Forget the Multiplex; These Spectacular Venues Make Movie Nights Even More Magical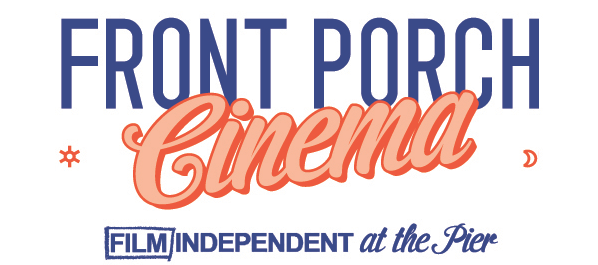 Starting this Friday, Film Independent co-hosts a month of free, outdoor screenings at the Santa Monica Pier, kicking off with the Los Angeles premiere of Elise Salomon's music doc, Los Wild Ones. In anticipation of watching a movie under the stars and alongside the Pier's iconic carousel and roller coaster, I starting thinking of some other non-traditional spaces that make film going an even more magical experience than usual.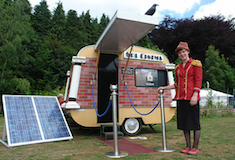 Short, Sweet: The Sol Cinema, South Wales
Powered entirely by solar panels, this converted camper trailer features a red carpet, a concession stand and a friendly usher who will help you to your seat, of which there are only eight. With a focus on, appropriately enough, short films, the Sol Cinema has traveled throughout Britain and has aspirations to tour Europe in the near future.
It Floats! The Archipelago Cinema, Thailand
Commissioned by the Film on the Rock Yaao Noi Film Festival, which is curated by actress Tilda Swinton and filmmaker Apichatpong Weerasethakul, this open-air theater floated in the middle of a quiet lagoon off the coast of Thailand. Architect Ole Scheeren based the look and feel of the temporary structure, which was made entirely of recycled material, on local lobster farms.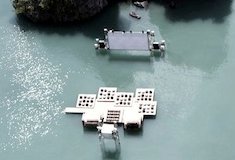 Brrrrrr! The Ice Screen, Sweden
In 2009, to celebrate its 20th anniversary, the Stockholm Film Festival constructed a movie screen made entirely out of ice. Weighing around 10 tons, the screen was crafted out of ultra-clear ice harvested from the frozen Torne River in northern Sweden near the Arctic Circle. Three films were presented on the chilly screen that year, including, for some reason, The Rocky Horror Picture Show.
Storm the Castle: Sala Montjuic, Spain
Every summer, Barcelona's storied Montjuic Castle hosts a series of film screenings in its centuries-old courtyard. From international blockbusters to Hollywood classics to homegrown hits, the screenings draw thousands of people, who dance beforehand to live music provided by the region's best musicians.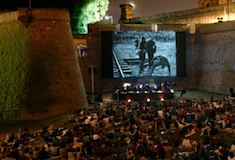 Talk About Moving Pictures: The Rolling Roadshow, On Location
A moving feast of 35mm screenings, the Rolling Roadshow is yet another aspect of the Alamo Drafthouse empire. (Another is Fantastic Fest, which I am currently attending.) The on-again, off-again series screens films at their iconic locations. Past screenings have included North by Northwest at Mount Rushmore, The Blues Brothers at Old Joliet Prison and Close Encounters of the Third Kind at the Devil's Tower.
Go Retro: Drive-Ins, Everywhere
Once a mainstay of the movie-going experience, drive-ins may be a bit harder to find nowadays, but they remain just as much fun as they ever were. Double features are still the commonplace, as are fully stocked concession stands that would put some convenience stores to shame. To find out what's playing at a drive-in near you, check out drive-ins.com, where you can also read about the history of this great American tradition.
***
Check out the full schedule of what's playing at Front Porch Cinema: Film Independent at the Pier.
By Doug Jones / Associate Director of Programming