The Fi Hall of Fame, Labor Day Special: Seven Films About Summer Vacations Gone Off the Rails
Film Independent is currently in the middle of a Matching Campaign to raise support for the next 30 years of filmmaker support. All donations make before or on September 15 will be doubled—dollar-for-dollar up to $100,000. To celebrate the campaign, we're re-posting a few of our most popular blogs.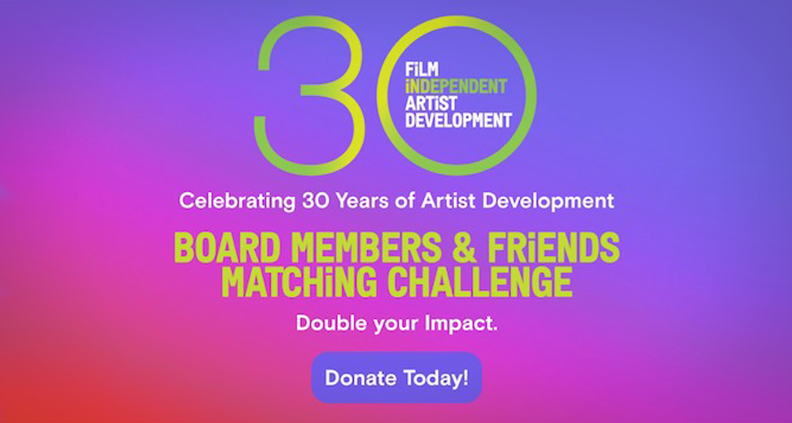 From Olivia Colman's fraught sojourn to the Greek Isles in The Lost Daughter to Jessie Buckley's terrifying trip up the M5 to the English countryside in Men and M. Night's bummer beaches in Old, taking a little "me time" away from home is often the single biggest mistake any movie character could possibly make. Horror, psychological drama, comedy, mystery, rom-com. The genre hardly matters. In film, the simple act of taking a vacation is rarely the relaxing, restorative interlude one hopes that it might be, placing uneasy personalities in uncertain—even harrowing—circumstances.
So with Labor Day weekend upon us and the summer theoretically at an end, it's time to resign ourselves to a vacationless autumn and make peace with the fact that staying home is likely in our collective best interest, with travel advisories a moving target and hot spots foreign and domestic getting hotter by the minute. No surprise then at many of us now eye these "escapes" with more than a little bit of skepticism.
Here now are seven of our favorite—and most uncomfortable—"vacation gone wrong" movies that put a dark spin on fun times and desirable destinations and prove that getting away from it all is sometimes very, very bad.
JAWS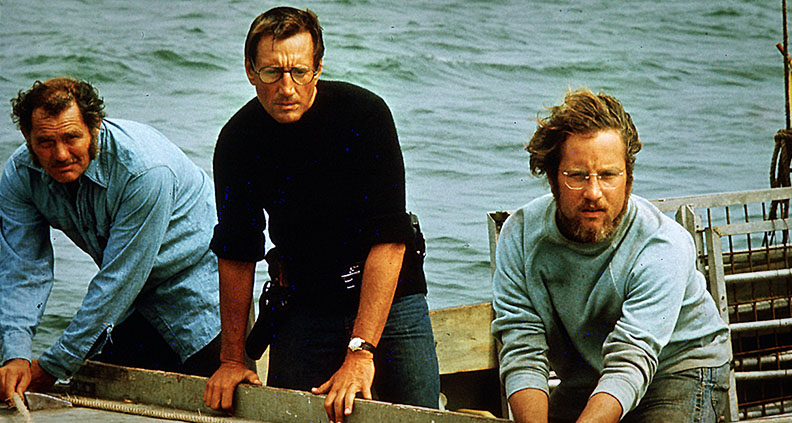 Year: 1975
Director: Steven Spielberg
Writer: Peter Benchley, Carl Gottlieb
Producers: David Brown, Richard D. Zanuck
Starring: Roy Scheider, Robert Shaw, Richard Dreyfuss
Why We're Excited: For better or worse (spoilers: worse) no film has ever demonized an entire species as completely as Steven Spielberg's Jaws, which turned the shark into an enduring source of fear and fascination demanding 30 straight years' worth of Discovery Channel theme weeks. Sure, the permanent residents of Bruce-plagued Amity Island may not fit our list's "vacationers" motif, but try telling that to Roy Scheider's Martin Brody, the nerve-wracked city cop transposed to the cloistered resort community to serve as Amity's harried Sherriff. Famously, VFX malfunctions kept the titular chum-chomper off-screen for the majority of production, allowing the creature's menace to seep (effectively, it turned out) into the ambient excitable energy of summertime itself. Merging elements of horror and seafaring adventure, Jaws was a landmark moneymaker that dragged all of Hollywood nearer to where it stood—or swam.
SEXY BEAST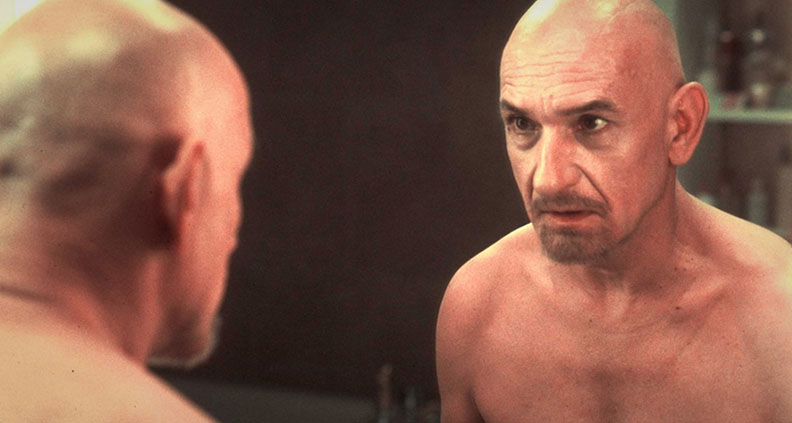 Year: 2000
Director: Jonathan Glazer
Writer: Louis Mellis, David Scinto
Producers: Jeremy Thomas, Denise O'Dell, Mark Albela
Starring: Ray Winstone, Ben Kingsley, Ian McShane
Why We're Excited: Before he handed an extraterrestrial Scarlett Johansson a fur coat and a MapQuest printout of directions to Glagsgow's dampest, dreariest neighborhoods for Under the Skin, UK filmmaker Jonathan Glazer burst onto the film scene (following a successful music video career) with this Continental neo-noir, which finds ultratan mob retiree Gal (Ray Winstone) rudely yanked from his poolside reverie in the Spanish countryside to assist on one final heist, all at the behest of terrifying attack-dog enforcer Don Logan (Ben Kingsley, Oscar-nominated for the role). The caper scenes set in modern, hip London are fine, but what really intrigues is Gal's sun-soaked embrace of leisure—the film's most iconic image being that of a well-broiled Winstone sinking into the deck chair that Logan's intrusion will force him to abandon.
THE RIVER WILD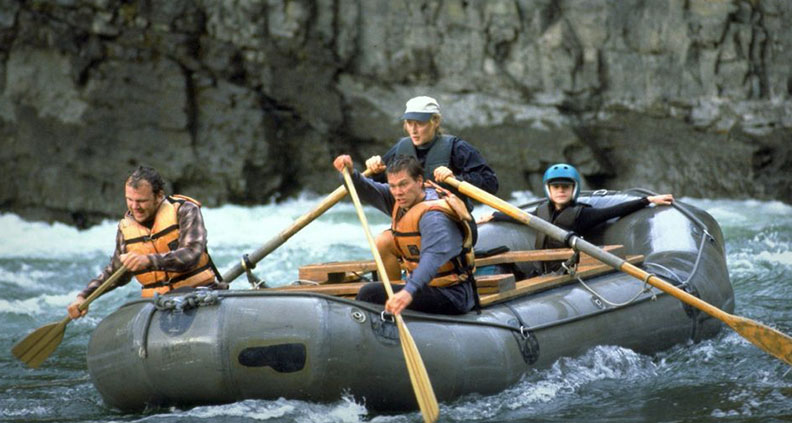 Year: 1994
Director: Curtis Hanson
Writer: Denis O'Neill
Producers: David Foster, Lawrence Turman, Denis O'Neill
Starring: Meryl Streep, David Strathairn, Kevin Bacon
Why We're Excited: The exact sort of crackerjack middlebrow studio thriller Hollywood no longer cares to make, The River Wild steers (or is it paddles?) hard into a classic man vs. man vs. nature tale in the mold of Deliverance, about a testy city couple (Meryl Streep and David Strathairn) who head out for a family rafting excursion down Idaho's Salmon River. Soaked socks become the least of their worries when the other adventurers on their trip turn out to be a trio of well-armed criminals on the lam following a highly publicized robbery. Making their escape down the river with bad guys in hot pursuit and deadly rapids looming up ahead, the Hartman family's attempt to catch a little R&R leaves them wishing they'd just stayed home.
FORGETTING SARAH MARSHALL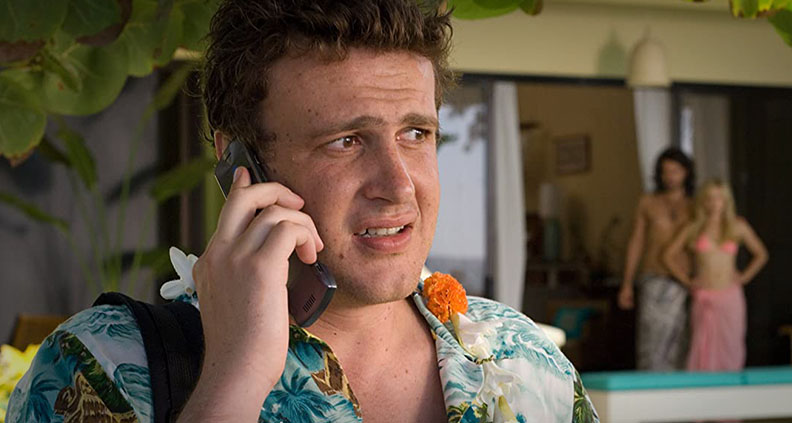 Year: 2008
Director: Nicholas Stoller
Writer: Jason Segel
Producers: Judd Apatow, Shauna Robertson
Starring: Jason Segel, Mila Kunis, Kristen Bell, Russell Brand
Why We're Excited: One of the highlights of the (seemingly never-ending) Judd Apatow comedy era, Forgetting Sarah Marshall juxtaposes the ebullient atmosphere of its Hawaiian resort setting with the emotional collapse of its protagonist. Following his breakup with the titular cutie-pie TV star (Bell), sadsack musician Peter (Segel, also screenwriter) absconds to O'ahu determined to shake off the embarrassment of his ignominious dumping. Unfortunately, it turns out that Sarah is in residence at the very same resort with her new beau, gregarious pop star Aldous Snow (Brand). Torn between stalking his ex vs. avoiding her at all costs and making a last-ditch attempt to save the relationship vs. moving on, Peter finds comfort in the advice of low-key local Rachel (Kunis) en route to his eventual destiny as author of a hit vampire puppet musical.
SWIMMING POOL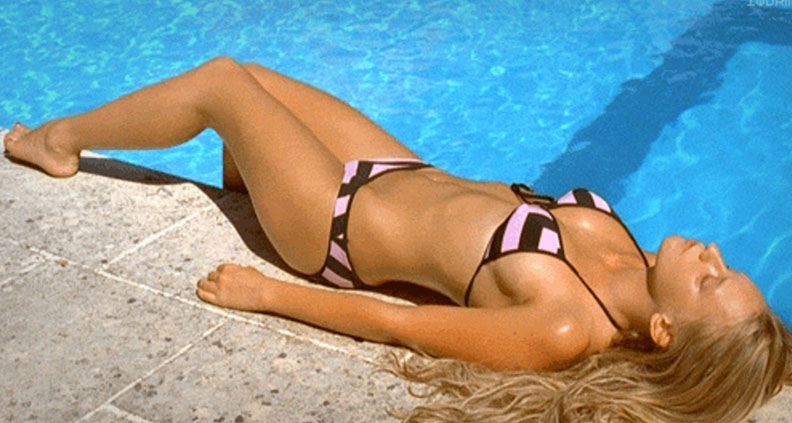 Year: 2003
Director: François Ozon
Writer: François Ozon, Emmanuèle Bernheim
Producers: Oliver Delbosc, Mar Missonnier, Timothy Burrill
Starring: Charlotte Rampling, Ludivine Sagnier, Charles Dance
Why We're Excited: At some point in their career all artists require a bit of solitude. Or at least they think they do. The fantasy of having the run of a private, preferably luxurious space from which to lounge and create is certainly an eternal and alluring one—just ask Jack Torrance and the Overlook Hotel booking agent. It's just this sort of fantasy that draws British crime novelist Sarah Morton (Charlotte Rampling) to her publisher's villa in the south of France. All is going according to plan, when an interloper suddenly appears in the form of the publisher's sexually liberated daughter, Julie. The young woman and her parade of one-night stands prove to be too big of a distraction for Sarah, reflecting, echoing and distorting her own insecurities and guarded memories. The simmering psychodrama between the two women only intensifies when questions about Julie's true identity arise—and Sarah finds that she's suddenly wandered into the deep end, way over her head.
THE HEARTBREAK KID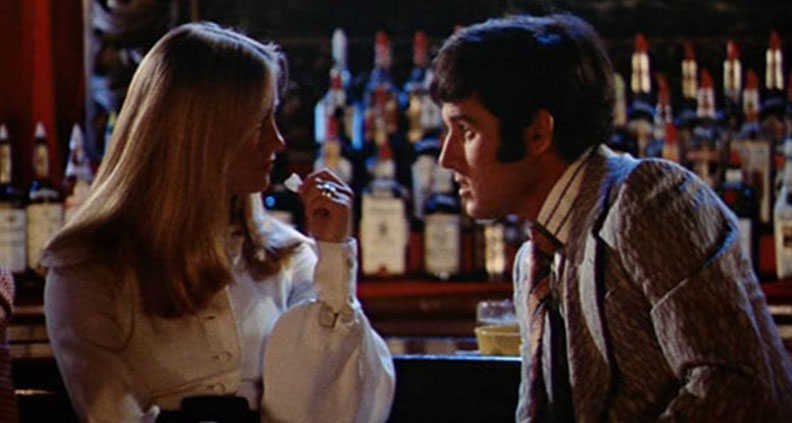 Year: 1972
Director: Elaine May
Writer: Neil Simon
Producer: Edgar J. Scherick
Starring: Charles Grodin, Cybill Shepherd, Jeannie Berlin
Why We're Excited: There's no anxiety quite like "ruined vacation anxiety"—the slowly dawning realization, when mired in underachieving holiday, that too much time and too much money has been wasted trying to have too little fun. No film quite captures this sinking-ship realization like Elaine May's 1972 cult favorite The Heartbreak Kid, which portrays Jewish newlyweds Lenny and Lila's (Charles Grodin, Jeannie Berlin) Florida honeymoon as series of Old Testament trials. With Lila confined to their hotel suite following a nuclear-grade sunburn, Lenny's restless affections calcify into an unshakable infatuation with college shiksa Kelly (Cybil Shepherd), whose family of Minnesota WASPs is vacationing at the same resort. The result is a cavalcade of cringe as Lenny's paper-thin moral fiber leads to an escalating series of lies, embarrassments and betrayals.
STRANGER BY THE LAKE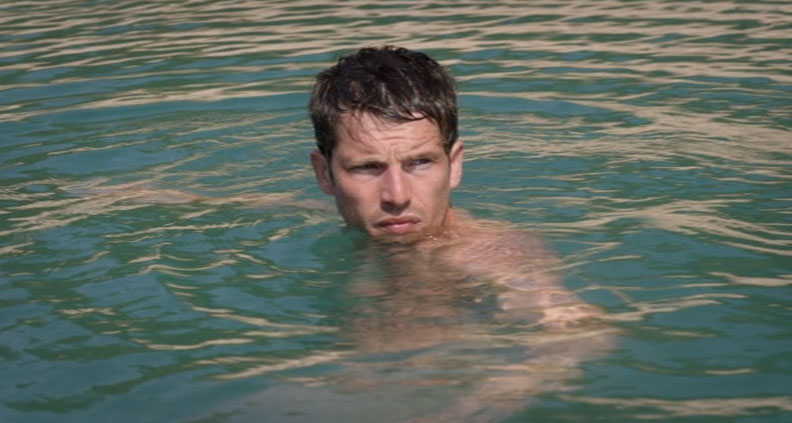 Year: 2013
Writer & director: Alain Guiraudie
Producer: Sylvie Pialat
Starring: Pierre Deladonchamps, Christophe Paou, Patrick, Patrick d'Assumçao
Why We're Excited: Trips in search of rest and relaxation are often undertaken with a desire to relinquish control of one's routines, relationships and environments and embrace (at least theoretically) a new sort of "go-with-the-flow" attitude. Those same impulses often inform our sexual desires too, frequently against our better judgment. Which explains why French filmmaker Alain Guiraudie's erotic thriller Stranger by the Lake manages to paint such a complicated psychological portrait of protagonist Franck, a young professional taking some time off to relax lakeside at his favorite nude beach (which naturally doubles as a popular cruising spot for the local gay population.) When Franck spies—or thinks he spies—his crush drowning one of his lovers, Franck begins to pursue the suspect both sexually and out of a sense of vague investigative duty.
Film Independent promotes unique independent voices by helping filmmakers create and advance new work. To become a Member of Film Independent, just click here. To support us with a donation, click here.
More Film Independent…
(Header: Sexy Beast)