Forum Day Two Recap: Lulu Wang, Judd Apatow, Community-Building and… Satan?
Day Two of the 2020 Film Independent Forum continued with, well… more of everything. More thoughtful, educated conversations about the state of the global film industry pre- and post-COVID. More firsthand career-building advice straight from the desks of Hollywood A-listers; more hyper-focused deep-dives into the production stories behind individual titles; and—of course—more Zoom windows! So many Zoom windows, as Film Independent's annual industry con chugged through a marquee second day of the weeklong event.
Saturday's centerpiece? The Farewell filmmaker Lulu Wang's incredible hour-long filmmaker keynote, delivered in conversation with fan and legendary showbiz maker-of-things Judd Apatow. But there was plenty of other stuff too, just as there will be throughout Friday, August 7. More keynotes! More panels! More networking opportunities! More… you get the idea.
See below for Day Two highlights and be sure to keep up with Film Independent's blog and YouTube channel more great event coverage throughout the week. The Forum continues through Friday with more great content both live and On Demand—learn more here.
LULU WANG & JUDD APATOW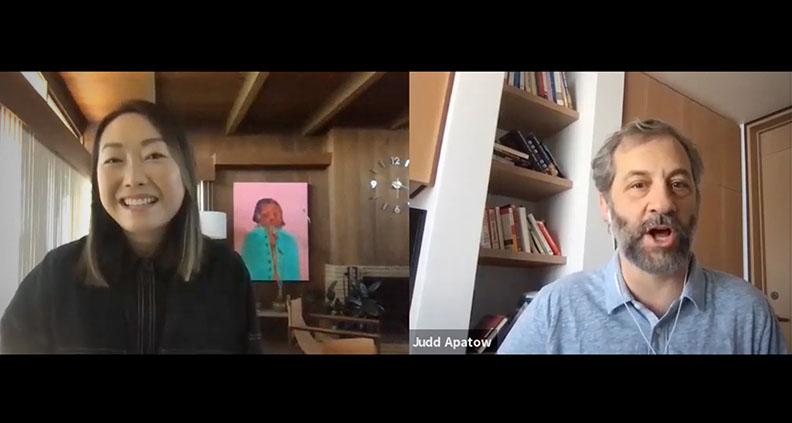 Knocked Up blockbuster-comedy-auteur Judd Apatow is a huge fan of 2020 Film Independent Spirit Award Best Feature winner The Farewell and its director, Project Involve Fellow Lulu Wang—this, despite the fact that Apatow actually fired Wang off her first-ever Hollywood job, sacking her from the set of Pineapple Express in 2006. This anecdote, along with discussions of cross-cultural storytelling, international financing, media representation and more made up Wang and Apatow's fascinating Filmmaker Keynote, broadcast LIVE.
LET'S GET TO WORK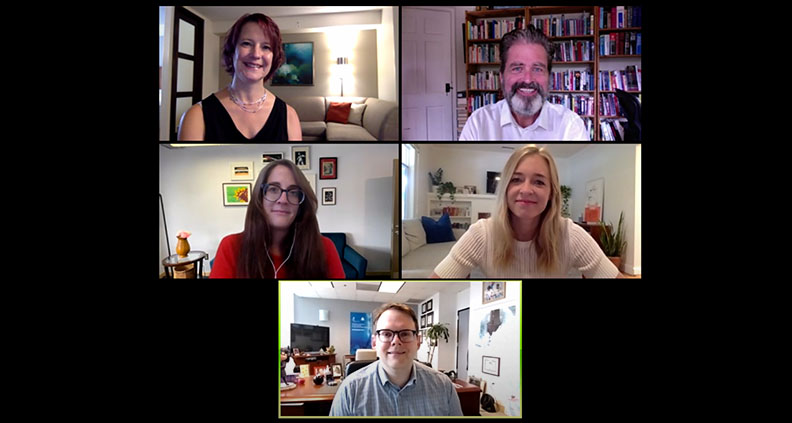 Day Two got serious about the practical demands of ramping up the gears of production—regardless of what changes the ongoing COVID-19 pandemic might force upon industry moving forward. There was the second part of our Production ReSet series, focusing on physical filming; and Part I of our two-part "Festivals, Awards and Beyond" series, focusing on the immediate future of the festival space in the United States; plus Fi Industry Connect, which (as always) paired filmmakers with a series of high-profile industry leaders, producers and financiers for a series of one-on-one pitch meetings.
FIGHTING THE SYSTEM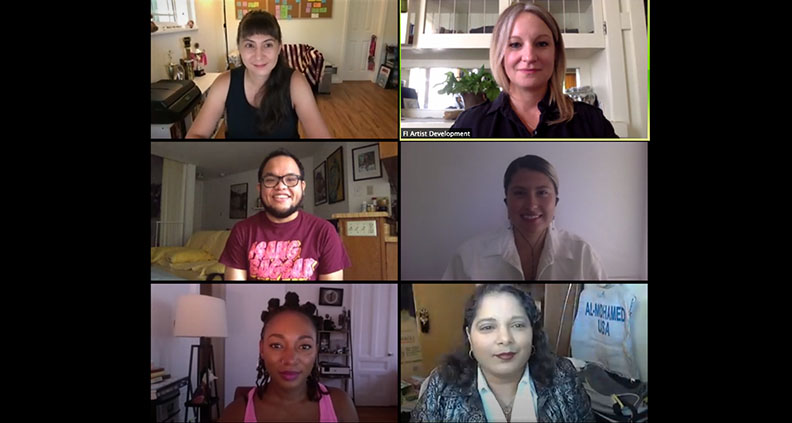 Perhaps the day's most relevant panel to current events outside the film industry, Saturday's On Demand "Coalition Building and Systemic Change" session got us think hard about how we storytellers might be able to unite to help amplify the voices of the marginalized and unheard. Panelists included A-Doc's Victoria Chalk, the COUSIN Collective's Alexandra Lazarowich and MOOREthanEnuff Media's Okema Moore, moderated by Day Al-Mohamed from FWD-Doc and Set Hernandes Rongkiyo from the Undocumented Filmmaker Collective.
HAIL SATAN?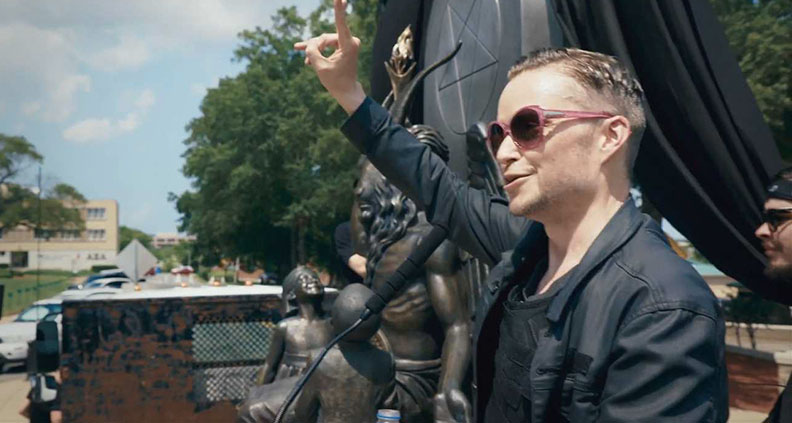 Saturday's featured Case Study took a look at the making of one of 2019's most entertaining and acclaimed nonfiction films: documentarian's Hail Satan?, chronicling the rise of The Satanic Temple—a theatrical agnostic social justice organization that has been fighting to preserve the separation of Church and State across the nation. Fittingly, TST has been teasing a big announcement in coming days, making this deep-dive into its cinematic calling card even better.
The 2020 Film Independent Forum continues through August 7, with passes available all week long. Be sure to check out our complete schedule and list of speakers and panelists for more.
Conference passes are $49 for Film Independent Members and $99 the general public. Filmmaker Pro and Arts Circle Members receive complimentary passes. For more information about this year's Film Independent Forum and to purchase a pass click here.
The 2020 Film Independent Forum is supported by Premier Sponsor SAGindie, and University Partner Loyola Marymount University School of Film and Television. Film Independent promotes unique independent voices by helping filmmakers create and advance new work.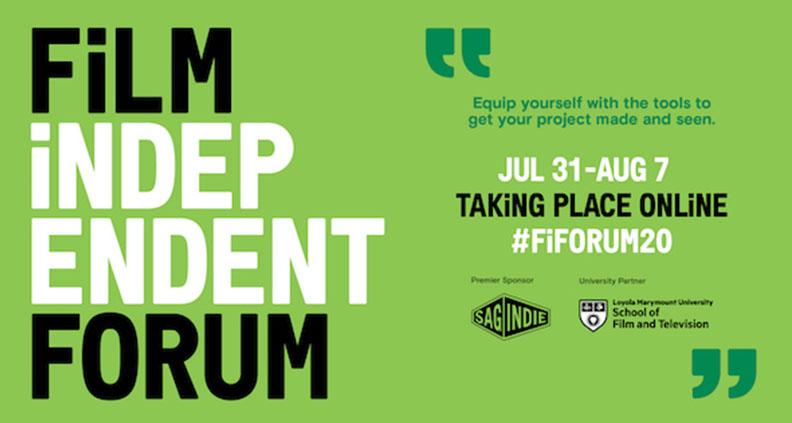 More Film Independent…
(Header: Lulu Wang accepting Best Feature at the 2020 Spirit Awards)