FORUM FRIDAYS: Why Filmmakers Should Be Flocking to the Web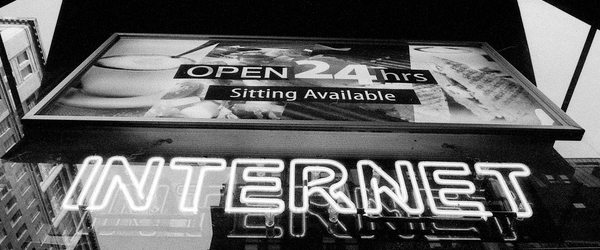 This is where all of you as filmmakers can get in front of 850 million and there is no-one who can stop you from getting that content up…  And filmmakers that do that old model of 'I'm going to make my short and I'm running around to film festivals,'… it seems crazy to me that anyone's doing that any more.
-Allen DeBevoise, Chairman and CEO, Machinima, Inc.
The [web] audience is ginormous, and I think it means incredible things for [independent filmmakers]. Only if you wake up.
-Rich Raddon, Co-Founder, ZEFR
Perhaps nothing in the indie film world is as exciting and energizing as the rapidly expanding opportunities for creating content for the web. Today's video of the Armed To Sell panel from the 2012 Film Independent Forum offers insights into the future of online distribution channels and the emerging business models. The experts: Raddon; Jake Avnet, Chief Operating Officer, WIGS; Joe Davola, AwesomenessTV; Allen DeBevoise, Chairman and CEO, Machinima, Inc.; Rodrigo Garcia, director (Albert Nobbs, Mother and Child); and Courtney Lischke, Strategy, YouTube at Google.
As of October 18 this video is only accessible to Film Independent Members. Members may login to view this video and more at my.filmindependent.org.
Every year, the Film Independent Forum convenes esteemed filmmakers, producers, financiers, executives and other industry insiders to share their expertise and experience with filmmakers at all stages of their careers—many of whom are hungry for information and still struggling to get their films off the ground.  For the most up-to-date info about film financing, production, marketing and more, sign up for the 2013 Film Independent Forum, October 25-27. To watch all the videos from the 2012 Forum and receive an array of other benefits designed to help boost your filmmaking career, become a Member of Film Independent.