Forum: Web Series Creators Tap into Community Activism
As you know, the 2017 Film Independent Forum (which took place October 20-22) offered a slew of resources and panels for filmmakers and industry professionals—including for the world of short-form web content. And on Sunday's panel "Web Series: Case Studies," creators of the series Brown Girls and The North Pole spoke to navigating a changing medium and the challenges of creating original digital content.
Panelists included Brown Girls director Sam Bailey and Open TV creator Aymar Christian (who collaborated closely with the Brown Girls team) alongside The North Pole writer and producer Josh Healey and The North Pole director Yvan Iturriaga. Aaliyah Williams, Vice President of Digital Content and Production at Macro, served as moderator.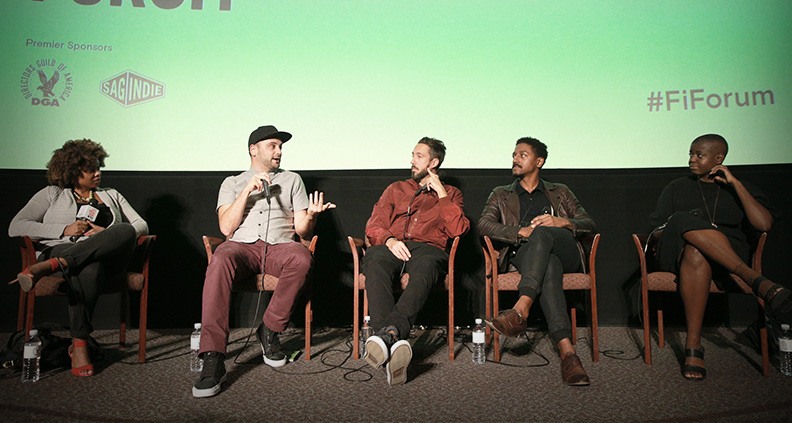 Sam Bailey and Brown Girls screenwriter Fatima Asghar were acquainted through the art scene in Chicago. Bailey knew she was the best candidate to helm the project at an early reading of the script, writing a note to her colleague Christian that read, "I have to direct this." Bailey said that the show—about two young women of color struggling to navigate work and relationships—"showcased communities that I felt I knew very intimately."
Christian's entry into the world of digital was through research, as a professor at Northwestern University. Allotted a small budget from the college for new media projects, he remembers thinking, "I don't have that much money, but I can pay a little bit, give you advice, curate you into festivals and award shows–whatever I could do." He was certain Bailey was equipped to take on the role of the series' sole director. "I was so blessed that she [Bailey] trusted in the platform and community we're building in Chicago, because Brown Girls represents it all."
For Iturriaga, The North Pole was rooted in the idea of home. "I moved to the US when I was 15, but it turns out I was born in San Francisco. So I'm an immigrant, but kind of not." Iturriaga was interested in exploring themes of home and what "belonging" to a specific place entails. The film, dubbed "a political comedy web series" follows several residents of North Oakland coping with life in a changing neighborhood.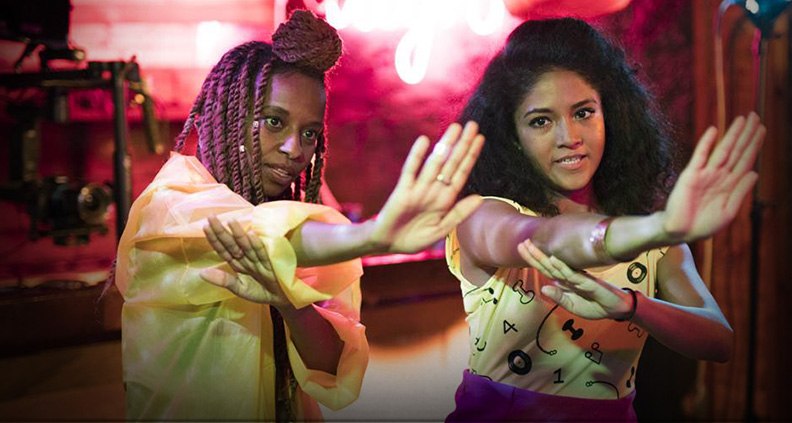 Iturriaga's collaborator Healey also wanted the show to be centered in Oakland, their home base. He spoke to the importance of finding helpful resources; through tackling issues like gentrification and environmental justice, the project found the support of local community organizations. "If you don't have the money it's all about the relationships," said Healey. "For us, this project was rooted not just in an artistic relationship, but in community organizations—almost like an artist-activist model."
The North Pole's main (local) community partner was the group Movement Generation in Oakland. The challenge was in finding ways to creatively weave these social issues into the storyline. "It was almost like we had a grass roots think-tank," Healey said. "We had a writer's room and an extended writers room, so every script got better because of that."
For Brown Girls, the development process included adding an important note to the first page of the script—that none of the main characters were to be portrayed by white people. "Everything you're hearing, seeing, all of the art is from people of color," Bailey said. "It was my job to take this really beautiful script and try to make that accessible and true to it on the screen."
Regarding the dreaded financial element of creating art, Bailey said that the series' entire budget was $20,000, including post-production. "We got $12,000 from Chicago Filmmakers, $1,000 from Oakland TV. And we raised $7,000 on GoFundMe.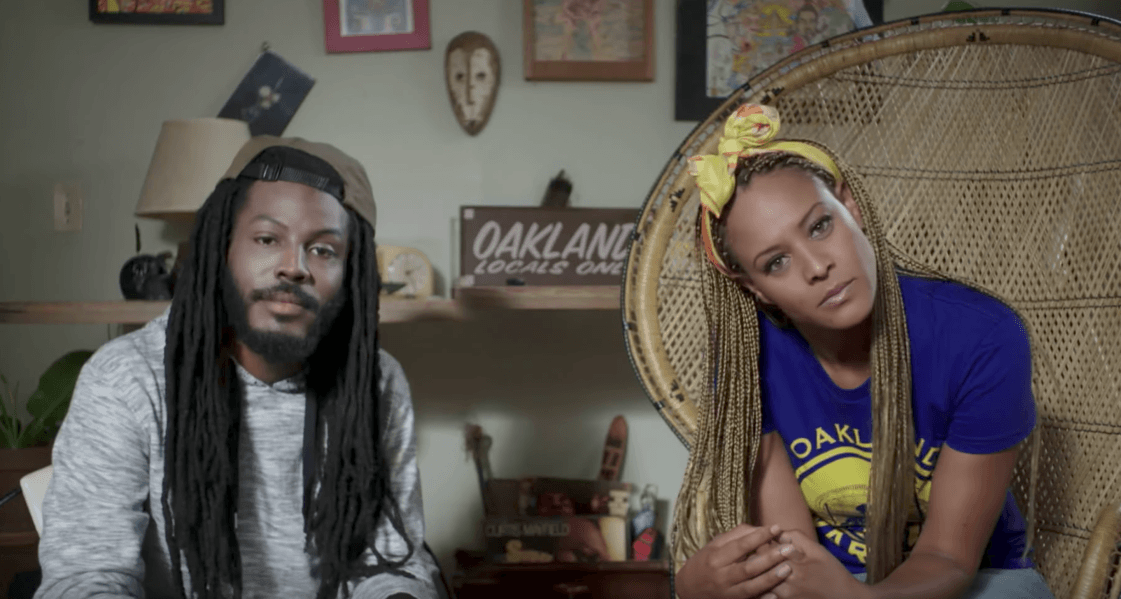 Healey added that with The North Pole, their budget was $100,000—the largest budget he's ever worked with. Iturriaga, coming from a documentary background, advised Healey to stretch every dollar. "The thing is, everyone on the crew got paid," said Healey. A few people who are rooted in the Bay Area made cameos without being compensated. "That's how you stretch the budget—people who donate their time for the love."
In terms of outreach, the Brown Girls team hired an on-set photographer for a few days. Social media was a concerted effort, with everyone involved. "Our initial thought was that it [the show] would just be big in Chicago—we're Chicago famous, that always felt good," Bailey said. But having friends who wrote for blogs certainly helped get the word out about the series. She noted that they made sure to cut the trailer first, which bloggers needed to see. For Brown Girls, the platforms that drove traffic "…were women focused sites, sites for brown, black or Latino people."
A helpful note from Healey: find grants that cover (free) arts events in your city to finance a local theatrical release. It was fulfilling for the Bay Area based unit to see Oakland on an Oakland movie screen—"to be at your hometown theater and so many people were like, 'This is where I saw my first movie,'" was immensely gratifying, said Healey.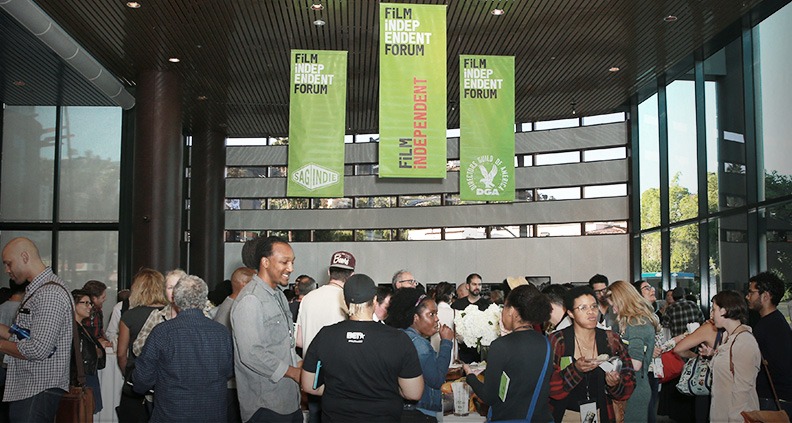 In-person Q&A's are an effective tool in growing your audience and bringing people together. Healey stated, "We just did a small tour on the East Coast—DC, NY, Chicago, Detroit and other cities" where "actors but also local activists who are talking about the issues [in the series] and using that as a platform to talk," were brought along.
"It was really cool to see people want to watch it with friends and be there in person," said Bailey of the Brown Girls run, instead of watching the show all at once at home. "Hundreds of people came out in NY and LA and Seattle." Christian jumped in: "Some of them were activists in their own cities, who used it as an opportunity to get their crew together for something other than organizing."
Watch highlights, full panels and interviews from the 2017 Film Independent Forum below or on our YouTube channel:
The 2017 Film Independent Forum took place from October 20-22 at the Directors Guild of America in Los Angeles.
To see more from this year's panels and events, follow us on Twitter and Facebook. Not a Member of Film Independent yet? Become one today.
The 2017 Film Independent Forum is supported by Premier Sponsors Directors Guild of America and SAGIndie with additional support from Principal Sponsor Universal Pictures and Supporting Sponsors D'Alessio Law Group and the Netherlands Film Fund.