Global Media Makers Update: Halim Sabbagh on Los Angeles, Lebanon and iPhone Shooting
Last year, Film Independent and the U.S. Department of State partnered together to launch Global Media Makers, an innovative mentoring initiative connecting visual storytellers from around the world with leading U.S. entertainment professionals through specially tailored mentorships, workshops and master classes. With these blogs, we'll be catching up with some of our 2016 Fellows to see how their projects are advancing, as well as recap what they learned during their May 2016 residency in Los Angeles.
***
Halim Sabbagh is deeply curious about life and about people. He wants to know what people think deep down underneath everyday blandness and what they'll do when placed in unfamiliar emotional territory. Sabbagh's camera does not intrude upon his characters. While staying slightly distant and almost languid, it gives them the space to unfold as people. The results are films that sometimes look like poetry onscreen.
A graduate of the Lebanese Academy of Fine Arts, Sabbagh has directed numerous shorts, TV commercials and corporate films. He's also worked as an Assistant Director and has edited trailers for major films by several Lebanese and Syrian filmmakers—sometimes performing both roles on the same film.
Sabbagh participated in the Global Media Makers program with The Inheritor, his feature directorial debut, supported by several prestigious film programs in Europe and the Middle East such as MEDIATALENT, Dubai Film Connection and the CNC (Centre national du cinéma et de l'image animée). During his time in GMM, Sabbagh worked closely with prolific American filmmaker Mike Ott on a short, filmed on an iPhone.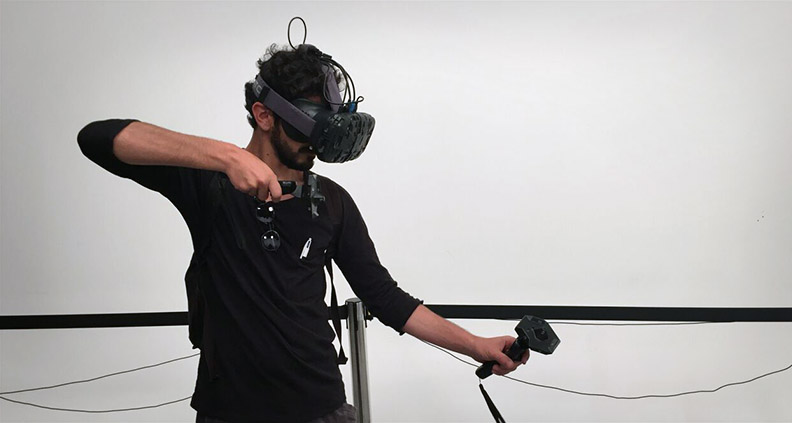 What you have been up to since returning home after the program? 
Since June 2016, The Inheritor project has been selected for the co-production platform, organized by the CNC in Paris, and is now undergoing a rewrite. I've initiated two new fiction projects—a feature narrative and a short film trilogy—which are being developed right now.
What's your favorite memory of your time in Los Angeles?
I always like to walk in cities, discover it slowly and randomly with no specific destination. Even though LA is not an easy city to walk, I forced myself to do it. One time I found myself lost with a dead phone and no idea how to get back home. I walked into a bar and immediately started having conversations with some random people. Soon, more people joined in on the conversation and before you know it, it was past midnight and we were around 15 people laughing, singing and talking about the expansion of the universe. I ended up getting a ride home.
What was the most memorable part of your experience shooting on an iPhone?
I guess the iPhone, when you're used to film, allows you to be free of a technical load and focus on what is happening around you. That's what happened with us. We just went with the things as they came. At one point in our trip, we stopped at a remote bar somewhere in the middle of nowhere and full of strange people. The guy we were filming was playing a game of pool with an older man, who moved very slowly. Their dance around the table was so beautiful that I simply lifted the iPhone to grab it. Had I had a different camera, the older man would have objected or become self-conscious. But it all happened so smoothly. The shot never made it into the film in the end.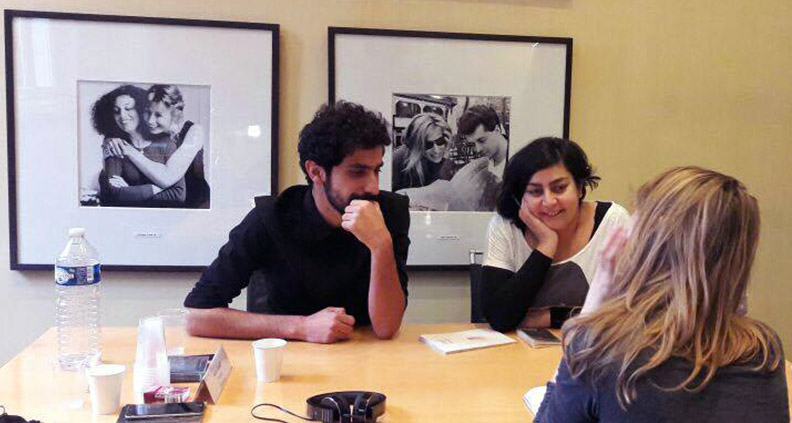 How did you come to be a filmmaker?
I was offered a home video camera when I was 13. I didn't know anything at that time, but I decided to shoot a film. Since I used to love watching fantasy films, I convinced my friends to shoot a movie about this little girl, my younger sister, who gets transported into a parallel universe to save it from the threat of extinction. I created costumes and props from found objects and did the voiceover directly on camera. It was a three-dollar budget film. I shot two other shorts before getting to an age where I can actually go to university and study the craft properly. 
What are some your favorite films?
I've always loved watching Eric Rohmer's movies, La Collectionneuse (1967) being one of my favorite. Jean Luc Godard's Le Mepris (1963) and Une Femme Mariée (1964). I've always had a soft spot for Woody Allen's Broadway Danny Rose (1984). Lebanese filmmaker Maroun Baghdadi's Out Of Life (1991) is a gem. Little-known but highly acclaimed Lebanese filmmaker Georges Nasser's The Small Stanger (1962) is a beautiful tale of initiation.
What are the definitive films or scenes that have influenced or inspired you?
Watching Annie foolishly flirt with Alvy in Annie Hall (1977), a man explaining the rotation of the planets to drunk men in a remote Hungarian village in Bela Tarr's Werckmeister Harmonies (2000), hearing Agnes Varda's voice in Documenteur (1981).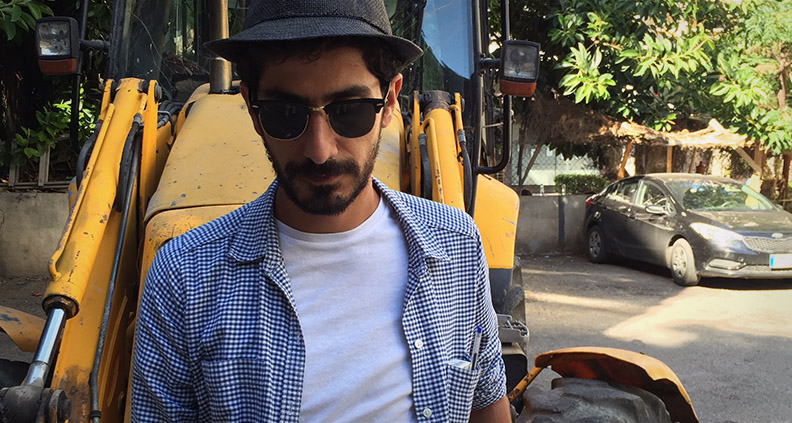 What should filmmakers and/or film lovers know about Lebanon?
Lebanon's had a film industry since the turn of the last century. After the Civil War, cinema became more engaged and then drastically, almost disappeared in the '90s. The country holds a big professional crew who has worked on international productions. Though it's a small country, Lebanon has a big cultural society. You can find all kinds of films screening in various festivals and special events. From auteur films in Metropolis Art Cinema to the more experimental ones in Dawawine, museums and galleries all over the capital city have their own programs. You're likely to bump into a shoot at the corner of a street and whether it's a film, series or TV commercial, something is always happening.
---
To learn more about Global Media Makers, please visit the program page on our website and check out the Global Media Makers archive on our blog.