Interview: New 'Dear Producer' Website Seeks to Celebrate and Inform
There are a lot of civilians out there—even ones who might consider themselves cineastes—who still aren't sure what it is, exactly, that a film producer actually does. Oh, they know that a producer does something. With money, maybe? Or maybe they own the movie?
Fact is, for such an important and high profile position, it's shocking how poorly the role of producer is understood by the general public… even, on occasion, the industry. And that's problematic for producers. As with all creative rolls, the parameters of what it means to be a producer varies from person to person and project to project.
"I often say it's like being a CEO. I'm responsible for every aspect of making the project, from beginning to end," says Rebecca Green, whose credits include the 2014 horror masterpiece It Follows and 2018's disturbingly prescient bullying drama And Then I Go—the latter film developed in part by Green and partner Laura D. Smith through Film Independent's 2012 Producing Lab, and which also premiered at the 2017 LA Film Festival.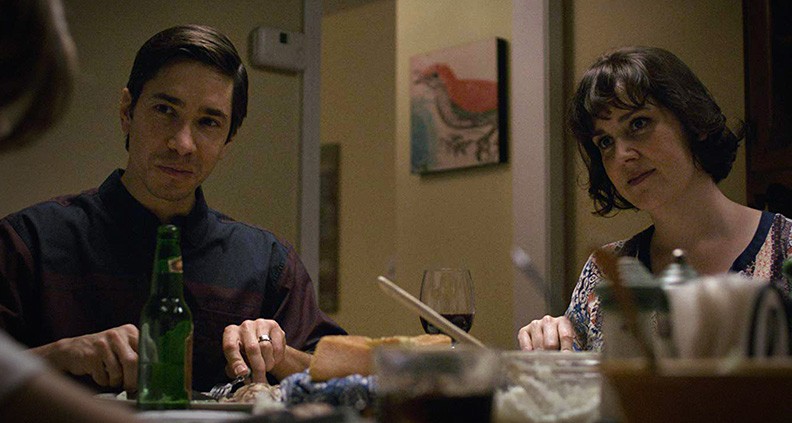 To combat the current dearth of useful online content both for and about producers and their craft, Green, who also served as a creative advisor during the 2017 Film Independent Producing Lab, has begun the website Dear Producer—a curated repository of articles written by an impressive cross-section of established (and up-and-coming) film and television producers sharing insight and talking shop.
We're so excited about Dear Producer, in fact, that on the final Friday of each month, we'll be sharing a "best-of" selection from the site's postings in a new feature we'll be calling Dear Producer Spotlights. Click here the to read our first selection.
We recently spoke to Green about her new website, how her career has evolved, the "invisibility" of producers and much more. Here's the conversation:
REBECCA GREEN ON 'DEAR PRODUCER'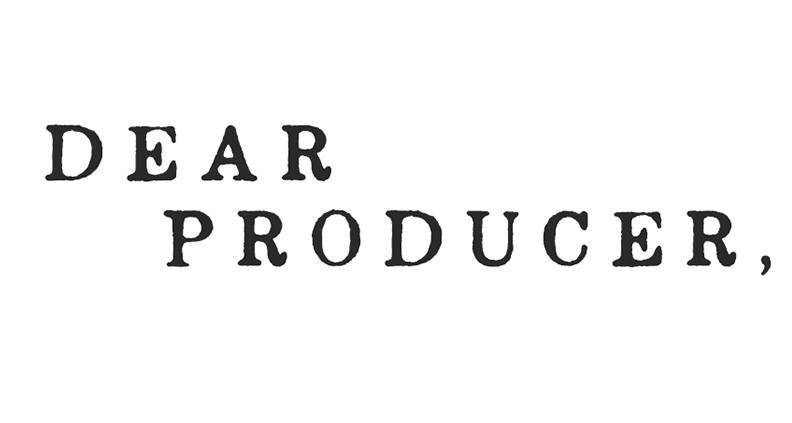 Can you describe what Dear Producer is and why you felt that there was a need for this sort of website?
Dear Producer is a platform for producers to share their experiences and knowledge with their peers and provide wide reaching mentorship for the next generation of filmmakers. I see it as a platform not only for producers, but anyone looking to get their project off the ground whether that be a producer, writer, or director. I managed the Creative Producing Lab at Sundance for many years before I produced It Follows, and had the privilege of meeting some of the most talented producers working right now. Through our conversations, I constantly heard the same things: producers feeling somewhat invisible and misunderstood.
There isn't content specifically written or curated about producing. You'll find plenty of resources to learn about directing, writing, acting or cinematography. But if you dig deep for producing content, it just doesn't exist. And only a handful of select producers get to participate in the few producing labs available each year. It quickly became clear to me that producers not only wanted more resources and support, but they also wanted a means to connect with each other. So I set out to create something that could encompass all of those things.
If you're at a cocktail party with a non-Hollywood person, how do you describe what it is that you do?
I run into this a lot, especially now that I live in Detroit. I say it's like I'm the CEO of the film. I'm responsible for every aspect of the projects I'm working on, from finding the story and talent to raising money and overseeing production and completion of the film and ensuring that the financiers recoup their investment. It's all my responsibility and I'm with the project until the bitter end.
I often feel that being a producer is taking ownership of all the unglamorous parts of filmmaking and making sure they get done. Anyone could do that, I feel, but very few people actually have the will.
Sure, on top fulfilling the role of the producer, we are always also filling all the positions the budget doesn't have money to allow for. This could be anything from driving actors to set, doing grocery runs for craft service, being the post-production supervisor. And long after the film is completed, you're also continuing to deal with legal and accounting and yearly taxes. There's a level of persistence a producer must have and no, not everyone wants to take on that much responsibility. But I thrive off of it. One of the best moments of the process for me is the first day of shooting. That moment where I get to stand on set and see that everyone and everything showed up as it was supposed to. That my relentless efforts made that happen. It's very rewarding. I feel the same way when organizing an event or party and standing in the back of the room watching everyone have a great time. A producer is the ultimate host.
Could you tell us more about who has contributed to the site so far?
I've been very fortunate to launch the site with contributions from amazing producers such as Avril Speaks [a 2016 Fi Fast Track and 2017 Producing Lab Fellow] who walked us through her experience premiering her film Jinn at SXSW. With your first big festival premiere, you really have no idea what you're getting into, so I asked her to give a detailed breakdown of each step of the process and what she didn't know then that she knows now. We also have a fantastic interview with [2016 Piaget Producers award winner] Jordana Mollick, who produced Hello, My Name is Doris. In the piece she talks about her experience as being both a manager and producer and how she's built her business through building strong relationships with her collaborators. I also had a recent graduate from the University of North Carolina School of the Arts, my alma mater, who I mentor interview a handful of her peers to give us a look into how the new generation of filmmakers are thinking about the future.
The other part of the site that I want to point out is what I call must-read articles. Must Read articles are not breaking news or press releases—they're essential industry articles curated to help producers adapt and evolve in a challenging and ever-changing industry. Think of the Must Read articles as producer's homework, the fun and engaging kind.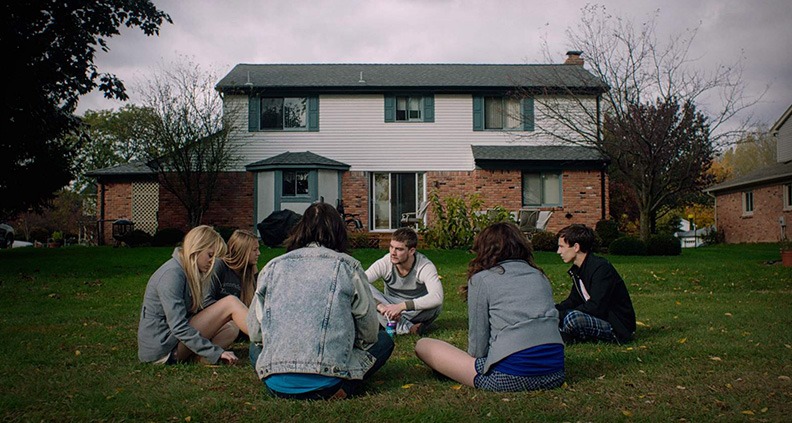 How would you say getting your career started as a producer is different now that it was when you began?
I graduated in 2001 at a time when we didn't have the means to make films as easily as we do now and we didn't we have endless information and ways to connect at our fingertips. We were just starting to use digital cameras. Thesis films were still shot on film. We didn't have Kickstarter or smart phones or Twitter. Making a feature film right after graduation—or even during school, as some students do now—wasn't a thing in 2001. I felt that if I wanted to learn about this business, if I wanted to succeed, I had to get a job in Los Angeles or New York and put myself in an environment where I had access to information and ways to network. So I moved to Los Angeles and within about a year, I was working as the assistant to the Head of Acquisitions at Lionsgate.
After that, was promoted to the Production and Development department and worked as the Creative Executive. When people ask me if I went to grad school, I say no, Lionsgate was my grad school. If I were graduating in 2018, would I have taken the same path? Probably. An essential quality in a producer is having confidence and I didn't have it at that age so I don't think I would have had it in me to take a big leap to produce a film right out of school. As I began to learn more about the industry, practice my craft, and be around smart and talented people, my confidence eventually grew to a place where I was ready to make my first feature.
What's the best piece of advice you've ever received about being a producer, or just your career in general?
My mom would always say to me, 'I don't know how you work in this business, there's just so much disappointment.' And she was right: there are so many ups and downs and it is often hard not to get pulled down by disappointment and what feels like constant roadblocks. I try to focus on the good moments and the wins; and all the wins don't have to be huge. And you have to really want it and be patient because it takes time to be able to financially sustain yourself as an artist.
When you consider a new project to produce or write or direct, ask yourself: "If this was going to be the only movie someone saw in their whole life, would I want it to be this one?" I say that because you're going to have to have that kind of intense love and dedication for a story in order to will it into reality. For example, my latest film, And Then I Go, took eight years to get made and out in the world. I wear a necklace that says "Keep Going" because I need that daily reminder.
What are your plans for Dear Producer down the road?
Right now the content is skewed toward scripted feature film content and producers because that is my area of expertise and where I have the strongest relationships, but my goal is that the site provides content in all areas of storytelling. I also want the site to become a safe place for producers to begin challenging archaic business models that I feel are stifling diverse and original voices and for producers to use the site to advocate for innovation, transparency and fiscal responsibility from our industry. By amplifying the voices of producers, I believe we can advance career sustainability for artists and create a stronger foundation for this industry that we have dedicated our lives to.
Watch the trailer for Green's And Then I Go below:
To learn more about the art and business of being a producer visit Dear Producer and check out Film Independent's blog on the final Friday of each month where we'll be spotlighting some of the website's top articles.
Learn how to become a Member of Film Independent by visiting our website. Be sure to follow us on Twitter, Facebook and Instagram and don't forget to subscribe to Film Independent's YouTube channel.