Behind Big Finance with the Cast and Creators of 'Billions'
On Thursday, March 22 Film Independent at LACMA presented the much-anticipated Season Three premiere of the hit Showtime original series Billions. Afterwards, Film Independent at LACMA curator Elvis Mitchell sat down for a conversation with co-creator and executive producer Brian Koppelman and actors Maggie Siff ("Wendy Rhoades") and David Costabile ("Wags"). Centered on the battle of wits between U.S. Attorney Chuck Rhoades (Paul Giamatti) and billionaire hedge fund manager Bobby "Axe" Axelrod (Damian Lewis), the series has been praised for its stylish, bingeable look at the world of high finance.
Witty banter, power plays and a surprising BDSM fetish combine to offer a promising start to the season. In the episode, Axelrod and Rhoades have both lost some of their bravado after the events of Season Two, yet their inherent need for more—whatever that may be—remains. For Koppelman, it was important to show the shift of priorities in Chuck's job during the new season. As for Axe, the premiere proved that his hunger for revenge is still as powerful as Chuck's need for justice. Axe, however, seems to be the only one with loyal companions still by his side.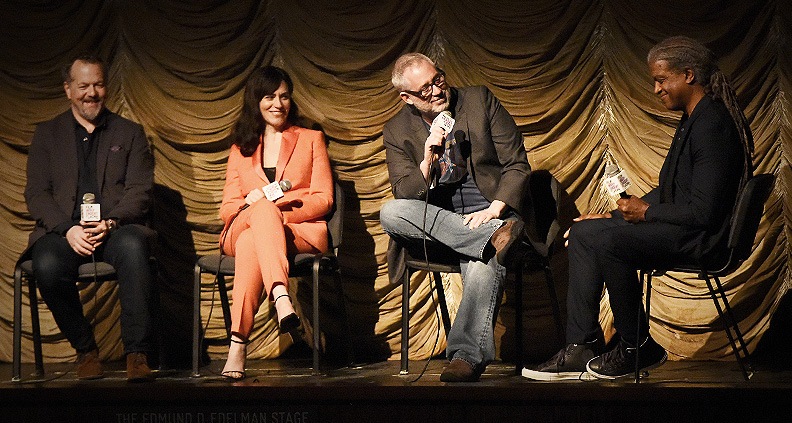 Mitchell observed that more than money, the show's most valuable currency is information—a fact that has a large impact on Siff's performance, with Wendy able to hold onto secrets like no one else. "Wendy is as in love with power and dominance as any of them," Siff said, "but her training allows her to step back, distance herself and see the whole picture." What makes her character more interesting, she said, is the "opaque quality" that gives her more hidden parts as opposed to more visceral creations like Axe and Chuck.
Although power seems to be the obvious driving force within the world of Billions, it's matched by the balance of risk/reward that each of the characters struggles with. Wendy is supposed to help traders with risk assessment, but when disaster and catastrophe are possible—even likely—the stakes can be too large for even her to process.
"They are wizards at game theory and understanding how to take advantage, but it's their emotional weaknesses, needs and ambition that thwart that," Koppelman said. By examining financial titans playing a high-level, tactical and terrifying game for reasons they don't necessarily understand, Koppelman and co-writer/co-creator David Levien seek to portray the characters' world in a way that's fun and interesting to watch.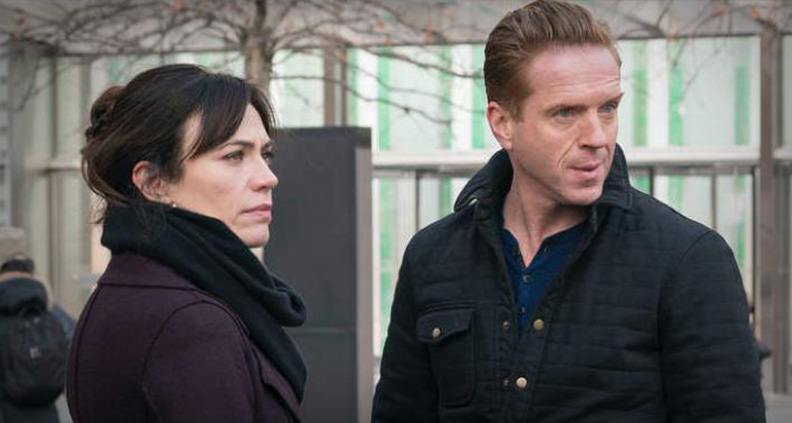 Discussing acting, Mitchell commented on the quirky way Costabile stands on his tiptoes in certain scenes—something Costabile said not many others have even noticed. "There's something about preparation, excitement. [Wags] wanting to engage the extremity of his body in order to inform the guts of who his character is," said Costabile.
In many ways, Siff and Costabile's characters are opposites. Wendy deeply observes everyone she talks to before reacting to them; Wags is just waiting for his chance to react. "You find your part of the symphony you're playing," Costabile said. "You want to be serving a whole, and you're paying attention to the psychophysical aspect of being near each other and needing [Siff's] stillness in order to play my notes." Siff added that it's often Damien Lewis and Paul Giamatti who are the singers. She, Costabile and the other actors are the ones playing the symphony behind them.
Mitchell stated that what makes the show so much fun is its dialogue and, again, how information is the real constant. "Information withheld, information given and misinformation are all part of the transactional nature of these relationships. But information is only one of the commodities," Koppelman said. After spending time with powerful prosecutors and billionaires while doing research for the show, Koppelman and Levien found that what was most desirable to their subjects was whatever they couldn't quite have at that moment.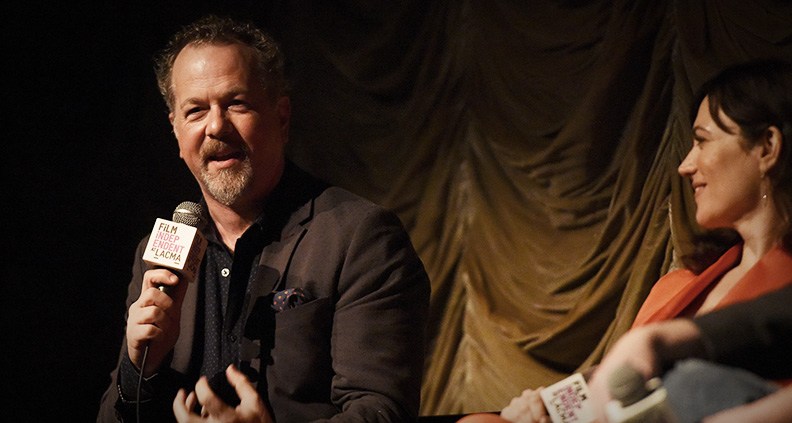 Billions reminded Mitchell, he said, of the 1957 film Sweet Smell of Success with its sense of constant movement. Koppelman revealed that 1982's Diner, which quotes Sweet Smell, is a foundational movie for him and Levien, assuring Mitchell that his perceptions were right on the money. Mitchell talked about the idea of hearing and listening that occurs between the characters throughout the Season Three premiere—and especially between Wendy and Axe.
Of course, let's not forget the not-so-secret side of Wendy and Chuck's marriage that's "all tied up" behind closed doors—their penchant for S&M. Costabile believes that this side of the relationship is the beautiful grace of the characters' marriage. The essential core of their sexual manifestation is Chuck's need for Wendy, with her recognizing that and giving him what he needs.
Koppelman said that all the characters want to be seen, but they're also guarded in a certain way. "They're all incredibly high IQ people, but that doesn't mean they understand why they are there or what their true purpose is," he said. "They're trying to figure it out and satisfy their needs but the trouble is locating what the real need is."
Even with Wendy's intelligence and capacity for empathy as a psychotherapist, Koppelman toys with the question of whether she's using her skills for a questionable purpose, turning these powerful and greedy individuals into even more ruthless performance machines. It reflects the world as he and Levien have observed it: high-functioning people pursuing their desires.
The third season of Billions is currently airing Sunday nights on Showtime. For more information, check out the show's website.
Coming up at Film Independent at LACMA
To learn more about Film Independent at LACMA click here. Not a Member yet? Become one today.
Film Independent at LACMA is sponsored by Premier Sponsor Audi, Principal Sponsor SHOWTIME®, Promotional Sponsor KCRW, and Official Photographer WireImage.