How One Indie Filmmaker Went from Being 'On the Lot' to 'Catching the Sun'
Earth Day isn't just the day during which we celebrate our beloved, fragile planet. It's also the day where we're reminded of the passionate individuals who fight the good fight to provide we humans with the vital tools and information we need to make sure we're nurturing our environment—not aiding in its destruction.
One such eco-activist also happens to be an independent filmmaker. Shalini Kantayya is an Indian-born, Brooklyn-based director who credits her nationality as the inspiration for wanting to make movies. It was in India, which she considers "one of the most visually arresting places in the world", that Kantayya first discovered her passion for storytelling, and realized filmmaking was the art form through which she felt she could truly convey her most urgent ideas and emotions.
Kantayya's big career breakthrough came in 2007, when she finished in the Top 10 (of over 20,000 competitors) on the Steven Spielberg-produced filmmaking reality competition show On the Lot. It was an experience Kantayya recalls as "fantastic and grueling"—though she admits she "[wished] it wasn't all happening on a reality show." Even so, nothing could compare to the experience of receiving creative notes from such boldface names as Spielberg, Michael Bay and Gary Marshall; ultimately, her time on the show led Kantayya to stand on her own as an accomplished, confident filmmaker.
A self-proclaimed sci-fi fanatic and "Star Wars geek" it comes as no surprise that the ecological and biological complexity of our own environment would become the star of Kantayya's first feature, Catching the Sun. The documentary, which premiered at last year's LA Film Festival, is about the solar power industry and the individuals within it fighting to create a brighter future—one powered by clean energy.
The process of putting the film together began in Richmond, Virginia when Kantayya visited her close friend Van Jones, an outspoken solar advocate, champion of the Green Jobs Act and founder of the environmental group Green for All.
Each year hundreds of un- and under-employed Americans flock to Richmond's solar hub, venturing into the solar industry in hopes of rebuilding their financial lives while also (hopefully) being part of the progress within our nation's power infrastructure. Upon witnessing so many workers and their desire to not only make a living but also be part of a meaningful movement, Kantayya thought, "Could the solar industry do for America what the automotive and manufacturing industries once did?"
Kantayya observes that for those people unaware of the basic facts about solar energy, a common misperception is that saving our environment means killing our economy. But with this film Kantayya hopes to prove that—in fact—the exact opposite is true. Catching the Sun raises awareness on an important environmental issue while also capturing the human experience of those working on the ground to enact change.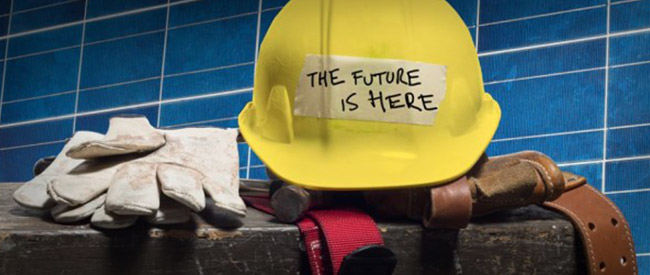 Kantayya's passion and dedication to both filmmaking and this one specific eco-cause is an inspiration—both creatively and politically. Hoping that Americans will soon get on board and fight within their States and communities to convert the country's energy system, Kantayya says, "the US is all about innovation, but we're clinging to old practices." During her filmmaking journey on Catching the Sun, she says the one thing she's learned is that, "there's still hope" and that "a lot of the problems [mankind] faces are solvable."
Kantayya is a Member of Film Independent.Recently, Catching the Sun has been playing theatrically, with activist groups setting up screenings in their cities. The film arrives on Netflix today—just in time for Earth Day.
For more information, please visit Kantayya's website or visit Catching the Sun's page on IMDb. To learn how to become a Member of Film Independent yourself, click here.