INTERVIEW: LA Film Festival Director Jennifer Cochis. "You're Going to Miss Out if You Don't Go."
Believe it or not, but we're less than a week away from finally kicking off the 2017 LA Film Festival. And really, there's just so, so much to talk about. Potential discussion topics include: celebrity doll poltergeists, West Coast hip-hop legends, peak basic cable irreverence, thoughtful diversity discussion, nuns and bears, young filmmakers and more—all this in addition to our stellar Opening and Closing Night films. Long story short, if you're anywhere near the vicinity of Los Angles for the next two weeks boredom is hereby declared nothing less than a civic thought crime. Sorry, that's just how it is.
But every three-ring circus needs its ringleader. And this year, the woman in the (metaphorical, probably) pinstriped pantsuit and velveteen top hat is brand-new LA Film Festival Director Jennifer Cochis—a longtime member of the programming team who succeeds outgoing Festival Director Stephanie Allain. For her freshmen year in the driver's seat Cochis hopes to retain what's special about the LA Film Festival while expanding and innovating, including branching out to new venues in Santa Monica and Culver City.
We recently spoke to Cochis to learn how she has approached this new professional challenge, as well as what to expect at this year's LA Film Festival.
JENNIFER COCHIS
This is your first year in your new role as Director of the LA Film Festival. What changes have you made for this year?
 Well, the festival's mission is the same. I think anyone coming in knows that the LA Film Festival is tied to Film Independent and Film Independent's mission, which is amplifying underrepresented voices. The festival does that in its own way, showing films by people who often don't get programmed into festivals. And this year we're out in Santa Monica at the ArcLight there, which is super cool. You can take the train from Culver City and be in Santa Monica in a couple of minutes and don't have to mess with parking. So it's very user friendly. That's sort of going to be the home base for the entire LA Muse category.
Speaking of LA Muse, last year that category was only five films. This year it's 12. Why did you expand it?
Expanding it and putting it out in Santa Monica was deliberate—nothing says Southern California like palm trees and the beach. It's an easy tether. That, and knowing we had really great documentaries and really wonderful narrative fiction films and had room for both. We split it: six of the films are docs and six of them are narrative fiction. We just blew it out and put more docs. There's so much great storytelling about our city.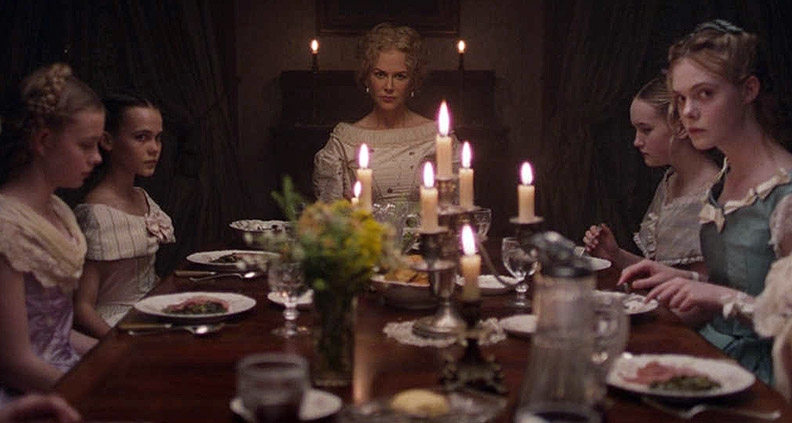 What at this year's festival are you the most excited for personally?
This is the part where I'm supposed to say that I love all my children [laughs]. But I'm a member of the cult of Sofia Coppola. So just as a regular person living in Los Angeles if I read somewhere that there was going to be a double feature of her new film The Beguiled followed by Lost in Translation? Just watch me stand it line it was Black Friday at Best Buy—I would just camp out. So I'm really excited about that, personally. We have this really neat Portlandia retrospective at the Kirk Douglas Theater. Fred Armisen and Carrie Brownstein are literally leaving LA the day after and going up to Portland to shoot the last season. Knowing how cute we were seven years ago when [the show] first started, that our biggest worry was that there were too many artisanal cheese shops. And now we're in a whole new world. I'm curious to see what they're going to do. But if you were just to open up our film guide and look at any given night you'll find something going on. There's something for everyone, whether you like horror movies or documentaries. You'll be pleased, like, focusing in on a section and just going for it.
From a programming perspective, what goes into selecting an Opening or Closing Night film?
 I think every Festival does it a little bit differently. For the LA Film Festival, I think I'm looking for something that in some way connects back to our mission. I knew we'd be playing The Book of Henry [as the Opening Night film]. You might think that it was about a character named Henry, but Naomi Watts is in it and she's giving a really strong performance. In a weird way I'm trying to do, like, a pairing. If you go to Opening Night and go to Closing Night, the two things would work in harmony with each other. That's how we found Ingrid Goes West. Strong female narratives are something we should champion. I liked having something that's almost like a conversation between the two films.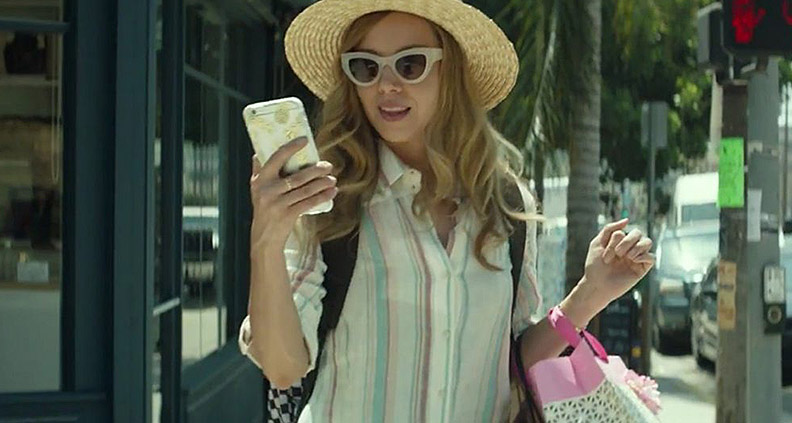 Were there any unique challenges this year?
 You know, my aims in the future are to grow us into more theaters and have more space. I'd love to play twice the amount of films that we do. Getting into our festival is a little like getting struck by lighting while holding a lottery ticket. Statistically of the thousands of films that submit, we play not that many. Including our events, we do about 200 things. We do those well, but I wish we could play more. That's one of our bigger goals for the future. Even just branching out to Santa Monica was a big victory on that front.
Just for you personally, what needs to happen this year for you to consider this experience a success?
Man. Well… I've got this go-to group of people here at Film Independent who work in other departments than programming—folks from accounting and website management, who on paper don't have creative careers—who have met with me to dream what we want this festival to be. People come from all over the world to this festival; it's this unique vortex of creativity. I hope that filmmakers meet other filmmakers, or that a DP meets an editor and they go on their journey to create new work we could end up showing [in the future]. I hope people feel like they had to be there. The LA Film Festival is one of those things where you're going to miss out if you don't go.
The 2017 LA Film Festival takes place June 14-22, headquartered at the ArcLight Cinemas Culver City, with additional screenings at ArcLight Hollywood, ArcLight Santa Monica and more.
Stay tuned to our Twitter, Facebook and Instagram for the latest new additions and updates. And don't forget to subscribe to our YouTube channel for more exciting announcements. Tickets and passes are on sale now. Sold out screenings? Get in with a Festival pass.
In addition to screenings and special events (even when sold out) Festival passes provide entry to our super-fun Festival Lounge, featuring a 21+ hosted bar and the opportunity to rub shoulders with Festival filmmakers and other film industry professionals. Buy yours. Film Independent Members save up to 25%.
(Header: L-R, LA Film Festival Director of Programming Roya Rastegar and Jennifer Cochis)