LA Film Festival to Close with 'Ingrid Goes West'. Also announced: Buzz, Premieres, Galas and Member Screening
Let's construct a metaphor together wherein indie movies are like donuts in a bright pink box. Last week, the LA Film Festival lifted the lid on that box to reveal its 2017 competition lineup—U.S. Fiction, Documentary, World Fiction, Nightfall and LA Muse. It was more than enough to gorge on, leaving film lovers with sugar-smeared faces and stomachs distended with literally too much to digest. And hopefully you've spent the last seven days eating nothing but salad, because it's time to raise the lid once more and indulge, as we announce our Closing Night film, Premiere and Buzz sections, plus a few more cinematic confections with which to busy your upcoming June 14-22. So let's pour a cold glass of milk and get started, shall we?
Bookending the Festival across the particleboard shelving of our Opening Night title, Colin Trevorrow's The Book of Henry will be Closing Night selection Ingrid Goes West. Directed by Matt Spicer and starring Aubrey Plaza, Elizabeth Olsen, O'Shea Jackson Jr. and Wyatt Russell, the satirical dramedy follows Ingrid (Plaza), a mentally unstable woman from Pennsylvania who becomes obsessed with an LA-based online beauty influencer named, naturally, Taylor (Olsen). But when Ingrid heads to the West Coast in an attempt to insinuate herself into her idol's life, things take a dark and unexpected turn.
Spicer's film played to acclaim at Sundance earlier this year, eventually landing a theatrical deal with Tim League's upstart indie distributor Neon. Neon will release Ingrid Goes West later this summer. The film plays at ArcLight Culver City, Thursday, June 22 and is open to Arts Circle Members and Festival All Access and Fast pass holders.
"Being able to bookend the Festival with strong female leads was a deliberate choice," said LA Film Festival Director Jennifer Cochis. "These women aren't a love interest or plot point—they're driving the narratives of both our Opening and Closing Night films."
But that's not all. Joining our Opening, Closing, competition myriad other previously-announced titles are our Premiere and Buzz sections, featuring yet more fantastic titles playing out of competition. Said Cochis: "We're incredibly honored to premiere such a diverse range of films for the first time for LA audience in our Premieres and Buzz sections. These projects encapsulate what's so wonderful about storytelling. The range of films pop with humor or dive deep into our humanity—and oftentimes both."
PREMIERES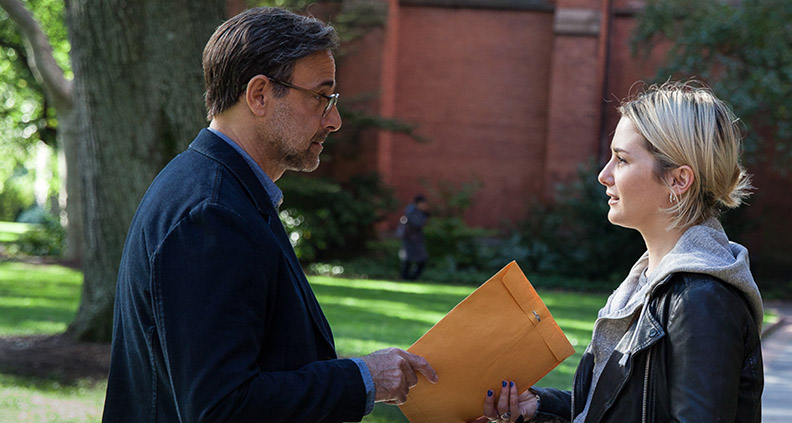 World premieres of fiction and documentary films featuring noteworthy talent.
The Bachelors – USA (DIRECTOR/WRITER Kurt Voelker PRODUCERS Matthew Baer, Joseph McKelheer, Bill Kiely CAST J.K. Simmons, Josh Wiggins, Julie Delpy, Kevin Dunn, Odeya Rush) – After the tragic loss of his wife, a mourning father and his 17-year-old son move from northern California to Los Angeles, where a new school, new friends and two very unique women have a profound impact on their lives. World Premiere
CounterPunch – USA (DIRECTOR/WRITER/PRODUCER Jay Bulger CAST Christopher "Lil B-Hop" Colbert, Sgt. Pat Russo, Sugar Ray Leonard, Aureliano Sosa, Bernard Hopkins, Oscar De La Hoya, Cam F. Awesome, John Brown, Claressa Shields, Chris Byrd, Tom Legan, Mike Martino, Mirko Wolf, Steve Kim, Paulie Maliginaggi, Mike Woods, Peter "Kid Chocolate" Quillin, Sam Watson, Pappi Yordan, Debra Quillin, Tommy Gallagher) – By telling the stories of several boxers, this documentary compellingly explores the systematic problems at all levels within the world of professional and amateur boxing. World Premiere
A Crooked Somebody – USA (DIRECTOR Trevor White WRITER Andrew Zilch PRODUCERS Jason Potash, Paul Finkel, Tim White, Wayne L. Rogers CAST Rich Sommer, Clifton Collins Jr., Joanne Froggatt, Amanda Crew, Amy Madigan, Ed Harris) – Kidnapped by a man desperate to send a message to the other side, a charismatic, self-professed psychic medium transforms the situation into an opportunity to grab the national spotlight. World Premiere
The Female Brain – USA (DIRECTOR Whitney Cummings WRITERS Whitney Cummings, Neal Brennan PRODUCERS Erika Olde, Michael Roiff CAST Whitney Cummings, Sofia Vergara, Toby Kebbell, James Marsden, Lucy Punch, Beanie Feldstein, Cecily Strong, Blake Griffin, Deon Cole) – Couples struggling through various stages of their relationships face the pitfalls and antics that arise when primal neurology meets love. World Premiere
Humor Me – USA (DIRECTOR/WRITER Sam Hoffman PRODUCERS Courtney Potts, Jamie Gordon, Sam Hoffman CAST Jemaine Clement, Elliott Gould, Ingrid Michaelson, Annie Potts, Bebe Neuwirth, Priscilla Lopez) – Inspired by the popular web series Old Jews Telling Jokes, an aging father refuses to engage emotionally with his son, who is desperate for approval. World Premiere 
The Keeping Hours – USA (DIRECTOR Karen Moncrieff WRITER Rebecca Sonnenshine PRODUCERS Jason Blum, John Miranda CAST Lee Pace, Carrie Coon, Sander Thomas, Amy Smart, Ana Ortiz, Ray Baker) – Six years after the death of their son and their subsequent estrangement, a couple reunites under supernatural circumstances. World Premiere
Living On Soul – USA (DIRECTORS/PRODUCERS Jeff Broadway, Cory Bailey WRITERS Jeff Broadway, Cory Bailey, Lenny Mesina SUBJECTS Sharon Jones, Charles Bradley, Gabe Roth, Neal Sugarman, Billy Mitchell, Saundra Williams, The Como Mamas, Naomi Shelton, Tom Brenneck, Martin Perna, Amayo) – This hybrid music documentary/concert film features Sharon Jones, Charles Bradley and the rest of the Daptone Records family and was filmed during their three-night sold-out revue at the famed Apollo Theater. World Premiere
The Song of Sway Lake – USA (DIRECTOR Ari Gold WRITERS Ari Gold, Elizabeth Bull PRODUCERS Michael Bederman, Zak Kilberg, Allison Carter, Ari Gold CAST Rory Culkin, Robert Sheehan, Mary Beth Peil, Isabelle McNally, Elizabeth Pena, Jack Falahee, Brian Dennehy) – A young record collector, haunted by his father's suicide, brings a bombastic Russian drifter to his family's lake house to help him steal a one-of-a-kind record from his own grandmother.  World Premiere
Submission – USA (DIRECTOR/WRITER Richard Levine PRODUCERS Jared Ian Goldman, Wren Arthur CAST Stanley Tucci, Addison Timlin, Kyra Sedgwick, Janeane Garofalo) – Based on the best-selling book Blue Angel, a professor's unresolved personal conflicts manifest unexpectedly when he becomes obsessed with an ambitious and talented student. World Premiere
Sun Dogs – USA (DIRECTOR Jennifer Morrison WRITER Raoul McFarland PRODUCERS Bert Hamelinck, Andrew Carlberg, Gaston Pavlovich, Manu Gargi CAST Michael Angarano, Melissa Benoist, Ed O'Neill, Allison Janney, Alvin "Xzibit" Joiner) – After his fourth failed attempt to join the Marines, a man pairs up with a young runaway to become an improbable and unfortunate homeland security team. World Premiere
BUZZ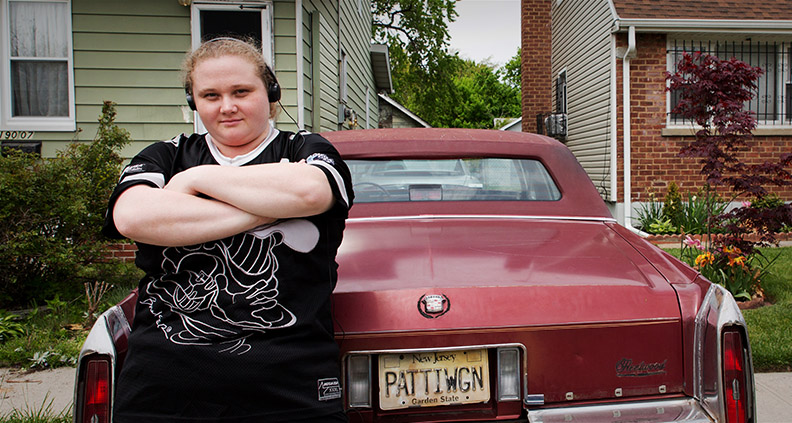 The LA premieres of curated favorites from other film festivals.
The Big Sick – USA (DIRECTOR Michael Showalter WRITERS Emily V. Gordon, Kumail Nanjiani PRODUCERS Judd Apatow, Barry Mendel CAST Kumail Nanjiani, Zoe Kazan, Ray Romano, Holly Hunter) – Kumail and Emily fall for each other in a big way until Emily realizes that Kumail has been hiding an arranged marriage plan in the works by his traditional Pakistani parents. When Emily falls seriously ill, Kumail must decide whether he's willing to break with his culture's long-held practices or risk losing Emily forever. Los Angeles Premiere
Bill Nye: Science Guy – USA (DIRECTORS David Alvarado, Jason Sussberg PRODUCERS Seth Gordon, Kate McLean, Nick Pampenella) – Everyone's favorite science nerd with a bowtie, Bill Nye, faces his most important challenge to date: convincing adults to embrace the reality of climate change before it's too late. Los Angeles Premiere
Lady Macbeth – UK (DIRECTOR William Oldroyd WRITER Alice Birch PRODUCER Fodhla Cronin O'Reilly CAST Florence Pugh, Cosmo Jarvis, Paul Hilton, Naomi Ackie, Christopher Fairbank) – A discontented young bride in 19th century England takes an unexpectedly violent path out of her loveless marriage. Los Angeles Premiere
Maudie – Ireland/Canada (DIRECTOR Aisling Walsh WRITER Sherry White PRODUCERS Bob Cooper, Mary Young Leckie, Mary Sexton, Susan Mullen CAST Sally Hawkins, Ethan Hawke, Kari Matchett, Gabrielle Rose, Zachary Bennett, Billy MacLellan) – The true story of Maud Lewis, one of Nova Scotia's most famous folk artists and her husband, Everett. Los Angeles Premiere 
My Friend Dahmer – USA (DIRECTOR/WRITER Marc Meyers PRODUCERS Jody Girgenti, Marc Meyers, Adam Goldworm, Michael Merlob, Milan Chakraborty CAST Ross Lynch, Anne Heche, Dallas Roberts, Alex Wolff, Tommy Nelson, Vincent Kartheiser) – Before Jeffrey Dahmer was an infamous serial killer, he was a teenage outcast with school pressures, family dramas and a penchant for dissolving roadkill in jars of acid. Los Angeles Premiere
Patti Cake$ – USA (DIRECTOR/WRITER Geremy Jasper PRODUCERS Michael Gottwald, Noah Stahl, Rodrigo Teixeira, Dan Janvey, Daniela Taplin Lundberg, Chris Columbus CAST Danielle Macdonald, Bridget Everett, Siddharth Dhanajay, Mamoudou Athie, MC Lyte, Cathy Moriarty) – Patricia Dombrowski, aka Killa P, aka Patti Cake$, is a Jersey girl with a megawatt personality and rap star dreams. Los Angeles Premiere
Keep the Change – USA (DIRECTOR/ WRITER Rachel Israel PRODUCERS Summer Shelton, Kurt Enger, Todd Remis CAST Brandon Polansky, Samantha Elisofon, Nicky Gottlieb, Will Deaver, Jessica Walter, Tibor Feldman) – This charming romantic comedy highlights the challenges, pitfalls and joys in the relationship of a couple on the spectrum. Los Angeles Premiere
Whitney: Can I Be Me – USA (DIRECTORS Nick Broomfield, Rudi Dolezal PRODUCERS Nick Broomfield, Marc Hoeferlin) – Whitney Houston was a luminescent beauty with a transcendent voice, until personal demons got the best of her in a very public way. Los Angeles Premiere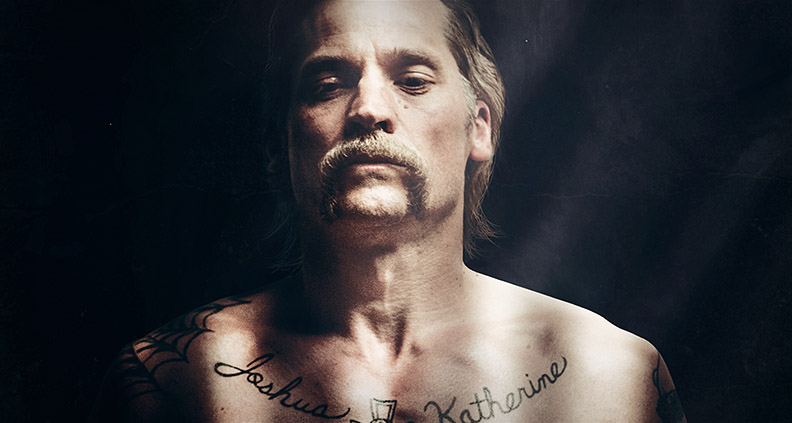 To learn more about specific titles and when/where/how to catch them, check out our Festival Guide. Think we're done? Not even close! Because in addition to everything above, you can also expect to cross paths this June with Shot Caller, The Little Hours and The Sinner.
On June 17, there will be a World Premiere Gala Screening of Ric Roman Waugh's Shot Caller, starring Nikolaj Coster-Waldau, Omari Hardwick, Lake Bell, Emory Cohen and Benjamin Bratt. Distributed by Saban Films, the drama follows a gangster (Game of Thrones star Coster-Waldau) newly released from prison who is forced by the leaders of his gang to orchestrate a major crime on the streets of Southern California.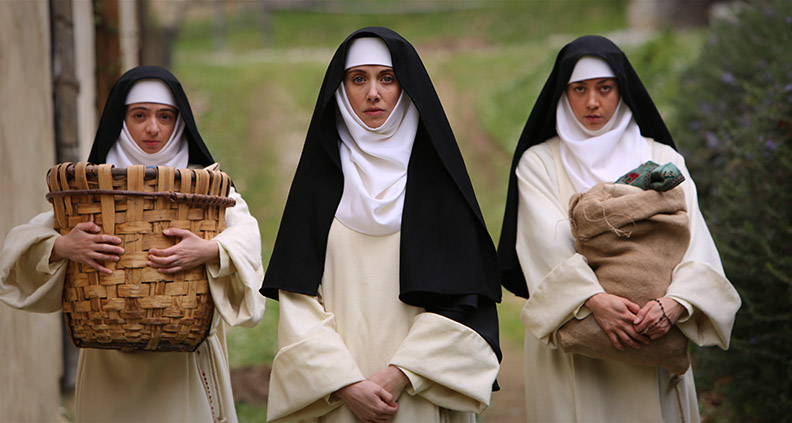 Not to be outdone, Film Independent Members will enjoy a free, Members-only screening of the uproarious period-nun satire The Little Hours is written and directed by Jeff Baena and stars Allison Brie, Dave Franco, Kate Micucci, Aubrey Plaza, John C. Reilly, Molly Shannon, Fred Armisen, Jemima Kirke and Nick Offerman. The film is an irreverent comedic yarn about raunchy shenanigans among repressed teen nuns in 14th-century Italy when a handsome servant on the run takes refuge in their convent. The film premiered at Sundance and will be released by Gunpowder & Sky later this summer. Stay tuned for screening details. In the meantime, to become a Member, click here.
Finally, mark your calendars (digital or otherwise) for June 16 at the ArcLight Santa Monica for the West Coast premiere of indie film provocateur Antonio Campos's (Simon Killer, Afterschool) dark new crime-thriller The Sinner, starring Jessica Biel, Christopher Abbott and Bill Pullman. The film follows a young mother (Biel) who commits a startling act of violence, one where the question isn't "who?" or "what?" but "why?" Not to be missed—any of it.
The 2017 LA Film Festival takes place June 14-22, headquartered at the ArcLight Cinemas Culver City, with additional screenings at ArcLight Hollywood, ArcLight Santa Monica and more. Stay tuned to Film Independent's Twitter, Facebook and Instagram for the latest new additions and updates. And don't forget to subscribe to our YouTube channel for more exciting announcements.
Passes are on sale now. In addition to screenings and special event (even when sold out) Festival passes provide entry to our super-fun Festival Lounge, featuring a 21+ hosted bar and the opportunity to rub shoulders with Festival filmmakers and other film industry professionals. Buy yours today. Film Independent Members save up to 25% off, so become one today.
Individual tickets are on sale to Film Independent Members now and will be available to the general public on May 23. For more pass, ticket and event information visit tickets.lafilmfestival.com.
(header: Elizabeth Olsen and Aubrey Plaza in Ingrid Goes West)