LA Film Festival Announces 'Buzz' and 'Limelight' Sections
It's an odd metric, but the work of a 2016 LA Film Festival programmer can be measured in drops of liquid. Putting together a slate of films this unique, innovative and diverse requires a virtual Silver Lake Reservoir's worth of bitter-tasting cups of late-night coffee, along with a not-insignificant number of anguished movie-geek tears as the winnowing process asserts itself, sending more than a handful of our team's pet selections and favorites to that great big digital intermediary in the sky.
But though the process of receiving, reviewing and anointing Festival submissions can be lengthy and contentious, the results are totally worth it. We're beyond excited to share our entire 2016 LA Film Festival lineup with the world—but just not yet.
Patience! As Orson Welles once said, "No wine before its time." You'll have to stay tuned until next Tuesday April 26 for the announcement of our full 2016 LA Film Festival programming schedule.
But that doesn't mean we're going to leave you hanging. We're thrilled today to announce—in advance of next week's full unveiling—two of our favorite LA Film Festival sections: Buzz and Limelight.
A new favorite of Festivalgoers, Buzz celebrates the LA premieres of some of the hottest and most talked-about movies from top film festivals all over the globe.
"Audiences will be treated to a group of highly curated films fresh off of their world premieres at recent film festivals," said Festival Director Stephanie Allain in a press release accompanying the announcement. This year's Buzz films include…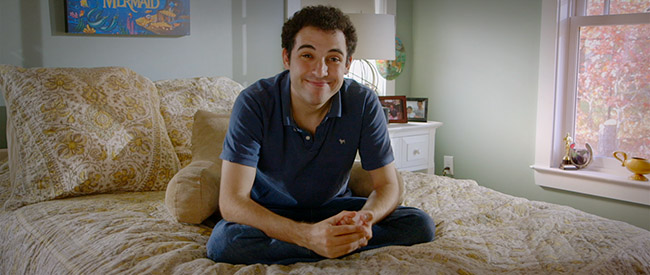 Don't Think Twice – USA (dir./writ. Mike Birbiglia; prod. Mike Birbiglia, Ira Glass, Miranda Bailey, Amanda Marshall; feat. Gillian Jacobs, Keegan-Michael Key, Mike Birbiglia, Kate Micucci, Chris Gethard, Tami Sagher) – The unbreakable bonds of a struggling improv group are put to the test when they lose their performance space and one of them lands a coveted spot on the Holy Grail of all comedy shows. LA Premiere
Equity – USA (dir. Meera Menon; writ. Amy Fox; prod. Sarah Megan Thomas, Alysia Reiner; feat. Anna Gunn, James Purefoy, Sarah Megan Thomas, Alysia Reiner) – A senior investment banker thrives in the brutality of her high-power, big money world until a controversial IPO threatens the fragile balance of power. LA Premiere
Jean of the Joneses – Canada/USA (dir./writ. Stella Meghie; prod. Amos Adetuyi, Stella Meghie, Floyd Kane; feat. Taylour Paige, Sherri Shepherd, Erica Ash, Gloria Reuben, Michelle Hurst, Mamoudou Athie, Francois Arnaud, Anna Hopkins, Demore Barnes) – When the estranged patriarch of the Jones family abruptly drops dead on their doorstep, sharp-witted Jean Jones takes the opportunity to stir up a boiling pot of familial dysfunctions that distracts her from an unraveling love life and stalled writing career. LA Premiere
Kicks – USA (dir. Justin Tipping; writ. Joshua Beirne-Golden; prod. David Kaplan; feat. Jahking Guillory, Christopher Meyer, CJ Wallace, Kofi Siriboe, Mahershala Ali) – After getting his dream pair of Air Jordans snatched, Brandon and his friends go on a dangerously epic mission through Oakland to get them back in this vibrant coming-of-age story bursting with magical realism. LA Premiere
Life, Animated – USA (dir. Roger Ross Williams; prod. Roger Ross Williams, Julie Goldman) – Based on Ron Suskind's best-selling book, the emotional story of an autistic boy who is unable to speak for years, but finds a way to communicate to his family by embodying—to precision—his favorite characters in animated Disney movies. LA Premiere
The Music of Strangers – USA (dir. Morgan Neville; prod. Morgan Neville, Caitrin Rogers) – Members of a collective of global innovative performers, composers and storytelling musicians, brought together by cellist Yo-Yo Ma as the Silk Road Ensemble, discuss their philosophies on music and culture. LA Premiere
Today also sees the announcement of our 2016 Limelight section: world premieres featuring the involvement of some of this year's biggest names, both in front of and behind the camera.
"Limelight presents unique cinema-going experiences from a varied range of feature films with noteworthy talent across an eclectic range of stories," Allain continued in the same press release (which you can read here.)
So just think of the section as your one extra dose of celebrity sparkle at a Festival whose primary focus rests with championing the work of brand-new and first-time filmmakers. This year's Limelight selections include…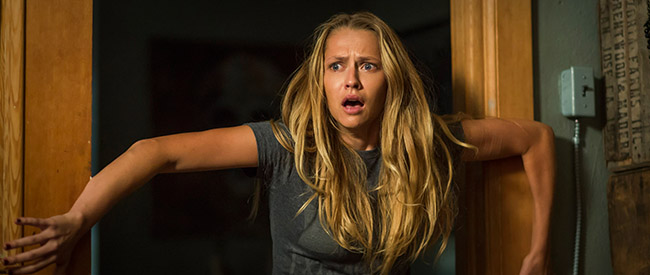 FREE CeCe! – USA (dir. Jacqueline Gares; writ. Laverne Cox, Jacqueline Gares; prod. Laverne Cox) – CeCe McDonald survived a brutal attack, only to be incarcerated for defending her life. After an international movement to free her, CeCe emerges as a leader to interrogate the prison industrial complex and inspire women to fight back when attacked. World Premiere
A Hundred Streets – UK (dir. Jim O'Hanlon; writ. Leon Butler; prod. Leon Butler, Pippa Cross, Idris Elba, Ros Hubbard; feat. Idris Elba, Gemma Arterton, Charlie Creed-Miles, Franz Drameh, Kierston Wareing, Tom Cullen, Ken Stott) – Inspired by the streets of contemporary London, the lives of the wife of an ex-Rugby superstar, a small time drug dealer, a rich playboy and a cab driver intersect. World Premiere
Lights Out – USA (dir. David F. Sandberg; writ. David F. Sandberg, Eric Heisserer; prod. Lawrence Grey, James Wan; feat. Teresa Palmer, Maria Bello) – A woman and her young brother are haunted by a creature that only appears when the lights go out, and possesses a mysterious attachment to their mother. World Premiere
Opening Night – Mexico/USA (dir. Isaac Rentz; writ. Gerry De Leon, Gregory Lisi; prod. Daniel Posada, Jason Tamasco, Topher Grace, Alex Garcia; feat. Topher Grace, Taye Diggs, Anne Heche, Alona Tal, JC Chasez, Rob Riggle, Lesli Margherita, Paul Scheer, Lauren Lapkus, Brian Husky) – A musical comedy centered on a failed Broadway singer turned production manager who must save the show on opening night by wrangling his eccentric cast and crew before they wreak havoc. World Premiere
So B. It – USA (dir. Stephen Gyllenhaal; writ. Garry Williams; prod. Todd Harris, Orien Richman; feat. Talitha Bateman, Alfre Woodard, John Heard, Jessica Collins, Jacinda Barrett, Dash Mihok, Cloris Leachman) – Based on The New York Times best-selling young adult novel, a twelve-year-old travels alone across the country to unravel the mysteries of her and her mentally disabled mother's past. World Premiere
The Sweet Life – USA (dir. Rob Spera; writ. Jared Rappaport; prod. Julie Lynn, Bonnie Curtis; feat. Chris Messina, Abigail Spencer) – Two unlucky strangers with nothing left to lose head out on an impulsive road trip to San Francisco to jump off the Golden Gate Bridge. World Premiere
---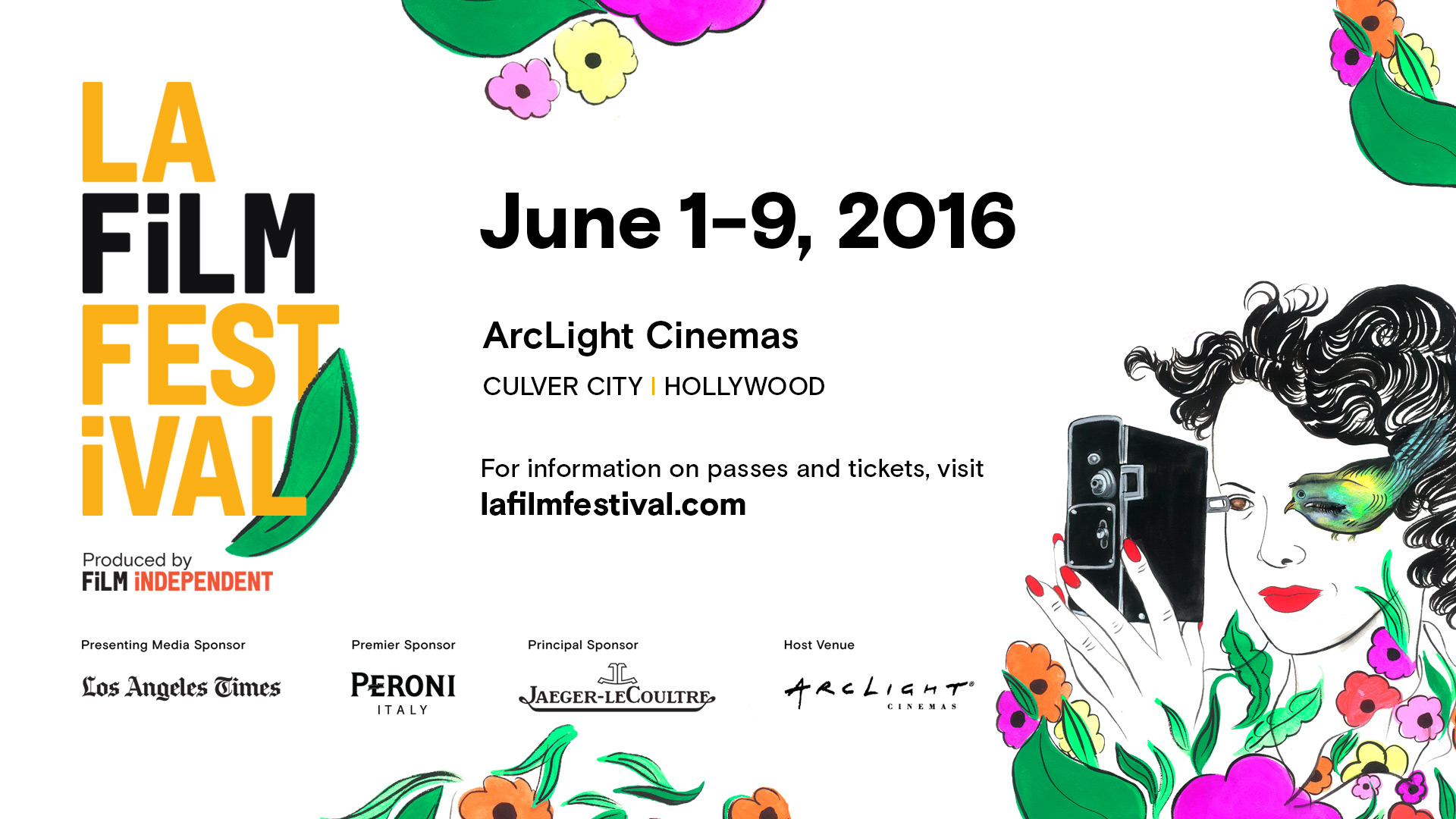 So that's 12—count 'em, 12—very different films, and 12 very different reasons to start getting excited. But like we said, that's only part of the story. Stay tuned for next Tuesday, April 26 when the entire Festival lineup will be revealed.
The 2016 LA Film Festival will take place June 1-9. For more info, please visit our website, stay tuned to this blog and subscribe to our YouTube channel. To learn how to become a Member of Film Independent, just click here.
Pass sales are now open to both Members and the general public. Click here to buy yours today. Individual tickets for Members go on sale Tuesday, May 5 and will be open to the general public Tuesday, May 10.
So no excuses—make plans to be a part of the 2016 LA Film Festival today. We've got our hand poised just above the popcorn trowel, waiting just for you.