License to Strive: Teen Auteurs Debut Work at Future Filmmakers Showcase
The atmosphere was alive with youthful energy inside the ArcLight Cinemas in Culver City on August 9—and not in anticipation of The Lion King. Dozens of Middle and High School aged filmmakers (plus their teachers, family, and more than a few curious Film Independent Members) were in attendence for a screening of 12 new short films by the Future Filmmakers Class of 2019—student moviemakers all under the age of 18.
The capstone of Film Independent's year-round Youth Program, the Showcase was assembled by a committee of working filmmakers and LA-area youth curators, coming amid a busy day full of networking events, mentorship sessions and an early preview screening of the new Hulu documentary Jawline. Thought called "Future" Filmmakers program celebrates creators who, as Film Education Manager Sarah Berkovich pointed out, are also current filmmakers—and they all have something important to say.
The 90-minute showcase featured three fully animated films, four documentaries and five live action narratives. Full of compelling visuals and frank conversations (the full list is available here), the work spanned a variety of cultural backgrounds, genres and gender identities, touching a wide range of human experiences and imagination. These are not stories about coming-of-age—per se—but about finding a voice, speaking to the worlds of each individual filmmaker. What happens when a princess becomes a detective? When traditional mindsets conflict with medical science? Or when a Chinese-American girl goes out for Pho with a white friend?
Crafting these powerful stories for the big screen was not without its challenges. In the post-screening Q&A, the five filmmakers in attendance—Caitlyn Phu (Durian), Lacey Brauer (The Princess and the P.D.), Riley Thomas Stewart (Dyad), Clara Siliezar (The T Is Not Silent) and Vivian Muñoz—all expressed some degree of regret about some of the technical aspects of how their films turned out. All but one had produced their film almost entirely on their own, including Brauer's animated Princess and the P.D. Brauer not only animated every frame of her film, she also voiced the main character.
Inspired by the SoCal sand dunes where he grew up, sci-fi fan Steward found his location to be "really, really awful" to shoot in, between the unpredictable weather and the sand. "Sand got literally everywhere you can imagine; it was terrible."
Aspiring video journalist Muñoz had a tough time making her short, Brujería, which deals with superstitions among Mexican-Americans surrounding mental illness ("Brujería" is Spanish for witchcraft.) Finding subjects to speak openly about their experiences, possibly exposing themselves to gossip, was the biggest challenge—next to editing battles with Adobe Premiere. "Why do you have to make so many clicks to do the one thing you want [to do]?" she moaned.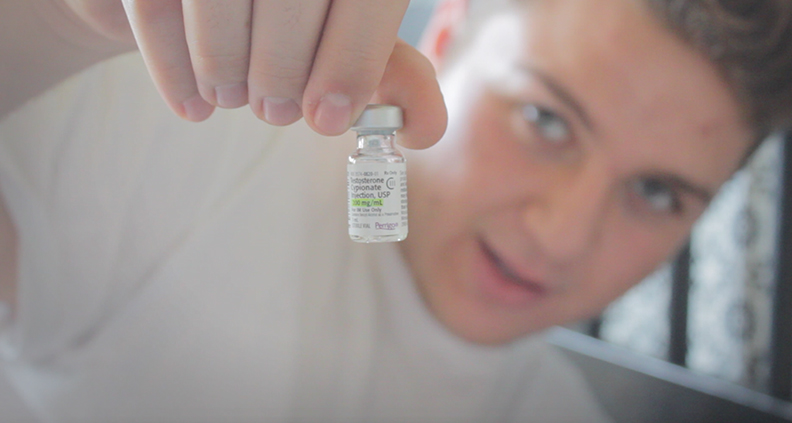 For Siliezar, shooting interviews with her subjects—three San Diego-area trans teens—solely on her own was made possible through borrowed equipment from Media Arts Center San Diego, where she was a intern. Her only regrets about the project are technological: "I did have a lot of audio issues; I'd never recorded audio before."
Phu's drama, about a girl caught between her Chinese heritage and her American lifestyle, was a collaborative project, thanks to her Huntington Beach High School film program. "I was surrounded by kids who were only interested in film—and these were my best friends!" Durian collaborator Chase Okimura, the film's boom operator, added that the film was "the crown of our four years together in the film program." With a two-week pre-production and a shooting schedule of two days, a familiar working relationship among the crew made everything easier.
Phu imagined Durian as an entry for the Orange County Register Artist of the Year competition, which she thought she could win (she was right). The competition demanded a runtime of 10 minutes or less, and the due date was two weeks away. Luckily, Phu tapped her team of friends to make it happen.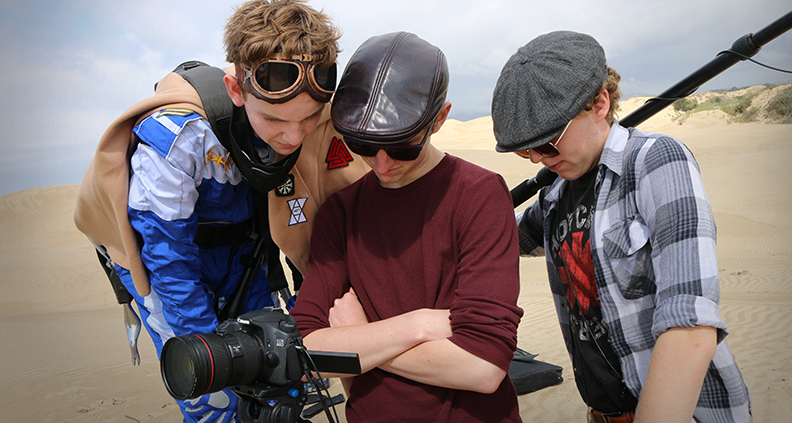 The filmmakers speculated about what they might do differently on their next film. Responses united almost exclusively around equipment. Brauer allowed herself to be talked into a subpar microphone, which she fought in post-production—and couldn't avoid cringing at through the ArcLight's Dolby sound system. Stewart longed for a visually stunning result beyond the capabilities of his camera and post-production facilities. Muñoz wanted more experience with the DSLR she used to shoot Brujería.
For Phu's part, changes for next time centered on actors. She has nothing but love for the cast of Durian—who are all her friends and family. "No hate on any of them, but maybe I would hire actors." She also wished for a longer runtime to tell her story, having cut much of the script in order to fit her initial time limitations.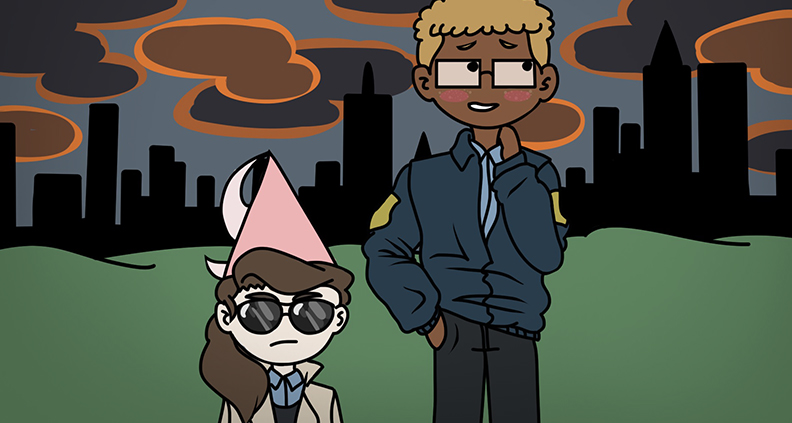 All five filmmakers plan to continue making films, and are headed to film schools in the fall: Siliezar and Brauer to NYU, Chu and Stewart to Chapman University and Muñoz to CSUN. "You have to surround yourself with artists in order to do what you want to do," said Muñoz, reflecting on lessons learned as a solo creator. And what better place to meet collaborators?
As Berkovich pointed out in her pre-screening welcome, Film Independent is committed to curating a new generation of filmmakers and audiences. Going by the turnout for Friday's screening, that commitment is paying off.
(Header, L-R: Clara Siliezar, Lacey Brauer, Vivian Muñoz, Caitlyn Phu, Riley Thomas Stewart)