No Reservations: Film Independent Fellow Chloé Zhao Explores 'Songs My Brothers Taught Me'
Not long ago Film Independent Fellow Chloé Zhao had a story she wanted to tell about the strength and struggles of a Native American family living on the Pine Ridge Indian Reservation of South Dakota. And with the help of various Film Independent's Artist Development programs and additional institutional support, she was finally able to bring Songs My Brothers Taught Me (her debut feature) to life—and, significantly, on her own terms.
The story of a brother and sister whose lives are turned upside down after the death of their cowboy father, Songs premiered at Sundance 2015, played as part of the Directors' Fortnight at Cannes and was eventually nominated for three 2016 Film Independent Spirit Awards: Best First Feature, Best Cinematography and the Kiehl's Someone to Watch Award. The film is finally out today, August 2, on VOD and Blu-Ray/DVD and is also available on Netflix.
We recently spoke to Zhao by email. She told us about her unique process, what success means to her, how Pine Ridge continues to be her indie film muse and what advice she has for aspiring filmmakers. Here's the conversation:
---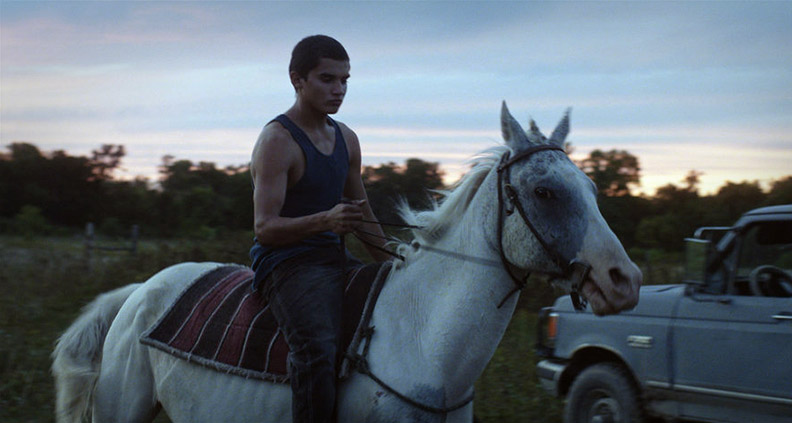 What inspired you to tell this story?
When people hear about the struggles people face on Pine Ridge, one of the most common questions is: "Why don't they just leave?" I wondered the same at the beginning. But after spending a lot of time there, I started to understand the incredibly strong connection people have with their families, communities and land. It's a complicated connection—both freeing and confining. I wanted to make a film exploring that complicity.
How did spending so much time at Pine Ridge influence you as an artist? Do you think it will leave an imprint on future projects?
It has influenced me greatly. I think the plains, the open sky, the roughness of the land and the pacing of life definitely got a hold of me. I left New York and moved to Denver, and I would like to continue exploring stories set in the heartland.
Your casting process was unique. Tell us about your process and how you got such authentic performances out of non-professional actors.
I tried to cast non-professional actors who shared similar life experiences as the characters they play. Once they were cast, I also reshaped the characters so they were as close to my actors as possible. My DP and I tried to create situations where our actors could be free and improvise as much as possible without having to hit marks or memorize lines. I find this way of working exciting, both with non-professional actors and professional actors.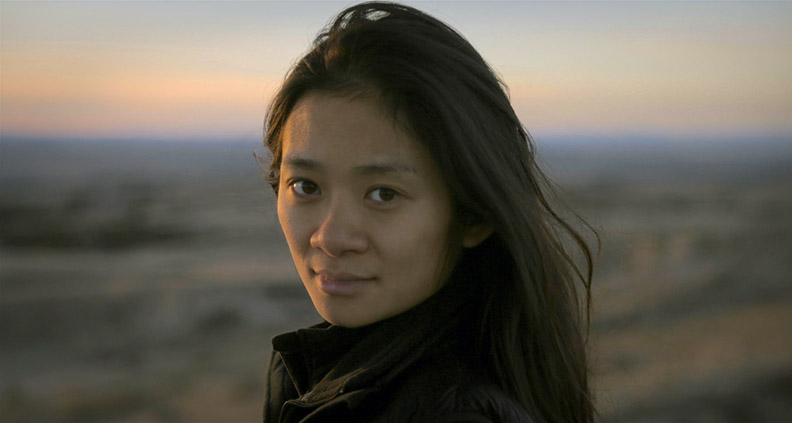 What role did Film Independent play in the film's production?
Film Independent has supported us since day one! Our journey started at the Screenwriting Lab. We also participated in the Producing Lab, the Fast Track Finance Market and received the Millennium Fast Track Fellowship.
Now that you've completed your first feature what's one important lesson that you learned, or something you would do differently on your next film?
For development I've learned not to sit back in my room and keep working on the script until I go crazy, but to go out there into the world and get inspired and get unstuck before going back to [work on] the script again. When it comes to distribution, I've learned to not hold on to US theatrical as a means of measuring the success of a film. We definitely made the mistake of trying to fit the film into a world where it didn't belong, and were disappointed when we failed. We were lucky to have had a small theatrical run a year after we premiered at Sundance, but learning to accept that each film has its own definition of success will be very important for me moving forward.
If you could give one piece of advice to aspiring filmmakers, what would it be?
The industry we are in is a wonderful and creative place, but it gets very noisy as well. It's very important to quiet the noise around you so you can hear your own voice and listen to what that voice is trying to tell you.
---
Songs My Brothers Taught Me is currently available on iTunes and Amazon. On August 2, it will be available on DVD/Blu-Ray and VOD. For more information, please visit the film's website or IMDb page. To learn more about Film Independent's Artist Development programs, click here.
To learn more about Film Independent, subscribe to our YouTube channel or follow us on Twitter and Facebook. To learn how to become a Member of Film Independent, just click here.