On and All the Way Up: Our 2019 Film Independent Episodic Lab Fellows
If you're anything like us, you've just come off a long Labor Day weekend doing… what, exactly? Successfully completing difficult home improvement projects? Spending hours of hyper-focused quality time with loved ones? Cultivating one's own spiritual growth through thoughtful, meditative reflection? No! You watched television—and likely gobs and gobs of it, from mountainous DVR backlogs of terrestrial broadcast options to streaming queues chockablock full of intriguing possibilities, ranging from broadly-popular to absurdly hyper-specific.
Such televisual plenty is the great benefit of our current "Peak TV" era. But amid the gold rush, one question remains: how do you find something, y'know, good? It starts with supporting TV's creators and allowing aspiring showrunners the space and resources to develop as artists. Enter Film Independent's Episodic Lab, which today announces its 2019 Lab Fellows as well as the recipient of our $10,000 Alfred P. Sloan Foundation Film Independent Episodic Lab grant.
The intensive lab program seeks to further the careers of Fellows by introducing them to industry veterans, offering feedback on current Fellows' projects from experienced showrunners, producers and executives. That, plus guest speakers, one-on-one Creative Advisors, pitch sessions, networking events and more.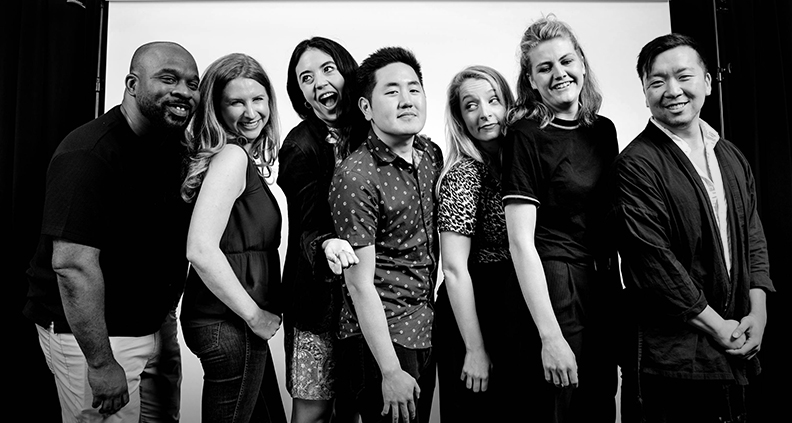 2019 Episodic Lab Creative Advisors and guest speakers include names such as Sarah Carbiener (You're The Worst), Linda Yvette Chávez (Gentefied), Tze Chun (Gotham), KD Dávila (Salvation), Producer Elizabeth Guber Stephen, Hank Jones (Family Reunion), Marvin Lemus (Gentefied), Colleen McGuinness (Forever), Vera Miao (Two Sentence Horror Stories), Evan Romansky (Ratched) and Beth Schacter (SEAL Team).
"We're thrilled to welcome these dynamic new voices, whose original series explore identity, family, community, sexuality and technology in authentic and innovative ways," said Jennifer Kushner, Film Independent's Director of Artist Development. So what are we waiting for? This year's projects are: 
Title: Be Here Now
Writer: Katie Micay
Logline: In a time when it's increasingly difficult to live in the present, a family must come together to live in "the now" when one of them is diagnosed with Alzheimer's disease.
Title: Lesbian Bed Death
Writers: Emily Carlton, Leyah Titford
Logline: A young lesbian, living in a rat-infested flatshare with her queer flatmates, challenges her preconceptions about what a lesbian relationship can be, by exploring the outer limits of queer sex and dating.]
Title: Magical Illism – Akilee's Heal
Writer: Damon Colquhoun
Logline: When a frustrated community worker discovers a portal that heals the mind, he uses it to turn his troubled neighborhood into the idyllic place of his dreams but gets more than he bargained for.
Title: Oh Country
Writer: David Harry Yoon
Logline: A struggling Korean-American punk rocker grapples with the trappings of viral celebrity after he drunkenly creates alter ego, Levi Wrangler, country music's first Asian superstar.
Title: Undertow
Writer: Kimi Lee
Logline: Set in a working-class neighborhood in western Oahu, three disparate souls—a precocious teenage girl, a disgraced Honolulu detective, and a rehabilitated ex-con—race to unravel the harrowing web of lies surrounding the disappearance of a 22-year-old cam-girl.
Title: Welcome to the Scene
Writer: Justin S. Lee
Logline: In the early days of internet piracy, a reclusive Chinese-American high school student turns to cybercrime to pay off his family's debts—forcing him to balance life as a teenager with pulling heists and taking on hardened killers.
Now that we've heard about their projects, let's get to know our 2019 Episodic Lab Fellows better. They are: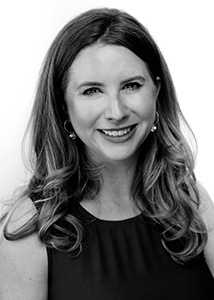 Katie Micay (Be Here Now)
Katie Micay is a graduate of LMU's Film Production program, where she crafted three short films and was nominated for a student award for writing. Her short film The Firefly Girls screened at 10 festivals, including the Mill Valley Film Festival. Her web series Twentyfiveish won IndieWire Project of the Year, was a finalist for the Seed&Spark New Voice Rally, and screened at many top web festivals. Her short film script Home—which she's adapting into a feature—is a finalist for the Continuance Short Film Initiative, and won Best Short Screenplay at Omaha Film Festival. She is currently a showrunner's assistant on Insatiable.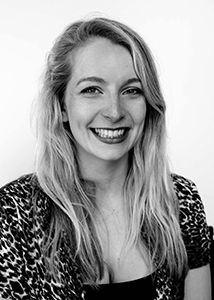 Emily Carlton (Lesbian Bed Death)
Emily Carlton graduated from Cambridge University with a degree in Politics (that she has yet to use.) Her journalistic credits include OutThere Magazine, The Times and LOVE. She now works as a screenwriter. Her debut feature, Mati, is in production with Handsome Films, set to film in October 2019. She has had three shorts produced: ALL of Me (2017), has played at 25 festivals, The Invader's Song (2018) premiered at Palm Springs and Full English (2018) won Best Screenplay at LiftOff 2019. In her spare time, Emily runs Breaking Through The Lens, connecting female directors to financiers at film markets.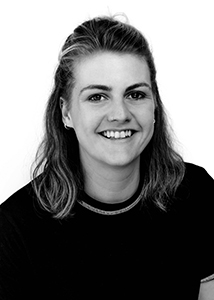 Leyah Titford (Lesbian Bed Death)
Leyah Titford is a Dutch/South African comedian and writer based in South East London. She graduated from the Bath School of Art with a degree in Fine Art. She has completed Soho Theatre's Comedy Lab's 10-week course under Andrew Doyle, which culminated in a showcase set at the venue. She has performed at Seven Dials Comedy club and Candle Lit Comedy in Shoreditch. Her debut short film, Sappho, is currently in post-production with Seek Films. She has recently completed a series of comedy shorts, Discharge, in partnership with Director Theresa Varga, which are currently in production. Additionally, she works as a studio designer for Shona Heath and photographer Tim Walker. Her recent role as Creative Director for the short film Exit To Stage has been nominated at The Underwire Film Festival for Best Production Design.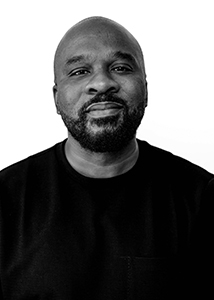 Damon Colquhoun (Magical Illism – Akilee's Heal)
Damon Colquhoun writes poetic tales laced with magic and humor that are grounded in his gritty New York City upbringing. He began as an actor studying the Meisner Technique under Pam Moller. Seeking to tell his own stories, Damon studied screenwriting at The Frederick Douglass Creative Arts Center with Fred Hudson and TV writing with Alan Kingsberg. Accolades: 2019 NY Stage & Film fellow; 2019 Sundance Collab Challenge winner; 2018 Sundance Screenwriters' Lab finalist; NBPC 360 Fellow; WNET|THIRTEEN resident; Canon Project Imaginat10n short film finalist.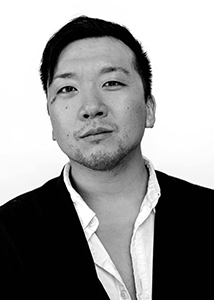 David Harry Yoon (Oh Country)
David Harry Yoon is a New Jersey-bred, LA-based writer and director who earned his BFA at NYU's Tisch School of the Arts. His film education extended beyond his degree, as he has worked on notable film and TV productions in varying capacities—including TV shows like HBO's Girls, big budget features like The Amazing Spider-Man 2 and low budget indies like So Yong Kim's For Ellen, for which he was also an associate producer. Yoon was a 2015 Film Independent Project Involve Fellow. Fractured, the Project Involve short written by Yoon, screened at LA Film Festival.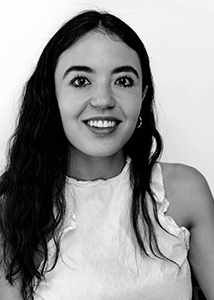 Kimi Lee (Undertow)
Kimi Howl Lee is a writer and director from New York City. She is a graduate of Stanford University's Film and Media Studies program. Kimi began her career as a story editor, curating short-form content for Snapchat Inc. before transitioning full-time to writing. Kimi's feature script Mouth, won the grand prize for Best Narrative Feature in the 2015 BlueCat Screenwriting Competition and landed on the TrackingBoard's 2015 "Hit-List" of best unproduced scripts. She wrote and directed the short Sugar, which had a successful festival run. Kimi was previously the showrunner's assistant on Sacred Lies, where she wrote ancillary short-film content for the show's Facebook page. Kimi was most recently staffed on the Amazon Studios series The Expatriates, based off the NY Times bestselling novel. She has been supported by Women In Film, RIFF and Film Independent.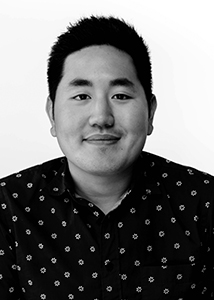 Justin S. Lee (Welcome to the Scene)
Justin S. Lee is a Student Academy Award-nominated writer/director and Film Independent Fellow. Raised in Pennsylvania, Taiwan and California, he graduated from UC Berkeley and the USC School of Cinematic Arts. In 2019, he was accepted into Viacom's Emerging Directors Program, Ron Howard and Brian Grazer's Imagine Impact and Film Independent's Episodic Lab, where he received an Alfred P. Sloan Foundation development grant. He is known for his short film Drone, feature film Actors Anonymous and his TV series Welcome to the Scene, which has James Shin and Scooter Braun attached to produce.
Justin S. Lee and Welcome to the Scene will also receive the Alfred P. Sloan Episodic Grant—a $10,000 development grant to support a pilot that explores science and technology themes or that depicts scientists, engineers and mathematicians in engaging and innovative ways. Lee will likewise receive a science advisor to support the development of the series.
The Film Independent Episodic Lab is supported by founding Sponsor Netflix. Additional support is provided by the Alfred P. Sloan Foundation.
To learn more about the Episodic Lab and additional Film Independent Artist Development programs and grants, click here.
Film Independent Artist Development promotes unique independent voices by helping filmmakers create and advance new work. To learn how to become a Member of Film Independent, just click here.
So start deleting those old episodes of House Hunters and British Bake-off—going to need plenty of DVR space.
Get More Involved…