Podlight: An Interview with /Filmcast's David Chen
For the second installment of Film Independent's new Podlight interview series—which seeks to profile the voices and visionaries behind some of our favorite film-focused podcasts and new media projects—I was delighted to connect with David Chen, who since 2008 has helmed the wildly popular /Filmcast (aka "Slashfilmcast") along with Devindra Hardawar and Jeff Cannata (who joined after original cohost Adam Quigley left in 2013). Full of easy banter and well-articulated discussion of new movies, industry news and their own viewing habits, the /Filmcast (found at slashfilm.com) has long provided a friendly, entertaining space for digital ruminations on both film and film culture.
Aside from the /Filmcast, the Seattle-based Chen is also the prolific creator of numerous multi-media projects, ranging from YouTube movie reviews to the feature film The Primary Instinct to hosting several /Film spin-off programs devoted to shows like Game of Thrones and Breaking Bad.
We recently spoke to Chen over the phone about the /Filmcast's longevity, the difficulties of having famous friends and the current state of podcasting and what he sees as the future of film discussion (hint: it's video). Here's the conversation: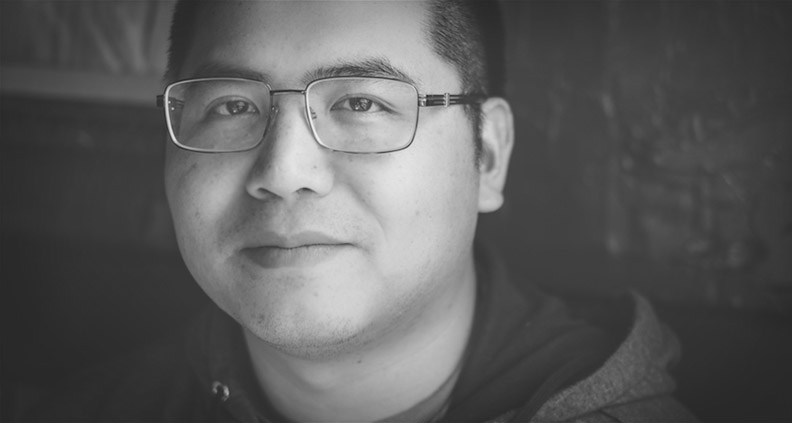 Can you describe a little bit about how the podcast got started, and at which point /Film became involved?
Devindra and I roomed together in college, and we were obviously drawn together by our shared love of geek culture and movies. We'd spend endless conversations on AIM and in our dorm room, just chatting about things. This continued long after we left college. And at the time, there were not that many film podcasts out there. We got together with Adam Quigley—whom I had met online—and started recording. We did that for about five months, and at the end of that time we had about 150 listeners. At the time I was quite thrilled. I thought, I don't even know 150 in my life, so 150 people who listen to the podcast who I don't know isn't bad. Peter Sciretta, who runs /Film.com, one of the larger independent film blogs in the country right now, approached us and said hey, would you like to make [the show we were doing] into the /Filmcast? We jumped at the chance, because it would give us a much larger platform. Overnight our listenership jumped up ten times, and has increased steadily ever since.
Have you ever been surprised by some of the Hollywood types who have made themselves known to you as listeners? 
There's the very humbling emotion of knowing that people who are very accomplished are fans of the show, and then there's the embarrassment of knowing that sometimes the show reaches people involved with the making of the things we talk about, and we might not have talked about them in as kind of terms as we [could] have. One thing that's been a particular challenge is people who have been guests on the show when they've been film writers or commentators, who have then gone on to become great filmmakers. A big one is Dan Trachtenberg, who guested on the show many, many times and then made 10 Cloverfield Lane. So he went from being a friend and a colleague to someone who we needed to talk about [critically] and he's been incredibly gracious about it.
How difficult has it been to build time into your schedule to keep doing a show like this week after week, year after year?
One thing I've seen a lot is people creating podcasts, and the thing I don't see considered is just what they're getting out of it. People will get in the habit of doing something without considering that as part of the equation. I think for me I've just had to continually reevaluate, Am I getting more out of this than I feel like I'm putting in? And sometimes it's pretty close to where I don't feel like that's the case. But then I realize, I still really love talking about movies.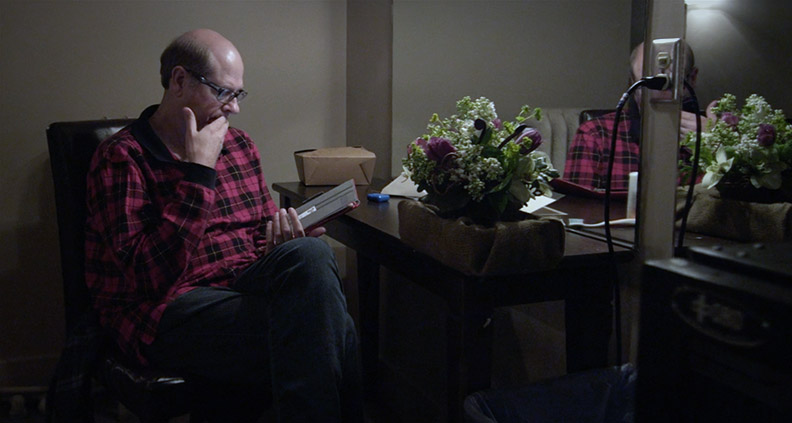 What has doing the show enabled you do professionally that you wouldn't have been able to do otherwise?
I think the big one is launching other shows that kind of piggyback off of the /Filmcast that have themselves built their own audiences. The biggest one is Cast of Kings, which is a Game of Thrones podcast. That podcast, which I do with Joanna Robinson of Vanity Fair, is downloaded at multiples of what the /Filmcast is. That never would have happened if not for the /Filmcast. Another is I got the opportunity to launch a podcast called The Tobolowsky Files with character actor Stephen Tobolowsky, and we made a film together called The Primary Instinct.
Where do you see the show going from here? Is growing the audience or playing with the format something you're interested in?
I think there's a pretty low ceiling, from a listenership perspective, when it comes to a movie podcast. There are some shows that do really well, like The Flophouse or Doug Loves Movies, but each of those has a comedy element to it. That's just not the case with us, really. So I think for me, we've reached a pretty good state. We get new listeners every week. In the dozens, not the hundreds or thousands. But I'm okay with that. And if [the show] can continue to serve as a launching pad for newer, possibly more popular ideas, then I'd be thrilled with that.
So where do you see the film podcast space going from here? 
To me, it feels very saturated right now. The thing I've been moving toward is other forms of media like YouTube. I feel like video is going to be a large part of the future of film podcasts. Like, I've been putting a lot of work into Periscope these days. The other thing I'll say is that as the show had gone on, in some ways I almost feel like it's become a performance art piece for our lives. As I'm desperately scrambling for differentiators between our show and others, one of them is that we [the hosts] are unique people, and we have unique experiences. And even though that takes us a little bit away from the movie focus of the show, it's really one of the only areas where we can grow in terms of the content of the show.
---
Not a Member of Film Independent yet? Become one today to vote for the 2017 Film Independent Spirit Awards. Want more? Follow us on Twitter, Facebook and on our YouTube channel.