Real Cool: Meet Our 2021 Film Independent Documentary Lab Fellows
To wrap up our unofficial "Doc Week" here on the Fi blog (check out our Directors Close-Up recaps of this year's Best Documentary Feature and Best New Docuseries roundtables here and here) we've saved arguably the best for last: welcoming the 14 amazing new Fellows taking part in our 2021 Documentary Lab. Boasting six individual projects covering topics ranging from emerging issues of climate gentrification to inescapable human experiences such grief, loss and the search for self-identity, this year's Doc Lab Fellows suffused our all-virtual 2021 sessions with passion, curiosity and a thirst for direct action.
"The films selected for this year's Lab represent true diversity in storytelling and artistic style, taking us from Black women organizer-superheroes in 1970s Las Vegas to scrappy youth on the streets of Naples, Italy," said Lisa Hasko, Director of Artist Development. "From personal to political and everywhere in between, these boundary-pushing filmmakers challenge us to think beyond our bubbles in the most creative, immersive ways."
And luckily, they didn't have to do it alone—or even with the sole assistance of Fi's crackerjack Artist Development team. Lead Creative Mentors Marjan Safinia (And She Could be Next, Seeds) and Laura Nix (The Yes Men Are Revolting, Inventing Tomorrow) with a huge assist from Guest Speakers including Oscar nominees Smriti Mundhra (St. Louis Superman) and Jim LeBrecht (Crip Camp), among plenty of others.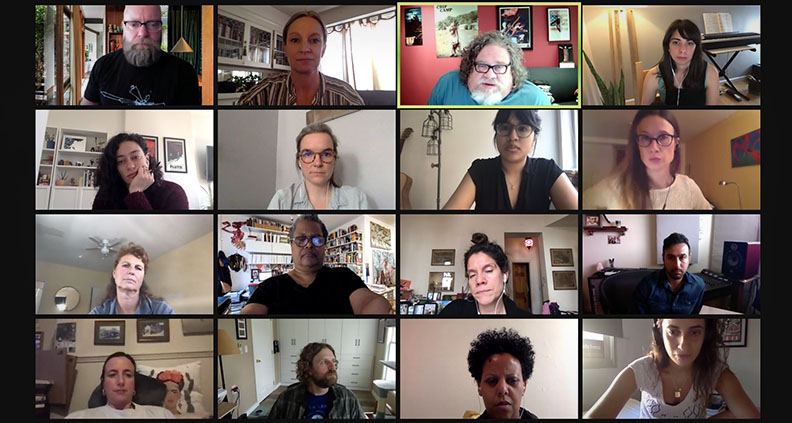 Past Film Independent Doc Lab supported projects include the Oscar nominated and Film Independent Spirit Award winning film Minding the Gap, from Doc Lab Fellows Bing Liu and Diane Quon; Sara Dosa and Shane Boris' Sheer and the Unseen; Sarita Khurana and Smriti Mundhra's A Suitable Girl; and Daniel Dewes and Derek Coneen's Shot in the Dark.
This year's Film Independent Documentary Lab supported projects are:
Title: Battleground
Director: Cynthia Lowen
Producers: Rebecca Stern, Steffie van Rhee
Logline: With rare access to three women who lead formidable anti-abortion organizations, Battleground is a feature documentary depicting how the pro-life movement has emerged as a central force in American politics.
Title: Hide and Seek (Nascondino)
Director: Victoria Fiore
Producers: Aleksandra Bilic, Jen Corcoran
Logline: Among the narrow streets of contemporary Naples, Hide and Seek (Nascondino) follows four years in the life of nine-year-old Entoni and his grandmother Dora during a critical state crackdown on crime that threatens Entoni's future with forced removal and imprisonment.
Title: Razing Liberty Square
Director: Katja Esson
Producer: Ann Bennett
Logline: Miami is ground zero for sea level rise. Elevation becomes real estate gold as the rich move inland from the low-lying beaches. When residents of Miami's infamous Liberty Square public housing learn about a $300 million revitalization project, they brace themselves against gentrification. What they don't know is that the sudden interest is because their neighborhood is located on the highest and driest ground in Miami. But the residents are ready to fight this new form of racial injustice: climate gentrification.
Title: Sam Now
Director: Reed Harkness
Producer: Jason Reid
Logline:  A mother's disappearance sends pain and mystery through her family. Sam Now follows her son's quest for answers.
Title: Storming
Director: Katrina Sorrentino
Producer:Tiffany Fisher-Love
Logline: A family hangs in limbo, caring for their comatose son who may never wake. Love and denial blur as seasons circle. A meditation on time, acceptance, grief—and letting go.
Title: Storming Caesars Palace
Director: Hazel Gurland-Pooler
Producer: Naz Habtezghi
Logline: Activist Ruby Duncan and a band of Black mothers launch one of the most extraordinary feminist, anti-poverty movements in our history, providing a blueprint for an equitable future.
So! What are we waiting for? Let's take a deeper look at this super-cool group of 2021 Doc Lab Fellows…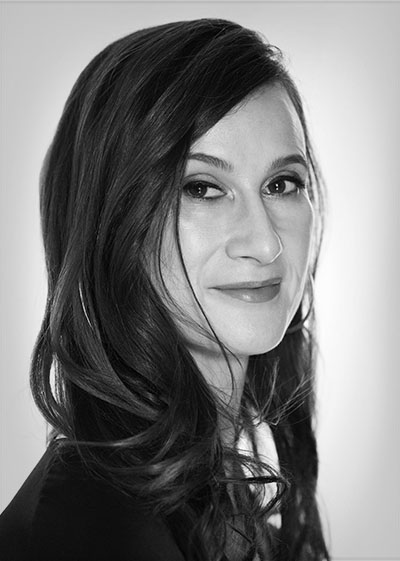 Cynthia Lowen (director, Battleground)
Cynthia Lowen is director and producer of Battleground. She's also the producer and writer of Bully (The Weinstein Company) a feature documentary following a 'year in the life' of America's bullying crisis. Bully was nominated for two Emmys, shortlisted for the Oscars, screened at The White House and received a DuPont-Columbia Award for Excellence in Journalism. Cynthia is also the director and producer of Netizens, a feature documentary about women and online harassment (HBO Max). She is the recipient of the Women Authoring Change Fellowship from William Morris Entertainment and is a member of the Producers Guild of America.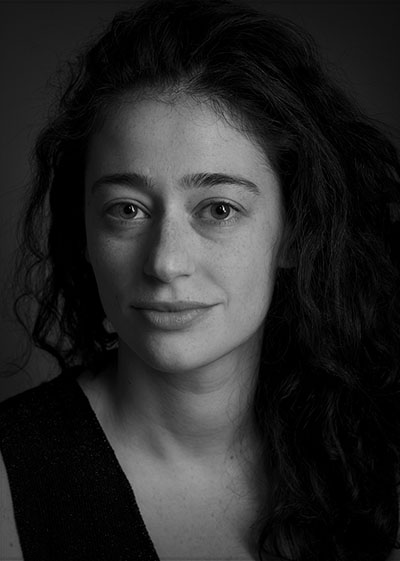 Rebecca Stern (producer, Battleground)
Rebecca is a documentary producer and director living in Brooklyn, NY. She recently produced, directed, and wrote the documentary Well Groomed (SXSW 2019, Hot Docs 2019, HBO Sports) and produced Snowy (Sundance 2021). She is also the producer of Tre Maison Desan (Independent Lens 2019) and the Co-Producer of Netizens (Tribeca 2018). Rebecca is a 2019 Impact Partners Fellow.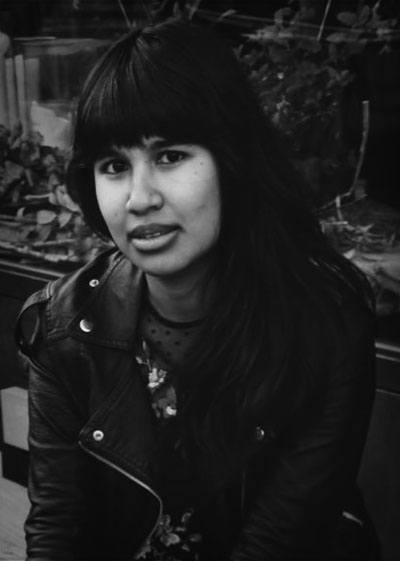 Steffie van Rhee (producer, Battleground)
Steffie van Rhee is the co-producer of Battleground and a 2020 Impact Partners Producing Fellow. She is the associate producer of Netizens (Tribeca 2018) and the producer of short dating app thriller Swipe which was shortlisted for a 'Gouden Kalf', the Dutch equivalent of an Oscar. She's particularly interested in working on stories about women's issues or that are driven by a strong female creative team.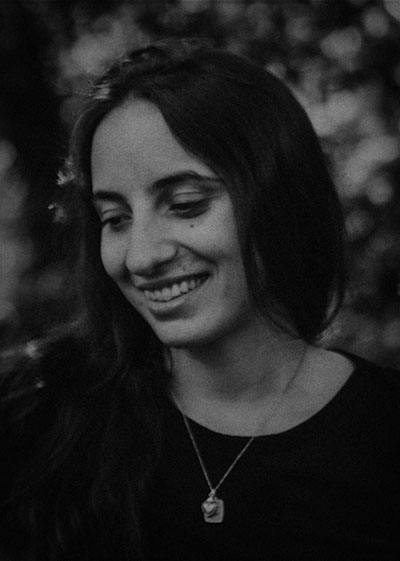 Victoria Fiore (director, Hide and Seek – Nasondino)
Victoria Fiore is a film director based between Naples, London and Rio de Janeiro. She works with creative documentaries that blend fact with fiction to tackle globally relevant social issues through visceral character-driven stories. Hide and Seek (Nascondino) is her directorial feature debut, in its final stages of post-production. Previous projects include Fire Games of Napoli, Sounds of Tehran, and My Beautiful Deadly City which have been screened at festivals worldwide and on-line on VICE, NYT Op-Docs, NOWNESS and more. She is a recipient of support from BFI Doc Society, IDFA Academy, Berlinale Talents, BAFTA Crew, Sundance Co//ab, Film Commission Campania and more. She is currently in development with magic realist fiction screenplay, AIDA.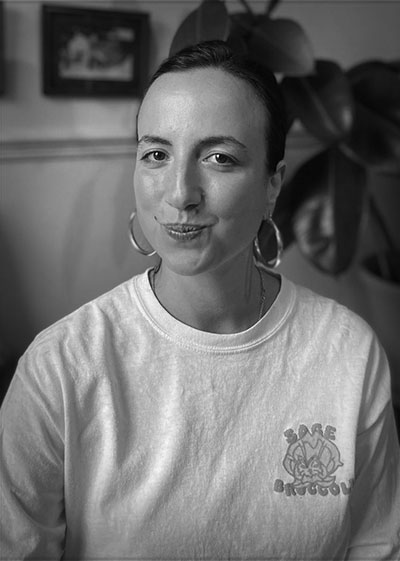 Aleksandra Bilic (producer, Hide and Seek – Nasondino)
Aleksandra Bilic is Head of Development at My Accomplice and is a producer specialising in documentary films. Recent credits include The Great Hack, Migrant Sound, Sounds of Tehran. She currently has two feature documentaries in production with BBC Films and BFI/Doc Society as well as one feature film in late development with the BFI, and a slate of work focusing on female led talent. She is an alumni of Sheffield Future Producers 2017.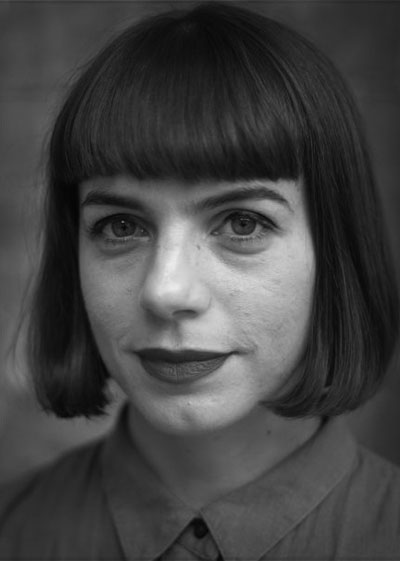 Jen Corcoran (producer, Hide and Seek – Nasondino)
Jen Corcoran is a creative producer based in Stockton-on-Tees and Newcastle. Jen is the founder of Freya Films, a dynamic, international-facing company with a regional base. Founded in 2019, the company is developing a slate of feature films and high-end drama characterised by progressive, artistic and contemporary storytelling. Working between documentary and fiction, Freya has a particular interest in new or untold perspectives, female-led narratives and human stories. Jen is currently in production on Naples-set documentary Hide and Seek (Nascondino) directed by Victoria Fiore and supported by BFI / Doc Society and Film Commission Regione Campania. Selected for IDFA Forum 2020 in the Rough Cut Presentation category, the film is due for completion in 2021.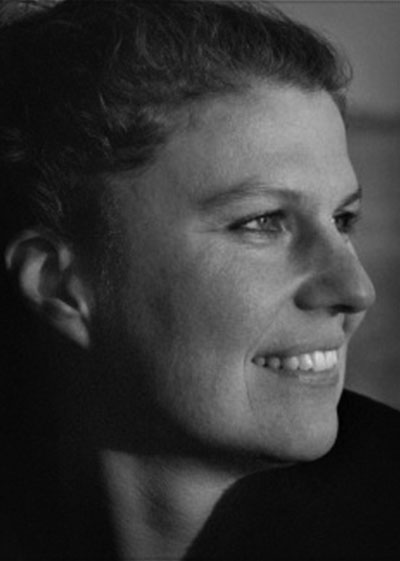 Katja Esson (director, Razing Liberty Square)
Katja Esson is an Academy-Award-nominated filmmaker based in Miami, known for her intimate character-driven-documentaries. Ferry Tales turns the unlikely setting of the Staten-Island-Ferry Powder Room into a celebration of sisterhood; premiered on HBO in 2004. Skydancere about Mohawk ironworkers, nominated for best film, director and cinematography at Shanghai Film Festival, premiered on PBS and ARTE in 2011. Poetry of Resilience about six poets, nominated for the 'Cinema-for-Peace-Award' in 2012. Esson is a Simons-Public-Humanities-Fellow at Kansas-University. Her films have screened at: Museum-of-Modern-Art, American Museum of Natural-History, Smithsonian, and have been supported by the National Endowment-for-the-Arts, the Knight Foundation, the Ford Foundation.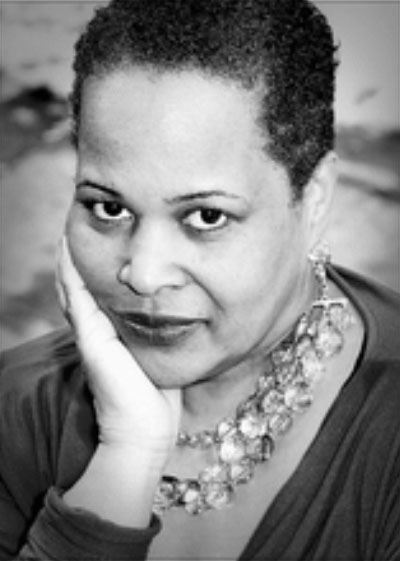 Ann Bennett (producer, Razing Liberty Square)
Ann Bennett is an Emmy nominated documentary filmmaker and multimedia producer. She produced the NAACP Image Award-winning PBS documentary, Through a Lens Darkly: Black Photographers and the Emergence of a People, as well as the multi-platform community engagement initiative, Digital Diaspora Family Reunion (DDFR). Bennett's credits include; Citizen King and Fisk Jubilee Singers for the PBS series "American Experience," Hymn for Alvin Ailey for "Dance in America," and the award-winning PBS mini-series Africans in America and America's War on Poverty. She was a consulting producer on Always in Season (directed by Jacqueline Olive) 2019 Sundance Film Festival. Bennett is a graduate of Columbia University Graduate School of Journalism and Harvard College.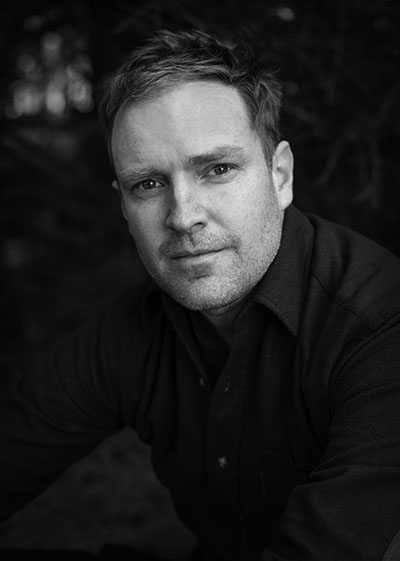 Reed Harkness (director, Sam Now)
Reed attended film school in his backyard and garage, and at age 18, began making a series of short films starring his younger brother Sam. This was the beginning of a project two decades in the making: Sam Now, a coming-of-age film that follows his brother from age 11 to 34. The film was selected and funded by ITVS Open Call. Reed also directed the award-winning 30-minute documentary Forest on Fire, and the documentary series for Topic House on Fire.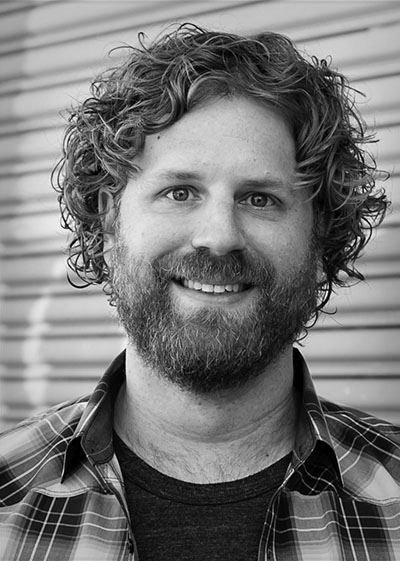 Jason Reid (producer, Sam Now)
Jason is an award-winning editor, producer and director of independent documentaries, music videos, narrative films, and commercial videos. He directed and produced the Emmy award-winning Man Zou: Beijing to Shanghai and the Webby award-winning Sonicsgate: Requiem for a Team, which aired on CNBC and ESPN. He also produced and edited the feature documentaries K2: Siren of the Himalayas and Evergreen: The Road to Legalization, which both were acquired by Netflix, and Dirtbag: The Legend of Fred Beckey, which won 26 awards at film festivals. He is the producer and editor of the upcoming ITVS funded feature documentary, Sam Now.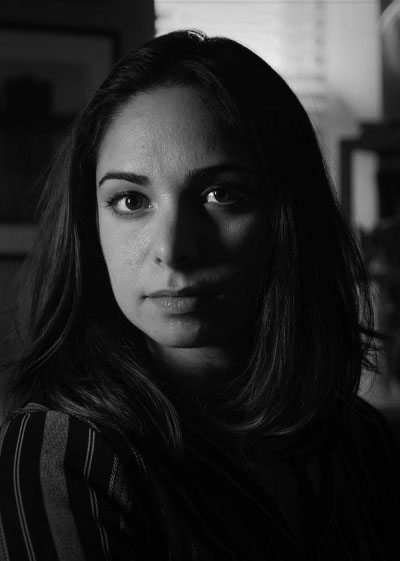 Katrina Sorrentino (director, Storming)
Katrina Sorrentino is a 2019 Chicken & Egg Nest Knight Fellow. She is a Philadelphia based commercial editor and producer, making her directorial debut in documentary filmmaking with Storming. Seasoned in crafting stories in 30 seconds in the commercial space, Katrina has shifted her life's work to capture character-driven stories with a focus on non-traditional family units, their impact on individual growth and the growing role they play in the world at large. She has worked on digital campaigns and commercial productions for IBM, P&G, Pep Boys, The Philadelphia 76ers, and more.
Tiffany Fisher-Love (producer, Storming)
Tiffany Fisher-Love is a Brooklyn-based producer. Current projects include Producer, Storming (Declare Creative), Associate Producer, Untitled Free Speech (2019 Sundance A&E Brave Storytellers Award, Just Vision). Previous projects range from Co-producer, United Skates (HBO 2019), Producer, Barista (Solipsistic Productions), and Co-Producer for Vimeo 2015 web series, #GoingHomeless. With more than a decade of experience in social impact video production for Upworthy, Brut, Peoria Project, and Incite Studio, Tiffany is the Managing Director of New York Madness, promoting new LGBTQIA+ works. She holds a Guinness World Record as the Youngest Female Technical Director in Outdoor Theatre History (MPP, 2013).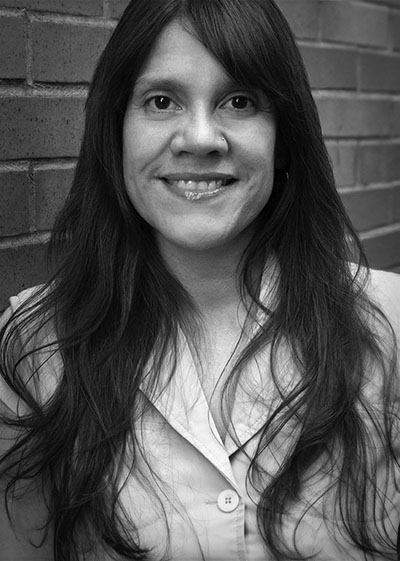 Hazel Gurland-Pooler (director, Storming Caesars Palace)
An award-winning storyteller, Hazel has directed 10 episodes of PBS' genealogy series, Finding Your Roots with Henry Louis Gates, Jr. Her co-directorial debut, First, an intimate short documentary enjoyed a 2008 festival release and educational distribution. Hazel produced I Rise (2021) and short docu-series My Everyday Hustle (2017) for PBS; Roots: A History Revealed (2016) simulcast on A&E/History and screened at Bushwick Film Festival. Hazel co-produced the series, The African Americans: Many Rivers to Cross, which won an Emmy, a Peabody, a duPont-Columbia, and a NAACP Image award. Storming Caesars Palace, Hazel's first feature-length documentary is supported by ITVS, Firelight Media, Ford Foundation, Black Public Media, and a 2020 Ken Burns/LOC Finalist Prize, and will broadcast on PBS in 2022/3.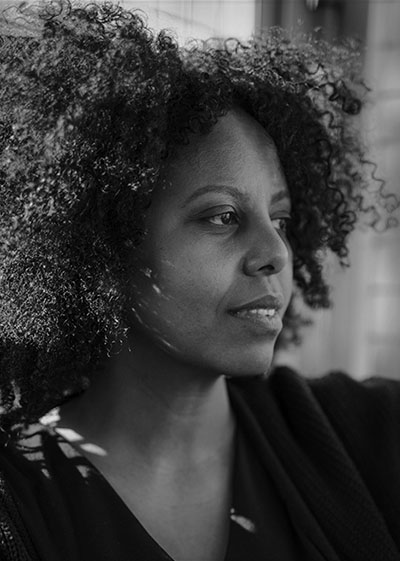 Naz Habtezghi (director, Storming Caesars Palace)
A journalist-turned-filmmaker, Nazenet has produced highly acclaimed documentaries for HBO and PBS, including The Secret of Tuxedo Park, The Great War and The Weight of the Nation. Prior to working in documentary film, she launched and executive produced Essence Magazine's video platform with an interactive web series and subsequent TV One special. Currently, she's a producer at Firelight Films where she's working on a four-part series on the transatlantic slave trade.
For more information on the Documentary Lab and the projects supported through the program, please contact Lisa Hasko, Director of Artist Development, at lhasko@filmindependent.org. Additional information and an application form can be found at filmindependent.org.
Film Independent Artist Development promotes unique independent voices by helping filmmakers create and advance new work. To support our work with a donation, please click here. Become a Member of Film Independent here.
Keep up with Film Independent…