Script Equipped: Announcing our 2018 Screenwriting Lab Fellows
What do you need to write? Some writers require total solitude; a quiet creative space off in some remote corner of Big Bear or the Hudson Valley (or at the very least a locked door and a nice pair of noise-cancelling headphones.) Others crave the vibrancy of the city, drawing inspiration from the steady parade of humanity tromping up and down the streets and talking way too loud. Some writers listen to music; others require sealed-crypt silence. Some like to jot things down in analog longhand; and for others, high-tech tools are their absolute best friends.
Every writer's approach is different. There's no right or wrong way to do it—just so long as it gets done. But there is one thing all writers do need: the steadfast support of their mentors and peers. Which is why we're proud, once again, to announce the seven new visionary writers set to participate in Film Independent's 2018 Screenwriting Lab—now celebrating it's 20th year.
As in previous years, the intensive four-week workshop will aim to help facilitate the unique creative voices of each writer through the development of a single feature-length screenplay: So—seven Fellows, seven passion projects.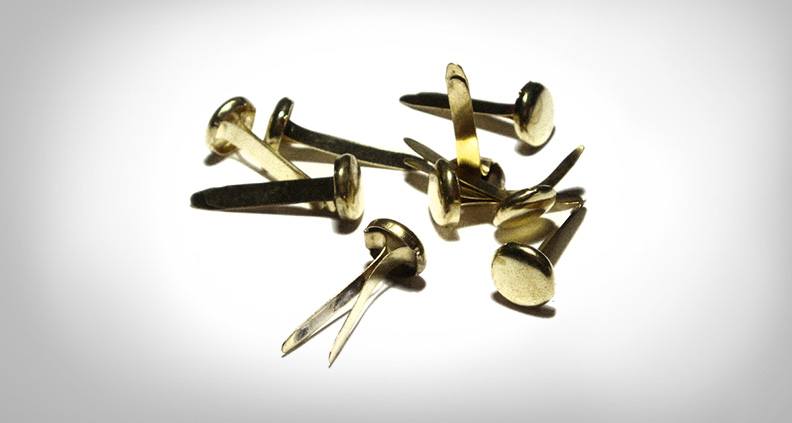 "We're extremely proud that Film Independent's 20th Screenwriting Lab is made up of seven writers whose diverse perspectives represent our continued commitment to fostering inclusion in the film industry," says Film Independent Director of Artist Development Jennifer Kushner. No kidding—85% of this year's Fellows are from underrepresented communities, and over half are women.
This year's creative advisors include Rodrigo García (Nine Lives, HBO's In Treatment), Pamela Ribon (Moana, Wreck-It Ralph 2) and Jeff Stockwell (Bridge to Terabithia.) Additional guest speakers and advisors include Andrew Ahn (Spa Night), script consultant Ruth Atkinson, literary agent Jelani Johnson (of CAA) and Virgil Williams (Mudbound).
Past Screenwriting Lab projects include 2016 Film Independent Spirit Award winner Andrew Ahn's Spa Night, Chloé Zhao's 2015 Spirit Award nominated Songs My Brothers Taught Me and Robbie Pickering's 2011 SXSW winner Natural Selection. So let's see which 2018 projects are on track to join this distinguished list of alumni in the future. This year's projects are:
Title: At Risk
Writer: Jenny Halper
Logline: A 10-year-old budding scientist becomes obsessed with a turtle he believes has been alive since the time of the dinosaurs as his sister's AIDS diagnosis turns his family into pariahs in their small New England town. Based on a novel by Alice Hoffman.
Title: Bury Me on Gold Mountain
Writer, Director: Li Lu
Logline: In 1872, a young Chinese woman fights to survive after being sold to an unknown man in a remote Idaho gold mining town.
Title: Hombrecito
Writer, Director: Miguel Nuñez
Logline: A romantic little fella leads a peasant revolt against the abuses of a foreign cotton company. On his odyssey to defend their right to the land, Hombrecito has kung-fu fights, is stalked by a ghost, and ends up as a misfit cowboy.
Title: Juveniles
Writer, Director: Joshua James Richards
Logline: Teenage love and rebellion in a juvenile correctional facility.
Title: SOAD
Writer, Director: Ayten Amin
Logline: Twelve-year-old Rabad lives in Zaqazig, a small conservative town in Egypt. After her older sister, Soad, falls down an online rabbit hole with tragic consequences, Rabad embarks on a journey, looking for answers.
Title: The Code of the West
Writer: Margaret Hedderman
Logline: A directionless musician takes her young son on a road trip to find his father, who the son imagines is a John Wayne-esque figure. They find him on a ranch that's under threat from energy development. The boy tries to save the day.
Title: Zenith
Writer, Director: Ellie Foumbi
Logline: An adopted Black Mennonite leaves the rural White community she was raised in and travels to an inner-city neighborhood to find her biological mother. In the process, she discovers what it means to be Black.
So now that you know all about their projects, let's meet this year's very talented scribe tribe (that's Variety-speak for "writers," fyi.) This year's Fellows are: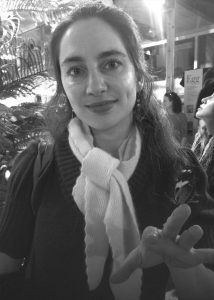 Jenny Halper (writer, At Risk)
Jenny Halper began her career as an executive on The Kids are All Right. As Director of Development at Maven Pictures, she has worked on films including The Whistleblower, Bernie, Still Alice, Novitiate, Freak Show and American Honey. She is an executive producer on The Kindergarten Teacher, which premiered in competition at Sundance 2018 and received the Directing Award. Halper's adaptation of Laura Van Den Berg's acclaimed story, The Burning Season, placed on the 2016 Blacklist and the Athena List, won a TFI Sloan Grant, and was a 2016 Film Independent Producing Lab Fellow. Halper's fiction has been published in many places including the Chicago Tribune, PANK, Southeast Review (Pushcart Prize nominee) and Joyland. She has received the Emerging Writer Award from Our Stories. Her story collection was a finalist for the St. Lawrence Book Prize and she was a founding member of the Alliance of Women Film Journalists. She was noted as one of The Independent's One to Watch in 2015.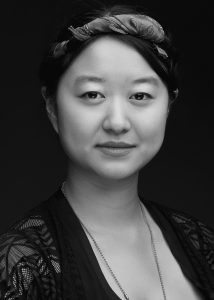 Li Lu (writer/director, Bury Me on Gold Mountain)
Li Lu is an award-winning filmmaker living in Los Angeles. She was born in Suzhou, China and moved to the U.S. when she was five. Raised on all three coasts and graduating high school in Sugar Land, TX, Li received her B.A. from USC's School of Cinematic Arts. There is a New World Somewhere, her debut feature, won three Best Feature awards and was distributed theatrically and on demand. Her teleplay Razorhurst, about Australian street gangs, won Best Teleplay at HBO's Skyway Film Festival. Her current project, A Town Called Victoria—a documentary about the burning of a Texas mosque—has garnered support from numerous organizations, including the Sundance Institute. She also directs commercials and music videos, with some reaching over one million views. She has been profiled in The New York Times, IndieWIRE, NPR and Bitch Magazine as a maker of both fiction and documentary films.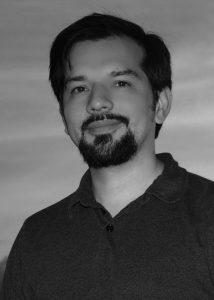 Miguel Nuñez (writer/director, Hombrecito)
Born in Mexicali, Mexico, Miguel Nuñez is an alumnus of Werner Herzog's Rogue Film School and of Cal State University at Northridge, where he received a B.A. in Film Production. He worked as an assistant director/video producer for the 24th Street Theatre in Los Angeles. In 2011 he was awarded LA Weekly's "Production of the Year" award for the play "La Razon Blindada (The Armored Reason)." From 2012-2013, he participated at the Film Independent's Project Involve. In 2013, his first feature, Levantamuertos, premiered at the Guadalajara International Film Festival, the Chicago Latino Film Festival and the Raindance Film Festival, among others, and was nominated for Best Adapted Screenplay at the Mexican Academy Awards. His production company, Osuna Film, is working to create films along the U.S./Mexico border.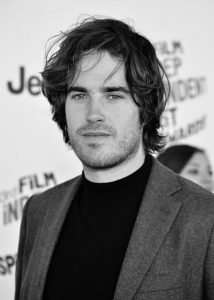 Joshua James Richards (writer/director, Juveniles)
Joshua James Richards is a two-time Film Independent Spirit Award nominee, whose cinematography credits include Cannes Directors' Fortnight Winner The Rider and Songs My Brothers Taught Me, for which he also won Best Debut Cinematography at the Camerimage Festival. Richards was nominated for a Critics Circle Award for best technical achievement for his second feature, the BAFTA-nominated God's Own Country. Richards received his B.A. at Bournemouth University Film and Television School for Film and creative writing before receiving his MFA at NYU's Tisch School of the Arts, where he studied directing. Richards has shot a wide range of commercials and music videos, collaborating with directors around the world. His work has screened at festivals worldwide including Cannes, Sundance, Toronto, Telluride, Berlin, New Directors New Films, Telluride and exhibitions at the Whitney Museum of American Art and MOMA PS1 in NYC.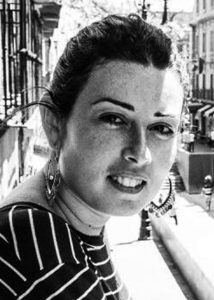 Ayten Amin (writer/director, SOAD)
Ayten Amin was born in Alexandria, Egypt. She studied Film Criticism at the Cinema Writers and Critics Association 2001 and cinema at The American University in Cairo (2004-2006). She directed her first short, Her Ma, as her final project in December 2006. The film was screened in many international festivals, including Clermont Ferrand in France, BeFilm in New York and Arcipelago in Rome, garnering several national prizes. In 2009, she made a short fiction film titled Spring 89, which was produced by The Egyptian Film Center. The film won several awards in Egypt and was screened at international film festivals. In 2010 Amin won the Cairo Film Connection prize for best project for 69 Messaha Square (aka Villa 69) which also won the Hubert Bals Fund award in Durban Film Mart in South Africa. Her film Tahrir was officially selected for the out of competition section at the 2011 Venice International Film and won the CICT-IFTC award. It was an official selection at the 2011 Toronto International Film Festival and was nominated for best documentary at the 2012 Cinema For Peace Awards in Berlin.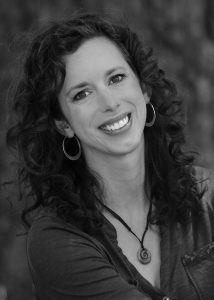 Margaret Hedderman (writer, The Code of the West)
After earning her BFA in Television Production from Loyola Marymount University, Margaret Hedderman moved back to the mountains of rural New Mexico to finish The Code of the West, a script she began at LMU. After dozens of drafts, Margaret set it aside to work as a freelance writer and to find adventure at home and abroad. In 2014, Hedderman and her 67-year-old dad hiked New Zealand's 1,800-mile Te Araroa Trail, a five-month journey that tested the boundaries of an uneasy father-daughter relationship. During the hike she produced a widely viewed new media project with weekly articles, a 16-part video series, and newsletter. In 2017, Hedderman earned a Masters in Biography and Creative Non-Fiction from the University of East Anglia in England. There, she figured out what was wrong with The Code of the West. After returning to Colorado, she whipped up a very quick (and rough) draft to submit to Film Independent. An avid outdoorswoman, Hedderman lives in a mountain town where she spends her time hiking, backcountry snowboarding, trail running and climbing.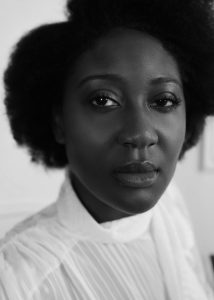 Ellie Foumbi (writer, director, Zenith)
Ellie Foumbi is an actor, writer and director born in Cameroon, West Africa. Her award-winning short film Zenith was a semifinalist of the 44th Student Academy Awards. It won several prizes, including the IFP Audience Award, Best Student Director at the Black Star International Film Festival and the Grand Jury Prize for Best Short Screenplay at the Rhode Island International Film Festival. Her films have been selected to screen at several international film festivals, including BOGO Shorts and Champs-Elysées Film Festival, among others. One of her feature film projects, Close, was selected for the IFP No Borders Project Forum. Her producing credits include the Student BAFTA Award Winner and Gold Student Academy Award-Winning short film, Nocturne in Black. She's the recipient of the Jesse Thompkins III Award in Screenwriting and an IFP Marcie Bloom Fellow. She holds an MFA from Columbia University's School of the Arts in directing.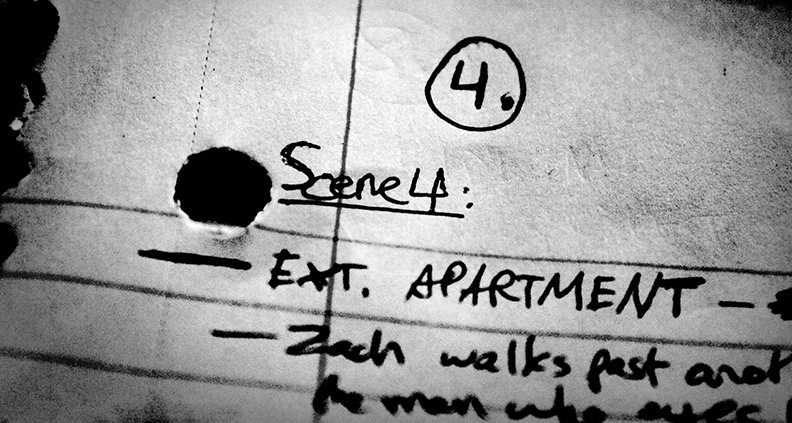 But! Before we type FADE OUT, THE END at the bottom of this blog and save it as a .PDF file to send to 5-10 of our most trusted readers, there's yet one more late-breaking plot development: for the seventh year, Film Independent will present the Loyola Marymount University School of Film and Television Screenwriting Fellowship. This year's Fellowship is being awarded to Margaret Hedderman, who will receive a $10,000 grant to support her script, The Code of the West, through Film Independent's Screenwriting Lab.
The Film Independent Screenwriting Lab is supported by Artist Development Lead Funder Time Warner Foundation. Sponsors include Loyola Marymount University School of Film and Television, the National Endowment for the Arts and the Writer's Guild of America, West.
---
To learn more about the Screenwriting Lab and additional Film Independent Artist Development programs and grants, click here.
Film Independent Artist Development promotes unique independent voices by helping filmmakers create and advance new work. To learn how to become a Member of Film Independent, just click here.