Sharon Powers on Supporting the Arts, Film Independent and Her New Horror-Hybrid Feature
When asked why, exactly, it is she supports Film Independent at the Arts Circle level, writer and producer Sharon Powers simply describes herself as "an arts person." Someone who recognizes how important the consumption—and creation—of art is in building a balanced, functional life. The author of numerous screenplays, pilot scripts and children's books who divides her time between Hawaii and California, Powers first became of aware of Film Independent via the Spirit Awards. But it wasn't long before she became an involved member of the community.
The founder of one of the US's first female-owned surf shops, Powers is currently combining her two passions in One More—a hybrid horror/surf movie feature about a group of coastal vampires who love to hang ten nearly as much as they love sucking blood. Currently in development, the project will be Powers' first as producer. "It's really what Film Independent is all about," she says.
And if you've ever thought about supporting Film Independent—at any level—be aware: time is running out to make a year-end tax-deductible donation for the calendar year 2018. So please, consider supporting all that we do to serve filmmakers and film lovers all year-round. For more information, click here.
We recently spoke to Powers about her career as a writer, the importance of supporting the arts (and Film Independent specifically) and learned more about what makes her One More such a unique project. Here's the conversation:
SHARON POWERS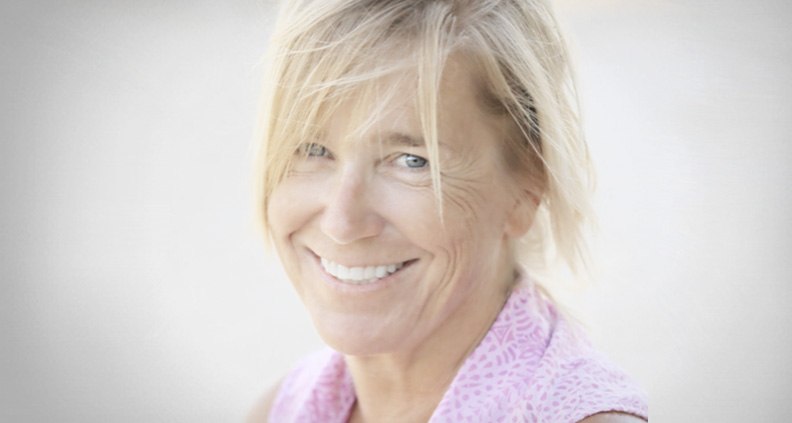 I wanted to start by talking about your career as a writer in general. You've written children's books and pilots, and now you're working on a horror movie.
Powers: Well, I've been writing for a long time. I'm an accountant by trade, but I've always loved movies and decided one day I was going to write a screenplay. Off that first screenplay, I got an agent and I just kept putting my writing out there. I've been optioned and I've been a writer for hire. I've always, in the back of my mind, been thinking that I wanted to produce something that I wrote. I decided One More was the one I wanted to push forward myself.
Along this journey, when did you first become aware of Film Independent?
Powers: It was about four years ago. I'm reading the trades, seeing things about the Spirit Awards. And once I started to research that and looking at Film Independent, it seemed to me a very different type of program and opportunity for filmmakers and writers and directors and actors to connect. It seems more accessible for someone starting out to get involved.
Beyond being a member of the community, why have you decided to support the organization to the degree that you have?
Powers: I'm an individual, not a company. I can only do so much myself. But sometimes something comes along and it just looks good, so I want to support it. I'm definitely an arts-type person. I like to see something like Film Independent that kind of supports me, in a way, because I'm a 50+ woman. I just look at the faces when I go to these events, and it's very cool. I do travel around a lot. Sometimes I can't go to things, so I'm really into being able to access information online and talk to people online and go to meetings online. I'm just very interested in what Film Independent is doing with their online education, which is something I know they're working on. So that's something I got a little more involved with this year.
We're expanding those options even more next year, trying to flesh that part of the experience out for people.
Powers: I'm very excited about that. You know, I had never written a horror story before. So when I finished my first draft, I'm like, gee, I don't know if this is right, technically. I think there are so many places in the world where traditional classrooms aren't available. When you can just get online, I think it's an amazing opportunity for people in the middle of nowhere to educate themselves.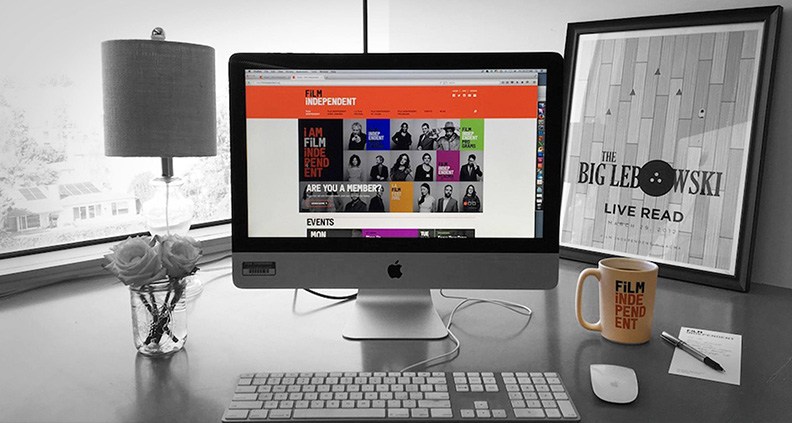 Even though we're based in Los Angeles, we're growing nationally and internationally. That's been a priority, because we can see how things are being decentralized through technology and these sorts of virtual communities. 
Powers: It's definitely the future, it really is.
Why do you think it's important for people to support the arts and organizations like Film Independent that are trying to grow the arts? 
Powers: We can say the arts, but we can also say entertainment. Which, I think, is the largest industry in the world. It's such a creative, positive venue. It's positive to support such a thing that mentally challenges people and makes them feel good.
Film is such a populist medium. It really has the ability to lure people in with the promise of pleasure and make them experience something or think about something they wouldn't have thought about otherwise.
Powers: They can get lost in a positive way, like it entertains them and takes them out of their daily existence, which maybe isn't that fun at the moment. Maybe they don't have the best job in the world, and maybe they look forward to playing their favorite music or watching a good TV show or thinking about someone else in the world, which is what the arts can do. It gives people both creating, and experiencing, the art that pleasure.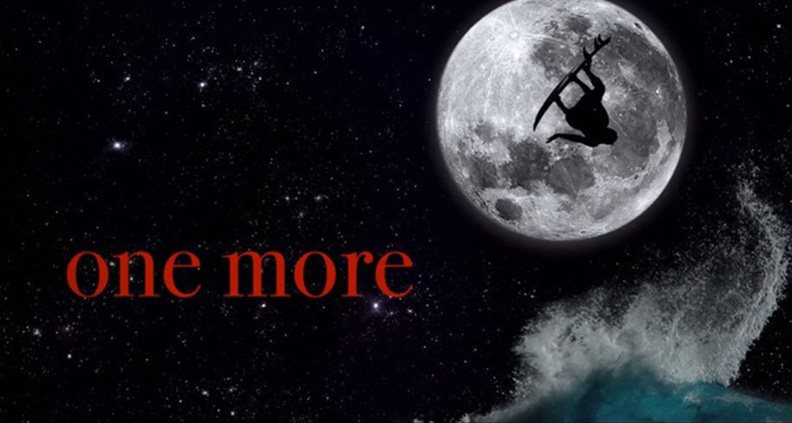 Tell us a little bit about One More, the new project you're working on.
Powers: One More blends two popular subgenres: the horror vampire movie and the surfing movie. It also has a female-dominant and diverse cast. That's sort of fresh for a surf movie. So the story is surfers and vampires, and it's pretty awesome. I've gotten a lot of great feedback on it. I'm a writer and producer who surfs, and I've attached a director—Max Gold—who also surfs. It's our passion project, and it makes for a unique movie. So for me it's actually what Film Independent is all about.
Wow, that sounds great. Are you planning to shoot it in Hawaii?
Powers: You know, I have it budgeted for California. But I am toying with the idea of Hawaii, because we do have a full film industry here, especially here on Oahu. We'll see how it moves forward. I mean, there are plenty of waves and surfers in both places. And vampires, well, that's what actors are for.
---
To learn more about Sharon Powers, please visit her website at MySeaBuddies.com. Learn how to become a Member of Film Independent by visiting our website.
Be sure to follow us on Twitter, Facebook and Instagram and don't forget to subscribe to Film Independent's YouTube channel.