Sloan Salon Recap: Women Who Go to Space and the Filmmakers Who Love Them
Space has always been the great unknown. But for the five participants of Film Independent's August 3 Sloan Salon panel entitled "Women in Space," this great unknown has also been an all-consuming passion bordering on obsession. How does one get sucked into such an expansive field of knowledge? A wormhole, if you will? Keep reading to find out.
In our inaugural Sloan Salon, scientists Dr. Swati Mohan (Mars 2020 Guidance, Navigation & Control Operations Lead at NASA's JPL) and Tracy Drain (Lead Flight Systems Engineer, Europa Clipper mission at NASA's JPL)—two women on the front line of cutting-edge aerospace technologies—addressed the importance of their work as well as how their gender and race factors into their continued success beyond societal expectations.
For over a decade, Film Independent and the Alfred P. Sloan Foundation have worked together to encourage—and incentivize!—filmmakers to create more realistic and accurate stories about science and technology that challenge existing stereotypes about scientists and engineers in the popular imagination.
The panel, then, also featured Sloan-supported filmmakers Rahul Chittella and Guneet Monga (who are currently working on Kalpana, an upcoming biopic about Indian-American astronaut Kalpana Chawla) and screenwriter Katherine Ruppe, whose current project Liftoff tells the true-life story of NASA's first class of female astronauts.
With Mohan and Drain on hand to provide the necessary context and insight, the filmmakers shared what drives them to make female-focused stories about the last frontier. Veteran TV writer and producer Wendy Calhoun (Station 19, Empire, Nashville) moderated the conversation.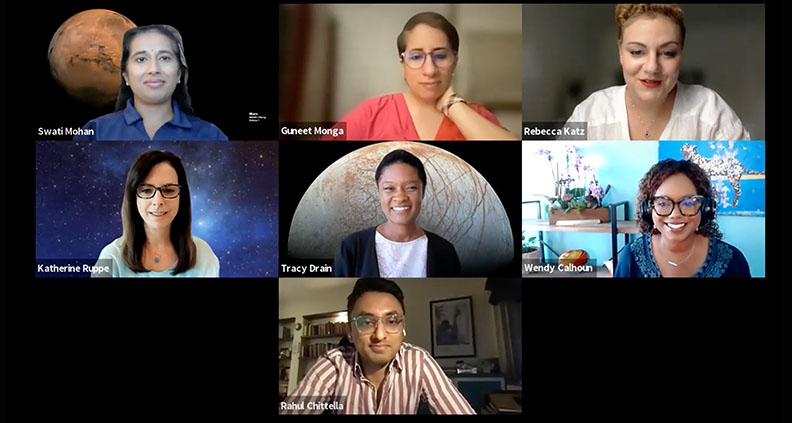 Drain and Mohan are both system engineers at NASA's Jet Propulsion Laboratory (JPL). What does this mean? Well, outside of just their awesome brains, it means they have a genuine curiosity about the great beyond and the technical facility to explain it to non-scientists (such as ourselves). But being women—and women of color, no less—they've still faced no small amount of challenges.
Mohan spoke about the effort it took to make herself heard, while Drain talked about her intersectional identity and how she uses it—daily—to navigate JPL's workplace politics. When challenging situations arise, Drain asks herself: "Is it because I'm young, I'm Black, or because I'm a woman?" But she doesn't let these frustrations deter her from the work she's so committed to.
On a similar note, Chittella and Monga shared the importance of Kalpana Chawla's involvement in the history of space exploration. "Here was a girl [Chawla] who protested and fought the family and society and traveled across oceans, determined—and actually obsessed—to get into NASA so that she could go to space," said Chittella, explaining why he attached himself to the project. He cited a simple quote from Kalpana: " Space is the only place you could see an earth with no borders."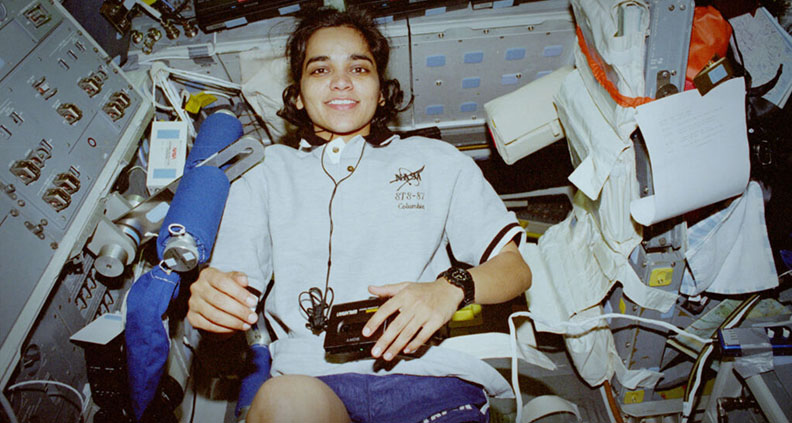 With Kalpana, Monga hopes to inspire little girls around the world to dream, saying: "We are smitten by her life. We are smitten by the world of space. And as storytellers. It's an honor. It's a pleasure to be able to protect the story—to protect it, to nurture it and to be able to tell it to the whole world."
Ruppe added that she lets her daughter fuel her creative journey. She herself comes from a family of five women—one of the reasons, she said, she creates these worlds. Ruppe is often dismayed to find a lack of young girls in science reflected on screen. She not only wants her daughter to feel seen, but to uplift the women who inspired her.
Following the moderated conversation, Calhoun opened the floor to questions. One very enticing question was about exoplanets. Which, if you don't know, are planets that orbit the stars outside of our current solar system. Drain quickly and enthusiastically answered: "There are literally billions—with a 'B'—of planets out there. The sky is dripping with planets in any direction you look. If you haven't learned about the Kepler Mission and its findings please, do yourself a favor and go look."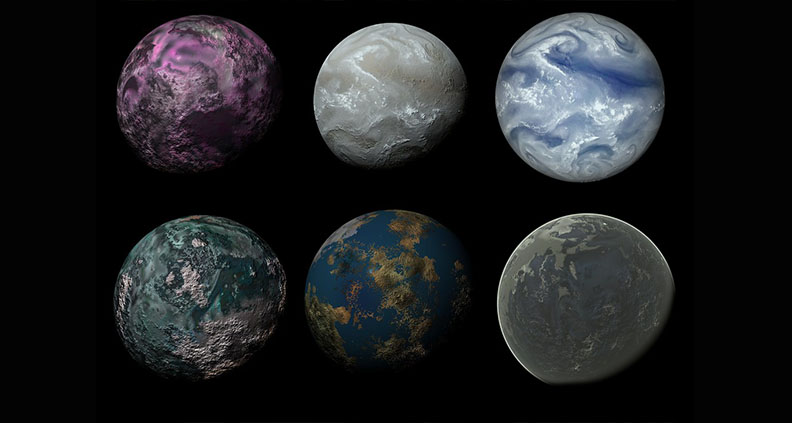 Rupee was asked what her next film was and if it was space-related. She explained that while her next film isn't space-related, it will still be viewed through the same lens of female representation and empowerment.
When asked how high school students should prepare themselves for a career in space, Mohan said, "Explore. The field of space is huge. There are so many ways that you can contribute. Figure it out. There usually is a way to feed that passion into something that supports the space industry. When you can do that you are taking that intrinsic part of you that is so motivated and excited and bringing it to the thing you wanna do and forging your own path rather than follow someone else's path. There are a million different ways to get to the same endpoint and it is best to do it by being true to yourself."
"Can I say 'forever'?" this was Chittella 's initial response when asked how long has it taken to go from their Kalpana concept to finished screenplay. Later, on a more optimistic note, he explained it is Kalpana's memory that makes him want to see this project through to the end.
Monga then added: "When you're doing something the first time, the challenges that come with it, all we can do is show up every day and give it our best."
Spoken like a true explorer.
More information about the Alfred P. Sloan Foundation Grants is available here. Also, today (August 10) is the last day to take advantage of our extended Film Independent Member application deadline.
Film Independent promotes unique independent voices, providing a wide variety of resources to help filmmakers create and advance new work. To support our efforts with a donation, please click here and become a Member of Film Independent here.
Follow Film Independent…