'Socrates' Filmmaker Alexandre Moratto on the Making of His Award-Winning Debut
If you caught last week's "August 2019" edition of Don't-Miss Indies, you may have noticed that Socrates—Alexandre Moratto's upcoming feature debut, shot on location in Brazil with the assistance of students at São Paulo's innovative Querô Institute—practically ran the table on our special distinction categories, raking up badges for his first film, microbudget, LGBTQ+/POC representation, LA Film Festival alumnus honors and (last, but certainly not least) as a three-time 2019 Film Independent Spirit Award nominee—including one win.
In other words, Socrates embodies everything we value around here; that sense of "diversity, inclusion and uniqueness of vision" we're always talking about. A compact, intimate coming-of-age tale with elements of social drama, the film follows the titular Socrates (Spirit Awards Best Male Lead nominee Christian Malheiros)—an orphaned young man from urban São Paulo—on a journey of person and sexual self-discovery following his mother's death. The result is a deeply compelling, authentically personal story that deserves to be seen.
After premiering at last year's LA Film Festival, the film earned Moratto—a Film Independent Directing Lab Fellow and Fast Track participant, to boot—the Someone to Watch Award at the 2019 Spirit Awards Grant Awards brunch. We recently spoke to Moratto—calling in from Brazil—about the film's unique production journey and much, much more. Here's the conversation:
ALEXANDRE MORATTO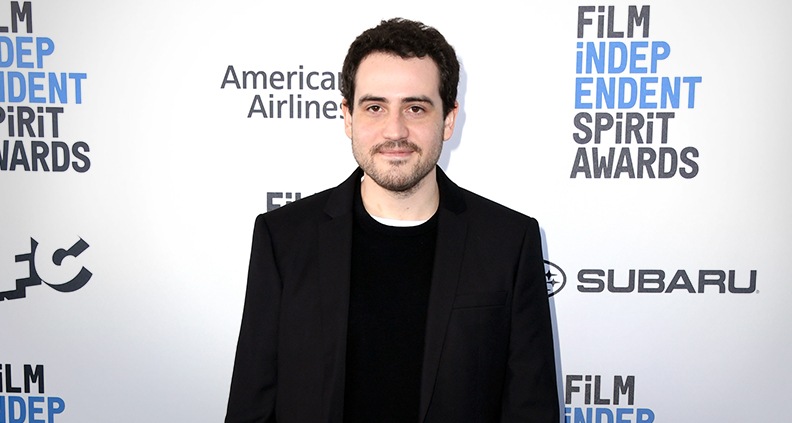 Can you take us through everything that happened to inspire Socrates, up to the start of production?
Moratto: The project started in late 2015, early 2016. My mom passed away in 2014 and it was really a really difficult experience for me. We were in the US but her whole family is from Brazil—so I was cut off from them. After she passed away, I felt myself in this vacuum of not knowing what I was going to do; I was 25 at the time, so it was just very isolating. I knew I wanted to figure out the next big step in my life, but I didn't know what that would be. So I came to Brazil in late 2015 just to spend some time with family. I was thinking and feeling out the country, and my own life. And while I was here I reconnected with the Querô Institute. I knew them, because when I was in film school—I believe I was 19—I volunteered at the institute during my summer vacation.
How did you know Ramin Bahrani, who has a producer credit here?
Moratto: Ramin Bahrani has been my mentor since I met him my first year of college. I was his assistant when I was still a film student. He encouraged me to get out into the world and to meet people who are different from me, to have experiences so that I could have more to talk about as a person and a filmmaker. So I was following that advice when I started volunteering [at Querô Institute].
And how did reconnecting with the institute lead to Socrates?
Moratto: I reconnected with my friends [there] and remembered that we had this dream: "Let's get together one day, we'll make a film together." But we suddenly started thinking about that as a real possibility. So I just started spending more time in the communities that the film represents, asking questions, talking to people, observing a lot. Very quickly, the idea came to me. I had so much inside me I needed to get out. I wrote the first draft in a week. I've never written anything that fast, I put it all out there on the page. I presented it to the institute in January or February of 2016. I told them I'd really love to make this film together, and if we made it, that I really wanted to do it the way we worked when I was a volunteer.
And what way was that, exactly?
Moratto: The institute works with young people from local, low-income communities. It's very competitive; a lot of people want to do it. It's a two-year program, and only half of them [the students] move on to the second year. They give educational opportunities, teaching citizenship and life skills, all through film sets. So the collaborative environment of [the institute] helps you learn and grow and become a better person. I told them if we were going to make this film as a feature, I would want to do it in a workshop setting for everyone to learn and participate. They loved the idea and said "yes." It was going to be their 10-year anniversary, so they said they wanted to do something special.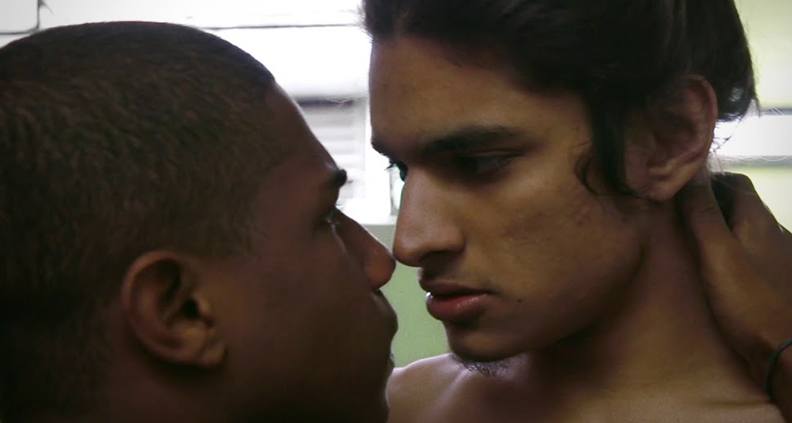 How did the actual shoot go?
Moratto: I'll actually start with prep, because it was very interesting. The students from the institute would go out and look for locations and take pictures. I'd give them thoughts and advice on how to do that, and then they'd take the pictures and come back and show me. I'd pick the ones that were the most interesting, then I would go out with them and they would show me. The DP would take a look and weigh in how we would shoot there. In casting we did a similar thing. We divided into groups. The group in charge of casting would go out to all the public schools—I'd go with them. We interviewed everybody. We'd go to all the theater groups, too. We'd film an interview to see if the person had charisma, to see if they can listen and what their life story is, too. We would sort of select the next group, and they'd come back and do a second level of auditions.
What drew you to your eventual lead, Christian Malheiros?
Moratto: We auditioned over 1,000 people for the role of Socrates. What really drew us to Christian is that he's very expressive. He has a great face, is very charismatic and takes direction very well. He's been in theater since he was 10-years-old. He was a student at the best theater school in the region, so he has the training. I remember, our final audition, he was acting for theater. I told him the camera is going to magnify everything by 30: "You have to think smaller." And he got that; I kept saying "less, less, less," to the point where it started to work just from his eyes. That's when I decided "yes, him!"
Did the students you worked with have suggestions or ideas they brought to you that ended up in the final film?
Moratto: It was very collaborative. We did various roundtable readings of the script at different stages to discuss it. And I wanted to hear their input and thoughts. It actually got to the point where Thayná Mantesso—she graduated from the program a year prior, so she was 18—was brought onboard to be my assistant on the film. Slowly and naturally, I came to her for advice. At first it was the dialogue. I said, "I don't like the way this is written, this isn't coming across as genuine—how would you say it?" She started contributing so much that it got to the point where I'd ask her, "What do you think about this scene?" And she'd tell me her thoughts. That's why she's credited as co-writer on the film, because it was such a great collaborative experience.
Can we talk a little bit about your experience at Film Independent?
Moratto: I was in the Directing Lab in 2013, with another script. I was 23 at the time. Then I was in Fast Track in 2014. I was so young, but Film Independent really embraced me, really helped guide and mentor me early on. And then I had to take a hiatus in my career for reasons mentioned earlier regarding my mother. When I came back, I thought the LA Film Festival would be a dream come true for this. So we applied and were so thrilled to get in—that was our world premiere. Then, after the Festival, the film really took off. We started getting into many film festivals internationally. Of course, all of that peaked with the Spirit Awards nominations and the win for the Someone to Watch Award. And Christian in his first film—competing with Joaquin Phoenix and Ethan Hawke, Daveed Diggs, John Cho—it was amazing for all of us.
That's so cool. What are you working on now?
Moratto: I'm working with Thayná Mantesso as my cowriter again for the next project. It's called Seven Slaves, about modern-day slavery and human trafficking in Brazil. We'll be developing that project together and will have more news soon.
Socrates will be in select theaters beginning this Friday, August 9. To learn more about the movie, please visit the film's website. Check out Film Independent's myriad grants, awards and artist development programs here.
Get More Involved…