The Doc Life: To Find Funding, Connect with Your Doc Community
Each month in The Doc Life, Film Independent blogger Anthony Ferranti dives deep into the how's and why's of nonfiction filmmaking, featuring advice and hard-won insight from top veteran and emerging documentarians. Enjoy!
***
Following last month's interview with Kifaru director David Hambridge, two ideas stuck in my brain: 1) the odd dichotomy in documentary filmmaking between having an intense personal connection juxtaposed with too-common feelings of isolation, and 2) that the reality of financing a documentary is a both puzzle and an ongoing process—one which will inevitably continue throughout the life of a film.
With these two thoughts in mind, I wanted to explore the world of grant funding as an avenue of support for filmmakers to realize their vision as storytellers. (For a partial list of current and upcoming grant opportunities, please consult our 2018-19 Fundraising Calendar, and keep an eye out for the 2019-20 edition—coming soon!)
To learn more, I spoke to José Rodriguez, Director of Documentary Programs at the Tribeca Film Institute. We discussed his take on the current grant funding landscape and his thoughts and advice for documentary filmmakers currently looking for support.
JOSÉ RODRIGUEZ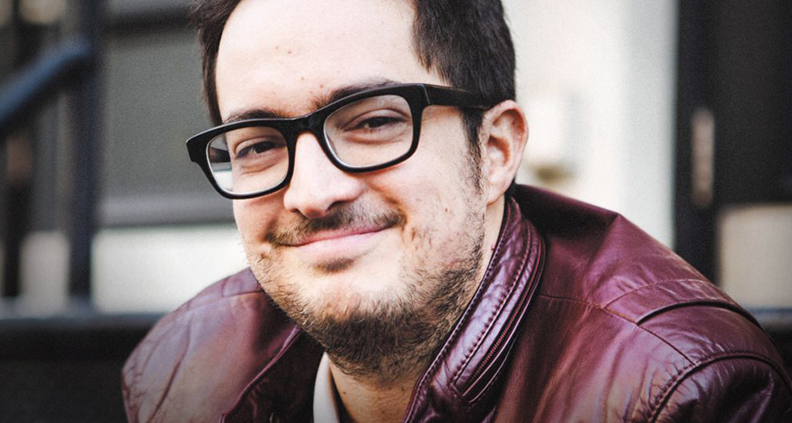 With increasing attention on the documentary film market, is it becoming easier for filmmakers to secure financial support and grant funding?
Rodriguez: The landscape in terms of funding, support and distribution keeps shifting. I wouldn't say it's [easier] for filmmakers to get funding and support than before. I would say some new outlets are there—like Netflix and Hulu. There are these main players that are really seeking out docs; they're really prolific and active in the market. But I wouldn't say it's any easier for storytellers to get their film funded. It also depends where you live. Seek out arts organizations, non-profits, clubs, community sessions where like-minded people are gathering together and sharing resources.
Where are some good places to start to get information?
Rodriguez: There are places here in Brooklyn: Bric and Union Docs. There's IDA on the West Coast, which provides many resources. Put yourself out there to obtain as much knowledge and exposure as possible. Documentary professionals are very accessible. Reaching out to the "gatekeepers"—the people providing that type of support—is an excellent way to begin. As you put yourself out there to the people providing resources, it can start an ongoing discourse and dialogue.
Do you have any advice for filmmakers without grant-writing experience?
Rodriguez: What I mostly encounter is, usually the producer or creative producer on a project is the de facto grant writer. But if a filmmaker is working alone and focusing on making their film they might need somebody to help present the project to the different kinds of funding outlets. It doesn't hurt to bring a friend on board who's an amazing writer, even if it's just to read what your grant application and give feedback. I'd encourage filmmakers to collaborate with other people in the doc community.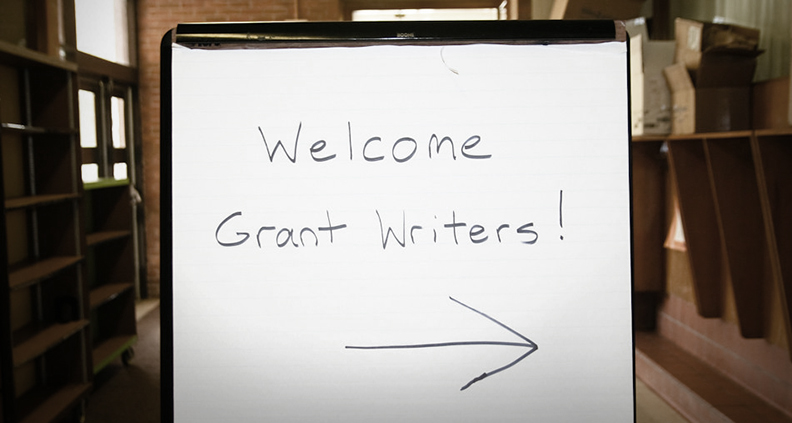 Any tips for finding that perfect match, in terms of a funder?
Rodriguez: I encourage filmmakers to research where they're applying and [to look at] a funder's body of work. See if a funder's work reflects your project, and be realistic about what your sensibilities are when you apply. If you don't really understand what a funder does, that's fine. But the more you know, the better. Because it's getting more and more competitive for filmmakers applying for grant funding.
Can you talk about what grant funders typically expect from a filmmaker after being awarded funding?
Rodriguez: At TFI, we implement is a set of deliverables and benchmarks. Every four or five months, we ask for a status report—a general summary financial report telling us how the money was used. We ask for acknowledgement and recognition of our support in the end credits. The amount is given in full unless it's a bigger grant, then we divide it up. The first half is given when the filmmaker signs the agreement, then the remaining amount pending the delivery of a cut of the film. Ideally, the filmmaker presents a rough cut or rough assembly and we give notes. There's no obligation to incorporate the notes, we're just advising them as funders. We want them to seriously consider them, but there's no obligation to shift their film. Once the film is released, we want to be involved in promoting the film on social media, be at screenings, participate on panels; [we want to] just be an all-around cheerleader for the film.
To be considered, does it help to present a social media or festival strategy to potential funders?
Rodriguez: In my opinion, it's a pretty low priority. As funders, we're hooked by the perspective of a compelling story, the execution and the sensibility of a filmmaker. Some filmmakers delineate festivals where they want to premiere their film, often the usual suspects: Sundance, Tribeca, SXSW, Hot Docs—our international applicants tend to say Berlin and Rotterdam. We tend to have [our own strategy] and as long as the project is compelling, we can huddle with the filmmaker and strategize together.
As the Director of Programs at Tribeca Film Institute José Rodriguez oversees several TFI documentary funds and workshops, including a film industry market held during the Tribeca Film Festival. TFI is a non-profit organization separate from Tribeca Enterprises and the Tribeca Film Festival. For more information about grants and programs go to tfiny.org or follow them on Twitter: @TribecaFilmIns.
Check out Film Independent's own Grants & Awards and Fiscal Sponsorship programs by following the links. Never heard of Fiscal Sponsorship? Learn more here:
More from Film Independent…