'The People vs. O.J. Simpson' Examines American Ideas of Race and Gender at the LA Film Festival
As part of a special event of the 2016 LA Film Festival, Episode Six of the FX drama The People v. O.J. Simpson: An American Crime Story played to a packed house at LACMA's Bing Theater on Tuesday night, June 7. The episode follows Marcia Clark—the head prosecutor in O.J. Simpson's 1995 murder trial—and is appropriately titled "Marcia, Marcia, Marcia."
Viewers were riveted as the episode opened with Sarah Paulson as Clark, negotiating the legalities of a messy divorce before rushing to the murder trial she was prosecuting (and for which she was extremely late). About half the episode takes place in a courtroom. The rest follows Clark's family life, case preparation and the media pressure about her looks.
When the show ended, the audience was graced with appearances from the show creators, Larry Karaszewski and Scott Alexander, as well as eight other guests, including Paulson herself. This is what was discussed:
---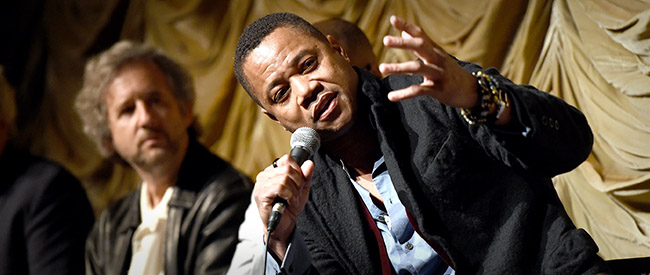 Race and Gender in America
"Marcia, Marcia, Marica" director Ryan Murphy started the ball rolling with an overview of the show itself, and the observation that the subject matter was both funny and horrible, a delicate balance that required a great script, as written by Jeffrey Toobin (Pete Rose on Trial, Reporter).
Executive producer Nina Jacobsen added, "The power of this material is it's an origin story of sorts for media as we now know it: 24-hour, reality TV, that kind of insatiable appetite people have to convert tragedy into entertainment."
She added, "On the other hand, it's this ongoing story. It's about our relationship to race and gender and the enormous disparity that exists in how we perceive and experience the justice system. Or the lack."
In reference to another episode, actor Courtney B. Vance (critically acclaimed for his performance as Simpson's lead defense attorney, Johnny Cochran) spoke about the difficulty of playing a scene in which Cochran is pulled over by police with his daughters in the car. "It was painful. But I'm so glad it was in there. It set a tone for where Johnny is, where he comes from," he said.
That motive to uncover racial prejudice in the justice system is clearly portrayed in the show. People also showcased the media bias toward Marcia Clark based on her appearance.
"If you just open your eyes and follow any woman, not just then, but today. I'm sorry to say that we haven't changed that much," Jacobsen said. "Follow any woman through her day and focus on her experiences from the grocery counter to her boss, you're going to see this."
---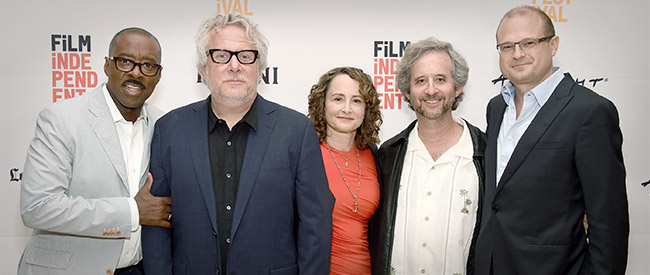 Re-Evaluating Marcia Clark
Co-creator Larry Karaszewski pointed out the importance of showing things in the series that you didn't see in the original press coverage. "During the trial, everyone thought they knew Marcia. It was easy to make fun of [Clark]," he said.
Karaszewski's collaborator Scott Alexander agreed: "Laying out 10 hours of story, Marcia was the only character we thought needed her own episode. It was taken for granted at the time that people could treat her like a punching bag. We decided she'd earned her right to be re-evaluated."
Sarah Paulson recalls receiving a phone call from Murphy and simply being told she would portray Clark in the show. Paulson was immediately certain everyone in town would be trying to get the role. "She's a complicated, three-dimensional woman. There aren't too many of those roles," she said.
Murphy was moved by Clark and wanted to showcase what she went through as a working mother under intense media scrutiny.
"I actually had dinner with Marcia," Murphy recalled, during which time he told her about the episode. "I asked if she wanted to watch it and tears came into her eyes. She said, 'I can't go through it again.' And I knew I needed to take a lot of care with this episode."
Paulson also felt very protective. Referring to a scene in which Clark arrives at court after caving to media pressure in the form of a new haircut, Paulson vividly remembered the humiliation she felt.
"Ryan's direction was, 'Don't expect anything bad to happen. You think you look good.' And I thought, oh, okay." Accordingly, Paulson played the scene as if she felt like a million bucks. "It was like a hit to the gut when [Kenneth Choi as] Judge Ito said his line, 'Welcome back, Ms. Clark…I think.' I myself felt exposed and exposed as Marcia. I didn't know where I ended and she began. I felt that moment."
---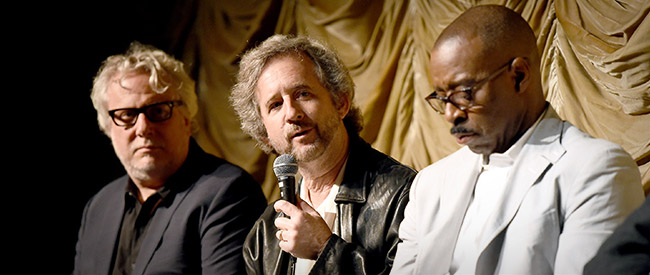 An Ongoing Discussion
Executive producer Brad Simpson shared his wife's comments after viewing the episode, "I haven't seen something that represents what it feels like to be a working mother." And that made him proud.
Similarly, Franklin Leonard had commented to him that he had never seen a show that expressed what he felt like as a black TV executive surrounded by white men.
As for Cuba Gooding, Jr., who portrayed O.J. Simpson, the toughest thing about the series was saying "yes" to the role. "What attracts us to a role is also what makes us schizophrenic," describing the sheer intensity and difficulty of the character. "I can say the back of the Bronco was brutal because it was. It was exhausting. But then, so is great sex!"
Funny enough, this conversation on race and gender was not an initial priority for Simpson and Jacobsen, who said, "We just really loved the book!" The series is based on Toobin's The Run of His Life: The People versus O.J. Simpson.
Ryan considered it a timely series. "As we were shooting the show, things were beginning to happen in the culture. When it aired, people were ready to talk about those things."
Jacobsen agreed. "We were shooting this at a time when the conversation was ready to be had," highlighting the idea of an American crime. "As a country we are the guilty party. We held onto that idea of never letting ourselves off the hook because we are still guilty as charged."
---
The 2016 LA Film Festival took place at the ArcLight Cinemas in Culver City from June 1-9. Read more about all of the Festival here. To learn how to become a Member of Film Independent, click here.