These Are Your 2017 Project Involve Fellows
How do good films get made? The answer is simple: collaboration. You hear film professors and professionals say it all the time—filmmaking is a collaborative medium. But what exactly does that mean? Well, a lot of things. It can mean pairing the right material with the right filmmaker, or the right filmmaker with a supportive, enthusiastic crew who totally "gets" their vision. It can mean creating something entirely new together, or filtering someone's deeply personal ideas through an outside perspective.
But collaboration isn't alchemy. It's a science—specifically, the science of human dynamics. It's a science Film Independent's signature diversity mentorship program Project Involve has specialized in for 24 years, giving up-and-coming filmmakers from underrepresented communities the opportunity to work together, make films and learn from top entertainment industry mentors over the course of an intense, nine-month program.
Like a camera-wielding Avengers, this year's crop of Project Involve Fellows run the gamut of personal backgrounds and film disciplines, hailing from across the world and including writers, directors, producers, editors and studio executives. Project Involve Fellows also receive passes to the Film Independent Forum, Directors Close-Up and LA Film Festival. So let's meet this year's Fellows!
---
INDUSTRY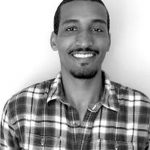 Aaron Edmonds (Creative/Development Executive)
Aaron Edmonds grew up in San Diego and attended Columbia University, where he studied political science and ethnic studies. After graduation, Edmonds worked as a deputy campaign manager and community organizer in Harlem. In 2010, Edmonds began working at HBO where he produced and edited promotional content for Boardwalk Empire, Veep, Treme, Eastbound & Down and 24/7. In 2016, Edmonds graduated from UCLA's graduate Producers Program, where he produced two commercials and four short films. While at UCLA, Edmonds interned at Film Independent and Chernin Entertainment, and was an executive trainee at Sony Pictures Entertainment. Edmonds is currently a production and development assistant at Lionsgate Entertainment.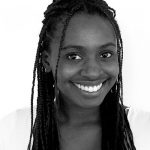 Atiya Walcott (Creative/Development Executive, Sony Executive Trainee)
Upon completion of her honors thesis film and graduation from Wesleyan University with a B.A. in Film Studies, Walcott began her professional career as an executive trainee at Columbia Pictures. During her college career, Atiya worked as a production assistant for Broad City and in marketing distribution at Tribeca Productions. While professionally she works in creative development, Walcott is also an accomplished director and cinematographer, and is currently developing her first feature, Intraracial.
---
PRODUCERS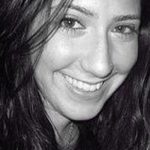 Deanna Barillari (Producer)
A graduate of NYU, Barillari co-founded the nonprofit PossEble Theatre Company, which funded numerous NYC in-school initiatives and produced off-off-Broadway plays including Leslye Headland's Cinephilia (2008). Barillari's work in television includes Mercy, Criminal Minds: Suspect Behavior, Pan Am and The 86th Academy Awards. She produced the short film "Rita Mahtoubian Is Not A Terrorist" which premiered at Tribeca. Most recently, she produced the short "HUM" by writer/director Lauren Morelli. Barillari is currently producing the feature Rita Mahtoubian, and is a 2015 Sundance Producing Fellow. Barillari has produced the critically acclaimed music videos "California" for Grimes and "Daydreaming" for Radiohead, directed by Paul Thomas Anderson.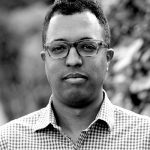 Marion G. Brooks (Producer)
Marion G. Brooks is an LA-based attorney and producer. A native of Fort Worth, TX, Brooks is a graduate of Wake Forest University and the University of Texas School of Law. While making the best of a turbulent market for lawyers, Brooks has pursued his passion for entertainment, working as a lawyer and jack-of-all-trades in diverse environments, including representing several independent movie producers. Brooks continued to grow his client base until Austin, TX-based firm, Amini & Conant, acquired his practice in 2014. Around the same time Brooks launched Sunday Funday Films with best friend Chris Hayes. Under the Sunday Funday banner, Brooks has produced branded content, short films and two features, including the thriller Headgame.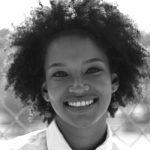 Kady Kamakaté (Producer)
Ivorian-American producer Kady Kamakaté began working in production on music videos, short films and commercials. Early in her career, Kamakaté quickly discovered that producing was her passion. Her most recent short film "They Charge For The Sun" was directed by Terence Nance through Film Independent 2015 Project Involve program and will have its world premiere at the upcoming Chicago International Film Festival. She is currently in pre-production on Leimert Park, a web series she co-created and is currently producing digital campaigns for brands including Google and YouTube for award-winning content studio Portal A.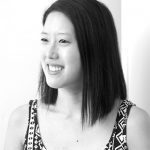 Carolyn Mao (Producer)
Carolyn Mao was previously based in New York, where she co-launched the comedy web series platform Thundershorts, featuring series from creators including Michael Showalter, Jim Gaffigan and other rising New York comedic talent. Her first feature Good Enough premiered at Boston International Film Festival, where it won the Indie Spirit Best Actress Award. Previously, she worked as a development executive working on television, film and book properties, including Emmy award-winning series Spooksville. Mao is a Film Independent Producing Fellow and recent Fast Track participant with her feature You And Me Both, by writer/director Jennifer Suhr. Mao is currently an Artist at OneFifty, Time Warner's incubator committed to investing in upcoming talent.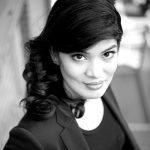 Valerie Castillo Martinez (Producer)
Valerie Castillo Martinez is a Filipino-American creative producer with a military and finance background. She has written, directed and produced short films set in the US, Philippines, Indonesia, Spain and Lebanon. She was an associate producer for "Day 39", which was a finalist for the Student Academy Awards. Her thesis film "Pria" won Jury Selects at the Columbia Film Festival, earning her the Entertainment Partners Best Producing Award and the National Board of Review and Caucus Foundation grants. Her next project, The President's Visit, received the Katharina Otto Bernstein and Doha Film Institute grants. She started her company Indieflip with a vision to make films featuring underrepresented subject matter and cross-cultural themes.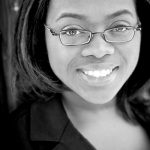 Joenique Rose (Producer)
Originally from Central Florida, Joenique C. Rose moved to Los Angeles in 2008 to attend USC, where she earned a Master of Education in Post-Secondary Administration and Student Affairs in 2010. After graduation, she worked at the USC Volunteer Center for 4 years as a supervisor while studying writing and producing. She completed several programs, including a Certificate for Writing for Television from UCLA. After writing, producing and the short "Keys", she enrolled at the AFI Conservatory as a Producing Fellow. Since "Keys", she's produced eight additional shorts in 18 months; line produced a digital series; and worked on numerous sets in a variety of capacities. She currently is a freelance producer.
---
DIRECTORS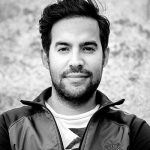 Esteban Arango (Director)
Esteban Arango is an award-winning Colombian-American director based in LA. He holds five Promax BDA Awards for his promo work. His latest short film "Blast Beat" premiered at the prestigious Clermont-Ferrand International Short Film Festival in 2016, and has picked up Best Drama and Best Actor awards for both of its leads at the Official Latino Film Festival in NYC, as well as finalist honors at the Hispanic Heritage Awards. Arango is a proud fellow of the FOX Global Directors Initiative and Hola Mexico's Tomorrow's Filmmakers Today. He is an alumnus of the NFTS Directors Series in the UK and holds a BS in Communications from Florida International University. He focuses on entertaining, visually striking, character-driven adventure dramas.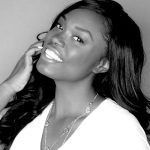 Thembi L. Banks (Director)
Thembi Banks is a Harlem, NY native and a graduate of LaGuardia High School, where she majored in drama. She received her MFA from USC's Film and TV Production program, where she wrote, directed and produced several award-winning films including "Only Light" (writer), winner of the audience and social impact awards at The One Lens Film Festival and "Doors" (director), nominated for Best Student film at the Bronze Lens Film Festival. She was featured on WeForShe's 2016 list of the Best Pilots Written by Women for the script Unique State of Mind, co-written with writing partner Rochee Jeffrey. Banks is currently a staff writer on VH1's Daytime Divas, set to debut in 2017.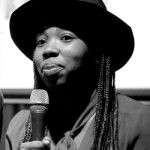 Brittany "B.Monét" Fennell (Director)
Brittany "B.Monét" Fennell is a graduate of Spelman College. She studied writing and directing at New York University and was granted the Graduate Film Department Fellowship. Her short film "Strings Attached" (associate producer) premiered at Cannes Court Metrage. Recently, Fennell shot a feature length documentary called Little Sallie Walker about Stephanie Person, the first African-American professional skateboarder. She also worked at Beyoncé's production company Parkwood Entertainment. Fennell recently completed the documentary #RiseUpOctober with Dr. Cornel West, about #BlackLivesMatter. Currently, she is developing here short film "Q.U.E.E.N." into a feature.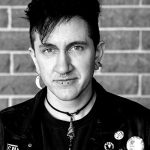 Daniel Foerste (Focus Features, Lile Elbe Fellow)
Daniel Foerste is a recent graduate of the Film Directing Program at California Institute of the Arts. He lives in Los Angeles and currently works as an associate producer at Nonetheless Productions. Foerste formerly worked as an intern at Sundance's New Frontier Story Lab and New Frontier Festival departments. His films rest in the horror and fantasy genres, often utilizing live-puppetry and animation to explore queer narratives and variations of social dynamics. His recent thesis film "Why Aren't You Watching The Children" was selected to screen at the 2015 CalArts Film Directing Showcase at REDCAT. Foerste's past films have screened at Pixilerations Festival and UFrame Festival.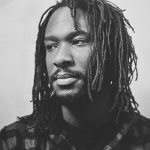 Brandon Omari Lake (Director, LAIKA Animation Fellow)
Brandon Omari Lake is an animator and filmmaker raised in a lively Anguillian household in Los Angeles. Inspired by the works of Disney, Rankin-Bass and various Caribbean folktales, in 2013 he graduated with an MFA in Animation and the Digital Arts from the University of Southern California. Since then, Lake's professional portfolio has included Robot Chicken, Bratz, Buddy Thunderstruck, Verizon and two PES-directed Honda Spots (Paper, The Power of Ridgeline). Lake has directed several short films, two of which have been accepted into festivals including KLIK Animation and the Philadelphia Film Festival. He also recently completed his first children's picture book, Baby Bear and Babooshka.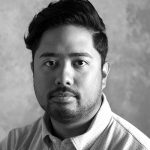 Christopher de las Alas (Director)
Christopher de las Alas was born to two Filipino immigrant parents in Fairfield, CA. Growing up in a military family he moved often, eventually attending high school on a U.S. Navy Base in Japan, where he became interested in movies and hip-hop music. His short film "For Ofelia" screened at 19 different film festivals and won the DGA Student Award for Best Asian-American Filmmaker, as well as a Special Jury Award at the Florida Film Festival, Best Writer at the NBC Universal Shorts Fest and Best Student Narrative Short at the RiverRun International Film Festival. He attended NYU TischAsia in Singapore and is in post-production for his feature length documentary Ordinaries, which follows the first woman to cross the U.S. on a high-wheel bicycle.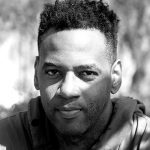 Carey Williams (Director)
Carey Williams began his filmmaking career directing music videos for hip-hop and rock acts and editing videos for artists such as Timbaland and Justin Timberlake, as well as the Paramount Pictures feature film Katy Perry Part of Me for Imagine Entertainment and Executive Producer Craig Brewer. Williams went on to direct the acclaimed short film "Cherry Waves", which in 2012 garnered Best Short film awards from HBO, NBC Shortcuts, San Diego Film Festival and ITVFest, as well as Best Narrative from Hollyshorts Film Festival. After an apprenticeship working with Emmy-winning director Greg Yaitanes on the TV show Banshee, Williams currently resides in Los Angeles and developing the feature version of Cherry Waves.
---
WRITERS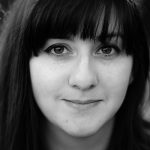 Kristen Dávila (Writer)
Kristen Dávila is a Mexican-American screenwriter who began her illustrious career writing Harry Potter fan-fiction as a child. She studied the Middle East and Creative Writing at Princeton University and went on to earn her MFA in Writing for Screen and Television from USC's School of Cinematic Arts, where she wrote for James Franco's fantasy short film anthology The Labyrinth. She won the 2015 Showtime Tony Cox Screenwriting Award at the Nantucket Film Festival for her satire screenplay Counterintelligence, and was a 2015 Fellow at The Screenwriters Colony. Dávila was recently a 2015-16 Universal Pictures Emerging Writers Fellow. She is represented by Bill Zotti, Matt Martin, and Ashley Holland at CAA.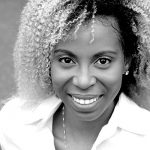 Ebony Gilbert (Writer, LMU School of Film and Television Fellow)
Ebony Gilbert grew up in Little Haiti, a community that exists in the shadows of a glamorous Miami, FL. Surrounded by drugs, poverty, and violence, her escape was writing. She's written stories and articles about minority youth including "Life's Scale is Sadly Unbalanced" for The Miami Herald and "Trayvon Martin: the Modern Day Emmett Till" for the Miami Times. She pursued her B.A. in English from the University of Florida and then her M.F.A. in Screenwriting from LMU. She has interned at Will Smith's company Overbrook, BET and DeVon Franklin's Franklin Entertainment. She co-wrote and directed complex[ion] woman, a play that explores the intricacies of Black womanhood and won the Encore Award at the 2016 Hollywood Fringe Festival.
Rochée Jeffrey (Writer, Fox HBCU Fellow)
Rochée Jeffrey is a screenwriter who hails from Jamaica. Her one-hour pilot Welcome to America was a semifinalist for the ScreenCraft Fellowship in 2014, and a finalist for ColorCreative.tv's drama cycle. Welcome to America is in development at Issa Rae Productions, with Issa Rae serving as executive producer. Jeffrey's one-hour pilot Unique State of , co-written with writing partner Thembi Banks, was featured on WeForShe's 2016 list of the Best Pilots Written by Women. She also served as a development producer for Talos Films, where she developed unscripted content for networks and studios. Jeffrey is a writer on VH1's drama series Daytime Divas. She is a graduate of Howard University.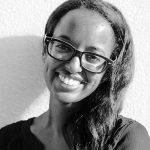 Aeden Keffelew (Writer)
A writer and filmmaker of Ethiopian descent, Aeden Keffelew has worked in education and advertising for over 10 years while pursuing a career in writing. Founder of Social Experiment Media, a media company that creates social arts that shape social policy, she has used her work to bring change in communities across the U.S. and has directed two, narrative short films, "Young Gents" (a Movie Deal Screenwriting Finalist) and "Urban Attire", as well as the educational documentary, "Black, White and Grey". Her book Harvard to Homeless led to the creation of a personal finance education initiative at Duke University, which has been featured on The Chronicle of Higher Education, USA Today, and the Christian Science Monitor.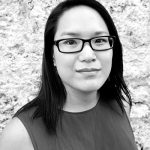 Diana Ly (Writer)
Diana Ly is a Vietnamese-American filmmaker based in Los Angeles. Born in Oklahoma where her parents settled as refugees, she grew up as an expat in the Philippines. Ly moved to Silicon Valley to study at Stanford University. After earning BS and MS degrees in Computer Science, she worked at Google for eight years. A drama and theatre student for much of her life, she attended UCLA's Professional Programs in Screenwriting and TV Writing. She has sincewritten stories about immigrants, nerds and other women who defy stereotypes.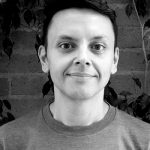 Jimmy Mosqueda (Writer)
Jimmy Mosqueda is a lifelong California resident, the son of two Mexican migrant workers, and a graduate of Stanford University. From an early age, he showed a fondness for writing, starting his first journal at the age of five, which soon developed into a passion for writing short stories, poetry and—eventually— screenplays. Today he lives in Los Angeles and writes full-time. He was recently invited to take part in the Sundance Institute's Screenwriters Intensive, where he workshopped his high school dark comedy Valedictorian. His screenplays have placed in numerous contests, including as a finalist in the Austin Film Festival, Script Pipeline and TrackingB competitions, and as a semifinalist in the Nicholl Fellowship.
---
CINEMATOGRAPHERS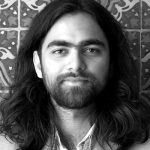 Farhad Ahmed Dehlvi (Cinematographer)
Farhad Ahmed Dehlvi was born and raised in New Delhi, India, where a school photography class introduced him to the magical world of telling stories with images. In 2012 Dehlvi moved to Los Angeles as a Fellow at the American Film Institute, and now lives and works in LA. He has served as Director of Photography on a number of shorts and features including Prism, Rene, The Wild, the Child, and the Miracle and The Last Marble; gathering critical acclaim at festivals across the globe. Dehlvi believes in the affirmative power of the narrative film form, and through his work strives to connect the personal with the universal.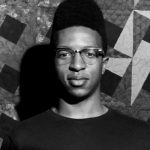 Jomo Fray (Cinematographer)
Jomo Fray is an award-winning cinematographer whose work has been featured on CNN, CBS, and in The New York Times. By utilizing a strong background in cinematography, philosophy and photography, Fray aims to create innovative and evocative visual stories. A recent recipient of the Kodak Vision Award, Fray seeks to build upon a long tradition of experiential storytelling—films that seek to have the viewer see not only the story, but feel it as well. He attended Brown University for his undergraduate education and is currently an MFA candidate at the Tisch School of the Arts.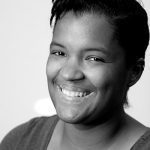 Kalilah Robinson (Cinematographer)
Born and raised in Bermuda, Kalilah Robinson attended Stanford University, where she studied Psychology and Film Studies. A growing interest in the film industry led her to a film production course in Los Angeles, where her love of the motion picture camera was born. Following university, Robinson worked as a freelance filmmaker and in the fall of 2010 founded Somers Isle Productions, an independent production company dedicated to the development of film and television projects about Bermuda's rich cultural heritage. Though versed in a multitude of positions, the camera department has always been Robinson's abiding passion. She currently continues to freelance as a Cinematographer and Producer while studying Cinematography at The American Film Institute.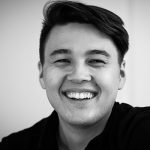 Kazmo Kida (Cinematographer)
Kazmo Kida was born in Takamatsu, Japan and raised in Boulder, Colorado. After working on a silent 16mm feature during his junior year in high school, he quickly became fascinated with the filmmaking process. Knowing he wanted to pursue a career in the film industry, he enrolled at University of North Carolina School of the Arts in Winston Salem, NC. There, he had the honor of studying cinematography under such masters as Michael Chapman, ASC and Tom Ackerman, ASC. Now based in Los Angeles, Kida has shot several shorts including "Folds", a film that he also wrote. Most recently, he wrapped on the first season of a new series for Warner Bros.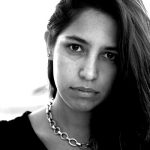 Andrea Gonzalez Mereles (Cinematographer) 
Andrea Gonzalez Mereles was born in Mexico City, where she discovered her love for storytelling at a young age. Studying film in her home country, she discovered her passion for cinematography. Her undergraduate thesis Out of Earth was the Local Winner at the Kodak Film School Cinematography Competition. Upon graduation, she worked in commercials and music videos before moving to Maine, completing a Cinematography Residency at Maine Media Workshops. In 2014 she moved to Los Angeles as a Fulbright Scholar to pursue her Master's degree in Cinematography at the American Film Institute. She is constantly looking to shoot films that explore the human condition.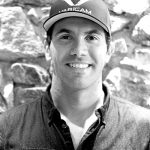 Dennis Zanatta (Cinematographer)
Dennis Zanatta was born and raised in Brazil. He holds an MFA in cinematography from AFI. He discovered his passion for cinematography during his freshman year, making it his focus and starting work as a camera operator on a travel series. After graduating he moved up to work as a cinematographer for production companies in São Paulo. He moved to the United States in 2009 after receiving a DP job offer at a company in Washington, DC. Since then, Zanatta has shot short films, commercials and television series in a variety of genres. His latest film Baba de Quiabo was shot in Rio de Janeiro with supported from Panasonic. He is currently a member of the Associação Brasileira de Cinematografia, ABC.
---
EDITORS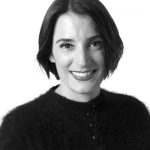 Melanie Annan (Editor)
Melanie Annan's editing credits include over 17 award-winning shorts, including "Something Fishy", which won an ASE award for Best Editing, and "Danya", which won Best Editing at HatchFest. Her television work includes the six-part Australian comedy At Home With Julia, which was nominated for an AACTA award for Best Television Comedy Series. In 2016 Annan was selected to attend the Berlinale Talents Editing Studio as part of the Berlin Film Festival. Her other work includes Despite the Gods, a feature documentary chronicling film director Jennifer Lynch as she braves the unmapped territory of Hollywood-to-Bollywood moviemaking. Annan has recently completed the narrative feature Waiting for the Miracle to Come, with Charlotte Rampling, Willie Nelson and Sophie Lowe.
Ashley Monti (Editor)
Ashley Monti is an award-winning Canadian-Italian editor based in Los Angeles. She holds a BFA in Film Production with a focus in Editing from York University, Toronto, and an MFA in film Directing from the American Film Institute. She has edited countless short films that have screened internationally at festivals. Monti has also worked as assistant editor on a series of projects with Oscar-winning editor Gabriella Cristiani (The Last Emperor). She has also worked for Verizon Go90 and Newform Digital series The Fourth Door and AT&T/ Fullscreen's Dare to Travel. Monti has collaborated with Golden Globe winning composer Richard Horowitz and vocalist, Sussan Dehyim on the show The House is Black, which was showcased at Royce Hall, UCLA.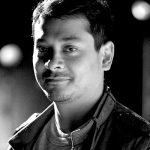 Steven Pristin (Editor)
Steven graduated from Wesleyan University with a BA in Psychology. Soon after graduating he joined HBO Sports, where he helped produce two Emmy-nominated feature length documentaries. He went on to attend The American Film Institute, where the American Cinema Editors (A.C.E.) honored him with an EDDIE nomination for his work. His thesis film This Way Up received a Student Academy Award. Upon graduating, he became a member of the Motion Pictures Editors Guild. Steven believes film can be used as a vehicle for social change. He makes a mean Trinidadian Oxtail Stew, thinks Biggie is better than Tupac and is, for better or for worse, a diehard New York Mets fan.
---
Past Project Involve mentors have included Ava DuVernay (Selma), Catherine Hardwicke (Twilight), Barry Jenkins (Moonlight), Spike Jonze (Adaptation, Being John Malkovich), Charles D. King (Fences, Mudbound), Christopher Nolan (The Dark Knight, Memento), Alexander Payne (Sideways, The Descendants), Christine Vachon (Carol, Boys Don't Cry), Forest Whitaker (Arrival, The Last King of Scotland) and Bradford Young, ASC (A Most Violent Year, Selma).
For information on all past Film Independent Fellows, please visit our online Film Independent Talent Guide.
Film Independent's Project Involve is supported by Artist Development Lead Funder Time Warner Foundation and Project Involve Shorts Lead Funder Kiehl's Since 1851. Principal Sponsors include EFILM | Company 3, HBO, The Hollywood Foreign Press Association, Los Angeles County Arts Commission, Loyola Marymount University School of Film and Television, National Endowment for the Arts and Sony Pictures Entertainment. The program is also supported by AbelCine, Amazon Studios, the City of Los Angeles Department of Cultural Affairs, Focus Features, FOX HBCU Media Alliance, LAIKA, and Participant Media.
For more information on additional Film Independent projects and programs, click here. To learn how to become a Member of Film Independent, click here.