W. Kamau Bell Scales Trump's Border Wall in 'United Shades'
On April 19, W. Kamau Bell—host of the CNN docu-series United Shades of America—stopped by Film Independent at LACMA for a free Members-only screening of the Emmy-winning show's Season Three premiere. Afterwards, he joined program curator Elvis Mitchell for an in-depth conversation about breaking down the barriers of race and nationality—which of course included a discussion of President Trump's proposed "Great Wall" along the US/Mexico border.
In the episode (airing this Sunday, April 28) Bell travels to the US/Mexico border in Arizona to speak with border patrol officers, activists, engineers, migrants and members of the indigenous Tohono O'odham tribe about all things wall and border-related. Armed with a quick wit, humor and charm, Bell skillfully carries the conversation of race and division in America forward.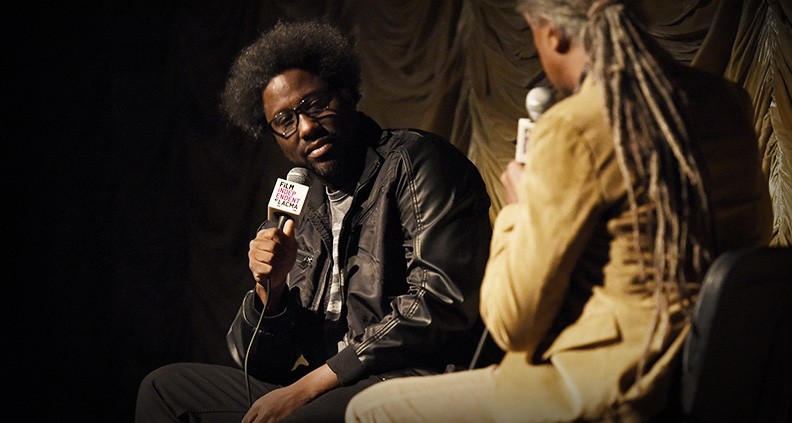 "I think the goal [of the show], on a very basic level, is for people to have better dinner party conversations," Bell joked. "Yes, change the world. Yes, equity and justice. But that's a lot to accomplish in 42 minutes."
Bell continued, "If you have better conversations, you become a smarter person. And I think that eventually leads us to joy and love all over the country, eventually, one step at a time." Having a more rational and well-informed outlook starts with awareness!
On engaging with his interview subjects, said Bell: "I'm not there to change the opinion of the people I'm talking to. I'm there to bare witness to the conversation and participate in the conversation, to use jokes and humor and my charm," he joked. The show, he noted, is about sparking conversations and challenging outlooks—not necessarily changing peoples' opinions.
United Shades was originally pitched to him, Bell said, as Black Man White America. The idea (basically): a black man travels to white communities around the country. Bell was not onboard, however. He thought, "I'd like to do a show like that,"—citing the work of fellow TV personalities including Anthony Bourdain and Michael Moore—"where I travel around and talk to people. But I wouldn't just want to do it [targeting] white people." He added, "I already have white-in-laws; I know what white people think."
To the producers' credit, "Once I came in and started pitching ideas, the show drifted into the version of the show I wanted," said Bell. "And they've been great partners, as far as letting the show go into this direction where [it] wants to go."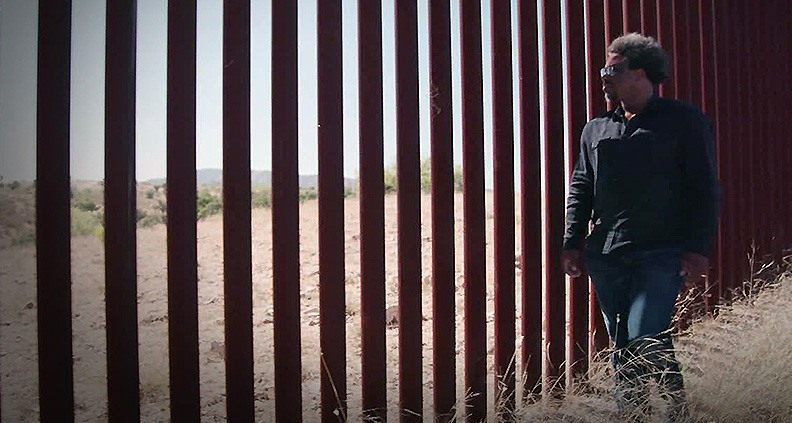 The next order of business: stand-up. "I went to school and learned how to write papers and essays," Bell said, likening his comedy to building an argument. "Here's the premise; here's how I prove the premise; and here's the conclusion"—that, along with a handful of more inappropriate bits, all in Bell's usual fashion.
"This season I've tried to open up the show. It's not just, 'This week we're going to talk about war.'" He stated that the loose theme of the new season is Real vs. Imaginary. "That to me feels representative of standup," he said. "For me, that's a more fun way to write, because there's no fun in 'We're going to talk about racism.' It's better to tell a story."
Regarding his influences, Bell said that Anthony Bourdain's Parts Unknown has inspired him to create more artful content. "I'll watch the show and five minutes in I'm like, 'I don't know where we are, he [Bourdain] hasn't even been in it yet. What's going on?'" He added, "There's still a version [of United Shades] that's in my soul that I'm aspiring to get to." But the new season, he says, is closer than ever.
"The more I feel myself in [the show] when I watch it and hear my writing in it that sounds like me, the more excited I get," said Bell. "There were times in the first few seasons where by the time the writing got to me, it was sort of set," he explained. "I could sort of punch it up, but I couldn't actually craft it." These days, it's crucial for Bell to get to the writing sooner so he can insert his voice more explicitly into the material.
According to Bell, Americans are perpetually caught up in thinking that whatever is going on in the current moment will last forever. He also refutes the idea that "Every problem, everything wrong with America, is Trump. I'll go, 'President Obama was the Deporter-in-Chief,'" he observed. "And yes, I've said a lot of good things about Obama. But I can own up to that part, too."
"It's okay to ask the question and it's okay to not know the answer to the question," Bell said. "And it's okay to find the answer and tell people what you found. The journey is what the interesting part is to me."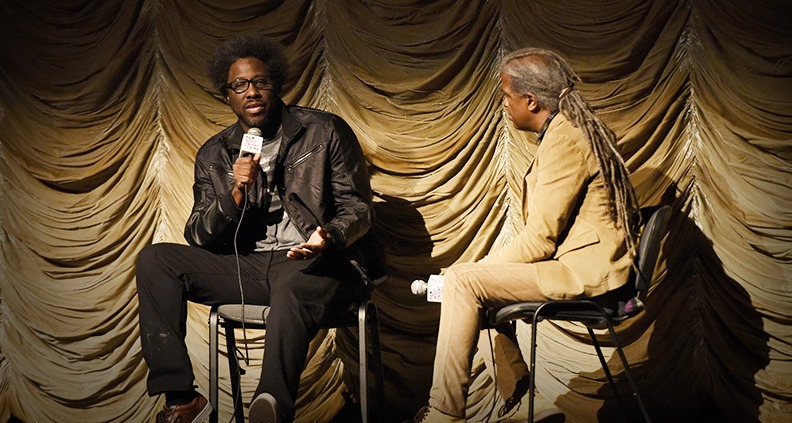 So, what's next for Bell? "I still do stand-up. I have a new stand-up special that's coming out this summer—I can't say where," he said, before coughing out the word Netflix. "The main thing I feel a little level of pride on is the fact that before I got to my show, it was all just white guys."
Bell is climbing the ranks. No border or wall will stop him. Season Three of United Shades of America premieres this Sunday, April 29 on CNN. Check out Bell's Twitter for more information.
Coming up at Film Independent at LACMA…
To learn more about Film Independent at LACMA click here. Not a Member yet? Become one today.
Film Independent at LACMA is sponsored by Premier Sponsor Audi, Principal Sponsor SHOWTIME®, Promotional Sponsor KCRW, and Official Photographer WireImage.