From the Archives: How Global Media Makers Fellows are Creating in Quarantine
Editor's note: the below piece by Film Independent Senior Director of Education & International Initiatives María Raquel Bozzi and its accompanying video program originally premiered in June of this year. With COVID-19 still very much an issue worldwide and further restrictions being re-implemented around the world, we're re-posting it here.
Additionally, keep checking back on the blog on our YouTube channel to catch the premiere of a second round of Global Media Makers video diaries, coming soon!
***
On my sunset walk, I hear the stunned silence of the passers-by. We encounter each other in our bewildered state, as we figure out our new social cues. Before the sidewalk brings us face to face, we jump to the opposite side and learn how to smile behind our masks.
The pandemic (how did this word become part of my daily vocabulary?) evolves and embraces us with its tentacles of fear and destruction. We retreat to our intimate spaces and begin to experience the world through our windows, real or imagined.
As Head of International Initiatives for Film Independent, I have the pleasure to lead Global Media Makers (GMM), a State Department funded initiative that connects independent filmmakers from 14 different countries across the Middle East, North Africa, South Asia and Turkey with U.S. filmmakers.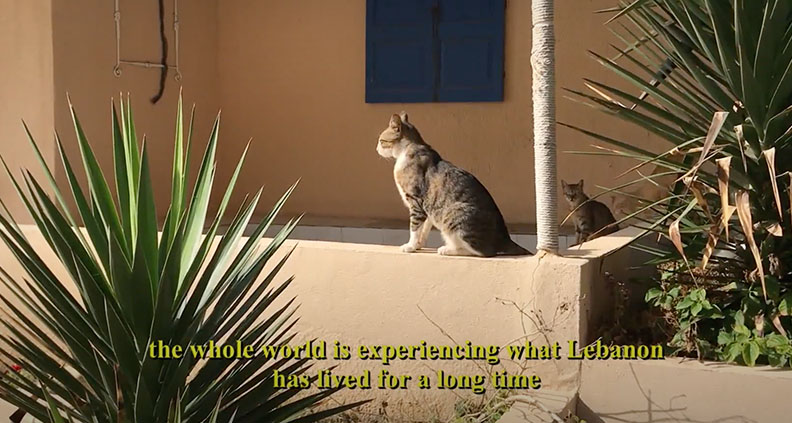 For the last five years, I have been fortunate enough to travel to all these countries and immerse myself in different cultures through the eyes and experiences of these artists I work with. They have personally taken me on culinary adventures from local street food to sophisticated regional cuisines, guiding me through nooks and crannies of their world with the most vivid commentary one could ever imagine. From Marrakesh, Cairo and Beirut to Mumbai, Kathmandu, and everything in between, they have given me a taste of what "real life" in their cities is like.
They have become my friends; my extended global family. And as I hunker down with my son at home in Los Angeles, I look out my window and think of each and every one of them.
The unexpected texts and calls reveal they're thinking of me too and confirm that we're all in this together. But I wonder: How is everyone managing behind closed doors? What are they seeing through their windows? What are the nuances of this collective global experience?
Rather than wonder, I decided to invite our GMM and Film Independent Fellows to capture and share with us life under quarantine in their part of the world, from the inside out. The result: 21 short video essays showing how sheltering in place—or lockdown, depending on where you are—is playing out in 19 cities, across 13 countries, spanning four continents.
Watch all these videos compiled as a single shorts program below:
I love to see all of the filmmaker's personalities come through these stripped down video diaries. I also see myself reflected in the glimpses of anxiety, longing, tedium, frustration, kindness, love, humor, insight, uncertainty and hope that they have captured across so many parts of the world.
I thank them for taking the time to share their experiences in such an intimate and personal way.
To learn more about Global Media Makers, click here. To learn more about Ayten Amin, check out her entry in our Film Independent talent guide.
Film Independent promotes unique independent voices by helping filmmakers create and advance new work. To become a Member of Film Independent, just click here. To support us with a donation, click here.
More Film Independent…