Write On: These are the 2020 Film Independent Screenwriting Lab Fellows
Ah yes, here we are again. Sitting down to write a blog about our amazing 2020 Film Independent Screenwriting Lab Fellows. So much talent. So much to say. This should be a piece of cake. And so here we are: the blank page. Yep, yep. This shouldn't take long. Just start typing. But, hm. Maybe another cup of coffee before starting? And then maybe another quick peek at e-mail? And, oh boy, there's some news to catch up with online. Then Instagram, Facebook, Twitter and back to Instagram again. More coffee? SOUNDS GREAT. Okay, cool—we're finally ready to write. And, hm… what was it we wanted to say again, exactly?
Our point (other than just transcribing our verbatim internal monologue this morning into a clever blog lede) is this: that writing is hard. And those who do it—particularly at the creatively inspired and logistically challenging level of a writer of feature films—are, well… if not heroes, then at least heroes within the realm of filmmaking. Every movie of course starts with an idea for a story, which must then be elaborated upon, sequenced, calibrated, stress-tested and finally wrenched into tangible existence from the void by long-term committed effort.
Which is why, as a writer, it's so important to receive support from organizations like Film Independent. The support is three-fold: in the validation of one's talents that participation in the program confirms, in the resources and skills it helps provide its writers, and in the network it helps the writer to further develop.
"Being a part of Film Independent's Screenwriting Lab, I've learned not only how to structure and write a script, but also to trust my instincts, make mistakes and not be afraid to think outside the box," says 2016 Fi Screenwriting Lab Fellow HIKARI, whose film and Lab project 37 Seconds is now available to stream on Netflix.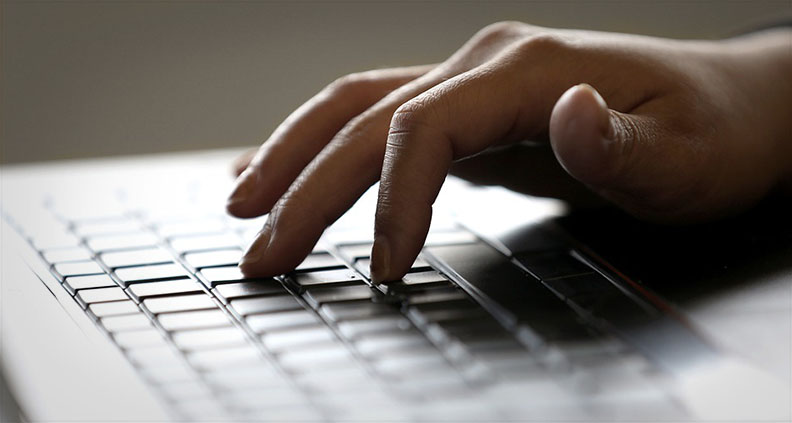 HIKARI added, "Film Independent is a place you can go experiment, try, fail and then try again—a place of encouragement that I will always be grateful for and [will] be close to my heart," saying that last year's Fellows became "like a family."
Aside from HIKARI's 37 Seconds, which won the Panorama Audience Award and CICAE Art Cinema Jury Prize at the 2019 Berlinale Film Festival, other past Fi Screenwriting Lab projects include Ani Simon Kennedy's A Short History of the Long Road, which premiered at the 2019 Tribeca Film Festival, receiving a Special Jury Mention for Best Screenplay, Andrew Ahn's Film Independent Spirit Award winning debut Spa Night and Chloé Zhao's Spirit Award nominated feature debut, Songs My Brothers Taught Me.
Over the course of the Lab, Fellows will workshop their projects under the guidance of Creative Advisors Javier Fuentes-León (Undertow), Pamela Ribon (Moana, Wreck it Ralph 2) and Jeff Stockwell (Bridge to Terabithia). Additional guest speakers include script consultant Ruth Atkinson, literary manager Angela Cheng Caplan, screenwriter Ellen Shanman (The Hidden Girl, Gallagher Girls) and producer Sheila Hanahan Taylor, as well as the aforementioned HIKARI.
This year's Screenwriting Lab projects travel to far-off islands, cutthroat courtrooms, glittery Vegas, gritty Queens and more. They are:
Title: Containment
Writer: Mitali Jahagirdar
Logline: In an ultra-secure biotechnology research laboratory, a highly virulent strain of SARS—secretly designed at the lab—contaminates the entire building, forcing a doctor to try and save its inhabitants before everyone is infected.
Title: The Cow of Queens
Writer/Director: Kate Marks
Logline: Sonya and her dying dad go on one last adventure to save an escaped slaughterhouse cow loose on the streets of Queens.
Title: Mabel
Writer: Joy Goodwin
Writer/Director: Nicholas Ma
Logline: No one at her new school gets Callie, an awkward kid whose one friend, Mabel, is a potted plant—except Ms. Garrett, the charismatic science teacher who introduces her to the controversial world of "plant intelligence." Desperate to impress her teacher, Callie starts building a secret greenhouse laboratory in her backyard, but Callie's obsession threatens her first real friendship with another kid.
Title: Malpelo
Writer/Director: Victoria Rivera
Logline: At the height of Colombia's civil war, a young and headstrong female freediver makes the perilous voyage out to Malpelo Island, an inhospitable and remote rock in the middle of the Pacific, in order to investigate the troubling disappearance of hammerhead sharks, trapped on a boat with an all-male crew who turn out to be just as dangerous as the predators she's after.
Title: Mijo/Son
Writer: Ben Gross
Logline: In a historic United States court case, an undocumented immigrant battles for custody of her son with the American family who adopted him after her arrest by ICE Agents.
Title: Wonderland
Writer/Director: Tiffanie Hsu
Logline: When her mother disappears with the family bankroll during a Christmas vacation in Las Vegas, 11-year-old Adeline Tang hires a devious street magician to bring her mother home before her father finds out.
And now that we know a little bit about their projects, let's go ahead and meet the 2020 Film Independent Screenwriting Lab Fellows…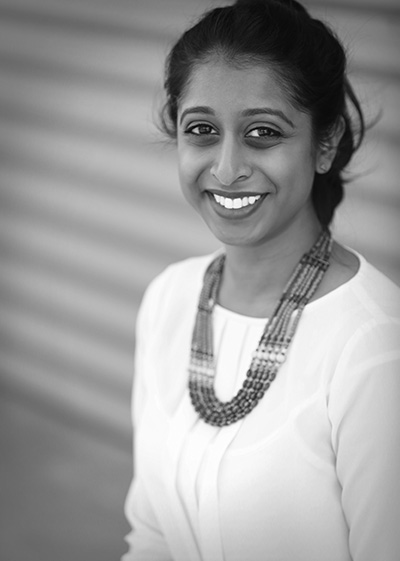 Mitali Jahagirdar (writer, Containment)
Mitali Jahagirdar is an Indian-American writer from Central Florida. Prior to pursuing her passion for film and television, Mitali served as a financial litigation paralegal in New York City. In 2017, she received her MFA in Screenwriting from UCLA, and since then her mystery-thriller voice has won her the Alfred P. Sloan Screenwriting grant, CAPE New Writers Fellowship and NBC Writers on the Verge Fellowship. Mitali is currently the Script Coordinator on The CW's Dynasty and is presently in development with Netflix on a pilot. Mitali is based in Los Angeles and is represented by 3 Arts Entertainment.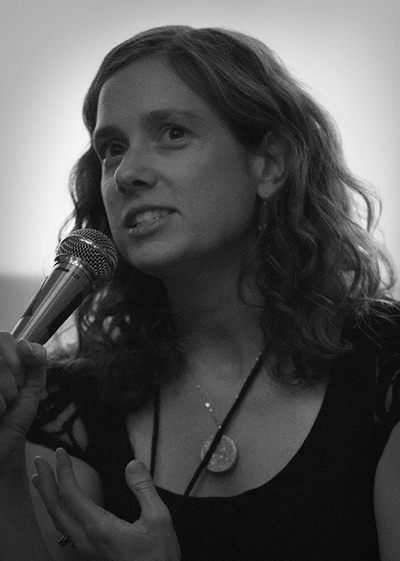 Kate Marks (writer/director, The Cow of Queens)
Writer/director Kate Marks comes from a long line of tricksters, and grew up listening to tall tales. Her tricky films Pearl Was Here (45 million YouTube views), Manic ("Best Drama," NYTVF), 7 Day Gig (Barbara Boyle Award), Miracle Maker ("Best Short," Queens World Film Festival) and Homebody (CalArts Beutner Award) have played at numerous festivals including Tribeca, Slamdance, Edinburgh, Austin, Nashville, Atlanta, Cleveland and more. She is a Jerome Hill Artist Fellow (2020) and a directing fellow with HBO ACCESS (2016) and Film Independent's Project Involve (2013). Additionally, Kate is a commercial writer/director, an organizer, a teacher and a reckless dancer.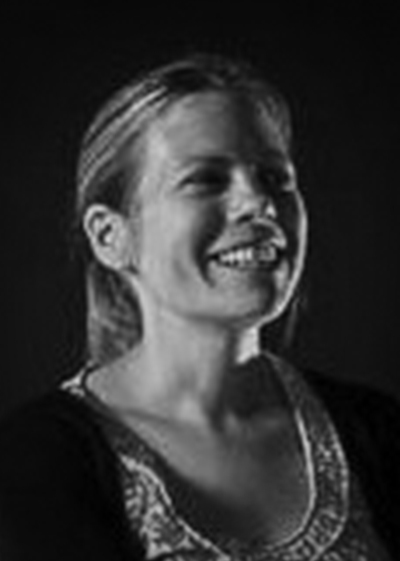 Joy Goodwin (writer, Mabel)
Joy Goodwin has screenplays in development with directors Debra Granik and Carl Franklin. Her script Over It was a finalist at the 2019 Austin Film Festival and has been named to the 2020 Athena List. Her script Mabel (with Nicholas Ma) is a 2019 Alfred P. Sloan Grant recipient. Before becoming a screenwriter, she directed documentaries for ABC, A&E and The History Channel. She has written for The New York Times and The New Yorker and published a book, The Second Mark (2004), with Simon & Schuster. She teaches screenwriting at the UNC School of the Arts.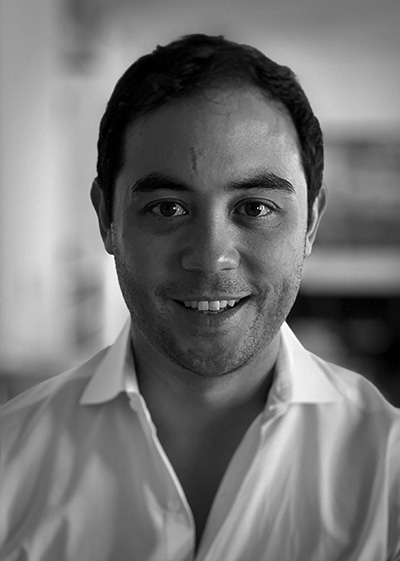 Nicholas Ma (writer/director, Mabel)
Nicholas Ma is an award-winning writer, director and producer based in New York City. He produced Won't You Be My Neighbor?—which became the all-time highest grossing bio-documentary and won Best Documentary at the 2019 Film Independent Spirit Awards. This past year, he directed Suite No. 1 Prelude, which screened at the New York Film Festival. His most recent feature script, Mabel, was awarded the Alfred P. Sloan Prize and was invited to the Film Independent Screenwriting Lab. He is currently in development on several other documentary projects with Tremolo and Motto Pictures. He received his M.F.A. from Tisch Grad Film and his A.B. from Harvard College.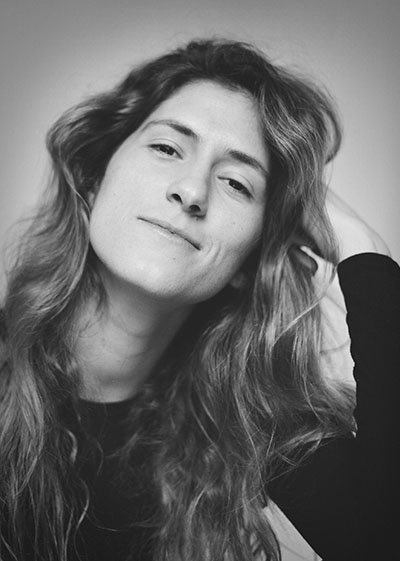 Victoria Rivera (writer/director, Malpelo)
Victoria Rivera is a New York-based writer and director from Colombia. She is a two-time festival alumni of Tribeca Film Festival and four-time alumni of Palm Springs Shortfest, where she was recently awarded Best Student Film for her short film Night Swim. In 2018, she was awarded the Student Film Award by the Directors Guild of America for her short film Verde. She's currently enrolled at Columbia University's MFA Film program as she develops her feature Malpelo, supported by the Alfred P. Sloan Foundation and Film Independent, which selected the film for their 2019 Producing Lab and Fast Track Finance Market.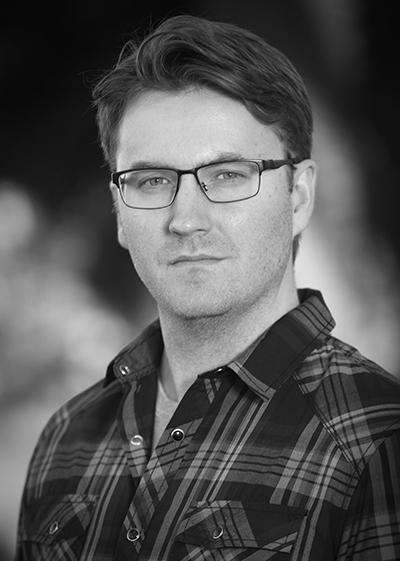 Ben Gross (writer, Mijo/Son)
Writer Ben Gross is drawn to the gray areas of life, loves a gritty thrill and true stories with stylistic flares. He holds a BA from UC Berkeley in Interdisciplinary Studies with a focus in Economics and Business, and an MFA in screenwriting from Loyola Marymount University. In late 2018, Ben was hired by filmmaker Joel Novoa and Novoa Films to write the independent drama, Mijo/Son. The following year, Ben wrote his second commissioned feature—a techno thriller, Crypto Kings, for Crypto Kings LLC. Ben is currently repped by Lighthouse Management & Media and CAA.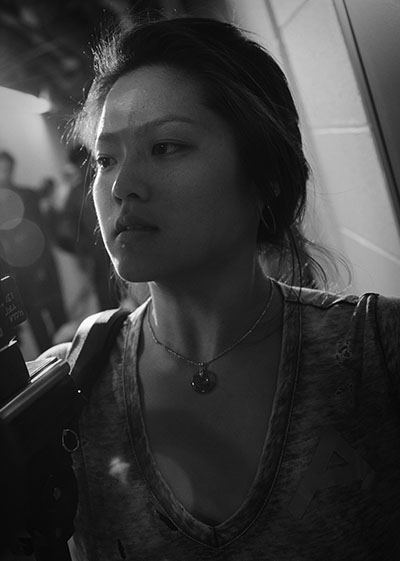 Tiffanie Hsu (writer/director, Wonderland)
Tiffanie Hsu is a filmmaker selected as an HBO Visionary for her short, Wonderland, about a young girl struggling to reconcile family and fantasy in Las Vegas. She is developing the feature adaptation through the Sundance Screenwriters Intensive and the Film Independent Screenwriting Lab. Her documentary Waterschool, which follows six girls as they struggle to protect their communities from climate change, premiered at Sundance. Hsu is an alumna of AFI's Directing Workshop for Women and Sony's Diverse Directors Program. She grew up in Wisconsin, Taiwan and Southern California and began her career directing stop-motion animation, music videos and location-specific Shakespeare adaptations.
Additionally, Ben Gross will also receive a $10,000 grant to support the further development of his script, Mijo/Son, through Film Independent's 2020 Loyola Marymount University School of Film and Television Screenwriting Fellowship.
The Film Independent Screenwriting Lab is supported by Loyola Marymount University School of Film and Television, Writers Guild of America West, Final Draft and Coverfly. To learn more about the Screenwriting Lab and additional Film Independent Artist Development programs and grants, click here.
Film Independent Artist Development promotes unique independent voices by helping filmmakers create and advance new work. To learn how to become a Member of Film Independent, just click here.
More Film Independent…