Your 2016 LA Film Festival 'To-Do' List: Zedd Doc, Coffee Talks, Free Screenings Announced
Fifteen. That's it. That's how many days are left between now and Opening Night of the 2016 Film Festival. And no longer is the hum of excitement confined solely to our ever-more-frantic Pico Boulevard headquarters. It's bled out across the city, to lampposts, newspapers and even TV screens as buzz continues to build.
By now you don't need us to tell you about this year's awesome and amazing slate of world premieres, competition categories and special events. But if that wasn't enough, this morning sees the release of still more exclusive, can't-miss events.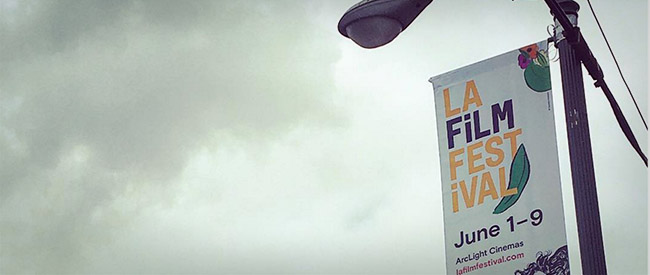 Today, the LA Film Festival (June 1-9) announced still more reasons to come out and be part of this year's fun—from special event screenings, to live performances, filmmaker panels and (for the thrifty shopper) this year's free screening series.
As Festival Director Stephanie Allain summed up: "Come on out. Bring the family. Get inspired. You'll be glad you did." Here, here!
So turn up the brightness on your laptop and get that mouse poised over iCalendar, because you're going to want to make sure each and every one of these events and screenings are on you 2016 LA Film Festival "to-do" list:
---
ZEDD: TRUE COLORS!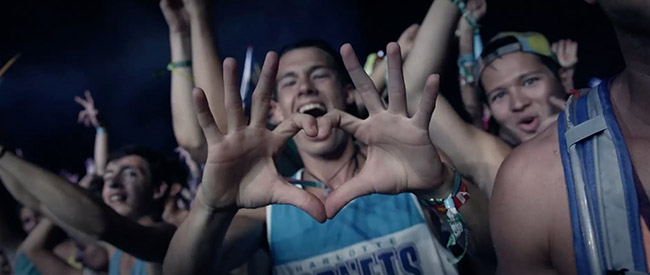 For years, EDM fans (and fans of cool music in general) have thrilled to the aural stylings of Grammy-award-wining producer Zedd. Now, the multi-platinum artist comes to the LA Film Festival with the world premiere of Zedd: True Colors.
The new feature documentary will debut June 2 at The Theatre at Ace Hotel in downtown Los Angeles, followed Q&A with Zedd and filmmakers Susan Bonds and Alex Lieu, wrapping up with a brief acoustic performance. The event starts at 8:00 pm—don't be late!
---
COFFEE TALKS!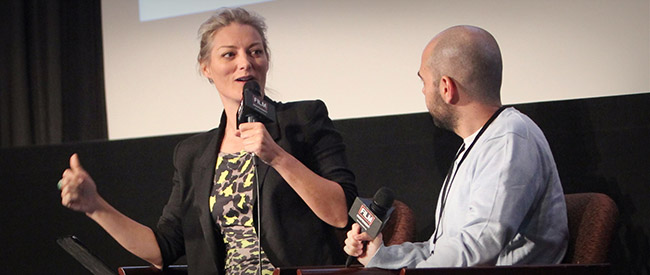 Need something to wake you up after a late night spent waiting for Zedd to drop the beat? Perk yourself up with our annual Coffee Talks series of filmmaker panels, being held On Sunday, June 5 at The Culver Hotel.
Every year, the LA Film Festival's Coffee Talks feature some of the film industry's most interesting and innovative filmmakers discussing their craft in a freewheeling series of conversations among their peers. And this year is no exception.
This year's directors include Damien Chazelle (Whiplash), Tim Miller (Deadpool), Lucy Walker (Waste Land) and Patricia Riggen (The 33), as well as screenwriters Fede Alvarez (Evil Dead), Phil Johnston (Cedar Rapids) and Phyllis Nagy (Carol) with more to be announced.
---
FREE SCREENINGS!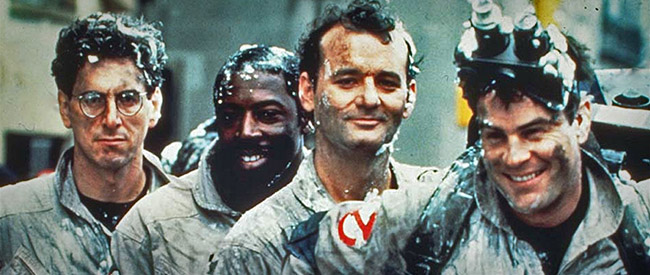 Who doesn't love "free"? That's why we've got you covered with a who's-who and what's-what of amazing, iconic and family-friendly free screenings, featuring the return of some of cinema's biggest franchise titles to LA Film Festival screens.
In advance of Paul Feig's upcoming franchise reboot, Ivan Reitman's classic 1984 paranormal comedy Ghostbusters will play Friday, June 3 at 8:00 pm at FIGat7th in downtown LA, featuring a special in-person appearance by ECTO-1.
Not to be outdone, in anticipation of this year's long-awaited sequel, Roland Emmerich's original 1996 alien invasion epic Independence Day will also play at FIGat7th, on Saturday, June 4—so "Welcome to earf!" indeed. 
And for the all the kids (or kids-at-heart) out there, Dreamworks' immortal, pro-ogre animated hit Shrek will celebrate its 15th anniversary by playing at the ArcLight Cinemas in Culver City at 11:00 am on Saturday, June 4.
Looking for short films? Check out VERSUS. Executive produced by Eva Longoria (along with ESPN Films) this sports-themed documentary series will be shown on Saturday, June 4 at 11:00 am at the ArcLight Cinemas in Culver City.
Our Talk Score to Me short film showcase will give viewers a sneak preview of the 2016 Project Involve shorts, with a post-screening filmmaker panel about the art of collaborating with composers—Monday, June 6 at 6:00 pm at ArcLight Cinemas in Culver City.
---
SAY HELLO TO THE UNITED NATIONS!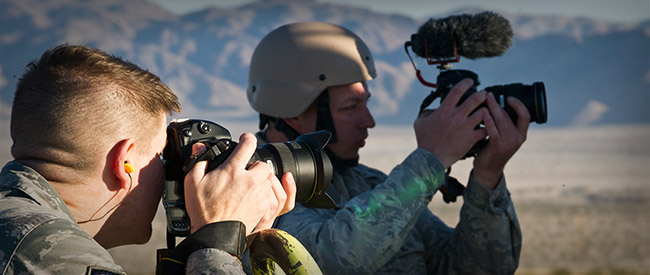 For the last five years, the LA Film Festival has supported the United Nations with an exclusive event screening of new documentary related to a relevant and/or ongoing global social issue. And this year is no different.
This year—on Tuesday, June 7 at 6:00 pm at ArcLight Cinemas in Culver City—following World Press Freedom Day, the Festival will screen a new documentary about war photojournalists, examining the risks that photojournalist encounter in their work all across the globe.
A Q&A will follow the screening, with the filmmakers and select U.N. representatives in attendance, as well as a special reception afterwards.
---
Festival passes are now on sale to both Film Independent Members and the general public, so don't delay—click here for more info. For information on how to buy individual tickets, click here.
The 2016 LA Film Festival happens from June 1-9 at the ArcLight Cinemas in Hollywood and Culver City, with additional screenings at LACMA.
To see our full Festival lineup and Film Guide, please visit our website, stay tuned to this blog and subscribe to our YouTube channel. Learn how to become a Member of Film Independent by clicking here.