8 More Reasons To Drop Everything and Head to the LA Film Festival
So you may be asking yourself: now that the 2016 LA Film Festival has dropped its amazing slate of Opening Night, Buzz, Limelight and competition category films, what could possibly be left to get excited about? Well, as it turns out: plenty.
Never mind that your events calendar for June 1-9 has already been blocked out and scribbled through into ball-point oblivion thanks to our overstuffed menu full of film premieres, parties and special events. The LA Film Festival has announced four more special event screenings (joining the Festival's already-robust programming slate)—plus three filmmaker panels and one additional Festival honoree.
"In L.A. we have access to the best talent in the world," said LA Film Festival Director Stephanie Allain, adding: "I'm grateful that [we have] exceptional artists to share their knowledge with our audiences."
But what exactly can you expect from this late-breaking octet of indie film goodness? Here now are eight more great reasons (with more coming soon) to start planning your trip to the 2016 LA Film Festival, like, yesterday:
---
CLOSING NIGHT: DESIERTO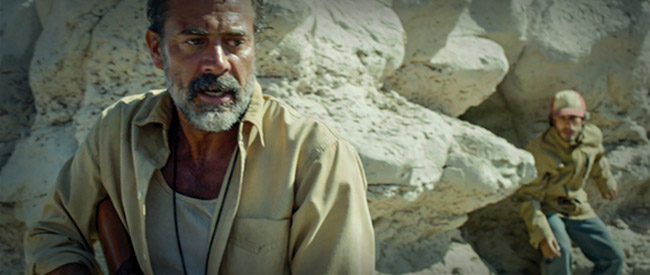 As you already know, Ricardo de Montreuil's coming-of-age car culture drama Lowriders is set to kick off the Festival on Opening Night. But now, its Closing Night counterpart has also joined the schedule—Jonás Cuarón's Desierto.
Desierto stars Gael García Bernal and Jeffrey Dean Morgan, and was produced by Cuarón's father and collaborator, Academy Award-winning director Alfonso Cuarón (Gravity).
What starts as a hopeful journey seeking a better life soon becomes a harrowing fight for survival when a deranged, rifle-toting vigilante chases a group of unarmed men and women through the treacherous US-Mexico border, odds stacked against them as they discover there's nowhere to hide from the unrelenting killer.
---
WORLD PREMIERE SCREENING: THE CONJURING 2
Three years ago, director James Wan's sleeper hit The Conjuring took the summer box office by storm following its world premiere at the 2013 LA Film Festival. Now, Wan returns to the Festival with his hit horror flick's spooky sequel, The Conjuring 2.
Patrick Wilson and Oscar nominee Vera Farmiga reprise their roles as real-life ghost hunting marrieds Ed and Lorraine Warren who, in one of their most terrifying cases yet, must travel to North London to investigate a house plagued by malicious spirits.
The film also stars Frances O'Conner, Madison Wolfe, Simon McBurney and Franka Potente and will premiere on June 7 during the Festival. The film will be released nationwide in theaters on June 10, so come down and see it before everyone else—unless, of course, you're just too darn scared.
---
RYAN COOGLER SOUNDS OFF ON SOUND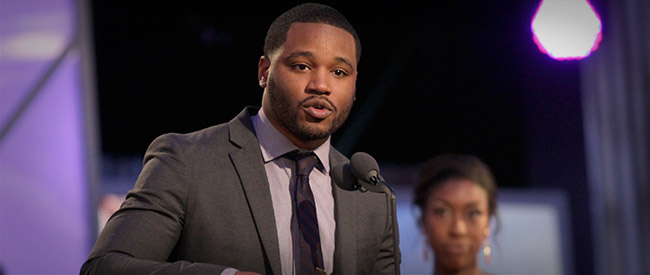 As part of our 2016 series of Master Classes, Creed filmmaker and LA Film Festival Guest Director honoree Ryan Coogler will take the stage for an in-depth look at the art of sound design—a critical component to any successful film project.
Coogler will be joined by Creed's sound designer Steve Boedekker to discuss the process of making the soundscape of last year's critically acclaimed Rocky sequel. The event will be sponsored by the Dolby Institute.
See—the LA Film Festival isn't just an opportunity to be entertained. It's a chance to actually learn something about the craft of moviemaking. Why not swing by and get a glimpse into the process of one of cinema's fastest-rising filmmakers? The panel takes place Saturday, June 4.
---
THE PEOPLE VS. O.J. SIMPSON TAKES THE STAGE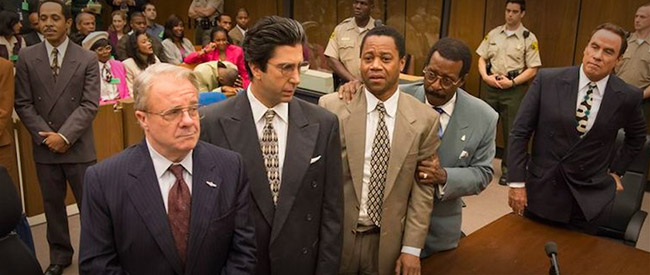 On Tuesday, June 7 writers Scott Alexander and Larry Karaszewski will screen the final episode of their acclaimed FX series The People vs. O.J. Simpson—followed by an in-depth discussion about how this groundbreaking television event came together.
Alexander and Karazewski will be joined by cast-members Sarah Paulson, Sterling K. Brown and Courtney B. Vance for the Q&A, so start getting those think pieces about race, celebrity and the state of the American justice system prepped now.
---
NATE PARKER TALKS BIRTH OF A NATION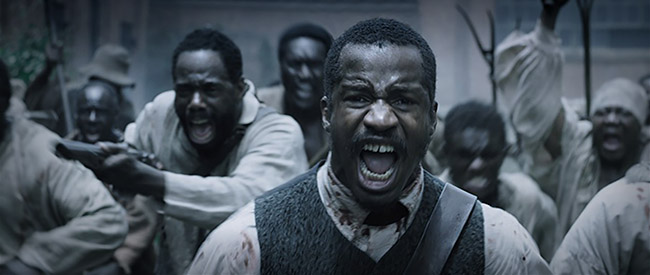 The biggest distribution noise out of this year's Sundance Film Festival was the record-breaking sale of writer/director/actor Nate Parker's Nat Turner biopic The Birth of a Nation—Parker's experience making the film will be the subject of our June 2 Master Class.
The Thursday event will also include several additional high-profile (and yet-to-be-named) filmmakers in a round-robin conversation about the creative process. The panel will be joined by The Birth of a Nation co-star Aja Naomi King, plus additional cast-members.
Parker's slave-revolt drama is sure to be a major contender during awards season when it's finally released this fall. You won't want to miss this nuts-and-bolts peek under the hood of (already) one of the year's most talked-about films.
---
THE HOLLARS MEMBER SCREENING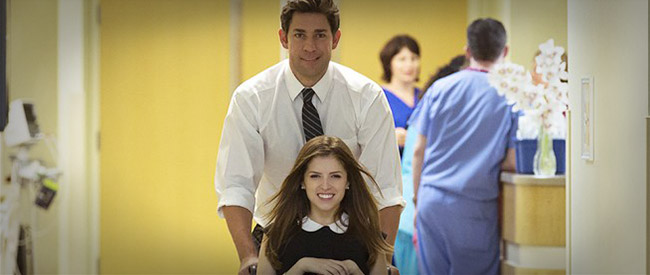 Are you a Film Independent Member already? If so, congratulations on your good taste, and thank you for your patronage. If not, don't worry—there's still time. And trust us, you'll want those Film Independent Membership cards in hand for the Festival's exclusive Member screening of John Krasinski's The Hollars.
The writer/director/ersatz "Office" star's sophomore film follows a struggling New York artist on the brink of fatherhood. The artist returns to his Middle America hometown to visit his ailing mother, facing dysfunctional family dynamics and getting sucked back into old high school rivalries.
---
GLORY TO THE FILMMAKER AWARD-WINNER MARYSE ALBERTI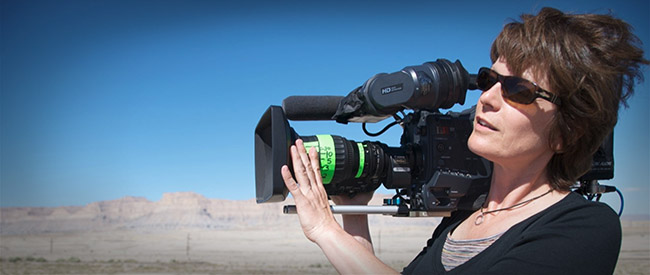 For the third consecutive year, LA Film Festival Principal Sponsor Jaeger-LeCoultre will pay tribute to "a filmmaker who has brought great innovation to contemporary cinema" by awarding one deserving recipient its Glory to the Filmmaker Award.
This year, that recipient is the award-winning cinematographer Maryse Alberti. Hailing from France, Alberti's work has been celebrated for its technical elegance, grit and beauty, including her recent work on Ryan Coogler's 2015 hit Creed.
Alberti will be honored at the Festival's Women Behind the Lens Brunch Saturday, June 4. Past recipients of the Glory to the Filmmaker award include Gale Ann Hurd and Lisa Cholodenko. Congrats, Maryse!
---
DESIGNER ALEX MCDOWELL GETS VIRTUAL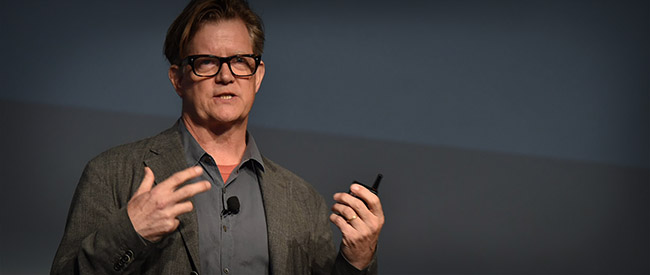 Acclaimed production designer Alex McDowell (Fight Club, Minority Report) will conduct a Master Class on Wednesday, June 8, giving audiences a glimpse into the future of filmmaking with an intimate virtual reality demonstration.
McDowell will demonstrate how new virtual reality technologies can (and will) be used to create immersive entertainment and gaming experiences, unlike anything either medium has ever seen—including discussion of how these technologies might be used to solve some of our biggest global problems IRL.
---
Festival passes are now on sale to both Film Independent Members and the general public, so don't delay—click here for more info.
Members can also purchase individual general admission tickets beginning today—start shopping now. Not a Member? Individual tickets will be available to the general public next Tuesday, May 10.
The 2016 LA Film Festival happens June 1-9 at the ArcLight Cinemas in Hollywood and Culver City with additional screenings at LACMA. To see our full Festival lineup and Film Guide, please visit our website, stay tuned to this blog and subscribe to our YouTube channel.
Learn how to become a Member of Film Independent by clicking here.