15 Projects Selected for the 20th Fast Track Film Finance Market
"Money makes the world go round." Nowhere is this adage more crucial than in the filmmaking business. Even though we're not fond of harping on it – cinema being a precious artform and all – the reality is that nothing happens on the production front until there is money behind a project.
And here's where Film Independent's Fast Track program – in its 20th edition this year – comes in to inject some much-needed financial and producing boost to 15 projects via the 2022 Fast Track Film Finance Market, taking place online from November 14 – 17, 2022. The program is an intensive, four-day film-financing market where participants eager to push their projects forward are connected with established financiers, production companies, agents, managers, and other film industry professionals who can really elevate their project to the next step.
A select list of Industry participants include representatives from: A24, Amanda Lenker Doyle Casting, APA, Astrakan Film AB, Berlinale, Bright West Entertainment, CAA, Cinetic Media, Cold Iron Pictures, Concordia Studios, Emily Schweber Casting, FilmRise, FirstGen Content, Fit Via Vi, Gamechanger Films, Good Question Media, Hillman Grad, Hulu, Hyde Park Entertainment, Impact Partners, ITVS, Kindred Spirit, Los Angeles Media Fund, Magnolia Pictures, Mandalay Pictures, Marginal MediaWorks, Maven Screen Media, Mosaic, MUBI, NEON, Participant, PASTEL, Pinky Promise, Plan B, Pulse Films, Redefine Entertainment, Rhino Films, Searchlight Pictures, SFFILM, Sight Unseen Pictures, Sundance Institute, Submarine, Tango, The Gersh Agency, The Gotham Film & Media Institute (formerly IFP), Treehouse Pictures, TruJuLo Productions, Untitled Entertainment, UTA, Utopia, Vendome Film, Venice International Film Festival, Visit Films and World of Wonder.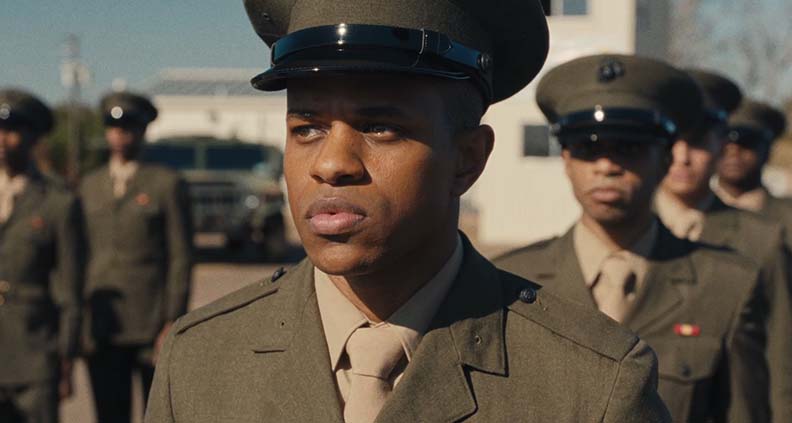 Recent Fast Track success stories include this year's Film Independent Forum Opening Night Film, Elegance Bratton's The Inspection, produced by Chester Algernal Gordon, which recently premiered at the Toronto International Film Festival and New York Film Festival and will be released by A24 on November 18; the Academy Award-nominated Minding the Gap; Apoorva Guru Charan's 2022 Cannes Un Certain Regard Winner, Joyland; Drew Houpt's Blow the Man Down, which was acquired by Amazon and nominated for Best First Screenplay at the 2020 Spirit Awards; and Mollye Asher and Angela Lee's Spirit Award-nominated Songs My Brothers Taught Me, and so many more. To learn about more success stories from this venerated program, check out producer Rob Cristiano's Guest Post about his team's experience on Down with the King and a roundup of 10 Fast Track success stories!
The Sloan Fast Track Grant, a $20,000 grant to support the production of a project that explores science and technology themes or characters in engaging and innovative ways, is awarded to James Thomas Thinks the Earth is Flat written by Anderson Cook and produced by Alysia Reiner and Bryan Terrell Clark.
Film Independent is also excited to award the Hyde Park Entertainment & Warner Music Entertainment Fast Track Fellowship to writer/director Tiffanie Hsu and producer Pin-Chun Liu for their project Wonderland. They will receive $12,500 to support the development of their project. Hyde Park Entertainment and Warner Music Entertainment will provide industry mentorship.
"Fast Track Finance Market is an opportunity for executives to get a first look at an exciting group of non-fiction and fiction feature projects and filmmakers" said Angela Lee, Director of Artist Development, "we couldn't be more thrilled to spotlight this talented group of artists by providing access and introductions to decision makers to further propel their projects and careers forward."
And without further ado, (drum roll please ….) here are the projects and 38 talented filmmakers selected for the 20th Fast Track Film Finance Market!
FICTION TRACK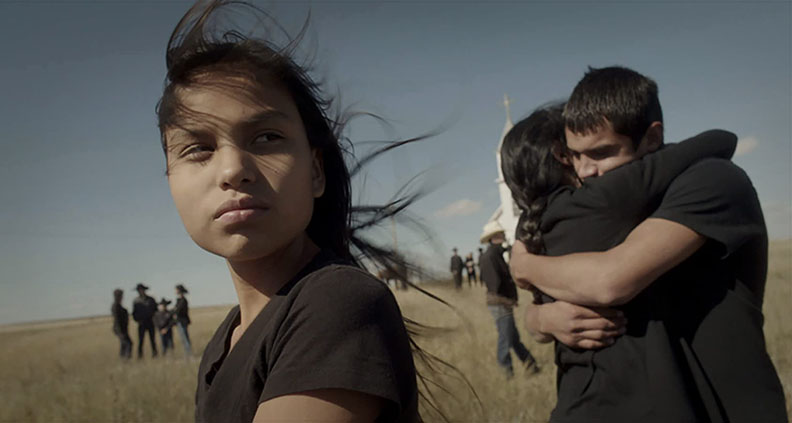 Fight
Writer/Director: Musa Syeed
Producer: Shrihari Sathe
Logline: In the American Rust Belt, two boxers, an Arab teenager and a young black father, meet for their first pro boxing match; only one will survive.
James Thomas Thinks the Earth Is Flat
Writer: Anderson Cook
Producer: Alysia Reiner, Bryan Terrell Clark
Logline: An unlikely buddy comedy about a 12-year-old Black science whiz who crosses paths with the NBA's most notorious Flat Earther and makes it his mission to win the National Science Fair by convincing the basketball superstar that the world is, in fact, round."
Pure
Writer/Director: Natalie Jasmine Harris
Producer: Avril Speaks
Logline: For 17-year-old Celeste, senior year in her affluent Black community means following family tradition and becoming a debutante… but she longs for a different kind of coming out.
Sales Per Hour
Writer/Director: Michelle Uranowitz
Director: Daniel Jaffe
Producer: Chloe Sabin, Zoë Worth
Logline: A top sales associate at a high-end clothing store becomes enmeshed in a legal battle between her corporate superiors and a customer, over a sexual assault which occurred inside a dressing room under her watch.
Salt
Writer/Director: Sushma Khadepaun
Producer: Andrea Kuehnel, Monique Walton
Logline: An ambitious woman escapes her conservative life in India and moves to America only to realize that in order to achieve true independence she must confront the very life she escaped.
Stampede
Writer/Director: Sontenish Myers
Producer: Camille Gatin
Logline: Set on a plantation in the 1800s, Stampede follows a young slave girl named Lena who has telekinetic powers she cannot yet control. When she is separated and moved into close quarters with the volatile Master's wife, Lena must grapple with the danger of her gift as well as its potential power.
Surrender
Writer/Director: Jess Dang
Producer: Darren Haruo Rae
Logline: Triggered and wanting to escape her past trauma, Naomi falls into the world of Blackjack to regain a sense of control but finds herself addicted to the game.
Uncle Hiep's Casino
Writer/Director: Richard Van
Producer: Betty Hu
Logline: Somewhere between his mother's house and his uncle's illegal casino, a prisoner finds a new life.
Valley of the Tall Grass
Writer/Director: Masami Kawai
Producer: Aimee Lynn Barneburg
Logline: When a TV/VCR set is thrown out, it survives, circulating through the lives of various working-class indigenous characters of color in an Oregon town, prompting them to find forgotten memories, love, and connection through this seemingly obsolete object.
Wonderland
Writer/Director: Tiffanie Hsu
Producer: Pin-Chun Liu
Logline: When her mother disappears with the family bankroll in Las Vegas, ten-year-old Adeline Tang enlists the help of a devious and ambitious magician to bring her mother home before her father finds out.
DOCUMENTARY TRACK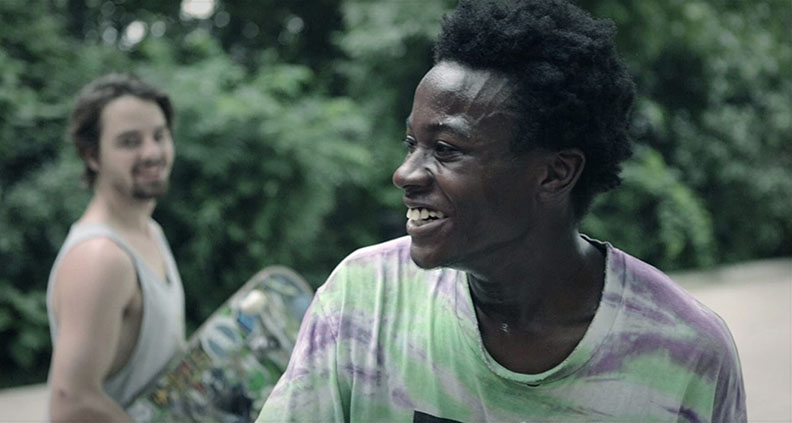 Breaking the Blue Wall
Director: Alissa Figueroa
Producer: Jameka Autry
Logline: Since its passage in 1974, Maryland's Law Enforcement Officers' Bill of Rights (LEOBR) has shielded police officers from discipline, even in cases of egregious brutality. Breaking the Blue Wall is an investigative verité documentary that focuses on the impact of the LEOBR through the experiences of an activist, a lawmaker, and a newly appointed police chief, whose lives all intersect on the streets of Baltimore as they fight to hold officers accountable in a time of social unrest.
Starring Jerry as Himself
Director: Law Chen
Producer: Jonathan Hsu
Logline:  A family documents how their immigrant father Jerry, a recently divorced and retired Florida man, was unexpectedly recruited by the Chinese police to be an undercover agent in an international money laundering investigation.
The Philadelphia Eleven
Director/Producer: Margo Guernsey
Producer/DP: Nikki Bramley
Logline: A group of women dare to organize their own ordination as Episcopal priests in 1974 in defiance of church rules and two millennia of patriarchal Christianity.
Providencia
Director: Juliana Schatz Preston
Producer: Tanja Tawadjoh, Wendy Muñiz, and Guillermo Zouain
Logline:  A Colombian woman witnesses members of her family lose their memory and wonders if she will be next. Unknowingly, she may hold the cure as medical researchers race against time—as well as historical and societal obstacles—to access the answer that may lie within her.
What We Carry
Director: Cady Voge
Producer: Laura Pilloni
Producer: Laura Tatham
Co-Producer/Editor: Rachel Clara Reed
Logline: What We Carry follows one family's extraordinary journey as they flee persecution in Honduras, travel with the migrant caravan, apply for asylum, and fight to heal from all they've endured.
About The Alfred P. Sloan Foundation
The Alfred P. Sloan Foundation is a New York based, philanthropic, not-for-profit institution that makes grants in three areas: research in science, technology and economics; quality and diversity of scientific institutions; and public engagement with science. Sloan's program in Public Understanding of Science and Technology, directed by Doron Weber, supports books, radio, film, television, theater and new media to reach a wide, non-specialized audience and to bridge the two cultures of science and the humanities.
Sloan's Film Program encourages filmmakers to create more realistic and compelling stories about science and technology and to challenge existing stereotypes about scientists and engineers in the popular imagination. Over the past two decades, Sloan has partnered with a dozen leading film schools and established annual awards in screenwriting and film production. The Foundation also supports screenplay development programs with the Sundance Institute, SFFILM, Film Independent, The Black List, the Athena Film Festival and the North Fork TV Festival. The Plutonians previously received support from the Foundation through the $100k Feature Film Award at NYU and the Commissioning Grant at the Sundance Institute. The Sloan Film Program has supported over 750 film projects and has helped develop over 30 feature films, including Tesla, Radium Girls, Adventures of a Mathematician, One Man Dies a Million Times, The Sound of Silence, To Dust, Operator, The Imitation Game, and The Man Who Knew Infinity. The Foundation has supported feature documentaries such as Werner Herzog's Theater of Thought, David France's How to Survive a Pandemic, Picture a Scientist, Coded Bias, In Silico, Oliver Sacks: His Own Life, The Bit Player, Bombshell: The Hedy Lamarr Story, Particle Fever and Jacques Perrin's Oceans. It has also given early award recognition to stand out films such as Don't Look Up, After Yang, Linoleum, Son of Monarchs, Ammonite, The Aeronauts, Searching, The Martian, First Man and Hidden Figures.
The Foundation's book program includes early support for Hidden Figures: The American Dream and the Untold Story of the Black Women Mathematicians Who Helped Win the Space Race, the best-selling book that became the highest grossing Oscar-nominated film of 2017, and Kai Bird & Martin Sherwin's Pulitzer Prize-winning American Prometheus, adapted for the screen and directed by Christopher Nolan currently scheduled for release in July 2023.
For more information about the Alfred P. Sloan Foundation, visit sloan.org or follow the Foundation on Twitter and Facebook at @SloanPublic.
Film Independent Artist Development programs promote unique independent voices by helping filmmakers create and advance new work through Project Involve; Filmmaker Labs (Directing, Documentary, Episodic, Producing and Screenwriting); Fast Track finance market and Fiscal Sponsorship, as well as through grants and awards that provide over one million dollars annually to visual storytellers.
For more information on any of the Labs, or the projects that have been supported by the Labs, please contact artistdevelopment@filmindependent.org or check out our Artist Development page.

Keep up with Film Independent on social
[Header: 'Jinn']