5 Summer Vacation Travel Ideas Inspired By Our Favorite Movies
Late July in Los Angeles means rising temperatures, crowded beachfronts and a horizon gone woozy with atmospheric heat. Don't get us wrong: summer in LA can be a lot a fun, full of outdoor movie screenings, street fairs, music festivals and pleasantly aimless, top-down driving excursions up and down the PCH. In fact, the only thing better than sticking around town all summer is getting the hell away. That's right—it's vacation time!
But what if you've already been to Disneyworld and the Learning Tower of Pisa? What if you've managed to scratch Dollywood and Branson, MO off your running Excel sheet of prime wanderlust locales? What, in other words, do you do when you're simply out of ideas? Luckily there's one handy resource guaranteed to be full of great travel ideas: your DVD shelf.
From awe-inspiring scenic vistas to electric urban hustle-and-bustle, movies have the ability—though their inherent aspirational glamor—to make practically any destination seem desirable and exotic. Sure, Leonardo DiCaprio may have had a tough go of it in The Revenant, but there's no denying those cold blue panoramas look like an excellent place to cruise through from the comfy confines of a Princess Cruise Lines cabin.
With the open road calling (or at least the Travelocity tab open) here now are five summer vacation travel ideas inspired by our favorite indies. So grab a suitcase, buy a magazine at the airport and don't forget to pack your toothbrush.
---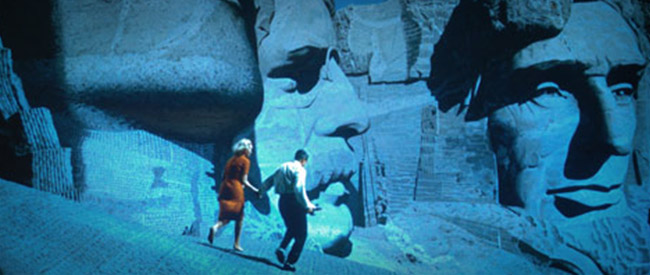 MT. RUSHMORE (North By Northwest)
Alfred Hitchcock's classic 1959 espionage thriller is, in its own caper-ish way, a bit of a pan-America road trip epic, following the travails of Cary Grant's Roger Thornhill as he moves West, trying to evade the clutches of a nefarious spy ring that has mistaken him for a rival agent. The action culminates in a memorable action sequence atop the iconic landmark. And bodily peril aside, the Black Hills of South Dakota look like an excellent place to kick back in an Adirondack chair and chew through a couple of low-stress lifestyle periodicals.
---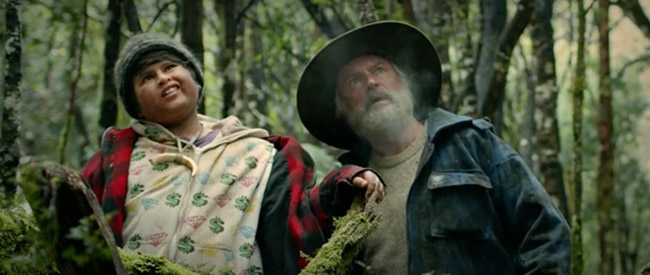 NEW ZEALAND (Hunt for the Wilderpeople)
You can keep your Lord of the Rings and Hobbits—for us, the most alluring and appealing encapsulation of New Zealand's lush, rugged, undeveloped countryside is Taika Waititi's 2016 family-friendly adventure yarn Hunt for the Wilderpeople. With yet another plot built around evading capture, Wilderpeople is the story of an unlikely duo (troubled foster charge Julian Dennison and taciturn ex-con Sam Neill) as they head into NZ's unforgiving "bush" to escape social services after a series of misunderstandings. If Waititi ever wants to give up his movie career and start a backwoods adventure touring company, count us in.
---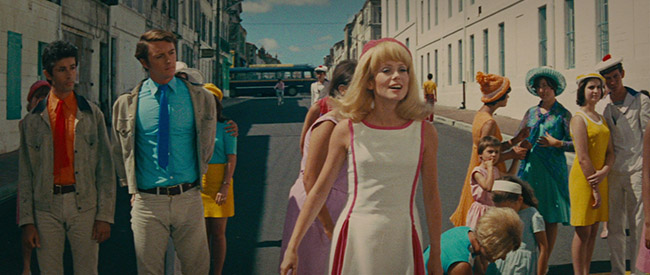 ROCHEFORT (The Young Girls of Rochefort)
Sometimes there's nothing more rejuvenating that a quiet week spent by the sea, which maybe explains why we've been obsessively refreshing our finance app to monitor the strength of the Euro in hopes of cobbling together enough cash to book ourselves a trip to Rochefort, on the Northwest coastline of France. Why Rochefort? Well, if Jacques Demy's effervescent 1967 musical is to be believed, Rochefort is music-filled wonderland where pretty girls (and Gene Kelly!) roam the streets at will, bursting into upbeat pop sing-alongs at the drop of a giant floppy hat. Pack our tuning whistle and count us in!
---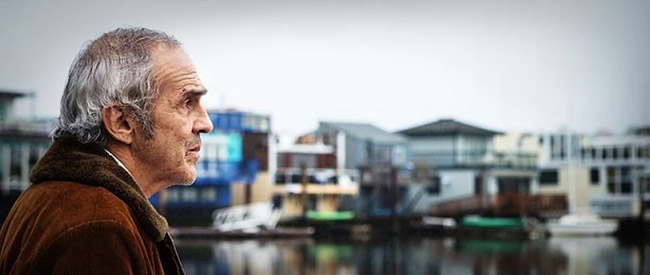 SAN FRANCISCO (Man From Reno)
Mark Twain once said (perhaps apocryphally), "the coldest winter I spent was a summer in San Francisco"—which sounds just fine to us as we sit here watching paint melt off the wall. And no film in recent years has captured the mystery and allure of the California's famed City by the Bay than Dave Boyle's twisty 2014 neo-noir Man From Reno, about a depressed Japanese detective novelist who exiles herself to the city only to become embroiled in an oddball murder caper involving a sexy stranger and—what else?—rare homeopathic box turtles. Reno deftly captures San Fran's decaying romance—perfect for a foggy weekend away.
---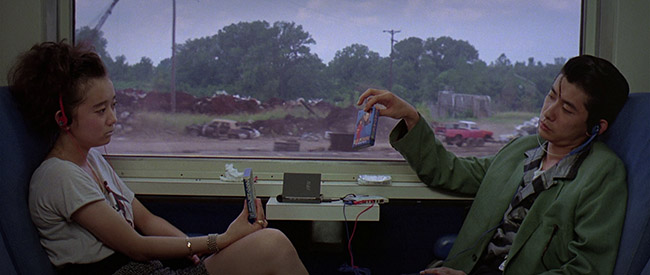 MEMPHIS (Mystery Train)
Memphis isn't exactly the first place you think of when figuring out how to beat the heat, but the Tennessee city's rich musical heritage (Sun Records!) and artful, Southern-Gothic decay make it the ultimate destination for Americana-obsessed adventure-seekers looking for an experience off the beaten path—much like the two young, Elvis-obsessed Japanese tourists who come to the town in search of their rockabilly roots in Jim Jarmusch's 1989 anthology film, Mystery Train. And who knows? You may just run into Joe Strummer and Screamin' Jay Hawkins at the front desk in your budget-friendly hotel. Don't forget to tip!
---
To learn more about Film Independent, subscribe to our YouTube channel or follow us on Twitter and Facebook. To learn how to become a Member of Film Independent, just click here.