André Leon Talley's Very Fashionable Night at Film Independent at LACMA
What comes to mind when the words style, sophistication and couture are mentioned? For many, the answer is fashion world journalist/fixture André Leon Talley. On May 10 the former Vogue editor-at-large joined Film Independent Members to explore his own personal journey, as portrayed in the Kate Novack's new documentary The Gospel According to André—from growing up in the segregated South to pursuing big dreams in New York City and becoming a fashion world icon in the process. Film Independent President Josh Welsh moderated the Q&A, which also included Novack (Page One: Inside the New York Times) and producer Andrew Rossi (The First Monday in May).
For most people, the thought of creating an artful, nuanced and overall fabulous documentary spotlighting a remarkable figure like Talley might be a challenge. But Novack simply captures her subject just as he is, and was: a man of fashion, history, family and grace. So keep reading for Talley's view of the film, as well as his advice to the young style influencers of today.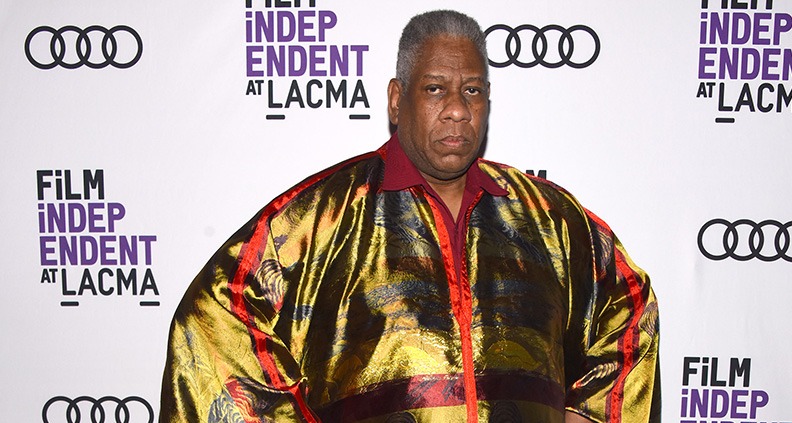 "I watched André appear in fashion documentary after fashion documentary—probably since seeing Unzipped in 1996, which is a movie I really loved," said Novak, whose interest in Talley spans decades. "He was always in these over-the-top, larger-than-life, scene-stealing roles. But they always had the feel of performance."
Initially it was Talley's backstory that drew in Novack, the former Vogue editor being one of the only high-profile African-American men in fashion at the time. "It was just so clear that there was a story [which] needed to be told on film," she said, adding: "It was sort of a glaring omission, that there hadn't been a movie just about him."
"I made The First Monday in May, and Andre plays a pivotal role in that film," said Rossi, citing his own 2016 documentary about the Metropolitan Museum of Art. Watching Talley interview celebrities at the Met Gala and doing press for First Monday made a light bulb go off: "We should do a film on Andre," said Rossi. "And then we met for lunch. And then I said, 'Let's go.'"
Talley chimed in: "It was just that easy"—evident in his enthusiasm that he really trusted his collaborators from the get-go.
Welsh observed, "You're so revealing of yourself in this film," as Talley's love for design, beauty, history and his grandmother are at the forefront. "Well, Kate did her homework," Talley said. "In life you must do your homework, which means you must do research." Adding: "And I always say to young people, do your homework, get your foot in the door!"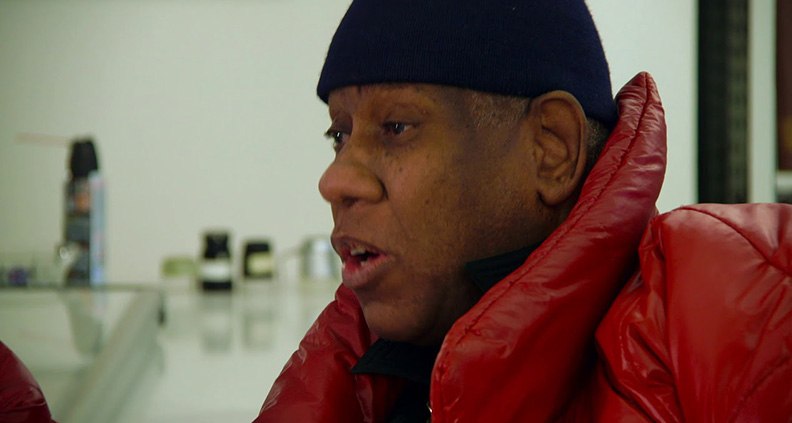 History in general, and especially the history of fashion, is very important to Talley. "You cannot go forward if you do not know the past," he stated. "You have to know that the first great dressmaker was the dressmaker from Marie Antoinette—her name was Rose Bertin." And who was the first great fashion victim? You guessed it: Marie Antoinette.
"I grew up in my grandmother's house. I just looked at every single issue of Vogue," said Talley. "So women's Vogue was the world that I escaped in, and I escaped in the world to the photographs, the writers, everybody…" Vogue was Talley's entrance to literature, but also to sophistication.
You cannot recount the life of André Leon Talley without touching on the subject of his beloved grandmother, the woman who inspired his love for fashion. "My grandmother, I think, was the most stylish woman in church. And so were her sisters, all my aunts," he said. "I would come home [from church] on Sunday and read Vogue," thus escaping to the world of fashion from his bedroom in Durham, North Carolina.
As for the life altering big move to New York City, Talley exclaimed: "Dreams, dreams. I dreamed, I dreamed!" He continued, "But I was not as secure as you think I am. I was just as insecure as the next person, but I had an armor." And that armor was his clothing, he said.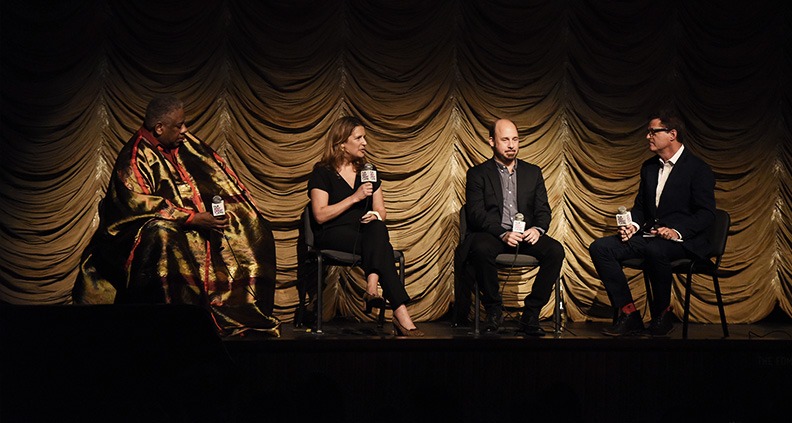 The framing of André throughout the piece was always crucial. "He's pretty far frame-left," said Novack. Rossi jumped in: "I remember also when you [Novack] came back one day talking about radical presence," he said. "This idea of André occupying space in an original way."
How should a young André starting out today discover their passions? "I think people are so plugged into their computers and devices, that's how they discover the world," said Talley.
So, get your foot in the door and express yourself. And if it worked for Talley, it can work for the rest of us.
The Gospel According to André is currently in playing in select theaters and on SVOD, released by Magnolia Pictures. To learn more, visit the film's website.
Coming up at Film Independent at LACMA
To learn more click here. Not a Member of Film Independent yet? Become one today.
Film Independent at LACMA is sponsored by Premier Sponsor Audi, Principal Sponsor SHOWTIME®, Promotional Sponsor KCRW, and Official Photographer WireImage.