Doc Lab Fellow Jessica Kingdon Talks About Her Film Career
EDITOR'S NOTE: the below interview with Jessica Kingdon took place prior to the announcement of the 2022 Film Independent Spirit Awards nominees and extension of our Doc Lab deadlines. Apply today!
***
It goes without saying that the China of 2019 is very different than the China of today, in early 2022. Two full years of the COVID-19 pandemic made sure of that. But the even greater transformation is the one that has been steadily occurring in the Asian megastate for the past 30 years, as the nation has continued to wrap its arms around late-stage capitalism as both juggernaut producer-exporter and consumer; and with this alteration of character, an alteration of daily life.
The paradox of modern China is at the heart of 2020 Film Independent Documentary Lab Fellow Jessica Kingdon's Ascension, released last year and currently nominated for a Film Independent Spirit Award. An experimental collection of vignettes gathered from moments across the industrial landscape, the film is an arresting snapshot of the lifecycle of consumption.
With the 2022 Documentary Lab currently accepting submissions, we spoke to Kingdon about Ascension, opening up the definition of "documentary" and how the Film Independent Doc Lab made it all happen.
JESSICA KINGDON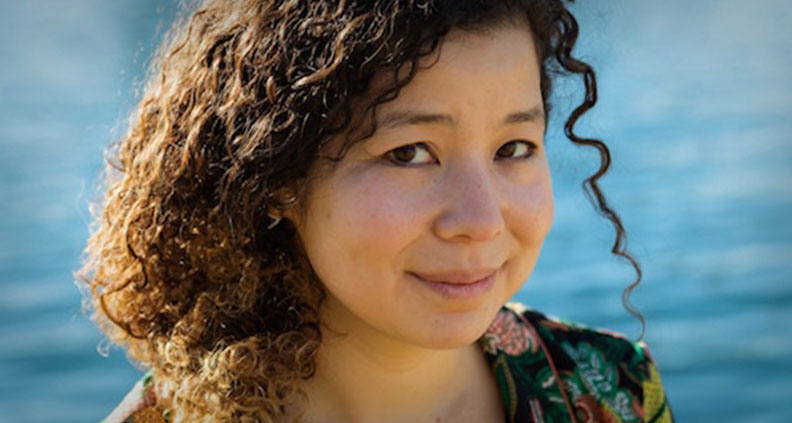 How would you describe Ascension? What is this film and how long have you been working on it?
Kingdon: It's hard for me to describe what Ascension is, because it's such a non-traditional doc, but it's an essay film—that's what I've been calling it—exploring the Chinese Dream today by looking at various places related to the industrial supply chain. And specifically, looking at this cycle of production and aspiration and wealth. We shot in 51 different locations. So it's really a tapestry of consumerism and Capitalism in China.
You shot this in 2019 right before the start of the pandemic. I imagine it would be a lot different if you tried to make this movie today?
Kingdon: Yeah, totally. We got super lucky with our timing. I think China probably felt more open then, but I haven't been back since [filming] obviously. But I've been working on Ascension for about four years, and shooting it for those two years, 2018 and 2019.
What compelled you to make a film about these themes with China, specifically, as the backdrop? I imagine you could also make a film like this set in the US.
Kingdon: Yeah, I think about that too, if there could be a parallel movie that takes place in the States and what that would look like. But I've been thinking about China for a long time, and was pulled toward China for various reasons. Part of it is my heritage—I'm half Chinese—and part of it is because I see China as this large global stage where this paradox of progress is being played out. China now has one of the largest consumer markets in the world, which has only happened in last 30 years. In many ways that's really improved a lot of people's quality of life, but in other ways it's changed a lot. I think it's a really interesting case study on how Capitalism can transform a country.
When did you start to develop an interest in documentary filmmaking?
Kingdon: I think I had always been interested in the arts, and wasn't sure which path I was going to take. I was interested in the creative arts, writing and filmmaking. Writing is such a solitary profession. You need so much internal strength and discipline I feel I just didn't have, but with filmmaking you're accountable to other people. It's just more tangible. So I studied Film in undergrad, but it wasn't, like, production. Through various jobs I basically taught myself basic shooting and editing skills—I was making a lot of videos for companies and nonprofits. Then I went to grad school for Media Studies, which was part theory and part hands-on filmmaking. I went to the New School for my MA and made more experimental work there, but a few documentaries also.
What was sort of your breakthrough moment?
Kingdon: The first short that got me some attention was Commodity City, which came out in 2017. That took place in the largest wholesale market in the world, which is in Yiwu, China. I had made a bunch of shorts before, but that really set me off and sent me down this path.
You talk about coming out of this experimental film background, and it seems like you've been carrying that forward in your documentary work… 
Kingdon: Totally, yeah…
I'm curious, then. What other filmmakers or artists have inspired you? Either creatively or just in terms of just keeping your energy and enthusiasm up for the filmmaking process?
Kingdon: When I was exploring the more experimental side it was people like Nathaniel Dorsky or Maya Deren. But at the same time I was also watching people like Frederick Wiseman, Herzog. And then more formalists, I guess you could call them, like Nikolaus Geyrhalter. That kind of encapsulated the best of both worlds for me, where you had this exciting element of reality and of social issues that are relevant to everybody, but filtered through this more artistic lens.
Your work does have this more experimental bent. It's not, like, straight journalism or anything. Would you even consider yourself a documentarian or do you just see yourself as a filmmaker whose material you draw from is from these nonfiction sources?
Kingdon: A good question. I do consider myself a documentarian; it's just an expanded idea of what a documentary can be. If you see the film, there is a lot of formalist experimentation, but there are also a lot of stories that are happening in that moment of reality. So sort of walking that fine line between commercial film and the more avant garde.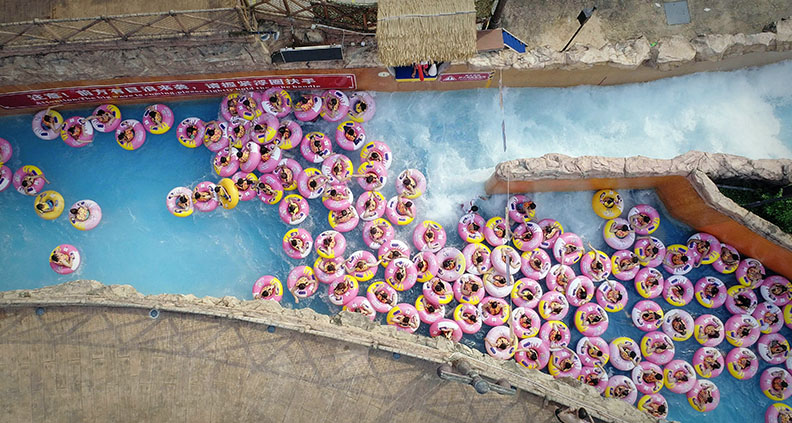 What year did you participate in the Film Independent Documentary Lab?
Kingdon: 2020. When the pandemic happened, we were unsure of whether it was going to happen in person. [the Lab eventually took place remotely –ed.]
Why did you decide to apply?
Kingdon: Well, I had known about Film Independent and thought it was really cool. I had applied for the Directing Lab before and was like, why not try again, now that I have something [Ascension] that's tangible? What I like about labs like this is they give you structure and accountability—especially when you're making your first feature, or maybe second. Having likeminded people to go through the experience with you can be super helpful.
What were some of your main takeaways from the Lab?
Kingdon: The first valuable thing is getting creative notes on your edit. Something specific I learned was how to get feedback. It's not easy. There's an art to getting feedback; the people that you ask, how you ask it, etc. Then there was the community aspect; it's really nice to feel like you're in a group of people who are all making a future in this profession, all at a similar stage. That helped me feel less precious about my own film, if that makes sense. Another thing I got was from when the UCLA law students came and gave use legal advice. There was a lawyer in the program from China and he ended up advising me on some legal things with my film. Specifically licensing some Chinese music later on. Also: practice pitching and public speaking. There's really a lot of public speaking involved, which I never expected. It really felt like a safe space, because we felt like we were able to make mistakes.
In your opinion, why should a nonfiction filmmaker consider applying to the Documentary Lab?
Kingdon: I think the Film Independent Staff are genuinely really great people and I enjoyed being in their company—they fostered a kind of intimacy that was really special.
Is there anything else that you're working on now?
Kingdon: I have a few different ideas in early development that are working with similar themes in a different setting. I'd like to make a joke that I'm making Ascension 2, but maybe I'll ruin it by saying that it's a joke!
Applications for the 2022 Film Independent Documentary Lab are currently open. Applications for Non-Members will now close on January 28, 2022 and applications for Members will close on February 4, 2022.
Film Independent Artist Development promotes unique independent voices by helping filmmakers create and advance new work. To support our work with a donation, please click here.
Keep up with Film Independent…