Bring the Noise Returns TONIGHT with Punk Night of the Living Dead
Tax season notwithstanding, what's more terrifying than a zombie? Just imagine: dozens of undead ghouls shambling towards you in search of delicious brains, decaying flesh hanging off their bones as they overwhelm you with their numbers and sheer relentlessness—worse, even, than the Greenpeace petitioners outside Whole Foods! And with numerous hit books, TV shows and movies here in 2018 we may well be experiencing "peak zombie"—the culmination of our nation's insatiable, decade-plus-long craze for all things undead.
Unusually, the true origins of these sorts of indefatigable pop culture phenomena are hard to pinpoint; the product of many disparate influences, with no clear center. Not so with our modern horror-movie conceptualization of the zombie, which owes its entire existence to one singular Big Bang moment: the release of George A. Romero's iconic 1968 indie-horror classic, Night of the Living Dead.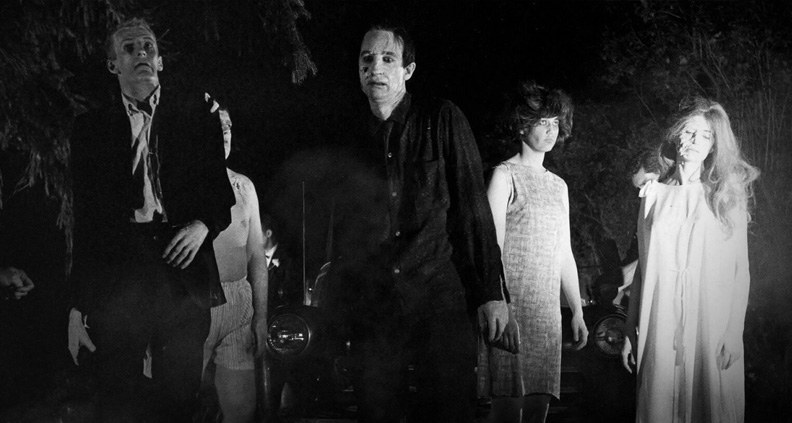 If you're a fan of horror movies—or of movies in general, really—you'd probably already seen Living Dead. But have you ever seen it with an all-new punk rock score performed live by LA garage-mayhem maestros The Paranoyds? Spoiler alert: you have not. Enter the upcoming May 24 return of Bring the Noise. Which, oh my god: THAT'S TONIGHT.
In 2017, Bring the Noise brought five classic films—Welcome to the Dollhouse, Alien, The Breakfast Club, Gulliver's Travels and Weird Science—to screen as part of the Film Independent at LACMA series, presented with all-new original scores performed live by some of today's best new artists.
In case you missed out, here's a quick stroll down memory lane, starting with Bleachers' reimagining of 1985's classic The Breakfast Club (feel free to pump your fist in the air and just sort of, you know, hold it there for a while).
And how about this terrifying jaunt into the future, courtesy of Los Angeles neo-new-wavers YACHT and Ridley Scott's spooky 1979 space epic Alien. Who knew vintage synth bleeps-and-boops were such good inoculation against xenomorphs?
What, more John Hughes? Yes—more John Hughes! This time with Mexican avant-dance punks KINKY taking on the teen auteur's other 1985 title, the utterly bonkers EC comics pastiche Weird Science. See ya later, Oingo Boingo!
Lastly, the one that started it all: Seth Bogart (of San Francisco sleaze-glam garage rockers Hunx and His Pux), who brought his homemade synth pop—and his plastic hair—for the 1995 Todd Solondz's joint Welcome to the Dollhouse.
Bring the Noise returns in just over two weeks—May 24—for its guaranteed most-terrifying edition yet. Needless to say, we're big fans of the late Mr. Romero and especially of Night of the Living Dead. And what better band to match the 1968 film's grimy black-and-white gore than the lo-fi clatter and bang of LA's female-fronted garage punks The Paranoyds.
The event will be followed by a reception (wine! cheese!) hosted by Bring the Noise Lead Sponsor the Hollywood Foreign Press Association. All that, plus another fantastic Matt Owens-designed poster free copies of which will be given out at the event (so buy your tickets today).
Honestly, it's hard to imagine who might be on the fence. Either the idea of a rock 'n roll zombie movie appeals to you or it definitely doesn't. It's not exactly like trying to choose between two virtually indistinguishable shades of white paint at Home Depot. But just in case you crave a little more background info—as a zombie might crave brains—here's a brief history lesson:
NIGHT OF THE LIVING DEAD & THE PARANOYDS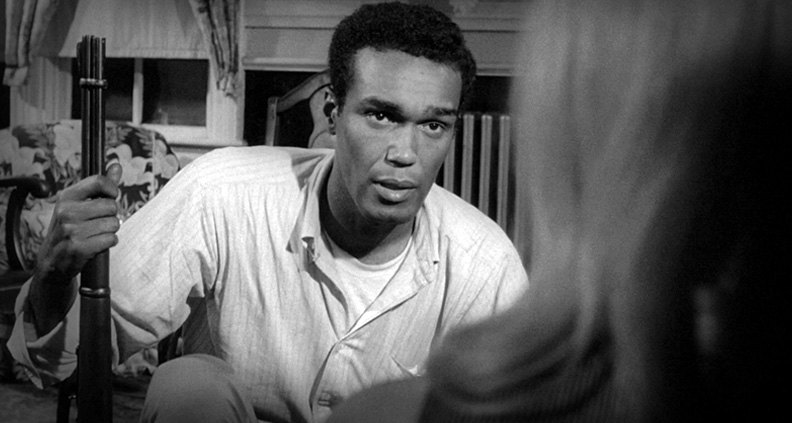 George Romero made Night of the Living Dead about as far away from Hollywood as possible—on the outskirts of his native Pittsburgh, shot with a scant $6,000 shooting budget. At the time, Romero was making a living creating local industrial films. With co-writer John Russo, Romero drew inspiration from the Richard Matheson novel I am Legend, jettisoning an earlier idea for a horror-comedy to tell a more nightmarish tale, about undead "ghouls" rising in the wake of an irradiated UFO sighting to consume the flesh of the living.
The film was also highly progressive for its time, casting African American actor Duane Jones as its heroic lead, an uncommon move at the time for a film with an otherwise predominately white cast. For his part, Romero always asserted that Jones simply gave the best audition. Other actors in the film include Judith O'Dea, Karl Hardman, Marilyn Eastman, Keith Wayne and more.
The film spawned numerous sequels—including 1978's critically acclaimed Dawn of the Dead, 1985's Day of the Dead and Land of the Dead in 2005—plus a highly regarded 1990 remake, directed by legendary horror makeup artist Tom Savini. Today, the film is part of the Criterion Collection and has been added to the Library of Congress. Not bad for a gritty, microbudget horror movie.
The Paranoyds, for their part, are (per the band's Bandcamp) a "four-piece from Los Angeles," adding: "punk wing dong gaze porn pop cop chop proto shoes progs clogs hogs fuzzy wuzzy soaked hugs and slugs." It doesn't get much more succinct than that, folks. To date, the band has released two EPs—Eat Their Own and After You, both released in 2017—plus a few singles. Highly recommended for fans of sloppy garage rock and early-'90s alternative music.
Watch the band's Instagram takeover in preparation for tomorrow night's show below:
Tickets for tonight's Bring the Noise are still on sale—$15 for Film Independent and LACMA Film Club Members and $20 for LACMA Members, students with valid ID and seniors 65+. Tickets are $25 for the general public.
Become a Member of Film Independent today by clicking here. Learn more about by following us on Twitter, Instagram and Facebook. And for more, subscribe to our YouTube channel.
Lead Sponsor of Bring the Noise is the Hollywood Foreign Press Association. Film Independent at LACMA is sponsored by Premier Sponsor Audi, Principal Sponsor SHOWTIME®, Promotional Sponsor KCRW, and Official Photographer WireImage.