Directors Coffee Talk: Andrew Ahn, Justin Simien and Zal Batmanglij On Telling Visual Stories
Kicking off Film Independent's annual Coffee Talks series at the 2017 LA Film Festival on Sunday, writer-director Andrew Ahn (a John Cassavetes Award winner at this year's Film Independent Spirit Awards for his feature debut Spa Night) moderated the Directors panel at the Kirk Douglas Theatre. Joining Ahn were two writer-directors of critically acclaimed cult shows currently streaming on Netflix: The OA's Zal Batmanglij and Dear White People's Justin Simien. Here's what they discussed: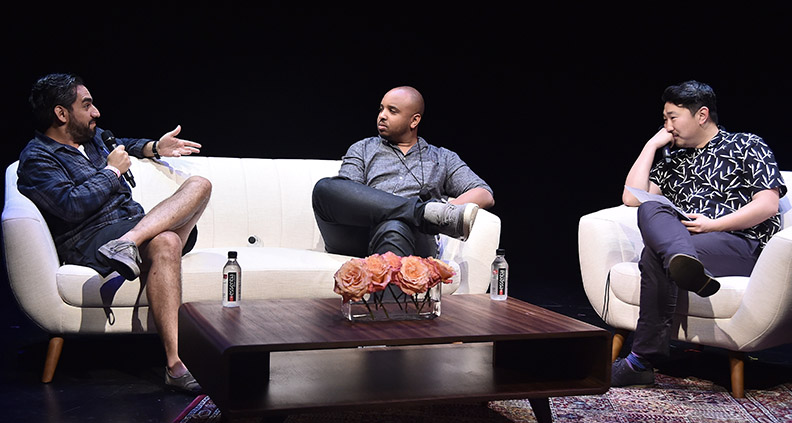 What inspired you to become a filmmaker?
For Simien, it's about being challenged. Watching Disney classics like Beauty and the Beast and The Little Mermaid as a kid, he recalled drawing his own comics versions of the characters, trying to figure out how to tell stories visually. Years later he's still trying to quench that thirst for visual storytelling. "I want to have the images and performances challenge me, [to] expand me in some kind of way that I wasn't expecting before," he said.
Since his family moved around a lot when he was growing up, Batmanglij (also known for The East and The Sound of My Voice, with writing partner Brit Marling) began creating fantasy worlds as a defense mechanism. He built invisible "fantastical structures" in his head, figuring out how to climb and expand them while attempting to recruit his brother to join in his mental adventures. Thinking back, he said that this was his first foray into directing. "You've got to convince someone to join you on the fantasy," he said. "You still have to get [a cameraperson] to see exactly what it is that you see and feel, like you have to show him the parameters of that invisible space."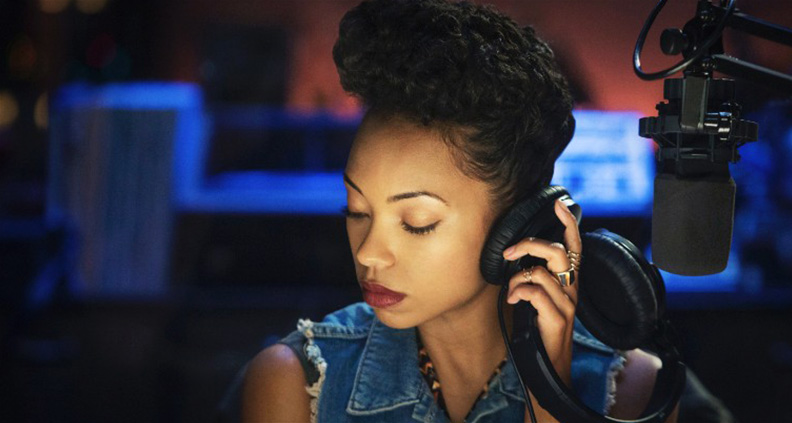 Your Favorite Part of Directing
While some directors keep doing takes until they find the perfect shot, Simien is just the opposite. He meticulously plans every scene in his head and then translates that vision to the cinematographer, actor or production designer. "As close as I can get to how it is in my head is the most fulfilling part. Really [and] truly crafting the visual language of the film."
Explaining his perpetual chase for this sweet spot, Batmanglij referred back to his anecdote about building those fantastical structures as a child. "I'm trying to transcend the invisible wall that blocks you. I'm trying to jump that wall… [to] feel weightless," he said. "I feel like I do this just to be able to one day hit that weightlessness."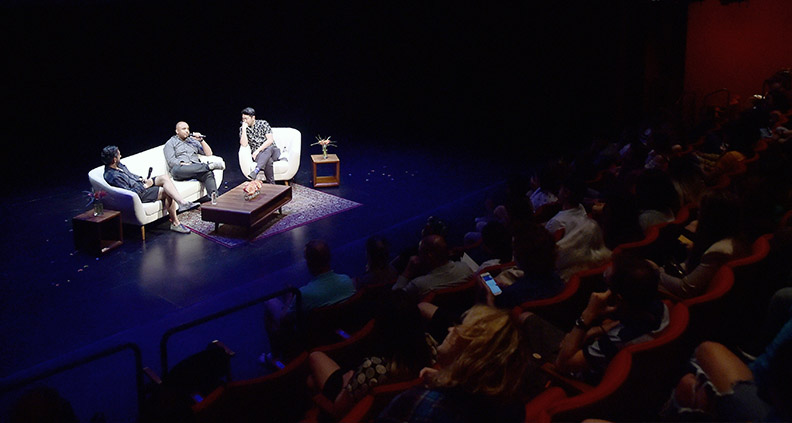 Making Filmmaking a Collaborative Effort
Simien shared that he feels he's at his best when he has a team of "rivals"—people who bring different tools, points of review and energy to a project. "If you want the performance on screen to feel like it's lived, you have to invite others into the process," he said. "To me, working with an actor is all about opening a door."
Working with writing partner Marling has been a 15-year journey for Batmanglij, so they've gotten it down to a science. They can go from breakfast into pre-production and then back to dinner without skipping a beat. "It's like passing a growing embryo back and forth to each other," he said. In bringing The OA to the screen, Batmanglij highly credits Netflix and what he dubbed "the tech company approach," defined as "let's take risks and see how they land."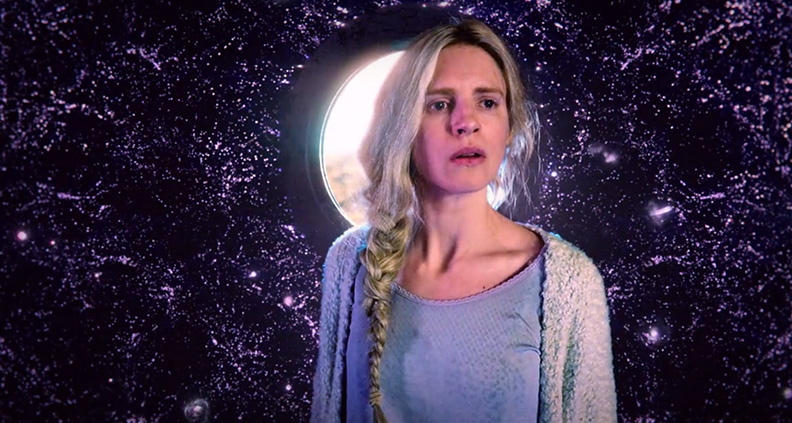 Multi-Protagonist Narratives vs. the "Hero's Journey"
The conversation delved into a discussion of nontraditional story formats beyond the clichéd "hero's journey". Batmanglij feels that audiences have been force-fed this format for far too long, and that not enough people are looking at other equally compelling and effective ways to tell a story. Since cinema's power to change the social dialogue is undeniable, he fears that intense focus on this singular format and the idea of what one person can do has made it so that we see our lives as "a culture about ourselves rather than as part of the tribe." Simien echoed Batmanglij's sentiment, stating his preference for telling challenging stories in the multi-protagonist format. "I wanted the tough stuff, I wanted the 'we don't know how to solve this yet'," he said.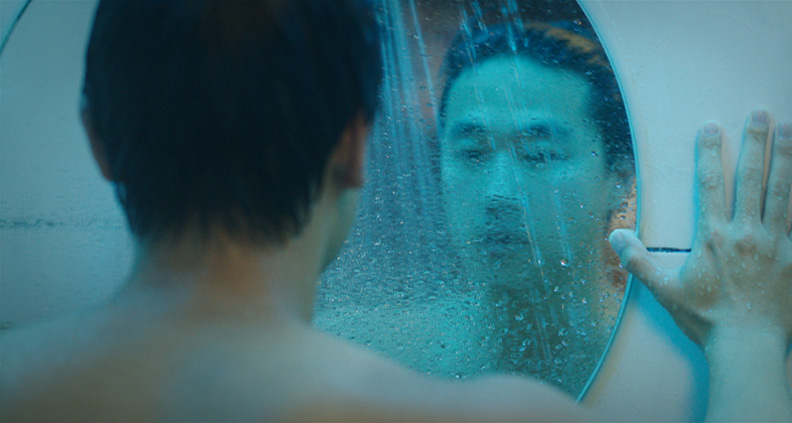 Keep Chasing the Dream
During the post-panel Q&A, a member of the audience asked for advice on the best career path to becoming a director. Said Simien: "There are 100 different ways to get into the industry. The point is, what story is going to keep you up at night and keep you going through the very difficult times? Are you willing to make it by hook or by crook?"
Batmanglij advises those trying to break into Hollywood to focus less about getting your script to the right people and to instead pay more attention to whether your story has real meaning that will resonate with others. As Ahn's mentor in Film Independent's 2014 Directing Lab, he immediately knew that Ahn's personal and profound story, as the closeted Korean-American son of immigrant parents, would strike a chord with audiences. "When someone writes a story that has actual meaning, it has that weightlessness. When you have that idea, all the doors open for you," he said. "Everyone just opens their heart when the story works."
The annual Coffee Talks, sponsored by Ovation TV, took place June 18 at The Kirk Douglas Theatre. The Directors panel is sponsored by Directors Guild of America, the Actors panel is sponsored by SAGindie, the Composers panel is sponsored by BMI, and the Screenwriters panel is sponsored by Writers Guild of America, West.
The 2017 LA Film Festival is currently underway, June 14—22, headquartered at the ArcLight Cinemas Culver City, with additional screenings at ArcLight Hollywood, ArcLight Santa Monica, LACMA and The Theatre at Ace Hotel. Check out the Festival Guide here.
Stay tuned to our Twitter, Facebook and Instagram for the latest new additions and updates. And don't forget to subscribe to our YouTube channel for more exciting announcements. Tickets and passes are on sale now.
Sold out screenings? Get in with a Festival pass. In addition to screenings and special events (even when sold out) Festival passes provide entry to our super-fun Festival Lounge, featuring a 21+ hosted bar and the opportunity to rub shoulders with Festival filmmakers and other film industry professionals. Buy yours. Film Independent Members save up to 25%.