Don't-Miss Indies: What to Watch in December
We all must have been very good this year, because the Holiday season has gifted film lovers an embarrassment of indie film riches for this final month of 2021–far more, in fact, than this meager list of 10 Don't-Miss Indies can fully do justice. So once you're done perusing the below, we encourage you to check our Film Independent's events page for a full menu of additional movie options and their respective screening options. See ya next year!
THE HAND OF GOD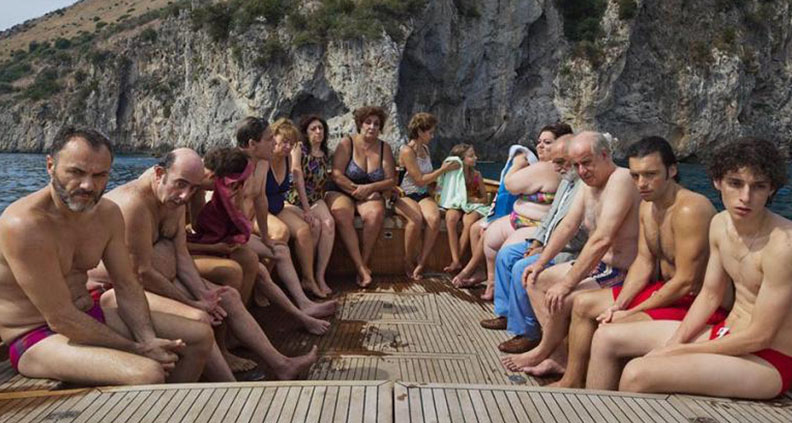 When You Can Watch: Now
Where You Can Watch: Theaters, Netflix (December 15), Film Independent Presents
Director: Paolo Sorrentino
Cast: Filippo Scotti, Toni Servillo, Teresa Saponangelo, Marlon Joubert
Why We're Excited: Winning the Grand Jury Prize at this year's Venice Film Festival, writer-director Paolo Sorrentino's (Il Divo, the HBO miniseries The Young Pope) Italian-language coming-of-age drama is inspired by his own youth. In 1980s Naples, the most earth-shattering news to hit the city is whether Argentinian fútbol icon Diego Maradona–fresh off his 1986 win at the World Cup–might come to play for Napoli F.C. As an entire city awaits with bated breath, the men half-seriously joke about killing themselves if the soccer megastar doesn't come to the city. So much so, in fact, that when teenager Fabietto Schisa (newcomer Scotti) has a panic attack, all his brother has to do to calm him down is to advise him to "think about Maradona." When the legend arrives in town, he unwittingly sets into motion events that will impact Fabietto for years to come. If you're a Film Independent Member in New York, please join us for a theatrical screening and in-person convo with Sorrentino afterward.

BENEDETTA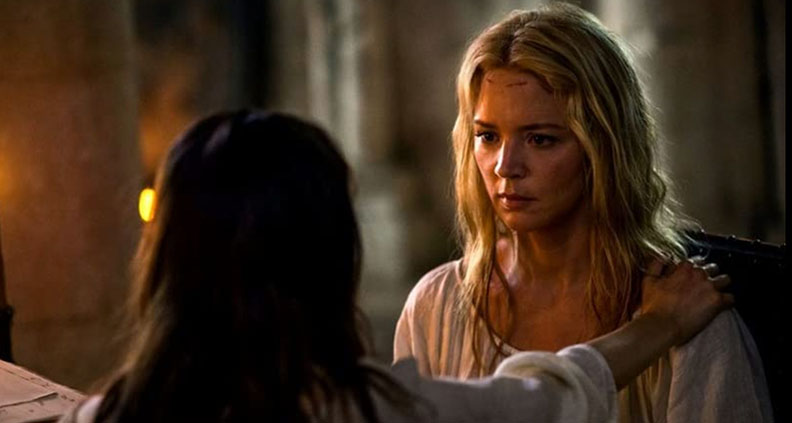 When You Can Watch: December 3
Where You Can Watch: Theaters
Director: Paul Verhoeven
Cast: Virginie Efira, Lambert Wilson, Daphné Patakia, Charlotte Rampling
Why We're Excited: Dutch filmmaker and erotic thriller master (who could forget that ice pick in Basic Instinct–yikes!) Paul Verhoeven's first feature since 2016's Film Independent Spirit Award winning Elle brings us to 17th century Tuscany. In competition for the Palme d'Or at this year's Cannes Film Festival, the drama is loosely based on real-life nun Benedetta Carlini, who was persecuted for a love affair with a fellow nun. In a convent under the iron rule of the Mother Abbess Sister Felicita (played by European arthouse icon Charlotte Rampling), Italian novice Sister Benedetta (Belgian actress Efira) is frequently tormented by religious visions and carnal dreams involving Jesus Christ. When another novice, Bartolomea (Patakia), joins the abbey, the two young women soon engage in more than just the Novena prayer. The French-language erotic drama is based on Judith C. Brown's 1986 nonfiction book, Immodest Acts: The Life of a Lesbian Nun in Renaissance Italy.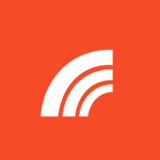 WOLF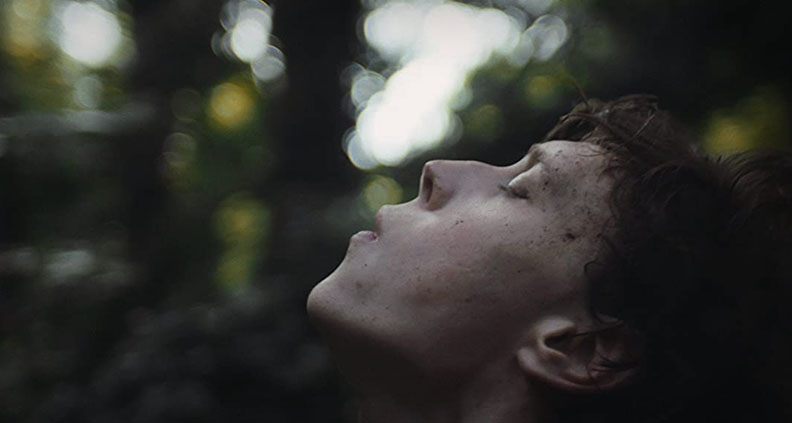 When You Can Watch: December 3
Where You Can Watch: Theaters (Limited)
Director: Nathalie Biancheri
Cast: George MacKay, Lily-Rose Depp, Paddy Considine, Eileen Walsh
Why We're Excited: An Irish-Polish co-production, this indie drama about species dysphoria is documentary filmmaker Biancheri's second fiction, following her 2019 May-December drama Nocturnal. Jacob (1917's MacKay) believes he is a wolf trapped in a human's body and sleeps, eats and lives like the creature (roams around on all fours and howls at the moon, etc.). When his family has exhausted all options, he is sent to a mysterious "True You" clinic, where the purported curative therapies take a draconian turn. At the clinic, he meets long-time patient, "Wildcat" (Depp), and the relationship soon blossoms into an intense romance that will put his beliefs about his identity to the ultimate test.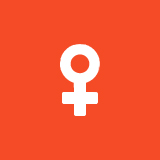 ENCOUNTER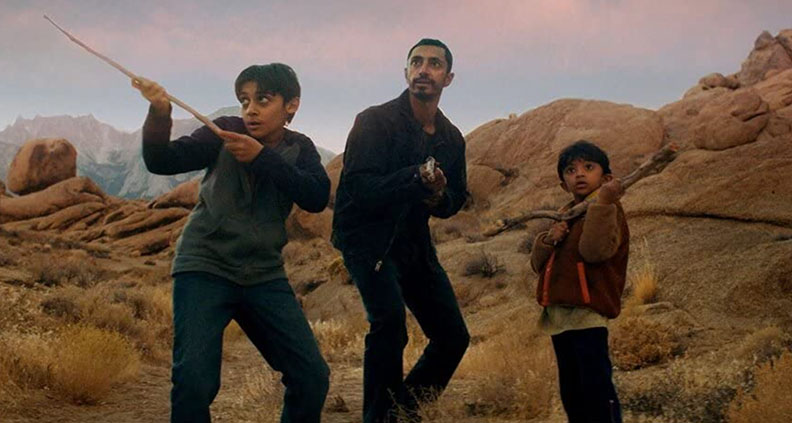 When You Can Watch: December 3
Where You Can Watch: Theaters (Limited), Amazon Prime (December 10), Fi Presents
Directors: Michael Pearce
Cast: Riz Ahmed, Octavia Spencer, Janina Gavankar, Rory Cochrane
Why We're Excited: British filmmaker Michael Pearce's feature debut–an inventive, low-budget alien-invasion thriller–has already scored four nominations at the British Independent Film Awards ("BIFA"). When aliens, in the form of parasites that infect human brains, attack Earth, decorated retired U.S. Marine Malik Khan (Spirit Award winner for Sound of Metal, Ahmed) rescues his two sons from their mother's California home and treks across the Nevada desert, hoping to reach the safety of an army base. You can watch the film at our theatrical screening in Los Angeles tonight, December 3, followed by an in-person conversation with Pearce and actors Riz Ahmed and Octavia Spencer. An online screening of the film will also be available December 3-4.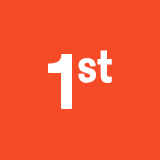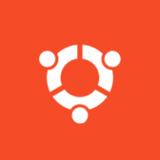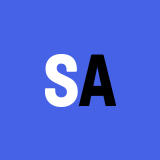 FLEE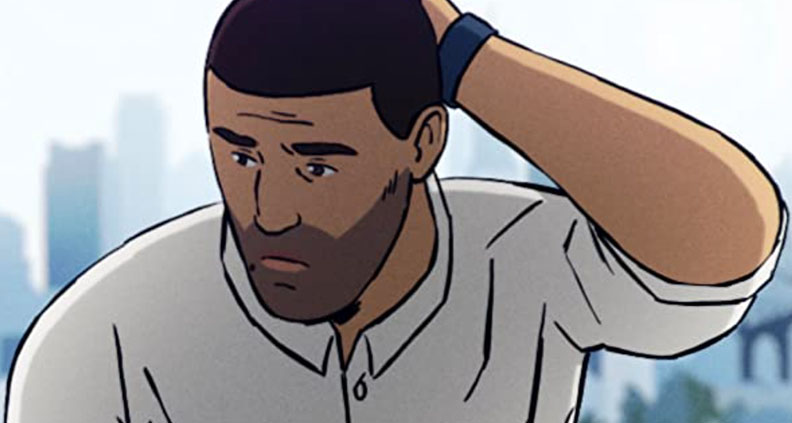 When You Can Watch: December 3
Where You Can Watch: Theaters, Fi Presents
Director: Jonas Poher Rasmussen
Why We're Excited: Denmark's entry for Best International Feature at the upcoming 94th Academy Awards, Danish-French documentarian Poher Rasmussen's (What He Did, Searching for Bill) latest offering is told through animation to conceal the identity of his subject, childhood friend Amin Nawabi (a pseudonym), who spent five years living on the run as a gay teenager before arriving alone as a refugee in Poher Rasmussen's sleepy Danish hometown. Co-written with "Nawabi" himself–who has kept his early life a secret for over 20 years–the Grand Jury Prize winner at this year's Sundance Film Festival chronicles his family's harrowing escape from Afghanistan via Moscow, including how his sisters ended up hiding in a shipping container bound for Sweden. It took Poher Rasmussen eight years to bring the project to fruition, combing through Nawabi's painful past to make sense of his future. The English-language version of the film also features actors Riz Ahmed and Nikolaj Coster-Waldau, who re-recorded the dialogue in English. The film will be screened as part of Film Independent Presents Online Screening Room on Dec 6-7, followed by a pre-recorded conversion with the director.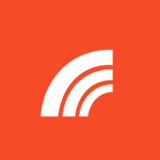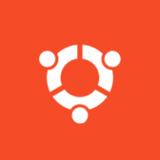 RED ROCKET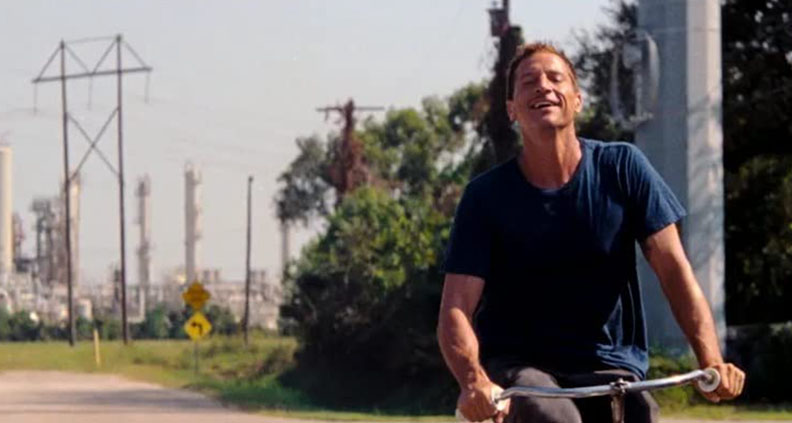 When You Can Watch: December 10
Where You Can Watch: Theaters
Director: Sean Baker
Cast: Simon Rex, Bree Elrod, Suzanna Son
Why We're Excited: A Robert Altman Award winner for 2012's Starlet, acclaimed indie filmmaker Sean Baker (The Florida Project, Tangerine) co-wrote this dark comedy with writing partner Chris Bergoch. Actor, rapper, comedian, former MTV VJ and porn actor Simon Rex plays Mikey Saber, a washed-up porn star who returns to his hometown in Texas after hitting rock bottom in Los Angeles. For his first leading dramatic outing, Rex auditioned for the role via an iPhone video, with only five minutes to prepare. Film in Texas entirely during the Fall of 2020 with a skeleton crew of 10 people, the film was shot on 16mm film. The film premiered in Cannes this year and has since scored three nods at the Gotham Awards.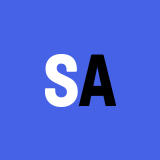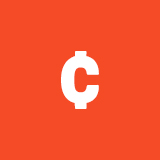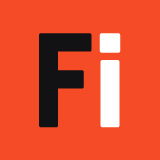 SWAN SONG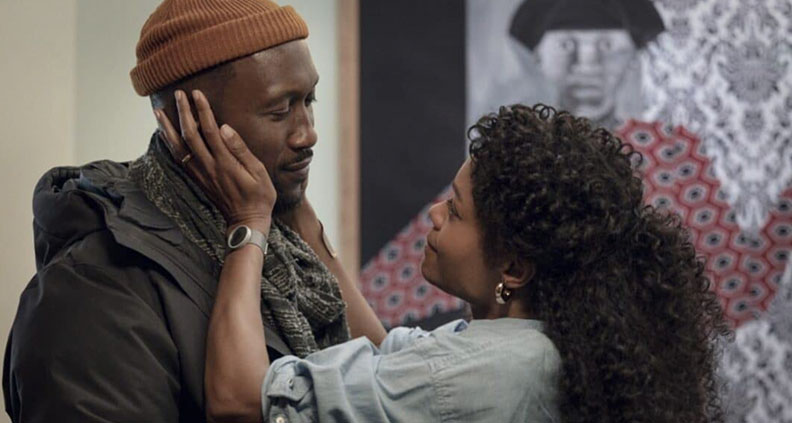 When You Can Watch: December 17
Where You Can Watch: Theaters, Apple TV+
Director: Benjamin Cleary
Cast: Mahershala Ali, Naomie Harris, Awkwafina, Glenn Close
Why We're Excited: Premiering at AFI Fest two weeks ago, short film director Benjamin Cleary's feature directorial debut is at once an elegiac love story and a sleek science-fiction drama. Recently diagnosed with a terminal disease, melancholic illustrator Cameron Turner (Robert Altman Award winner for Moonlight, Ali) has been hiding his illness from wife Poppy (Harris, Ali's Moonlight co-star) and son, Cory. To spare his family from grief and loss, he secretly submits to an experimental cloning technology devised by Dr. Scott (Close, a Spirit Award winner for The Wife), who promises to send his clone back to his family after the duplication process. How does the real Cameron deal with watching his clone live his life while he waits at death's merciless door? You'll have to wait till the film premieres on Apple TV+ on December 17 to find out. Ali is also one of the film's producers.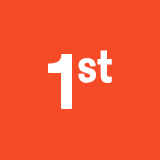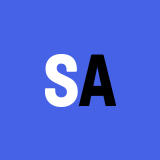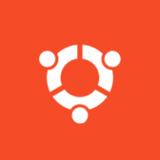 THE TRAGEDY OF MACBETH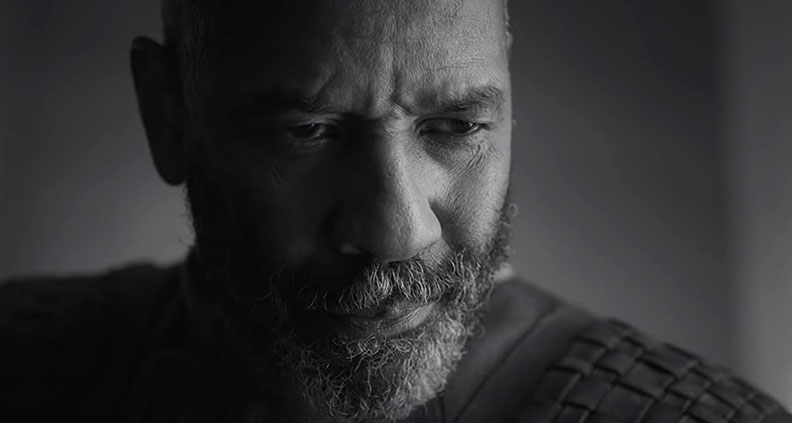 When You Can Watch: December 25
Where You Can Watch: Theaters, Apple TV+ (January 14)
Director: Joel Coen
Cast: Denzel Washington, Frances McDormand, Bertie Carvel, Brendan Gleeson
Why We're Excited: Based on William Shakespeare's Macbeth, three-time Spirit Award winner Joel Coen's fantastical reimagining of the famous play has Washington (a Spirit Awards Best Feature nominee for Ma Rainey's Black Bottom) portraying Lord Macbeth, who believes he will become the King of Scotland after accepting the prophecy from three witches. His power-hungry and manipulative wife, Lady Macbeth–played by four-time Spirit Award winner McDormand (Nomadland, Three Billboards Outside Ebbing, Missouri)–convinces him to hasten his destiny by killing King Duncan (Gleeson, of Showtime's The Comey Rule, The Ballad of Buster Scruggs). Gorgeously shot in black-and-white, this is the first film by Joel Coen without collaborating with his brother Ethan, the other half of the filmmaking duo popularly known as the Coen Brothers (Fargo, No County for Old Men).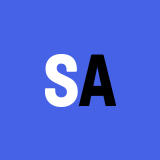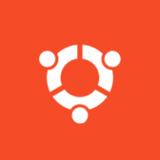 THE LOST DAUGHTER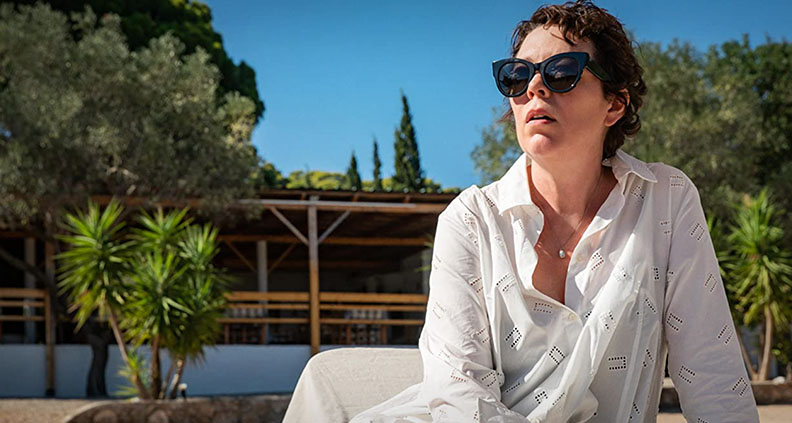 When You Can Watch: December 17
Where You Can Watch: Theaters, Netflix (December 31), Fi Presents
Director: Maggie Gyllenhaal
Cast: Olivia Colman, Dakota Johnson, Jessie Buckley, Paul Mescal, Dagmara Domińczyk, Peter Sarsgaard
Why We're Excited: Winning the Best Screenplay award at this year's Venice Film Festival, two-time Spirit Award nominee Maggie Gyllenhaal's feature directorial debut is a psychological drama based on Italian novelist Elena Ferrante's novel by the same title (original title: La figlia oscura). While on a seaside vacation in Greece, Leda (Colman, of The Favourite and Netflix's The Crown)–a divorcée, mother-of-two and linguistics professor in her late '40s–gets distracted on holiday in Greece with the arrival of young mother, Nina (Robert Altman Award winner for Suspiria, Johnson) and her little girl Elena. Their encounter takes Leda back to her days as a young mother and a life-altering decision made decades ago that haunts her still. Film Independent Members in New York are treated to a theatrical screening, followed by an in-person discussion with Gyllenhaal and actors Johnson and Sarsgaard on December 4. Check out our recap of Maggie Gyllenhaal's career deep-dive (part of our An Evening With… series) and watch the Q&A from our November Los Angeles screening of the film here.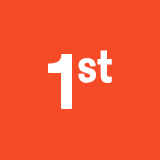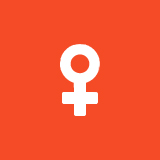 *PROGRAMMER'S PICK* THE POWER OF THE DOG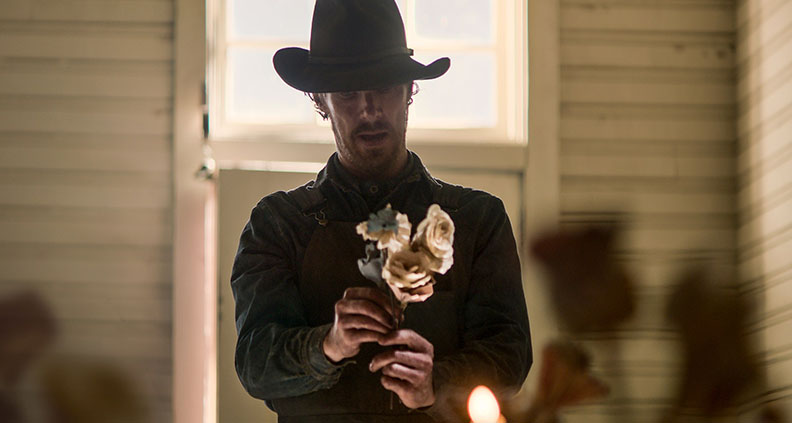 When You Can Watch: Now
Where You Can Watch: Netflix
Director: Jane Campion
Cast: Benedict Cumberbatch, Jesse Plemons, Kirsten Dunst, Kodi Smit-McPhee, Thomasin McKenzie
Why We're Excited: From Jenn Wilson, Film Independent Senior Programmer: "After a 12-year hiatus, Jane Campion makes a triumphant return to feature filmmaking with The Power of the Dog. Benedict Cumberbatch gives an incredibly mesmerizing and fully embodied performance as Phil Burbank, the overbearing co-owner of a successful Montana cattle ranch in 1925. Things go awry in Phil's carefully controlled universe when his brother, George (Jesse Plemons) unexpectedly marries Rose (Kirsten Dunst), who then joins Phil and George at their mansion. Phil sets about trying to destroy the relationship in his very unique way, until Rose's teenage son Peter (Kodi Smit-McPhee) arrives at the ranch and recognizes the malevolence that's been directed at his mother and how much she's deteriorated. Phil, himself a closeted gay man like Peter, has obviously judged Peter to be weak and effeminate, and consequently ineffectual. But Peter, determined to save his mother, makes himself into the rival that Phil Burbank never imagined he'd face. The script and story of this film are so powerful because it shows us how queer people often have an internal life that is completely unexpressed, and consequently they are isolated, complicated, misunderstood and sometimes, unfortunately, really difficult to be around. The result is a film that brilliantly conveys the mental and emotional duress that a closeted person feels in an isolated environment, and creates a great deal of sympathy for a character who makes himself so hard to love. The powerhouse performances of Cumberbatch, Dunst, Plemons, and Smit-McPhee make this one of the best ensemble pieces of the year"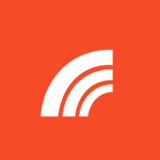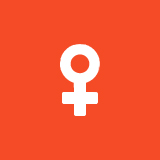 KEY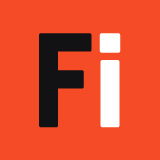 Film Independent Fellow or Member

Film Independent Presents Screening, Q&A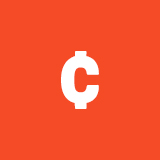 Microbudget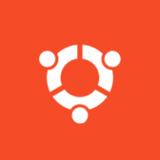 Filmmaker or Lead Characters of Color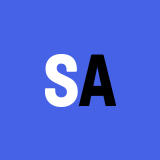 Film Independent Spirit Award Winner or Nominee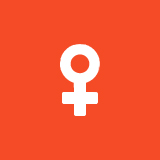 Female Filmmaker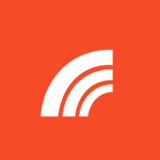 LGBT Filmmaker or Lead LGBT Characters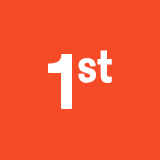 First-time Filmmaker
(Header: Flee)