Don't-Miss Indies: What to Watch in December – Film Independent Presents Edition!
November was an especially hectic month here at Film Independent, what with the 2023 Film Independent Spirit Awards film nominations announcement and everything! But on top of that, we also hosted 16 (!) Film Independent Presents screenings, most of them followed by Q&A sessions with the filmmakers. To catch you up on all of this bounty of exquisite cinematic offerings, here are ten films debuting in December that were screened here last month! Don't forget to check out the Q&A companion piece to each film and follow our calendar of events for screenings in December!

BLONDE

When You Can Watch: Now
Where You Can Watch: Netflix
Director: Andrew Dominik
Cast: Ana de Armas, Lily Fisher, Julianne Nicholson, Adrien Brody, Bobby Cannavale
Why We're Excited: "I guess you're supposed to get used to it. But I can't face doing another scene with Marilyn Monroe. Marilyn doesn't exist. Marilyn Monroe only exists on the screen." The second feature adaptation based on Joyce Carol Oates' 2000 novel, writer-director Andrew Dominik's rendition of Hollywood icon Marilyn Monroe's storied life stars Cuban-Spanish actress Ana de Armas (No Time to Die, Knives Out). Mostly filmed in B&W and running at nearly three hours, the biopic has been met with polarizing reviews despite de Armas' widely acclaimed performance, which garnered the film a 14-minute standing ovation when it premiered at Cannes this past May. Film Independent members on the team include producers Dede Gardner and Jeremy Kleiner.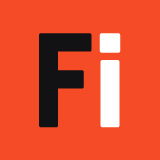 SELENA GOMEZ: MY MIND & ME

When You Can Watch: Now
Where You Can Watch: Apple TV+
Director: Alek Keshishian
Why We're Excited: "Just be who you are, Selena. No one cares about what you're doing, it's about who I am, being OK with where I am. I am grateful to be alive," the 30-year-old singer and actress Selena Gomez (Hulu's hit series Only Murders in the Building) utters at one point in the film. Written by writer-director Keshishian (Madonna: Truth or Dare) and Paul Marchand (Jaco, Persimmon Ridge: An American Landscape), the feature documentary chronicles Gomez's struggles during the 6-year period from 2015 onward, following her diagnosis of lupus and bipolar disorder. Premiering as the opening night film of the 2022 AFI Fest, the film's song 'My Mind & Me' by Gomez was released as a single after the film's debut.

ARGENTINA, 1985

When You Can Watch: Now
Where You Can Watch: Amazon Prime
Director: Santiago Mitre
Cast: Ricardo Darín, Peter Lanzani, Alejandra Flechner, and Norman Briski
Why We're Excited: Selected as Argentina's entry for Best International Feature Film at the upcoming Oscars, co-writer/director Santiago Mitre's historical drama is based on the IRL 1985 Trial of the Juntas, the only large-scale judicial trial against a country's own former dictator government – the de facto military government in power in Argentina from 1976 – 1983. Under the first elected government after democracy was restored in 1983, President Raúl Alfonsín's administration prosecuted the ringleaders of the bloodiest dictatorship in the nation's history, during which thousands were tortured, killed, or otherwise never heard from again, known as "desaparecidos," referring to those who were victims of "forced disappearance."

NANNY

When You Can Watch: December 16
Where You Can Watch: Amazon Prime
Director: Nikyatsu Jusu
Cast: Anna Diop, Michelle Monaghan, Sinqua Walls, Morgan Spector
Why We're Excited: One of three nominees for the 'Someone to Watch' Award in the upcoming Spirit Awards, Sierra-Leonean-American director and 2013 Fast Track Fellow Jusu's directorial debut is the first horror film to ever win the Grand Jury Prize at the Sundance Film Festival when it competed at the festival earlier this year. Anna Diop (Us, Bosch, Quantico) is Aisha, an undocumented Senegalese immigrant nanny for a couple in the Upper East Side of New York – played by Monaghan (Mission: Impossible III and Netflix's slow burn thriller Messiah) and Spector (HBO's The Gilded Age and The Plot Against America). As she works hard to build her life Stateside so that she can one day bring her child to the United States, an old secret comes back to haunt her and threatens to unravel the American Dream she so desperately needs. Producer Nikkia Moulterie is also a Fellow from the 2013's Fast Track program. Producer Daniela Taplin Lundberg is a Film Independent member.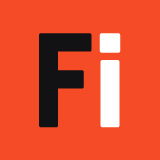 THE TERRITORY

When You Can Watch: Now
Where You Can Watch: Disney+
Director: Alex Pritz
Why We're Excited: Premiering at Sundance earlier this year, the National Geographic documentary follows 18-year-old Indigenous leader Bitaté of the Uru-eu-wau-wau community, who is putting up an intrepid fight against agricultural and colonization exploits in the Amazon rainforest that threatens their way of life. With vérité footage shot in Brazil from 2018 to 2020, director Alex Pritz's (DP on The First Wave) feature directorial debut was the only film that won both the Audience Award and the Special Jury Award at Sundance, garnering praise from audiences and critics alike. "The film is grimly depressing in places. I covered my eyes during Google Earth time-lapse sequences showing the pace of deforestation in the Amazon; the violence of it is too much," The Guardian's critic Cath Clarke writes. Film Independent affiliated members of the production team include Executive Producer Alexandra Johnes (Fellow of the 2015 Fast Track program) and Executive Producer Carolyn Bernstein (Film Independent member).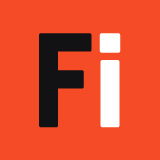 RETROGRADE

When You Can Watch: December 9
Where You Can Watch: Disney+ and Hulu (December 11)
Director: Matthew Heineman
Why We're Excited: Yet another National Geographic doc available on Disney+, Emmy-winning filmmaker Heineman's (City of Ghosts, Cartel Land) crushing yet captivating film captures one of the most heartrending military withdrawals in modern history, chronicling the last nine months of America's 20-year war in Afghanistan that ended with a tumultuous and deadly withdrawal of coalition forces. Told from the POV of the last Green Berets supporting the Afghan army, the film is bookended by the now-infamous harrowing footage of the chaos at the Kabul airport in the last days of August 2021, as desperate Afghans literally did everything possible – including clinging onto the outside of a U.S. Army cargo plane taxiing the runway – to escape before the country fell under Taliban rule once more. Film Independent member Carolyn Bernstein is an Executive Producer on the project.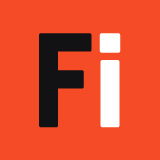 BAD AXE

When You Can Watch: Now
Where You Can Watch: VOD
Director: David Siev
Why We're Excited: Director David Siez's feature debut from IFC Films is an intimate portrait of a struggling Asian-American family in rural Michigan. Amidst the converging quandaries of the COVID-19 pandemic that crushed the global economy and the volatile racial tensions that permeated much of 2020, the family fights to keep their restaurant alive. "The most essential film yet made about this era is David Siev's moving and triumphant "Bad Axe," a film that has already won awards on the fest circuit and is now getting its limited theatrical release. I have thought about this movie more than any other this year," writes movie critic Brian Tallerico of rogerebert.com. Producer Diane Moy Quon is a Fellow of the 2017 Documentary Lab program.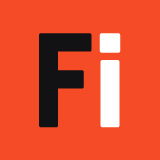 SR.

When You Can Watch: Now
Where You Can Watch: Netflix
Director: Chris Smith
Why We're Excited: The latest offering from two-time Spirit Awards nominee Chris Smith (The Pool, American Job) is a tenderhearted look at the father-son relationship between actor Robert Downey Jr. (Marvel Universe's Iron Man, Tony Stark) and his own father – the filmmaking pioneer who gave us the Madison Avenue advertising satire, Putney Swope, and was part of the American New Wave in the late 1960s – the late Robert Downey, Sr. "I just remember that cacophony of creativity, but mostly laughter …. It was this idea that films kind of brought us together, and till this day, still do," Downey, Jr. says of the emotional core to his family life growing up. Incorporating interviews from family friends including Norman Lear and Alan Arkin, the film is a moving tribute from son to father that was partly shot over Zoom during the height of the COVID-19 pandemic.

TO LESLIE

When You Can Watch: Now
Where You Can Watch: VOD
Directors: Michael Morris
Cast: Andrea Riseborough, Allison Janney, Marc Maron, Andre Royo, Owen Teague
Why We're Excited: Garnering lead actress Riseborough (Oblivion, Birdman) a Best Lead Performance nod in the upcoming Film Independent Spirit Awards, director Morris' (Better Call Saul, 13 Reasons Why) drama follows the titular Leslie (Riseborough) six years after she had won – and squandered – $190,000 in lottery winnings. Now a destitute and scheming alcoholic with nowhere to turn, she moves in with her estranged 21-year-old son James (Teague) but ends up stealing money from his roommate instead. Premiering this spring at SXSW, the film has garnered favorable reviews, currently standing at 98% "Certified Fresh" on Rotten Tomatoes. Film Independent members on the producing team include: Michael Morris, Director; Joel Baral, Co-Producer; Claude Dal Farra, Producer; Brian Keady.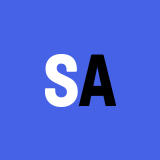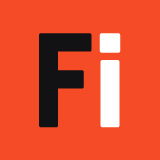 **PROGRAMMER'S PICK** TURN EVERY PAGE: THE ADVENTURES OF ROBERT CARO AND ROBERT GOTTLIEB

When You Can Watch: December 30
Where You Can Watch: Theaters (Limited)
Director: Lizzie Gottlieb
Why We're Excited: From Jenn Wilson, Film Independent Senior Programmer: "Director Lizzie Gottlieb made this documentary film about her father, the editor, Robert Gottlieb, and his longtime colleague, the writer, Robert Caro.  Caro wrote, and Gottlieb edited the 1975 Pulitzer prize-winning biography, The Power Broker: Robert Moses and the Fall of New York.  The two have also spent decades writing a five-volume biography of Lyndon Johnson.  Both men are in their 80s now and still chugging along on volume five of the LBJ series which, if finished, will probably represent one of the greatest achievements in biography-writing history.  Even if you've never heard of either man, or any of their books, this documentary is a fascinating exploration of each man and their sometimes cantankerous relationship as editor/writer.  They fight because each man is entirely dedicated to the craft they practice, and they undoubtedly have made each other's work greater than it would have ever been without the other.  While Gottlieb has spent his life editing some of the greatest works of fiction (Catch-22), Caro has dedicated his life to documenting the little-understood but greatly feared subject of power – how someone gets it, how they wield it, and how they ultimately lose it.  Turn Every Page is not only a delightful film to watch, but also one of the most illuminating films of the year."


Join. Watch. Vote. Become a Film Independent Member today to get exclusive access to watch the 2023 Spirit Awards nominees and vote to determine the winners!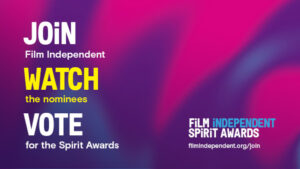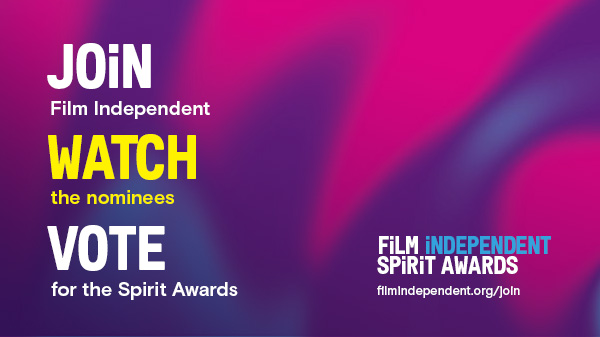 KEY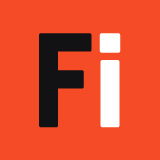 Film Independent Fellow or Member

Film Independent Presents Screening, Q&A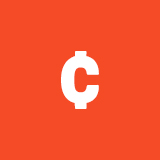 Microbudget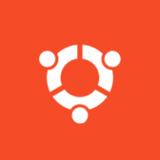 Filmmaker or Lead Characters of Color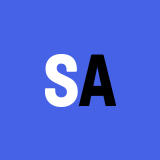 Film Independent Spirit Award Winner or Nominee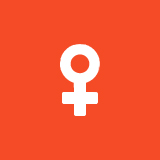 Female Filmmaker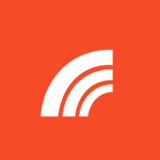 LGBT Filmmaker or Lead LGBT Characters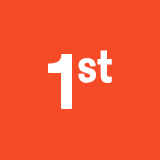 First-time Filmmaker
(Header: 'Sr.' documentary by Chris Smith)