Don't-Miss Indies: What to Watch in November
Between the myriad of awards bait finally being released as awards season campaigning heats up and the frenetic pace of Film Independent Presents screenings lately, we have an abundance of recommendations for you this month! So, sit back and enjoy this month's cinematic offerings.
CAUSEWAY
When You Can Watch: November 4
Where You Can Watch: Theaters (Limited) & Apple TV+
Director: Lila Neugebauer
Cast: Jennifer Lawrence, Brian Tyree Henry, and Linda Emond
Why We're Excited: Part of the Film Independent Presents series, theater director Neugebauer's psychological drama was screened at the NeueHouse Hollywood last month, followed by an in-person Q&A with Neugebauer (Netflix series Maid) and producer Justine Ciarrocchi. Recently premiering at TIFF to critical praise for Lawrence and Henry's respective performances, the director's feature debut takes a deep dive into traumatic brain injury ("TBI") suffered by many soldiers returning from tours in combat zones. An engineer in the Army deployed in Afghanistan, Lynsey – played by 2013 Spirit Awards winner for Silver Linings Playbook, Lawrence – returns home to New Orleans after suffering TBI resulting from an IED explosion in the field. As she works hard to regain her physical and mental abilities – relearning to walk, bathe, use her hands, etc. – she comes across mechanic James (Henty), with whom she bonds over their traumatic pasts, as he had lost a leg in a car accident. Executive Producer Sophia Lin is a member of Film Independent.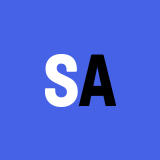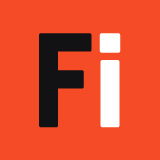 BARDO, FALSE CHRONICLE OF A HANDFUL OF TRUTHS (Orig. title: Bardo, falsa crónica de unas cuantas verdades)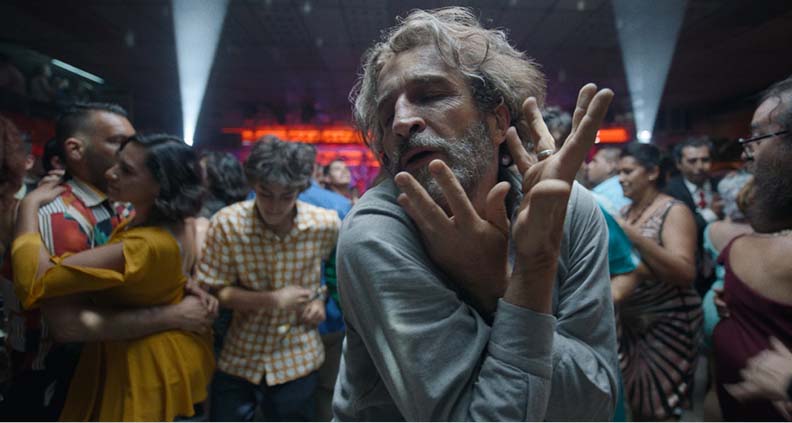 When You Can Watch: November 4
Where You Can Watch: Theaters (Limited) & Netflix (December 16)
Director: Alejandro G. Iñárritu
Cast: Daniel Giménez Cacho, Griselda Siciliani, Ximena Lamadrid
Why We're Excited: Two-time Spirit Awards winner – for Birdman and 21 Grams – writer-director Alejandro G. Iñárritu's latest offering is Mexico's official submission for Best International Feature for the upcoming 2023 Academy Awards. Co-written with Birdman scribe Nicolás Giacobone (Biutiful, The Last Elvis), the black dramedy competed for the Golden Lion award at the 79th Venice International Film Festival. Spanish-born Mexican actor Cacho – who won a Goya Award for his work in the Spanish B&W silent drama Blancanieves – plays renowned Mexican journalist and doc filmmaker Silverio in the film. After winning a prestigious journalism award, he has to return to his native Mexico, a visit that would become a transformational emotional and spiritual journey as he is forced to face his past and reconcile with his culture and identity. The project is very personal to Iñárritu, as it mirrors his own journey having emigrated from Mexico to Los Angeles some 20 years ago.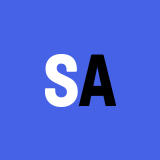 SALVATORE: SHOEMAKER OF DREAMS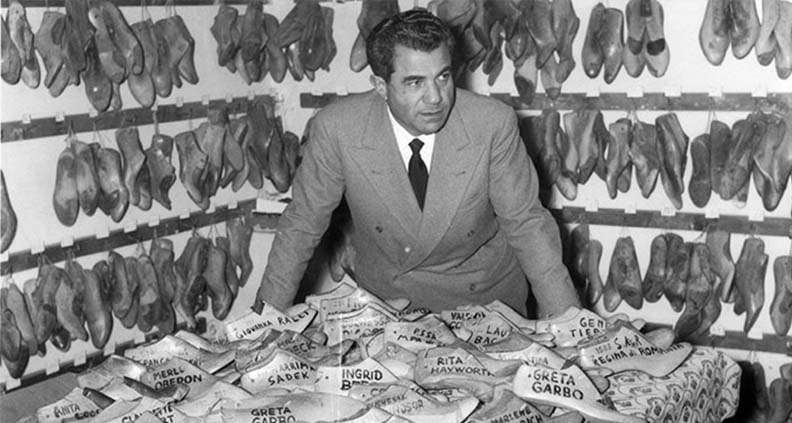 When You Can Watch: November 4
Where You Can Watch: Theaters (Limited)
Director: Luca Guadagnino
Why We're Excited: Another Film Independent Presents event, the film was screened last week at The Grove's AMC in Los Angeles, followed by an in-person conversation with director Luca Guadagnino and writer Dana Thomas. [As previously covered in August's Don't-Miss Indies.] Best known to American audiences for his mesmerizing, gorgeously shot 2017 romantic drama Call Me by Your Name, Spirit Award winner Luca Guadagnino's English-language documentary centers on Italian fashion icon Salvatora Ferragamo. Narrated by Michael Stuhlbarg–who played Elio's father in Call Me by Your Name – the film incorporates parts of Ferragamo's 1955 memoir as well as 100-year-old archival footage, tracing the artist's humble beginnings as a poor cobbler in Bonito, Italy. Ferragamo immigrated to the United States in 1915 and settled in Southern California, soon becoming Hollywood's go-to shoemaker during the silent film era. Clients of the shoemaker-to-the-stars included greats ranging from Douglas Fairbanks to Audrey Hepburn and Rita Hayworth. The love letter to Ferragamo premiered at the 2020 Venice Film Festival.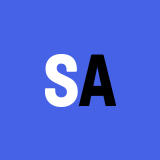 WEIRD: THE AL YANKOVIC STORY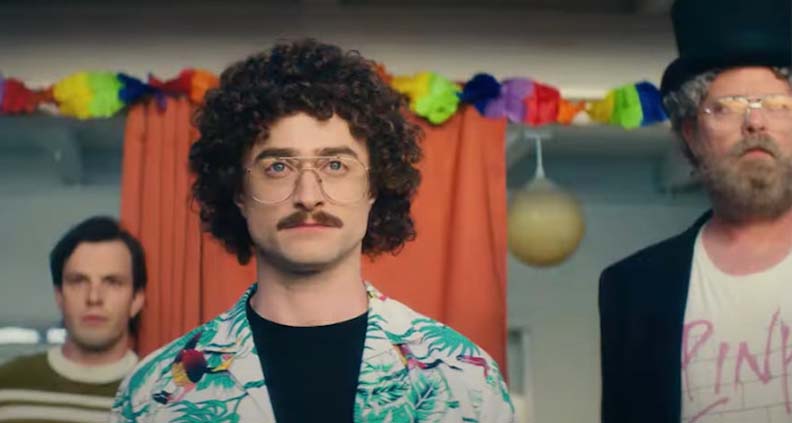 When You Can Watch: November 4
Where You Can Watch: Roku
Director: Eric Appel
Cast: Daniel Radcliffe, Evan Rachel Wood, Rainn Wilson, Diedrich Bader (voice), Toby Huss, and Arturo Castro
Why We're Excited: A filmmaker really couldn't get any better publicity for a project than having Vanity Fair's review declaring the film as "weirding people out in a good way"! TV director Appel's (Brooklyn Nine-Nine, Silicon Valley) feature directing debut is a biographical parody about the famous parody singer, which began its life as a fake trailer for Funny or Die in 2010. After the real Yankovic showed the trailer at some of his concerts, interest on a feature-length film based on his life began gaining momentum, leading to his collaboration with Appel on the original screenplay. The hilarious satire of biopics follows Yankovic's (Radcliffe) – who first became a household name with "Eat It," his parody of Michael Jackson's smash hit "Beat It" in the early 1980s – and has since gone on to birth hilarious parodies such as "Like a Surgeon" (Madonna's "Like a Virgin"), "Fat" (Michael Jackson's "Bad"), "Lasagna" (Los Lobos' "La Bamba"), and countless others. The priceless casting choices in the film include Evan Rachel Wood as Madonna and late-night talk show host Conan O'Brien as Andy Warhol. For more insights on the film, check out the in-person Q&A after the Film Independent Presents screening of the film last month. Film Independent member Tim Headington serves as one of the Producers on the film.

NOCEBO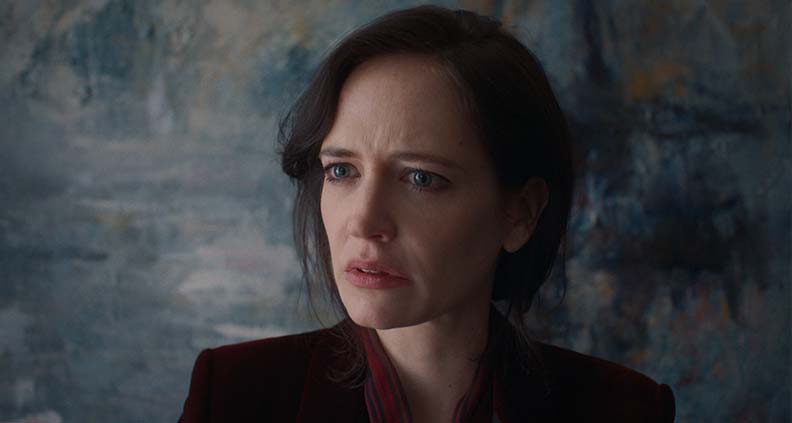 When You Can Watch: November 4
Where You Can Watch: Theaters (Limited) & VOD (Nov 22)
Directors: Lorcan Finnegan
Cast: Eva Green, Mark Strong and Chai Fonacier, and Billie Gadson
Why We're Excited: This psychological supernatural thriller from Lorcan Finnegan (2019 sci-fi thriller Vivarium) is also the first-ever co-production between Ireland and the Philippines. Fashion designer Christine (Green of Casino Royale fame) appears to be going through some trauma-induced short-term memory loss, on top of a long list of ailments including rashes and headaches, bewildering her doctors and baffling her husband Felix (Strong).  She simply has no time for this mess: not only is she busy premiering a new line of children's clothing, the couple is also busy with their 8-year-old daughter Roberta "Bobs" (Gadson). Eight months later, an apparent godsend arrives in the form of Filipina housekeeper, Diana (Fonacier), but neither Christine nor Felix recalls ever hiring anyone ….
MY POLICEMAN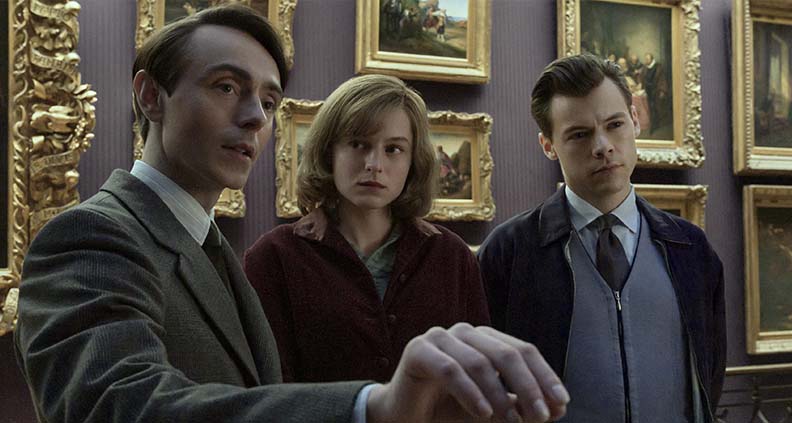 When You Can Watch: November 4
Where You Can Watch: Amazon Prime
Director: Michael Grandage
Cast: Harry Styles, Emma Corrin, David Dawson, Linus Roache, and Rupert Everett
Why We're Excited: In 1950s Brighton, England, when it was not easy to deviate from any type of social convention – and when homosexuality was still illegal – three young people embark on a path that would forever entwine their lives. Gay policeman Tom (Styles) is married to school teacher Marion (The Crown's Princess Diana, Corrin), but he remains in a relationship with museum curator, Patrick (Dawson). Some 40 years later, Patrick's sudden reappearance threatens to unearth the secrets they have worked so hard to keep for decades. Film Independent member Sarah Schecter is amongst the producing team on this period drama.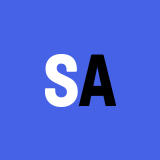 THE FABELMANS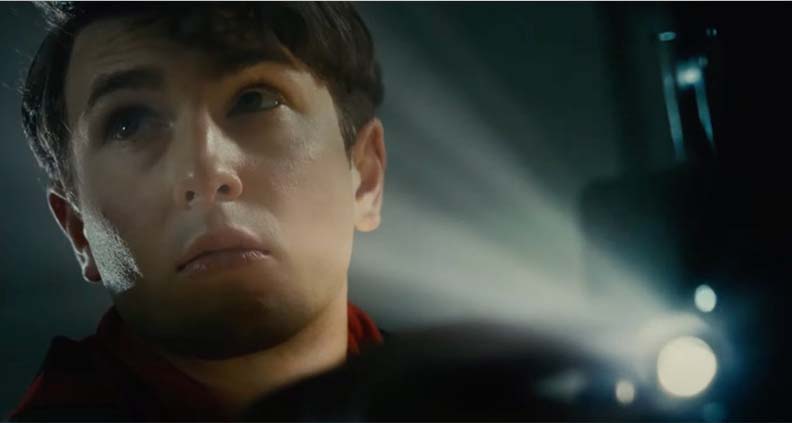 When You Can Watch: November 11
Where You Can Watch: Theaters
Director: Steven Spielberg
Cast: Gabriel LaBelle, Michelle Williams, Paul Dano, Seth Rogen, and Judd Hirsch
Why We're Excited: A semi-autobiographical drama loosely based on Spielberg's early life, the coming-of-age drama is told through the lens of fictional 16-year-old aspiring filmmaker, Sammy Fabelman (LaBelle). Set in post-WWII Arizona (where Spielberg grew up IRL), the ambitious Sammy immerses himself in his passion in filmmaking despite familial objections, and in the process, discovers a shocking family secret. Already shaping up to be a frontrunner in the Oscars race, the film has received much praise for its ensemble cast, in particular for LaBelle, two-time Spirit Awards winner Williams, Spirit Awards alum Dano, and Hirsch. Once he landed the coveted role, LaBelle was granted exclusive access to 8mm features shot by the illustrious director when he was young in order to prepare for the role.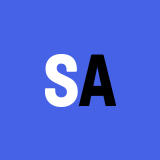 SHE SAID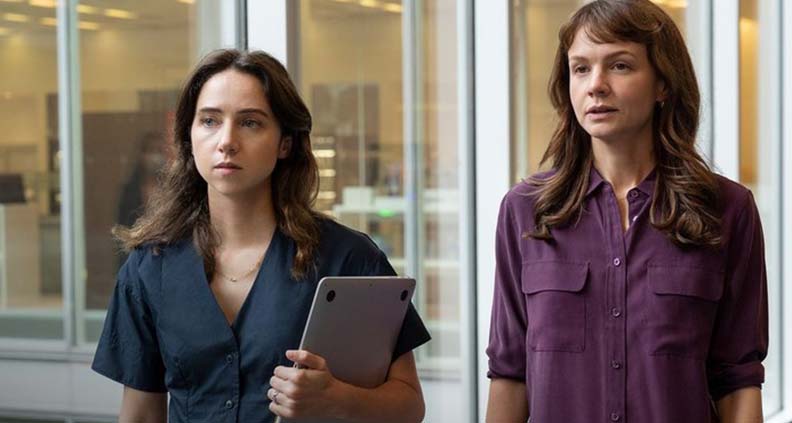 When You Can Watch: November 18
Where You Can Watch: Theaters
Director: Maria Schrader
Cast: Carey Mulligan, Zoe Kazan, Patricia Clarkson, Andre Braugher, and Jennifer Ehle
Why We're Excited: A year after she enthralled us with the lighthearted yet poignant sci-fi romantic fantasy – German film I'm Your Man – director Schrader is back with a dramatization of how two New York Times investigative journalists would take down one of the most powerful producers in Hollywood in the fall of 2017. The drama takes us through Megan Twohey (last year's Spirit Awards winner for Promising Young Woman, Mulligan) and Jodi Kantor's (2012 Spirit Awards nominee for Ruby Sparks, Kazan) months-long investigation into Harvey Weinstein's systemic sexual abuse of countless women over decades, culminating in the October 5, 2017 story published in the New York Times. In the months that followed, the story sparked a much-delayed reckoning that convulsed through not only Hollywood, but across all industries and levels of society throughout the world. Based on Kantor and Twohey's 2019 book by the same title, the film's producing team includes Film Independent members Dede Gardner and Jeremy Kleiner.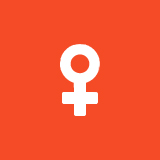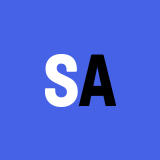 LADY CHATTERLEY'S LOVER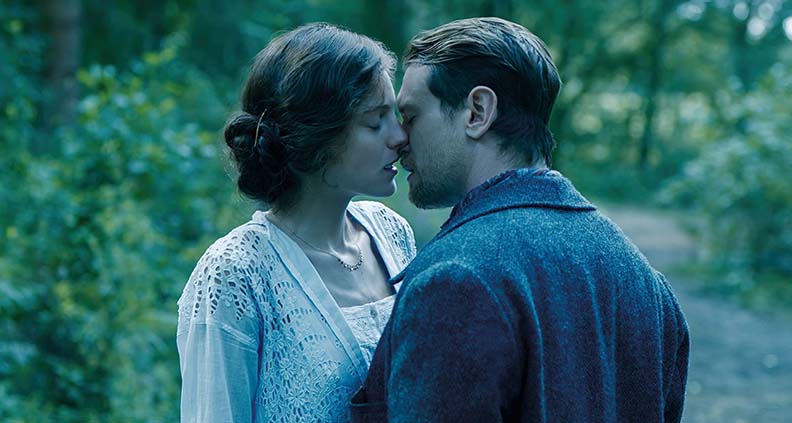 When You Can Watch: November 23
Where You Can Watch: Theaters (Limited) & Netflix (December 2)
Directors: Laure de Clermont-Tonnerre
Cast: Emma Corrin, Faye Marsay, Jack O'Connell
Why We're Excited: Yet another film featured in last month's Film Independent Presents series, the latest film adaptation of D.H. Lawrence's explicit and controversial novel premiered in Toronto back in September. Married to a Baronet with whom she is no longer in love, Lady Chatterley (Corrin) engages in a sultry affair with gamekeeper Mellors (O'Connell), who works on her husband's estate. Does she do what's proper for a woman in her station at that time? Or follow her heart, come what may? Spirit Awards nominee two years ago for The Mustang, director de Clermont-Tonnerre's reimagining is adapted by screenwriter David Magee (the upcoming A Man Called Otto and Life of Pi). To learn more about the film, tune into the in-person Q&A with de Clermont-Tonnerre after last month's members-only screening at the Linwood Dunn Theater.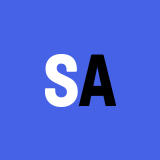 THE SON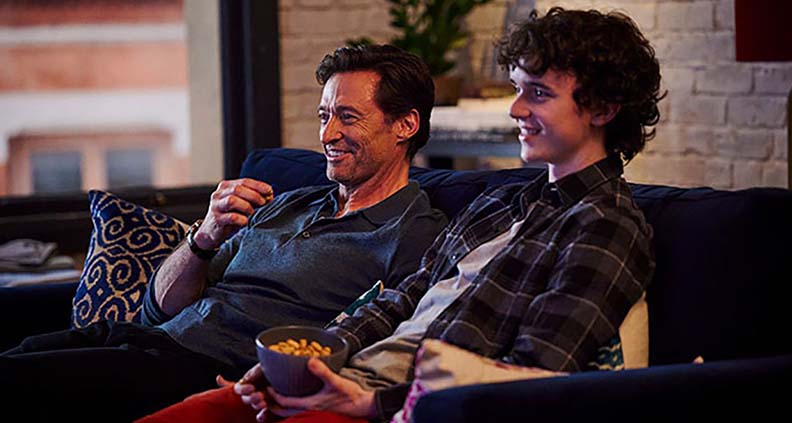 When You Can Watch: November 25
Where You Can Watch: Theaters
Director: Florian Zeller
Cast: Hugh Jackman, Laura Dern, Vanessa Kirby, Zen McGrath, and Anthony Hopkins
Why We're Excited: French director Florian Zeller's sophomore outing – since 2020's Oscar-winning psychological drama about dementia, The Father – is a family drama that is also based on his play by the same title. As Peter (Jackman) settles into a new life in Brooklyn with partner Beth (Mission Impossible: Fallout and The Crown's Kirby) with their infant son, his ex-wife Kate (two-time Spirit Award winner, Dern) drops by with an unwelcome surprise. Their clinically depressed teenage son, Nicholas (McGrath), has been skipping school for months and at this point, the only way forward is to have the boy move in with Peter. Taking care of Nicholas stirs up emotional turmoil from his tattered relationship with his own father, Anthony (Hopkins).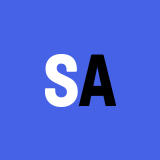 KEY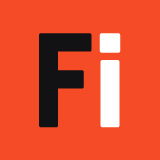 Film Independent Fellow or Member

Film Independent Presents Screening, Q&A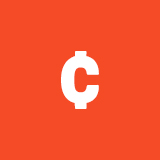 Microbudget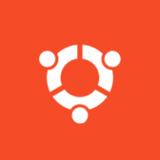 Filmmaker or Lead Characters of Color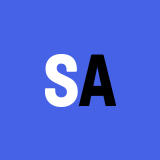 Film Independent Spirit Award Winner or Nominee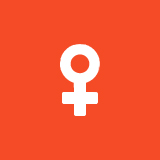 Female Filmmaker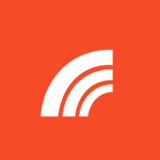 LGBT Filmmaker or Lead LGBT Characters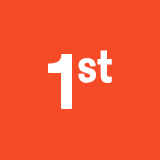 First-time Filmmaker
(Header: 'She Said')