The Must-List: 8 Great Sports Docs That Will Make You Sweat
Just in terms of sheer day-to-day activity, October is undoubtedly the sportsiest month on the calendar. Football is well underway. Both basketball and hockey have just begun. And even stodgy old baseball is careening toward the World Series with the unbridled momentum of a juiced-up knuckleball.
But even if you're still harboring grudges against mean jocks from high school, it's hard to deny the fact that sports have played a huge part in the history of film. Ever since Harold Lloyd bumbled and fumbled his way to gridiron glory in The Freshman, sports have proved a reliable backdrop for telling complicated human stories involving social justice, history, legacy and family.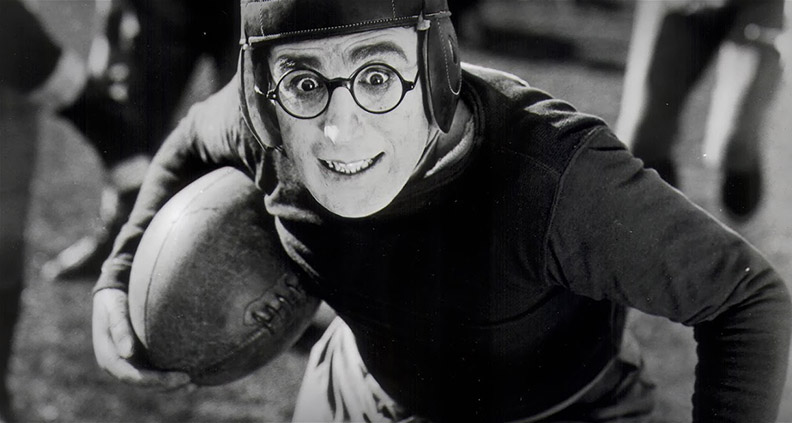 This is especially true of documentaries. Freed from the roadmap of pre-prescribed narrative, sports docs offer all the pleasures of cinematic storytelling with the unpredictable excitement of live competition. The thrill of victory, the agony of defeat—anything can happen. And when it does you can usually count on the doc's subjects to provide an outsized reaction. After all, casual sports fans do exist, but they're rarely the ones with cameras being pointed at them.
So! For this week's Must-List we asked our Film Independent staffers and blog contributors to huddle up and tell us about their favorite sports docs—from the awe-inspiring and inspirational, to the cruel and cautionary. Hut, hut, hike!
---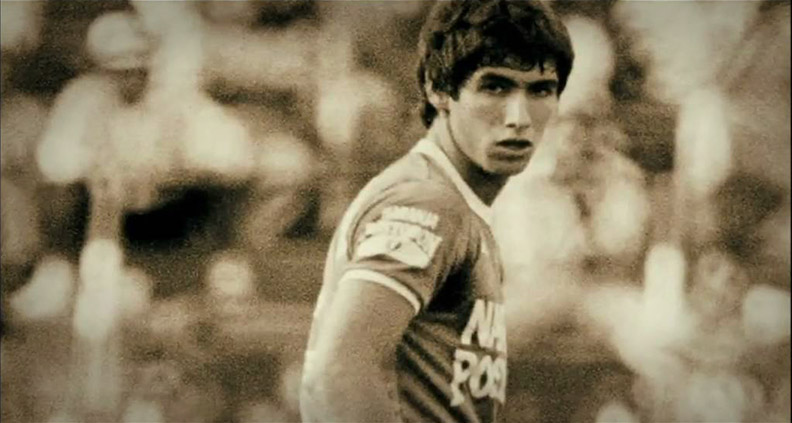 30 for 30: The Two Escobars (2010, dir. Jeff and Michael Zimbalist)
I was born and raised in Colombia, but soccer was not a popular sport in my hometown of Cartagena. We didn't even have a team. Other big cities had their clubs and fan culture, but I didn't follow soccer until Colombia became the South American champion circa the 1994 World Cup, held in the US. By then I was already living in Los Angeles where many of the cup's matches took place.
As many other Colombians looking for a sense of pride and hope in the midst of a Civil War coupled with the War on Drugs, I embraced the team's success. I followed the World Cup for the first time ever, only to be shocked when Andrés Escobar—the team's superstar—scored an accidental goal against his (our) own team in a game against the US. Two weeks later he was shot and killed in Medellin.
The Two Escobars follows the life and career of Andres Escobar as well as that of drug kingpin Pablo Escobar, who were unrelated, but whose lives intersected at this particular juncture of Colombian history. The film brilliantly parallels these two lives, revealing how Pablo Escobar and other drug cartels were fueling the Colombian soccer team in very much the same way that they were permeating the Colombian political and social fabric. Watching this film and discovering this connection was every bit as shocking as witnessing that fateful "goal"—the moment when the fleeting dream of an entire nation was crushed.
This doc particularly resonates with me today in light of a bizarre series of events that have recently unfolded. On September 26, the Colombian government signed an unprecedented Peace Treaty ending 52-years of bloody Civil War. On October 1, the treaty was overturned in a national referendum, leaving everyone in a state of shock. In the midst of this state of limbo, President Juan Manuel Santos was awarded the Nobel Peace price for his relentless efforts to bring peace. Enough material for an epic film!
-Maria Bozzi, Senior Director of Education and International Initiatives
---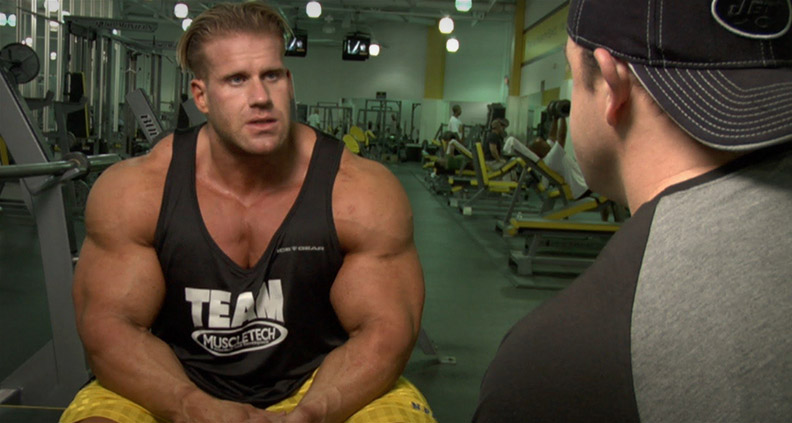 Bigger, Stronger, Faster* (2008, dir. Christopher Bell)
On its surface, Christopher Bell's Bigger, Stronger, Faster* appears to be a straight-up indictment of steroids and cheating. But the reality is much thornier, as Bell delves deep into the larger ethical issues surrounding performance-enhancing drugs to ask why. A child of the muscle-popping, pro-wrestling-and-action-movie '80s, Bell observes how this Reagan-era emphasis on cartoon masculinity warped his own physical expectations and body image, as well as that of his similarly afflicted brothers. What ultimately emerges is a mild defense of anabolic steroids (when used safely) running concurrent to serious anecdotal criticism of America's hyper-competitive "winner take all" mentality. Like Bowling for Columbine's approach to gun violence, Bell goes beyond easy answers and tries to diagnose the soul-sickness lying at the root of the problem.
-Matt Warren, Digital Content Manager
---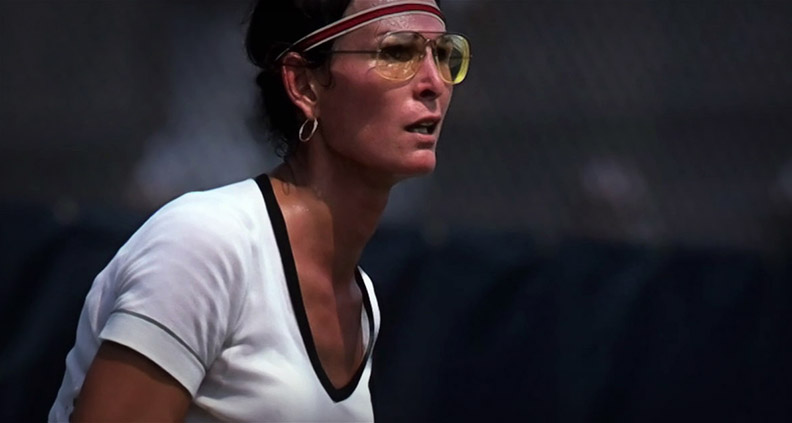 30 for 30: Renée (2011, dir. Eric Drath)
 Transgender athletes' eligibility to compete seemed to be a hot topic at this year's summer Olympics in Rio. Despite the belief that this is a new conversation, Eric Drath's ESPN-produced 30 for 30: Renée explores 1970s-era tennis player Renée Richards' transition and the complications it caused her, both personally and professionally. The opposition Richards faced in being allowed to compete prompted a lawsuit and eventually led to the US Supreme Court overturning The US Tennis Association's policy that only "women born as women" could participate in the US Open.
-Rebecca Cavallari, Corporate Sponsorship Assistant
---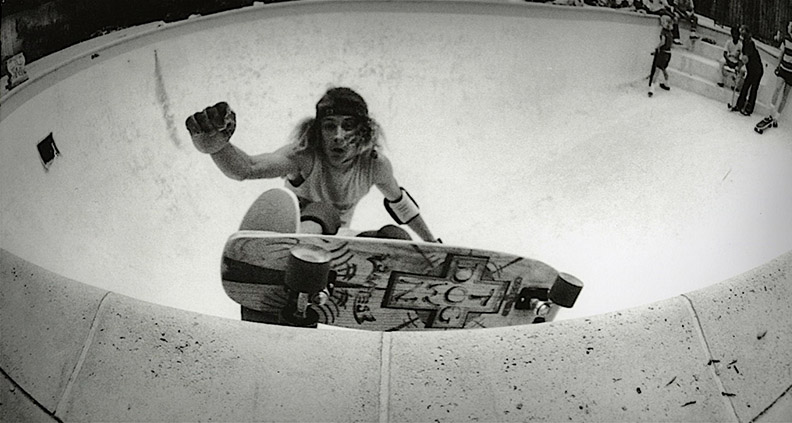 Valley Uprising (2014, dir. Peter Mortimer and Nick Rosen) and Dogtown and Z-Boys (2001, dir. Stacey Peralta)
 I'm not really what you'd call a sports fan, but I love stories about people driven to test their limits and push boundaries. Valley Uprising is a super fun and harrowing journey into the extraordinary world of rock climbing. The film takes you deep into the famous Yosemite Valley—arguably the best place on earth to go climb a rock. Filmmakers Peter Mortimer and Nick Rosen introduce us to the beatniks, hippies and modern-day free climbing maniacs tirelessly propelling this insane sport forward, as each generation of climbers looks to push past their predecessors and fearlessly challenge what was previously thought impossible. Dogtown and Z-Boys is yet another documentary focused on a tightknit group of rebels, one whose pursuit of fun and freedom would alter the way the world looked at skateboarding. Director (and documentary co-subject) Stacy Peralta takes us back to where he grew up: Venice Beach, CA in the late 1970s, a tough town where a group of unassuming kids inadvertently captured the attention of the world and sparking a skateboarding revolution that is still with us today. 
-Anthony Ferranti, Film Independent blogger
---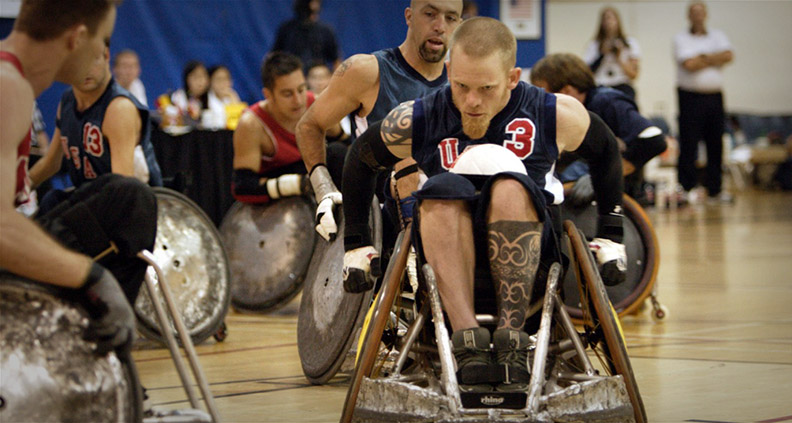 Murderball (2005, dir. Henry Alex Rubin, Dana Adam Shapiro)
I've been reliably terrible at every sport I've ever attempted, so it takes a bit of doing to put myself inside the mind of an elite athlete. What's not difficult to comprehend, however, is just how devastating it would be lose your mobility. Athletes express themselves with their bodies, after all. But that's precisely what makes Murderball so fascinating. The film chronicles one season in the life of the US Paralympic wheelchair rugby (aka "murderball") team. Led by charismatic team captain Mark Zupan, the US team is a motley collection of personalities united by a ruthless competitive streak undiminished by disability. But Murderball isn't some piece of cuddly, feel-good claptrap. Its subjects are loud, crude and outspoken—jocks, in other words. (Matt Warren)
---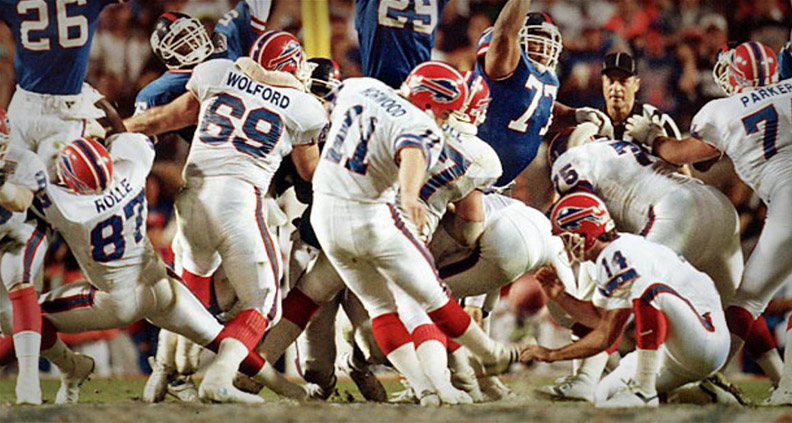 30 for 30: The Four Falls of Buffalo (2015, dir. Ken Rodgers)
From 1990 to 1993 the Buffalo Bills had a groundbreaking run of AFC championship wins, playing in a record four consecutive Super Bowls. That's an astonishing achievement—but unfortunately the team is most notable for losing each of those four Super Bowls. Ken Rodgers directs ESPN's 30 for 30: The Four Falls of Buffalo, revisiting each of those failed games with Hall-of-Famers such as Jim Kelly, Bruce Smith, Andre Reed and Thurman Thomas. The documentary aims to digest the errors of the team and exonerate Scott Norwood, the notorious "wide right" kicker whose flubbed field goal at Super Bowl XXV in 1991 cost the team its clearest shot at victory. (Rebecca Cavallari)
---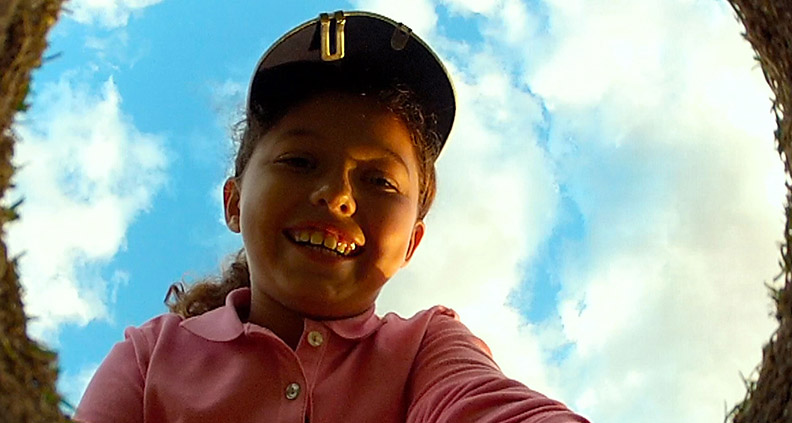 The Short Game (2015, dir. Josh Greenbaum)
Growing up, it wasn't unusual for my older brother to remove the remote control from my hand with force and change the channel from whatever teen drama I was watching to SportsCenter—or worse, an actual sporting event.
So I've never been what you'd call a "sports fan." However, I rarely encounter an inspirational sports movie I don't thoroughly enjoy weeping through. What's better than witnessing people live their purpose with intense passion and drive? Maybe actually being a person who lives that way? Right, then inspirational sports movies allow us a glimpse into this world but from the comfort of our nacho cheese-stained couches.
My favorite is The Short Game, which follows the lives of the best child golfers in the world as they train for and compete in the World Championships of Junior Golfing. This documentary has you rooting for all of the kids—each with his or her distinctive background, personality and temperament. For me, the standout is Allan Kournikova (yes, tennis star Anna Kournikova's younger brother), who at seven would easily fit in at a three-martini lunch with a group of 40 year-old Hedge Funders. He's extremely talented, driven, exhibits good sportsmanship and has 102 trophies to show for it (which he describes as "good art.") From showing off his sister's "ancient" Olympic medal to proclaiming that overhydrating is a "bad nutrition system," almost everything he says is ridiculously funny and/or unexpectedly wise.
The dedication and love of the game is evident from Kournikova's early morning speed and agility sessions to one of my favorite scenes, where his BFF (and hotshot girl golfer) Alexa Pano hits ball after ball at the driving range. Enter tropical rainstorm. The rain turns into torrential downpour and an unfazed pint-sized Pano is soon the only one out there—until lightening strikes and she's finally forced to scurry away. Once the storm passes, she warms up her hands and returns to robotically hitting ball after ball.
When the kids finally make it to Pinehurst, your heart is guaranteed to break for Jed Dy who was a serious contender for world champion but receives a devastating penalty for being late to his tee time after a confusing rain delay, as well as for all the kids who seem more concerned about disappointing their parents than the prospect of not winning—I'm looking at you, Amari "Tigress" Avery's dad! Luckily for the viewer, those uncomfortable moments in child psychology are balanced with passion, playfulness and South Africa's Zamokuhle Nxasana's enthusiasm for eating dinner and being "happy, happy, happy" when he's named "Most Improved."
-Maggie Moe, Director of Marketing
---
So hit the showers, ice that knee and let us know your favorite sports documentary. Tell us in the comments, or share your picks with us on Facebook and Twitter.
To learn more about Film Independent, subscribe to our YouTube channel. You can catch up with the rest of our blog here. To learn how to become a Member of Film Independent, just click here.