Fiscal Spotlight: Displacement, Migration and Multi-Media
Welcome to Fiscal Spotlight, a special monthly round up of projects—at all stages of production—working their way through Film Independent's Fiscal Sponsorship pipeline. Enjoy!
***
People will often talk about a character's journey when discussing storytelling. And a lot of the time, these so-called journeys are purely abstract or simply metaphors for self-actualization—like Arthur Fleck's "journey" to becoming a clown-themed supervillain in Joker, or Reginald Dwight's "journey" to becoming Elton John in Rocketman. But frequently, the journeys at the heart of our favorite works of narrative art are far more literal, centering on stories of displacement and relocation; stories, sadly, that more relevant than ever.
Displacement, migration, immigration—however you want to categorize it, the relocation of groups and individuals specifically for political reasons is the theme uniting the three projects being highlighted in this month's Fiscal Spotlight. Though their forms (nonfiction short, short narrative film, lab education program) and subjects (the United States, Mexico, Syria) might vary, all three of these projects seek to shed light on the trauma of being forced to leave home.
As always, this month's Fiscal Spotlight subjects are all currently taking advantage of Film Independent's 501(c)3 nonprofit status to obtain institutional grants and tax-deductible donations via Fiscal Sponsorship. Here's how:
This month's projects are There is no Line, Burros and The Hawkawati Project: The Syrian Crisis. Learn more about each film and those involved below.
THERE IS NO LINE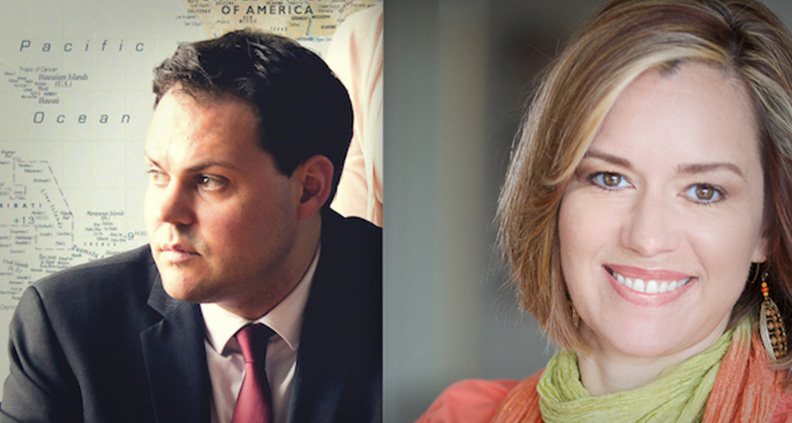 Project type: Documentary Short
Project status: Development
Director: Sharon Boeckle
About the project: Immigration to the United States is nothing like a visit to the post office or DMV. There's nowhere for potential immigrants to walk up and tear off a pointy slip of paper with a number on it, while CNN blares into a crowded waiting room. Yet the lie lives on. Every major presidential candidate since the early 1990s has referenced "the line" in one way or another; it continues to haunt Congressional immigration reform negotiations each year and cable talk shows from both sides of our partisan divide. But there is no line. Continuing to discuss immigration into the United States in terms of a "line" does nothing to move the conversation forward; The image of "the line" presumes that anyone in the world who is willing to wait it out should be able to immigrate to the United States "the right way"—where the simple truth is that upwards of 99% of the population of the Earth simply has no legal ability to do so.
Meet the filmmakers: To learn more about There is No Line and how to support the project, click here. Director Sharon Boeckle is the founder of Sila Productions, which seeks to "craft meaningful, life-affirming stories, which promote positive change." Her work includes the documentaries Vendemmia, Kill Pen and the award-winning Bucking Tradition. Executive producer Matt Cameron has been a practicing immigration attorney for 15 years, serving as the co-director of the Golden Stairs Immigration Center.
BURROS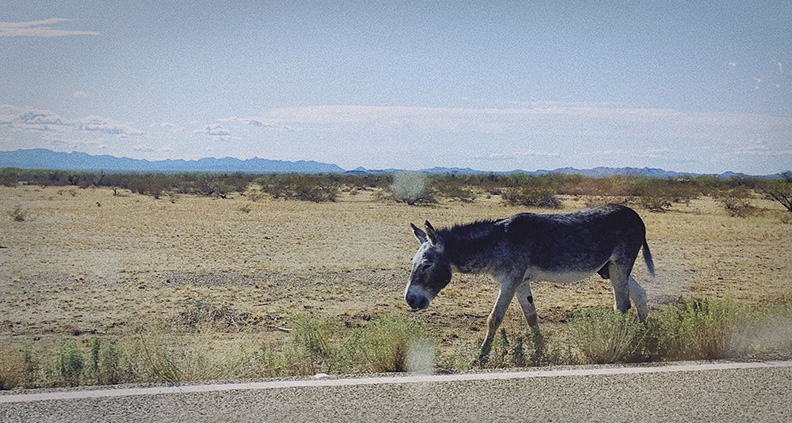 Project type: Narrative Short
Project status: Production
Director: Jefferson Stein
Producers: Liz Cardenas, Russell Sheaffer 
About the project: Set in Southern Arizona 20 miles from the Mexico border in the desert town of Sells—the capital of the Tohono O'odham Nation—Burros tells the story of Elsa, a rambunctious six-year-old Native American girl with a passion for tracking. Bored at home during the summer, she spends the long, hot days at home with her dog, while her father supports them by tracking drug smugglers in the only all-Native American U.S. law enforcement unit: the "Shadow Wolves." When Elsa finds a Hispanic girl who has been separated from her father while crossed the Mexico border into the United States, she takes her on an adventure through her pastel, desert world. As Elsa takes her new friend in search for food and help, we get a look at the lives of the Tohono O'odham people, who are wrapped up in the politics and violence of the countries surrounding them.
Meet the filmmakers: To learn more about Burros and how to support the project, click here. Director Jefferson Stein is an award-winning filmmaker out of Texas now based in Los Angeles. He has directed commercials for Budweiser, TGI Fridays, The Home Depot and Frito-Lay, among others. His 2015 short Tumble Dry Low screened at festivals worldwide. Producer Liz Cardenas is a 2019 Film Independent Spirit Award nominee, whose work includes Never Goin' Back and A Ghost Story, both released by A24.
THE HAKAWATI PROJECT: THE SYRIAN CRISIS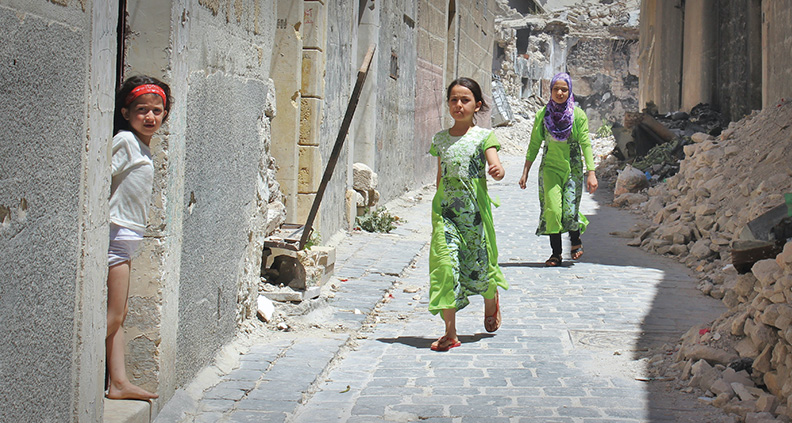 Project type: Interactive
Project status: Development
Co-Founder/Project Director: Sona Tatoyan
Co-Founder: Jennifer Robinson
About the project: We hear the word "refugee" constantly, and perhaps forget that we're talking about human beings who have lost loved ones, homes, dreams and dignity; people who have been lost and confused amidst the stories their lives have become—and who have much to say and express in creative ways. People who stayed in their country and live today under ferocious economic sanctions, inside crumbling buildings and crumbling futures. Taking place in Armenia, The Hakawati Project is a two-month comprehensive filmmaking lab, working to produce six short films made under the mentorship of A-list international talent. In collaboration with The Sundance Institute, the project aims to bring together those impacted by the Syrian crisis and support them in developing their filmmaking skills. By doing so, we hope to help empower the expression of narratives often silenced in mainstream media. Through this process we hope to build a bridge between the communities fractured by this crisis and the global community at large. Our work will function by healing and educating both the talent involved and the receiving audience among the international community.
Meet the filmmakers: To learn more about The Hakawati Project and how to support the project, click here. Co-founder and project director Sona Totoyan is a first-generation Syrian-Armenian-American actor/writer/producer, and is a 2011 Sundance/RAWI Screenwriting Lab participant. Co-founder Jennifer Robinson is an Australian barrister based in London, specializing in human rights, media, public and international law.
Learn more about Fiscal Sponsorship, including its benefits and eligibility requirements by visiting our website. See which projects are currently being supported via our Sponsored Projects page.
Get More Involved…
(Header: There is No Line)