Fiscal Spotlight: Solar Powered Festival, YouTube Poetry and More
Welcome to Fiscal Spotlight, a special monthly round up of projects—at all stages of production—working their way through Film Independent's Fiscal Sponsorship pipeline.
***
Generally, the deal with this column is that each month we tell you about three great film projects that we hope you'll join us in supporting as part of Film Independent's Fiscal Sponsorship program. And at this point we've talked about lots and lots of films. Which, hey. Good for all of us. But what we haven't talked about nearly as much is that Fiscal Sponsorship is here to support cinema arts projects of all types, from film festivals to upstart production shingles to new media efforts and more—just take a look at the three unique projects below.
Perhaps you've always wanted to bask in the glow of sustainable, solar-powered cinema whilst communing with the great outdoors. Or watching an artful online video clip set to your favorite piece of modern poetry. Or even having a reputable new venue for exhibiting your own film work, free of charge. Whatever the case, these three outside-the-box endeavors need your help to bring their idiosyncratic visions of new platforms for independent film to life.
And as always, all three of this month's Spotlight subjects are taking advantage of Film Independent's own 501(c)3 nonprofit status to obtain institutional grants and tax-deductible donations via Fiscal Sponsorship. Here's how it works:
This month's projects are the Oscillation Transia Film Festival, Blank Verse Films and Emerging Artists LA. Keep reading to learn more…
OSCILLATION TRANSIA FILM FESTIVAL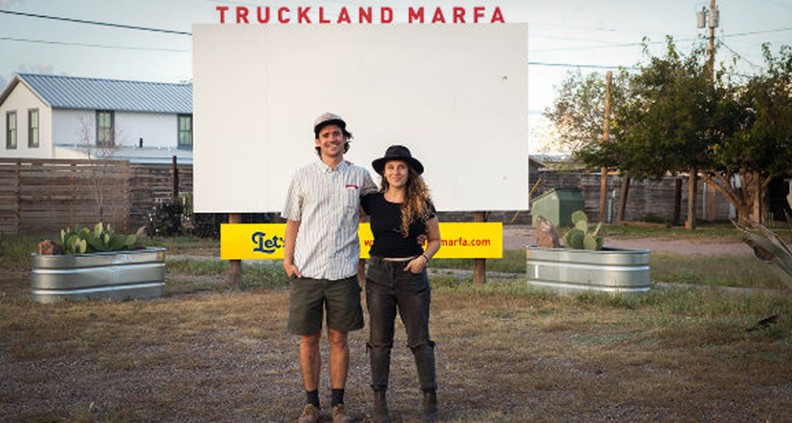 Project type: Film Festival
Project status: Engagement/outreach
Festival Director: Jess Giacobbe
Festival Engineer: Austin Krause
About the project: Oscillation Transia Film Festival is a nonprofit traveling event exploring the intersection of solar energy application and environmental awareness through the art of film. Combining a love for nature and outdoor cinema, Oscillation Transia Film Festival screens works in outdoor and rural areas around the U.S. Films will explore both fictional and non-fictional themes—of movement, nomadic living, adventure and the natural world. Oscillation Transia will screen works by national and international filmmakers for its upcoming third annual tour of the contiguous United States, in the summer and fall of 2019. We will be utilizing amphitheaters located within many parks and incorporating "pop up" screenings in more rural locations. Using a projector and solar generator, we are able to screen in a wide range of remote locations— usually uncharted territory for traditional film festivals.
Meet the team: To learn more about the Oscillation Transia Film Festival and how to support the project, just click here. Festival Director Jess Giacobe is a freelance artist, photographer and filmmaker. She has traveled across the country by car six times. It was her travels throughout the U.S. that inspired her to start Oscillation Transia to share the art of film in inspirational places. Festival Engineer Austin Krause graduated from Cal Poly in San Luis Obispo, CA in 2015 with a degree in Mechanical Engineering. Since graduation, he has lived in Los Angeles, Telluride, Brooklyn and upstate New York working in the solar industry.
BLANK VERSE FILMS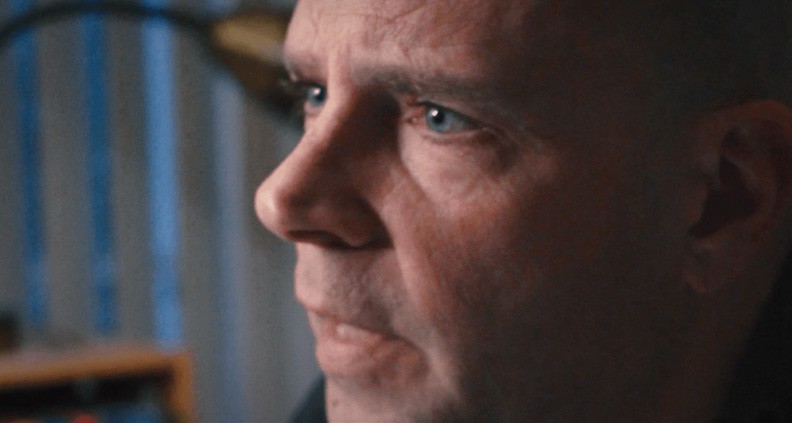 Project type: Interactive Media Organization
Project status: Production
Founder/Artistic Director: Mike Gioia
Co-Founder/Development Director: Ted Gioia
About the project: Blank Verse Films is an upstart film studio that produces poetry videos. All our videos are online for free on our YouTube channel. Blank Verse Films' mission is to broaden the reach of poetry and literature in digital culture. We experiment with new, ambitious ways to bring poetry to audiences by adapting the work of poets and writers into original films. We aim to spark innovation in literature and cinema by filming poetry and creating new formats for verse.
Meet the founders: To learn more about Blank Verse Films and how to support the project, just click here. Founder Mike Gioia is a director/editor and the founder of Blank Verse Films. Mike directs music videos and commercials in addition to poetry films. He studied English Literature in college and has a lifelong interest in poetry. Mike has produced every Blank Verse video to date, in addition to directing and editing most of them. Co-Founder Ted Gioia is a writer, literary organizer, and fundraising professional. Ted was the Partnerships & Cultivation Director at McSweeney's designing strategies to bring in major donors and brand partnerships and currently works at La Casa de las Madres in charge of grants and building the major donors program.
EMERGING ARTISTS LA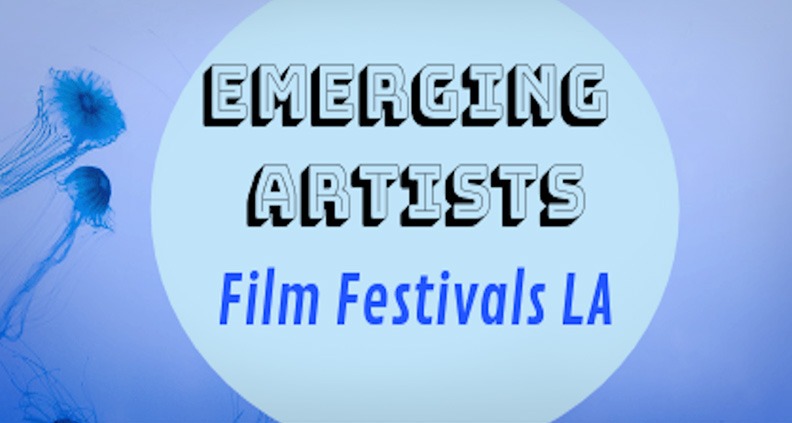 Project type: Film Festival
Project status: Engagement/outreach
Curator/Program Director: Erica Mountain
Curator/Art Director: Carla Harris
About the project: Currently hosting one film festival event annually, Emerging Artists LA seeks to provide opportunities for filmmakers in the greater Los Angeles area to showcase their work at absolutely no charge. The festival seeks to help filmmakers with limited access have a place to share their unique films with key people that can help them to launch successful careers in the entertainment industry, partnering with industry leaders to help curate commercially viable films to feature in the film festivals and offer mentorship to our filmmakers to help them get one step closer in the path to becoming a successful filmmaker. Emerging Artists LA accepts submissions from all genres and seeks to showcase films with a diverse cast and/or diverse crew, with a particular focus on artists from underrepresented communities. Emerging Artists LA offers access to the film festival experience FREE to filmmakers and film aficionados alike.
Meet the team: To learn more about Emerging Artists LA, including how to support the project, click here. Program director Erica Mountain has interned at Bad Robot Productions, the Fox Writer's Studio and Criminal Minds (CBS), where she continued to work as a Writer's Assistant. She directed and produced five short films and her scripts have placed in the top drama category on The Black List. Curator Carla Harris work has been exhibited nationally and internationally in New York, NY, Los Angeles, CA, Washington, DC, Granada, Spain and Quebec, Canada. She completed undergraduate coursework at the School of Visual Arts in New York, received her Bachelor's degree with distinction from the University of Virginia, and her MFA from UCLA in 2015.
Learn more about Fiscal Sponsorship, including its benefits and eligibility requirements by visiting our website. See which projects are currently being supported via our Sponsored Projects page.
Get More Involved…