Fiscal Spotlight: Three Deeply Personal Features by Black Creators
Welcome to Fiscal Spotlight, a special monthly round up of projects—at all stages of production—working their way through Film Independent's Fiscal Sponsorship pipeline.
***
As its name suggests, Black History Month is a yearly appeal to all Americans to study, celebrate and reflect back on the essential role that Black communities and individual innovators have played in shaping the modern world—and that these critical achievements should continue to be recognized long after February has closed its weirdly abbreviated storefront for business. Of course, when your purview is the direct support of emerging creative voices (as is ours!) Black History-in-the-Making is equally important. And that includes Black filmmakers.
In this month's Fiscal Spotlight we're taking a look at three narrative features from a trio of accomplished Black creators. The films are united by themes of loss, connection and creation, explored through intimate, personal stories demonstrating the breadth and depth of Black Life in the modern world. As always, all three projects are supported by Film Independent's Fiscal Sponsorship program, which enables creators to solicit tax-deductible donations and seek organizational grants in partnership with Film Independent:
February's projects include October Mourning, A Thousand Faces and Late Bloomers. Learn more about the films—including how to support them—below:
OCTOBER MOURNING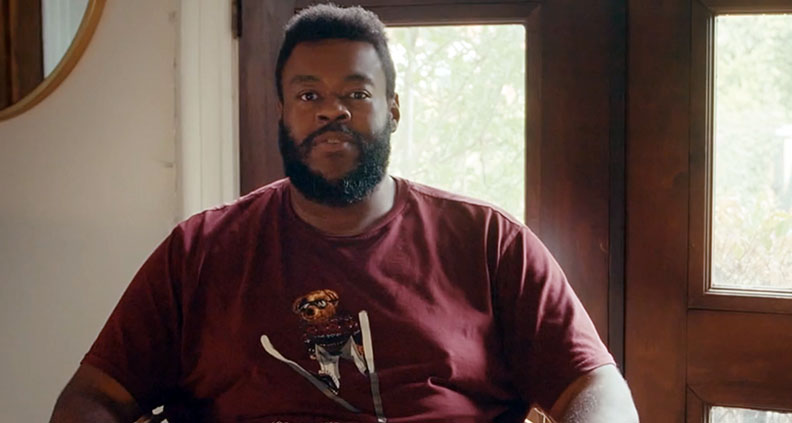 Project type: Narrative Short
Project status: Production
Director/Writer: Frederick Thornton
Producers: Gia Rigoli, Sean Hackett
About the project: Henry, a Black man grieving the unexpected loss of his father, finds himself regretting all the conversations they never had, when an opportunity arises for them to talk one final time. During the reception following his father's funeral, Henry Sims—feeling suffocated by grief, family and well wishers, retreats to the safe isolation of his bedroom, only to find himself face-to-face with his father, Charles. Confronted with the opportunity to spend one more moment with his dad, he must decide to either succumb to fear or conquer generations of emotional unavailability and have their first honest conversation. After seizing this brief fleeting moment, father and son come to understand each other for the first time and outwardly profess their love and appreciation for one another, only for their moment to be ripped away unexpectedly with the arrival of Henry's own son, Duane. Knowing he cannot interact or see his grandson, Charles says his final goodbyes to Henry and the two share one final loving embrace and moment of honesty with each other before saying goodbye–for now.
Meet the filmmaker: To learn more about October Mourning and how to support the project, click here. Frederick Thornton is a Film Independent Spirit Award nominated and Gotham Award-winning African American filmmaker. Originally from Cleveland, Ohio, Thornton is a Fellow of IFP Film Week, as well as Project Involve and the Producing Lab for Film Independent. Gia Rigoli is a Mexican-American producer currently based in Los Angeles, CA and Arizona. At 20 she produced her first feature film, Rock Steady Row, which premiered at the Slamdance Film Festival, where it took home the Narrative Grand Jury Prize and Audience Award for Best Narrative Film. Sean Hackett's career started as the research intern for David Fincher's Zodiac. He later became the assistant to directors Jay and Mark Duplass. His first feature, Homecoming, played in over 25 film festivals around the country.
A THOUSAND FACES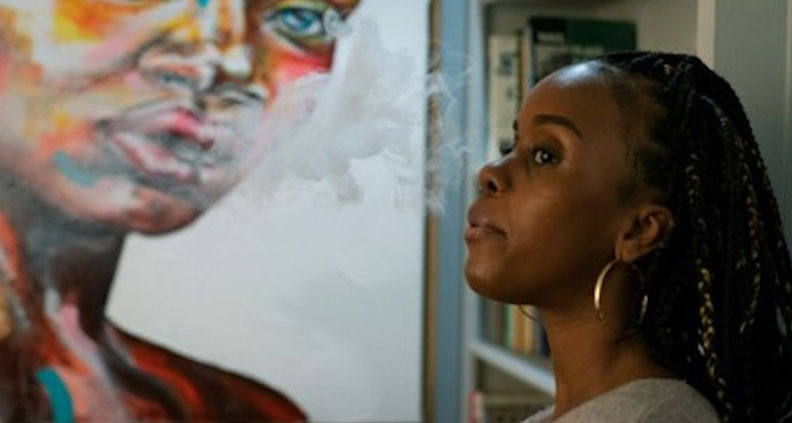 Project type: Narrative Feature
Project status: Production
Director/Producer: Elton Loud
About the project: A disastrous one-night-stand between drunken millennials is unexpectedly extended when a neighborhood lockdown prevents Lucas from leaving Asha's apartment. Lucas, a laid back, agnostic tutor, and Asha, a tough-as-nails, god-fearing attorney, must survive the police lockdown for six hours without killing each other… or falling in love. Despite the confident exterior Asha and Lucas present to the world, they are both at dark, complex crossroads in their life. Asha is in engaged to a man she does not love; Lucas is in a long-term relationship with a woman he hates. The chasm between their life goals and current reality forces each to seek instant gratification to mask their pain. What will initially appear to be a film narrowly focused on a romance between two Black Millennials will reveal itself to be about themes that are both universal and familiar: the quest for love, the search for identity and the pain from dreams unfulfilled. In order to find true love and happiness they will both have to face their fears of failure, loneliness and inadequacy.
Meet the filmmaker: To learn more about A Thousand Faces and how to support the project, click here. Elton Loud is a lawyer turned filmmaker from Oakland, California. He is a Howard University Alum and a Film Independent Project Involve Fellow. His short film Cancer Pimp screened at several festivals and was licensed to Aspire TV. His short film Reagan was produced by Film Independent and premiered at the LA Film Festival. A Thousand Faces was a Sundance Institute | YouTube New Voices Lab Finalist.
LATE BLOOMERS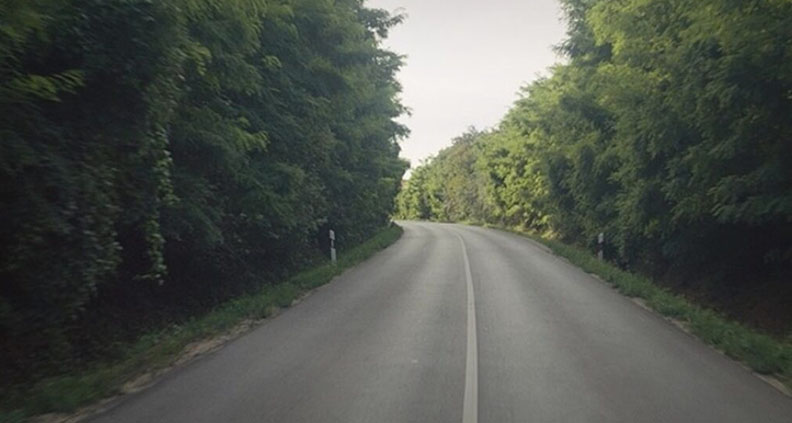 Project type: Narrative Feature
Project status: Production
Writer/Director/Actress: Spade Robinson
Director of Photography/Producer: Ayana Baraka
About the project: After making a suicide pact, artists Sunday and Gigi go on one last road trip together, leaving behind their failed careers and relationships. But Sunday's grip on reality slowly unravels, as her decision to renege on the pact haunts her every move. Sunday and Gigi live by a thread, waiting for their careers to take off. They make a promise to kill themselves before ever taking a "regular" job and giving up on their dreams. Riddled with addiction and depression, they're kicked out of they house they're squatting in and hit the road. Along the way, Sunday paints murals in rest stops and hotel rooms, in blur of drunken nights. Sunday's work slowly goes viral, unbeknownst to her. Her paranoia and mistrust leads to an increasingly abusive relationship with Gigi. After a rather debilitating argument, Gigi disappears. Sunday frantically searches for her but finally relents and submits to the truth: Gigi is gone, dead. She's been dead this entire trip. Sunday has one more interview for an art-related opportunity, but in the depths of depression, she is barely present. She decides to take her own life, but is interrupted by a phone call telling her she didn't get the opportunity. She's begrudgingly taking Gigi's mother's advice and controlling her thoughts. All is mundane, until her new manager asks if she knows any artists.
Meet the filmmaker: To learn more about Late Bloomers and how to support the project, click here. Spade Robinson is an award-winning filmmaker, screenwriter and actress with experience that spans feature film, documentary, television, commercial and stage. Spade is a master's alumnus of USC's School of Cinematic Arts, where she emphasized writing and directing, completing her MFA in Film and Television Production. Since then, she's been commissioned to direct and produce commercial content for by clients ranging from Time Warner and Sundance Institute to Peculiar People and Finding Charlie. After a host of award-winning shorts, Spade is mounting her first feature, Late Bloomers.
To learn more about Fiscal Sponsorship, including its benefits and eligibility requirements by visiting our website. See which projects are currently being supported via our Sponsored Projects page.
Keep up with Film Independent…
(Header: October Mourning)