Fiscal Updates: Checking in with A Little House In Aberdeen, From the Shadows and Martin Belgrave
Since its launch, Film Independent's Fiscal Sponsorship program has supported a wide variety of projects: shorts, features, both narrative and nonfiction. Not to mention the occasional new media project, special event or advocacy initiative. Each month's Fiscal Spotlight column announces three new projects taking part in the program.
But maybe you're curious how some of those prior subjects have turned out. Well hey, you're in luck! Once again it's time for another FiSpo Update highlighting the recent achievements of previous Fiscal Spotlight subjects.
Film Independent's Fiscal Sponsorship program opens the door to nonprofit funding for independent filmmakers and media artists. The projects and makers participating in the program express a uniqueness of vision, celebrate diversity and advance the craft of filmmaking through the creation of these special works. To see the full range of projects that are part of our program, visit our Sponsored Projects page.
For more, watch our full discussion with Film Independent's Artist Development team at the bottom of this article. If you're already part of our Fiscal Sponsorship program and you have a production milestone you'd like to see here, please email us.
A LITTLE HOUSE IN ABERDEEN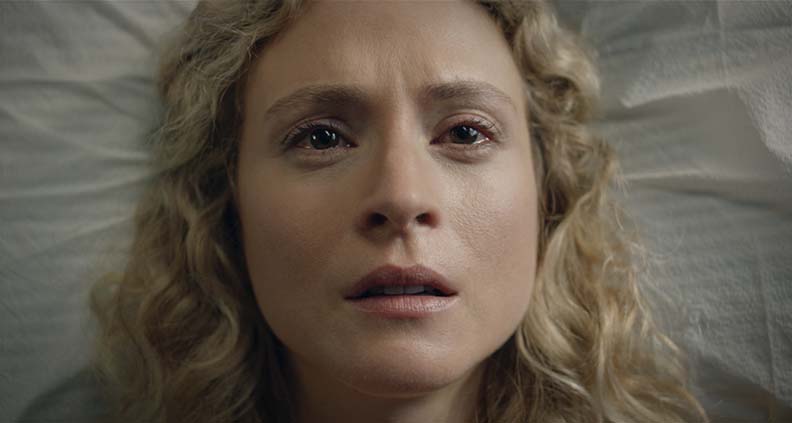 Project type: Narrative Short
Project status: Festivals, Distribution
Filmmaker: Emily Goss
Synopsis: A woman reflects on her past and wonders about her future–while she happens to be having an abortion. This is a story about a person apart from the procedure as captured during her in-clinic abortion, casually, vulnerably, and in real time. Shot in a single seven-minute take during the routine procedure, main character Britney attempts to banter cheerfully about her mom, nurture vs. nature, her long-gone dreams and a boy she once knew–who's probably living in a little house in Aberdeen, South Dakota right about now. Britney is bucking against the vestiges of daughterhood and yet holding out against motherhood. She is lingering in an in-between place, trying to define her personhood. Her abortion will allow her to stay in that place and figure out who she wants to be. Over the course of the procedure, Britney arcs through insecurities, humor, sadness and finds a sense of self.
Updates: A Little House In Aberdeen will screen at the 2023 Cleveland International Film Festival (CIFF47) this month. The film is now available to watch on Film Shortage, as well as Minute Shorts, a new shorts platform based in the United Kingdom.
FROM THE SHADOWS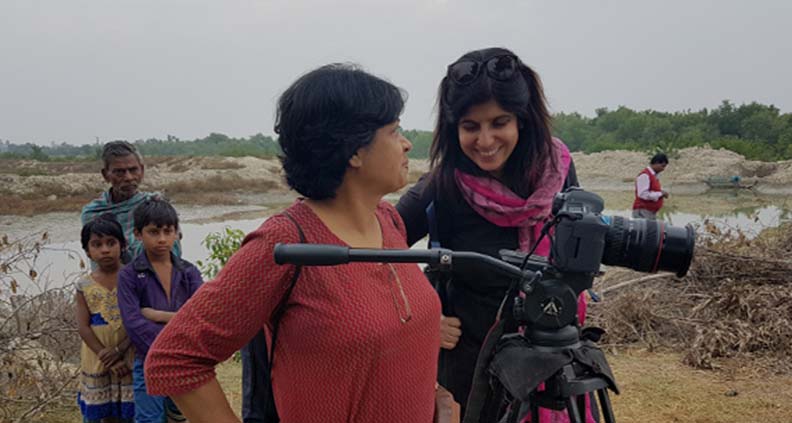 Project Type: Documentary Feature
Project Status: Festivals, Impact Screenings
Producer/Director/Screenwriter: Miriam Chandy Menacherry
Co-Producers: Aliya Furniturewala, Sheena Matheiken, Anand Ramayya, Gary Byungseok KAM
Synopsis: A shadow trail leads into a black hole, where a child disappears every eight minutes. From The Shadows is a rocky journey through the Indian subcontinent's most trafficked route, unveiling a sisterhood of survivors and stories of resilience. The film follows an artist, relentlessly spraying silhouettes on public walls tagged #missing and an activist accompanying rescued girls across international borders. Parallel narratives intersect to reveal a sliver of hope when women imaginatively challenge a powerful trafficking nexus operating in a country, where a child goes missing every eight minutes.
Updates: The filmmakers are excited to announce the North American Premiere of From the Shadows, which screened as a part of the South Asian House program for SXSW on March 9 2023. This screening was supported by Film Independent's Global Media Makers, a residency program where director Miriam Chandy Menacherry participated as a fellow in 2019. Upcoming screenings in Mumbai were hosted by Cinema Collective are on March 10, in partnership with the Canadian Embassy's Women and Media conference and on March 16 at the National Centre for Performing Arts. Impact screenings are the focus for 2023, in collaboration with SamaBhav–a traveling film festival organized by MAVA (Men Against Violence and Abuse) for college youth running from February to August 2023. The team is also looking to organize additional screenings with the judiciary, police, policymakers, vulnerable communities along India's Northeast borders and anti-trafficking organizations. The anti-trafficking bill is yet to be passed in Indian parliament.
INTRODUCTING… MARCUS BELGRAVE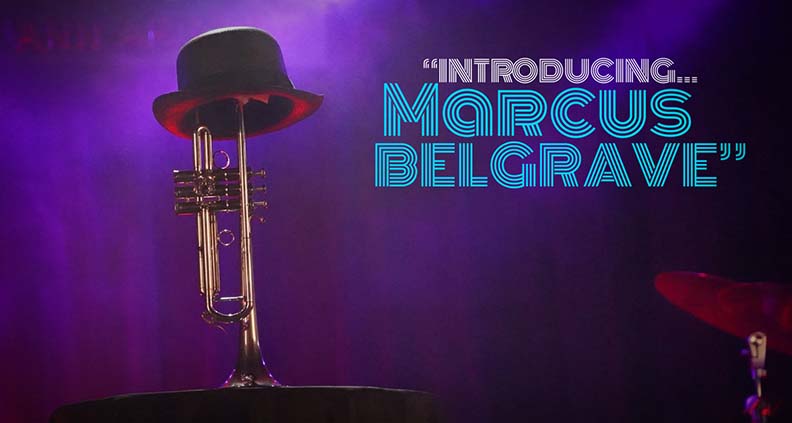 Project Type: Documentary Feature
Project Status: Post-Production
Director: Timashion Jones
Producer: Bradley Torreano
Synopsis: Marcus Belgrave made his reputation as a trumpet player with Ray Charles, Motown's Funk Brothers and Charlie Mingus. Yet when he had the opportunity to leave Detroit for larger opportunities, he stayed behind to become a teacher and community leader, sacrificing the limelight to ensure that the future of his art form was safe in the hands of the next generation. Belgrave's mentorship resulted in major players in the jazz world such as Geri Allen, Kenny Garrett, James Carter, Regina Carter, Theo Croker and Endea Owens. He was invited to play in the inaugural Lincoln Center Jazz Orchestra with Wynton Marsalis, who in turn would send young musicians to train with Belgrave. Belgrave passed in 2015 and was celebrated internationally by news outlets such as The Guardian and The New York Times. While perhaps a footnote to the average music fan, Belgrave's dedication to his craft and mentorship has allowed his legacy to live on in dozens of ways: in his city, his students, and his music.
Updates: Introducing… Marcus Belgrave has entered post-production after a lengthy production period. Said the filmmakers: "Like any documentary about a musician, the balance of storytelling and music is delicate and our focus has turned towards doing justice to our subject. The schedule was meticulously planned and we turned towards the edit bay. Then, we learned that the remarkable Terence Blanchard was coming to Detroit. Mr. Blanchard had been a vocal champion of Mr. Belgrave and even though it didn't fit into our new schedule, we approached his management about an interview. Of the factors we had in our favor, our relationship with Film Independent was incredibly valuable. Mr. Blanchard's team was aware of your organization and it gave us some of the cache we needed to score that interview. We were lucky enough to reunite our crew for a rush shoot and ended up getting an invaluable conversation with the Oscar-nominated composer. Our story only became better, and the lesson was obvious: take any opportunity you can get, even if it gets in the way of your plan."
Learn more about Fiscal Sponsorship, including its benefits and eligibility requirements, by visiting our website. Check out our Sponsored Projects page to see the projects are currently being supported.
Celebrating 30 years, Film Independent Artist Development promotes unique independent voices by helping filmmakers create and advance new work. Become a Memberof Film Independent today. Support us with a donation here.
More Film Independent…
(Header: behind the scenes of Introducing… Martin Belgrave)