Five Indies We Love About the Luck and Love of the Irish
In honor of St. Paddy's Day this Friday, we're revisiting our favorite Indies We Love from and about the Emerald Isle. From haunted castles to sexual discoveries to the bloom of romance set amidst one the most beautiful landscapes (so green!) on Earth, these five films celebrate the character and wit of the Irish with laughter, love and—most of all—luck.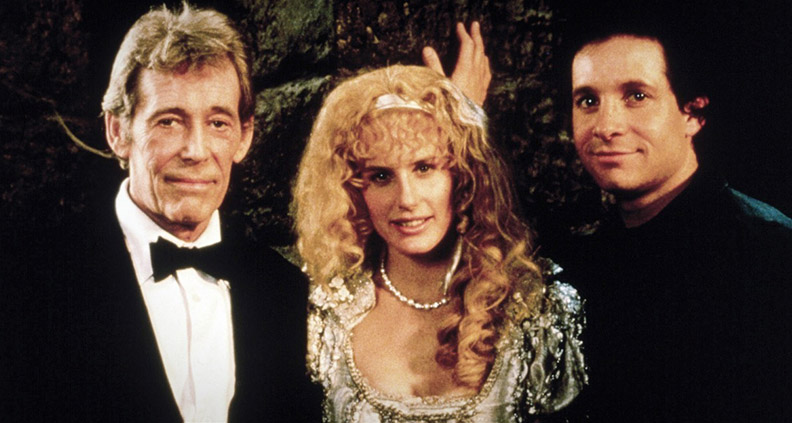 HIGH SPIRITS (1988)
Where You Can Watch It: iTunes, Vudu
Director: Neil Jordan
Starring: Peter O'Toole, Steve Guttenberg, Daryl Hannah
Why We Love It: In Neil Jordan's comedy from the late 1980s, a group of American tourists travel to a mysterious Irish castle that's been converted into a modern hotel. Little do they know, decades before their arrival a terrible death occurred—an event replayed each night by the ghosts who still inhabit the castle grounds. Liam Neeson and Daryl Hannah star as star-crossed lovers, whose quarrel results in the historic crime of passion that plays out again and again each night inside the paranormal castle, along with other ghouls and hauntings that (naturally) are all part of the experience for the guests. Steve Guttenberg, Beverly D'Angelo and Jennifer Tilly are amongst the delightful ensemble, with Peter O'Toole as the castle's distinguished host. It's a film that stands out amongst Jordan's filmography as a true original, blending mystery, romance and comedy, setting out to prove true love never dies.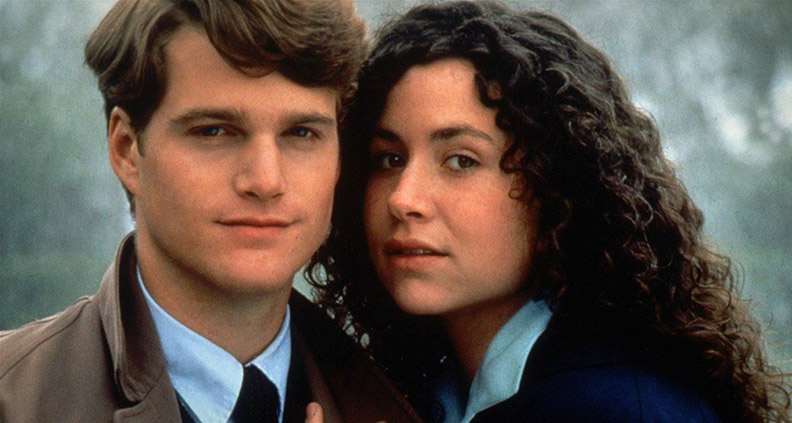 CIRCLE OF FRIENDS (1995)
Where You Can Watch It: DVD
Director: Pat O'Connor
Starring: Chris O'Donnell, Minnie Driver, Liam Neeson
Why We Love It: This surprise '90s hit cemented star Chris O'Donnell as a major romantic heartthrob of the era and also launched the career of a then-unknown Minnie Driver. Set in 1950s Ireland, Driver stars as Benny, a student at University College in Dublin, having a grand experience away at school with her best gal pals until she meets the handsome Jack (O'Donnell). They quickly fall for each other, thus igniting one of the most enchanting love stories of 1990s independent film. The couple's chemistry is explored amidst stunningly picaresque countryside scenery—the perfect backdrop for O'Connor's beautiful celebration of love and friendship. Saffron Burrows and Alan Cumming co-star.
COWBOYS & ANGELS (2003)
Where You Can Watch It: DVD
Director: David Gleeson
Starring: Michael Legge, Allen Leech
Why We Love It: In David Gleeson's debut feature, two students are placed together in the same dorm, despite the fact that they couldn't be more different from one other. Set in Limerick, one of Ireland's oldest cities, Michael Legge and Allen Leech star as the odd couple: one straight, the other gay; teaching each other about dating, fashion, nightlife and other life lessons that each roommate contributes commentary on from their unique perspective. It's a sweet exploration of a gay-straight alliance, proving that against all odds friendship can blossom in the most unexpected ways between different types of personalities.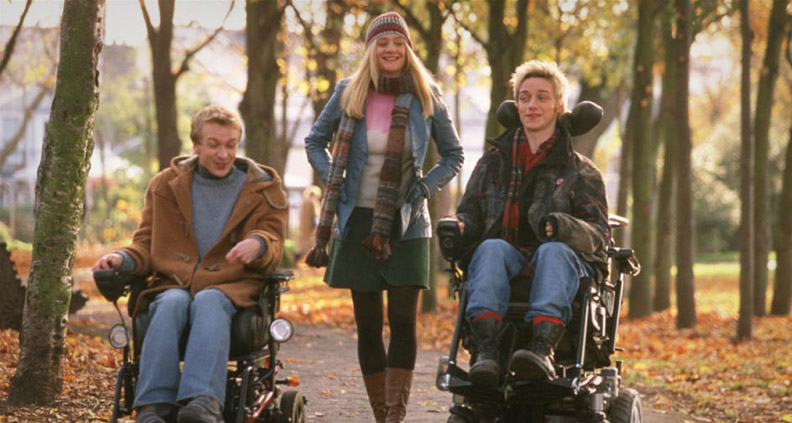 RORY O'SHEA WAS HERE (2004)
Where You Can Watch It: DVD
Director: Damien O'Donnell
Starring: James McAvoy, Romola Garai, Steven Robertson
Why We Love It: This moving dramedy from BAFTA-winning Irish filmmaker Damien O'Donnell is guaranteed to tug at your heartstrings. James McAvoy stars as Rory O'Shea, a magnetic, intelligent young man with muscular dystrophy. Rory moves into the Carrigmore Residential Home for the disabled, where he soon forms a special bond with Michael Connelly (Steven Robertson), a young man with cerebral palsy. Despite the challenges and verbal imperfections, a one-of-a-kind communication develops between the two friends, becoming the center of their emotionally uplifting journey through O'Donnell's moving drama. This is one of those stand-up-and-cheer, feel-good, life-affirming movies—one you probably missed during its quick run in theaters.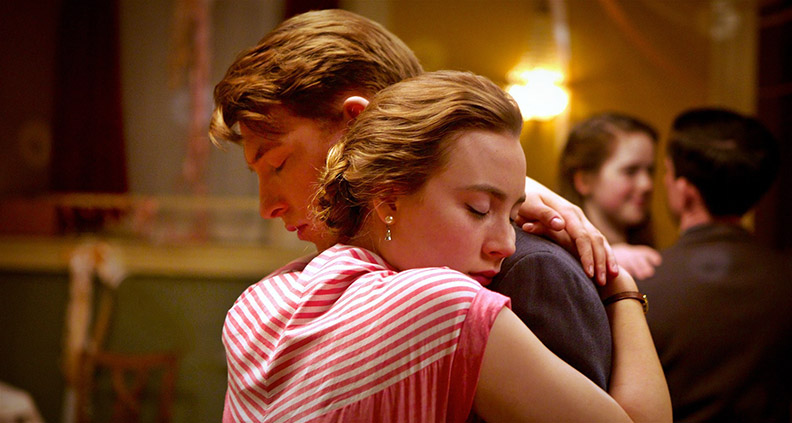 BROOKLYN (2015)
Where You Can Watch It: HBO
Director: John Crowley
Starring: Saoirse Ronan
Why We Love It: John Crowley's Oscar-nominated Brooklyn was one of last year's most celebrated features—not to mention a huge career-turn for Best Actress nominee Saoirse Ronan. Ronan stars as Eilis, an Irish-immigrant, traveling to Brooklyn, New York in the 1950s. While immersing herself in the American experience, Eilis is torn between her homeland and the life she builds in the city of a million dreamers. A romance blossoms between Eilis and Tony (Emory Cohen), an Italian-American plumber, with whom she begins to build her future. She meets a crossroads when she receives word that her mother has fallen ill. Eilis returns to Ireland and faces a major conflict propelling her to choose between her life in America or a permanent return to Ireland. Ronan won Best Actress at the British Independent Film Awards for her performance and the movie won Best Film at the Dublin Film Critic Circle Awards.
---
To learn more about Film Independent, subscribe to our YouTube channel. You can catch up with the rest of our blog here. And to learn how to become of Member of Film Independent, just click here.