Holy Shit, Look at the Week We've Got Coming Up!
Like Paul Atreides traversing the treacherous wasteland of the desert planet Arrakis, our best advice to you this week is: stay hydrated. Why? Because starting tomorrow, Tuesday, November 9, we're kicking off our holiday season Film Independent Presents slate of programing with not one, not two, but five incredible live events at the Wallis Annenberg Center for Performing Arts—starting with none other than Dune director Denis Villeneuve and continuing throughout the week with French Dispatch composer Alexandre Desplat, actor-turned-director Maggie Gyllenhaal, and a Saturday Live Read double-header.
But that's not all. Smack in the middle of all this celebrity-strewn Beverly Hills hubbub will be your chance to catch the premiere of the 2021 Project Involve shorts program at the Directors Guild Theater, on Thursday, November 11. Over the years, PI shorts have gone one to win major festival awards and launch the careers of filmmakers including Lulu Wang, Andrew Ahn, Effie T. Brown and countless others. If you want a peek at the future of Hollywood, it's right here.
So! With a calendar packed dense a Wes Anderson film frame, we thought it might help to take you through a brief, brisk Ennui, France, bike tour through this week's offering of very special Film Independent Live Events—to learn how to attend, check out our Events page.
An Evening With… Denis Villeneuve (Nov 9)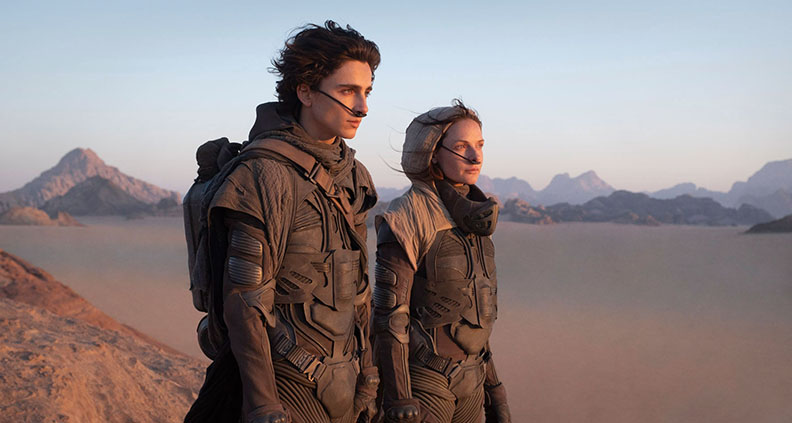 Why We're Excited: There are 78 million domestic reasons and 228 million international reasons for a worldwide total of 306 million reasons why cineastes might be interested to hear about the behind-the-scenes success story of acclaimed filmmaker Denis Villeneuve's blockbuster adaptation of the Frank Herbert sci-fi classic Dune. But our November 9 An Evening With… conversation with Villaneuve will much deeper than just this most recent, featuring a one-on-one conversation with the French Canadian auteur about his entire filmography and the development of his signature style. Get tickets.
For fans of: Our 2017 Directors Close-Up panel featuring Villeneuve, during the awards fun of his 2016 sci-fi hit Arrival. Since then, the director has explored the genre further, in Blade Runner: 2049 (2017) and—of course—Dune. We're eager to figure out the secret behind his continued success (melange, maybe?).
Bring the Noise… Alexandre Desplat (Nov 10)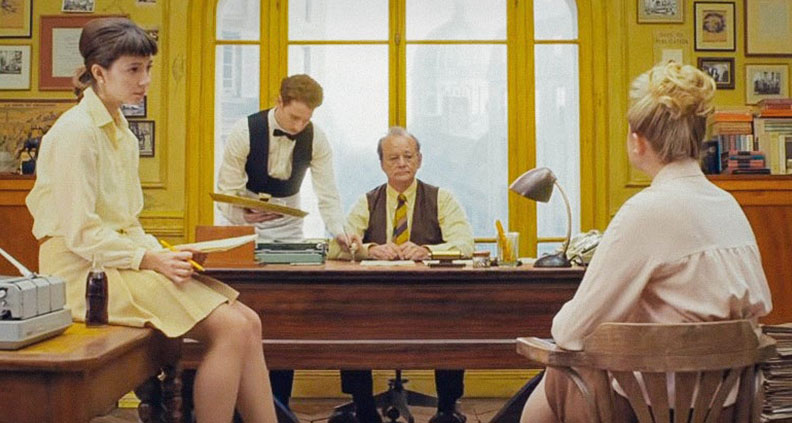 Why We're Excited: From the glassine shimmer of The Shape of Water to the ticking-clock tension of Zero Dark Thirty, no modern composer has impressed with his intricately layered, idiosyncratic soundscapes quite like French master Alexandre Desplat. And though he's worked with filmmakers ranging from Ang Lee to Tom Hooper, there's something uniquely special about his collaborations with Wes Anderson—most recently The French Dispatch, in theaters now. Just how many cups of café crème does it take to keep one perky enough to properly calibrate the pitch and timbre of antique glockenspiel? Get tickets.
For fans of: Our February 2019 An Evening with… Wallis event with Oscar-nominated Black Panther composer Ludwig Göransson. Featuring a never-before-seen behind-the-scenes featurette, African drumming, and an orchestral performance of the Black Panther soundtrack's greatest hits—plus a special guest appearance by Childish Gambino (!) to perform "Redbone" alongside Göransson.
The 2021 Project Involve Shorts (Nov 11)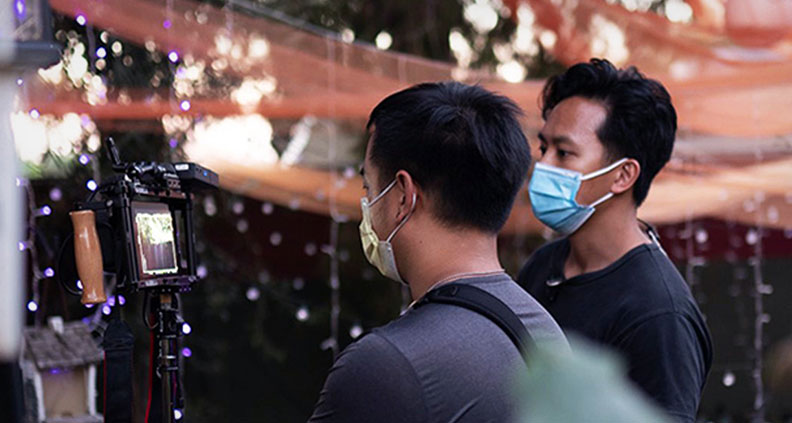 Why We're Excited: For nearly 30 years, Fi's Project Involve program (part of the Film Independent Artist Development umbrella of products) has provided a safe, productive space for emerging filmmakers from underrepresented backgrounds to join together to receive creative mentoring, learn from industry experts and collaborate with one another to make a series of short films—films that have regularly gone on to earn critical industry recognition for their creators. And Thursday at the Directors Guild Theater on Sunset is your opportunity to see the fruits of this year's program on the big screen. Get tickets.
For fans of: The Farewell. If you liked that movie, then you should know that Film Independent Spirit Award Best Feature winner Lulu Wang credits her Project Involve short "Touch" with jump-starting her career. Could the next Lulu (or Justine Simien, Jon M. Chu, Kim Yutani, etc.) be lurking this Thursday?
An Evening With… Maggie Gyllenhaal (Nov 12)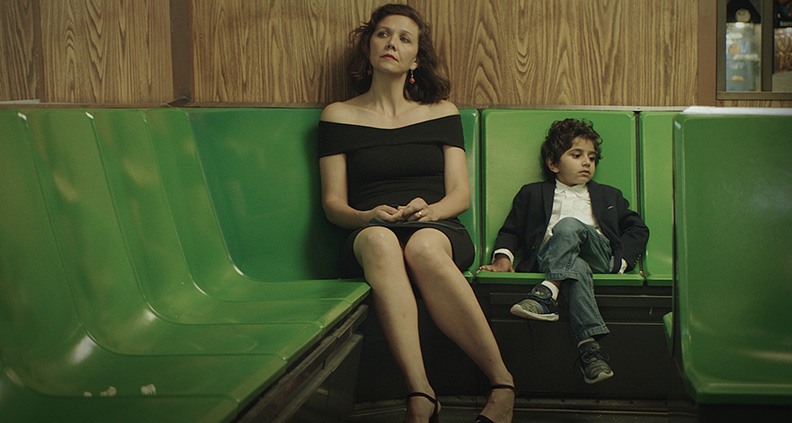 Why We're Excited: Since at least as far back as Donnie Darko, Maggie Gyllenhaal has been one of America's most sophisticated and reliable actors, with precision-crafted multilayered performances delivered across a range of project, from studio blockbusters (The Dark Knight, White House Down) to Sundance favorites (The Kindergarten Teacher, Secretary), the stage (Uncle Vanya) and prestige TV (An Honorable Woman, The Deuce). Now, she makes the leap to director, with the upcoming drama The Lost Daughter, coming soon to Netflix. On Friday night, Gyllenhaal will take the Wallis stage for an extended one-on-one conversation about her work onscreen and behind the camera. Get tickets.
For fans of: any of our recent Fi Presents filmmaker Q&A's with the ever-expanding genus of multitalented actors-turned-directors, including Passing's Rebecca Hall, Plan B's Natalie Morales, Mass's Fran Kranz, Flag Day's Sean Penn and—of course—Gyllenhaals's own brother, Jake (producer of The Guilty).
Sunset Boulevard Live Read (Nov 13)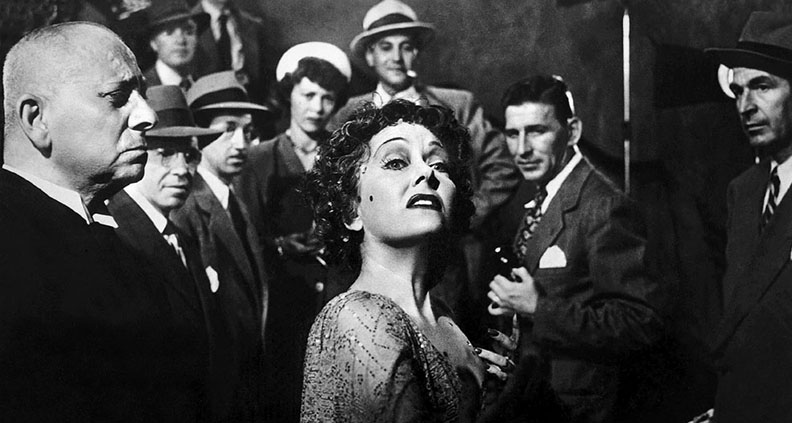 Why We're Excited: Film Independent's in-person Live Reads are back (for real this time) with a Saturday double feature featuring two very different perspectives on the City of Angels. First up: Billy Wilder and Charles Brackett's immortal Sunset Boulevard—arguably the greatest (and most tragic!) Hollywood satire ever made. Our guest director for this special weekend matinee? None other than Oscar winner Marlee Matlin, presiding over a completely Deaf-accessible all-star performance of the classic script. So feel free to get ready for your close-up and remember: "It's the pictures that got small!" Get tickets. 
For fans of: Honestly? Any of our Film Independent Live Reads of yesteryear. Our immensely popular, longrunning series has featured everything from a sneak before-it-was-even-filmed preview of The Hateful Eight, an all-female Stand By Me, a Patricia Arquette/Christian Slater True Romance reunion, and more.
We Love it! L.A. Story Live Read (Nov 13)
Why We're Excited: Film Independent's big-ass week caps off with yet another Saturday Live Read, guest director to be named. And while Sunset Boulevard's portrait of the Southland is more acerbic than a mouthful of citrus peel, Steve Martin's original screenplay for the 1991 romantic fantasy L.A. Story is more like a glass of fresh lemonade—goes down easy, a little biting yet made with love. Equal parts Mel Brooks slapstick and Ephronian adult romance, we can't think of a better way to cap off our busiest week of the year. Get tickets. 
For fans of: Los Angeles, The Wallis, Film Independent.
Film Independent Presents is supported year-round by Lead Sponsor the Hollywood Foreign Press Association. Additional support for these special events at The Wallis provided by Warner Bros., Searchlight Pictures, Netflix, Apple Original Films and Lionsgate.
Film Independent promotes unique independent voices by helping filmmakers create and advance new work. To become a Member of Film Independent, just click here. To support us with a donation, click here.
More Film Independent…