Imperfect Harmony: 'Remember My Name' Interrogates Rock Legend David Crosby
"We were as stoned as we could get; we'd taken everything we had," David Crosby matter-of-factly informs us, his long mane of white hair draped across his sofa. Within five minutes, the Rock 'N Roll Hall-of-Famer has admitted to regret, fear and joy—regret, about time wasted during decades of drug addiction; fear of dying; and the joy of hearing John Coltrane perform live when Crosby himself was still a young aspirant dreaming of the stage. This is the opening scene of Remember My Name, screened as part of Film Independent Presents on July 20 at the Hollywood ArcLight.
Crosby—a founding member of The Byrds and titular third of Crosby, Stills & Nash (occasionally Crosby, Stills, Nash & Young)—has figured prominently in the evolution of folk rock ever since its Laurel Canyon heyday. And in a post-screening Q&A, producer Cameron Crowe (yes, that Cameron Crow) and director A.J. Eaton told moderator Tim Grierson (film critic, Screen International and Paste) that Crosby was eager to open up about his life and admit to his failures and shortcomings. Plus, he was a real character.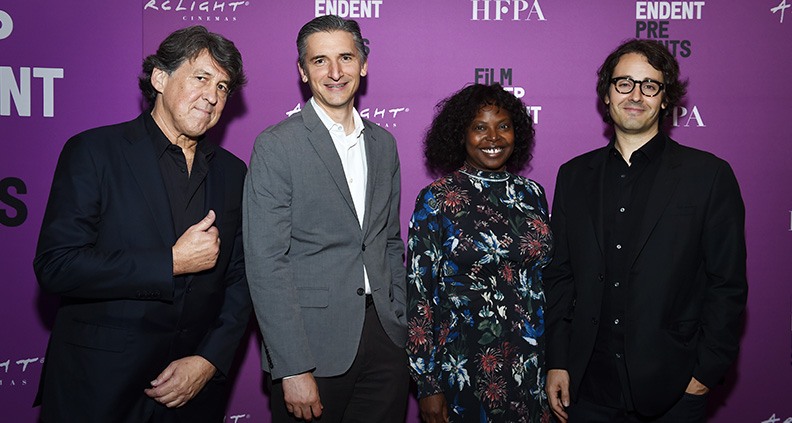 "He likes talking," Eaton laughed, recalling his first on-camera conversation with the outspoken musician. As Crosby exclaimed: "I love talking about me!" Early on, when Eaton serendipitously ran into Crowe at Bad Robot's production office, Crowe—a rock world veteran—made himself available to conduct the next interview. "The minute that Cameron and Crosby started talking I was like, 'Wow, they're going deep," he said. "Crosby has a rapport and a respect for Cameron; it goes far beyond my friendship with him. Cameron and Crosby have something really special."
In 90 minutes of run time, Remember My Name spans five decades of Crosby's career, including five different bands, a prison sentence, creative rebirth and current notoriety as something of legendary Twitter follow. The film openly explores Crosby's many professional successes and personal failures. And now, on the other side, Crosby seems to have landed in a place of (relative) peace. In addition to a solo music career, he enjoys a home with his wife Jan, his son, his dogs, and a lot of wonderful trees.
"I'm 76 years old," Crosby tells us in the film. "Eight stents in my heart. I have Hepatitis C, I'm diabetic. And I'm happy!"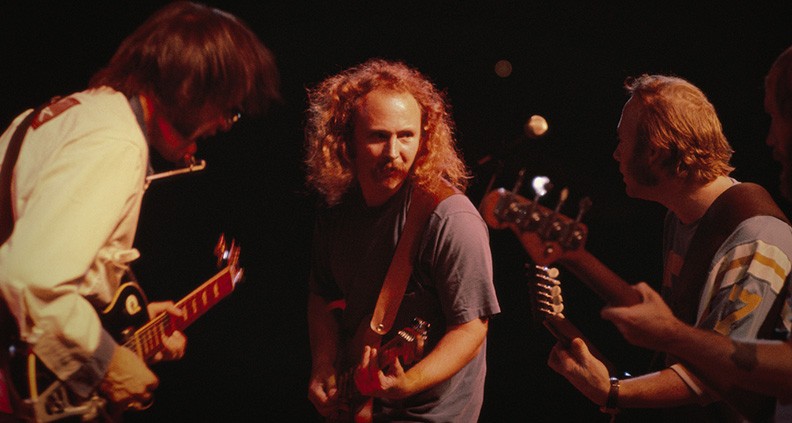 Cameron Crowe has been interviewing David Crosby for 40 years and considers his interactions with the rock star some of his favorite moments as a journalist. "He's just one of the great interviews," Crowe enthused. "He gives you shit, he critiques your clothing, he'll mess with your mind. He's just so entertaining!"
It was important to Eaton and Crowe to create a safe environment for Crosby and his wife, Jan, to feel comfortable recounting times they would just as soon forget. But Crowe sensed that, Crosby was ready to go deep. "In the first interview we did, he says, 'I like positive acclaim, I like getting scratched behind my ear.' By the last interview he's saying, 'None of my old bandmates talk to me anymore.' So that's the course [our conversation] took as he became more and more comfortable."
Brutal honesty is a consistent value of the film. From the self-professed egotism that got Crosby fired from The Byrds, to genuine questions as to how he survived his decades-long sex-and-drugs lifestyle when friends like Cass Elliot and Jimi Hendrix didn't: "Why am I still alive? I've overdosed, and I've been pulled out of it. How come I'm not dead?"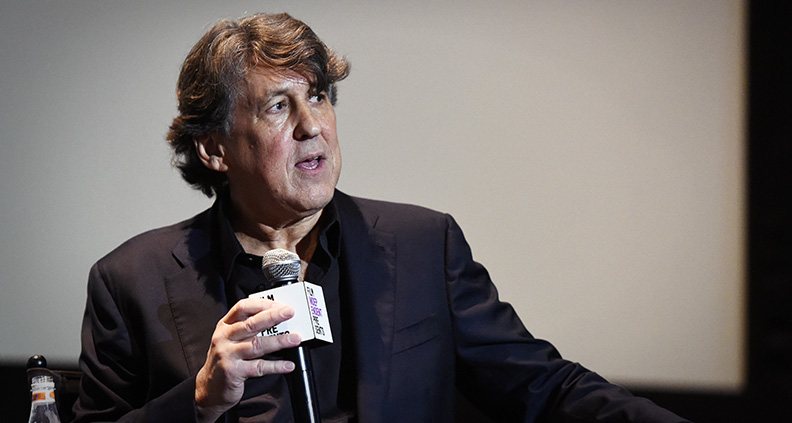 Eaton affirmed Crosby's commitment to honest self-disclosure. He owns it. "Let's not do the film that's about, 'Will [the band] get back together?' Let's do the movie about a guy who doesn't know why [his friends] aren't talking to him. And he's at a crossroads; maybe they'll never talk to him."
In editing, it took some time to get the right mix of material—Crosby as the charming rogue, Crosby as the fugitive and drug addict who hurt a lot of people, Crosby as the music legend who'd rather sing than do anything else. "It was like punk rock," said Crowe, of test audience reaction to the onscreen Crosby. "Half the audience would just be inflamed at what he'd said and half of them would defend him to the people that were pissed. And that's when we knew we were onto something."
Himself the son of a songwriter, Eaton recognized Crosby's latest music collaborations as a Third-Act renaissance; in four years, Crosby has released four albums. "To me, the music to me was him saying, 'I have more left to say, and I have a deadline,'" said Eaton.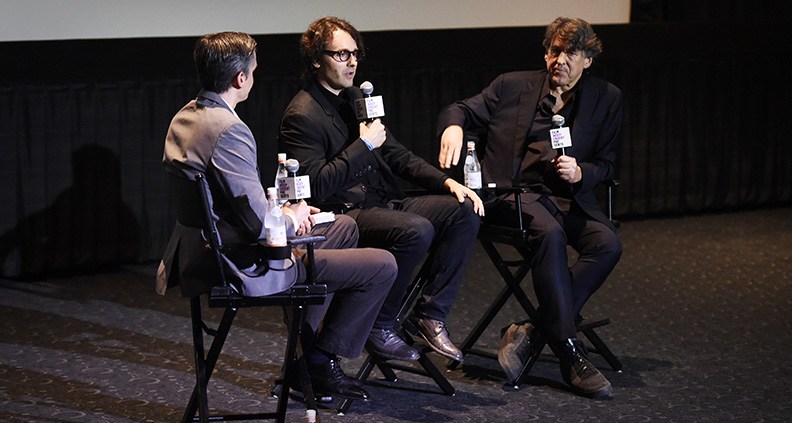 Remember My Name's release seems to have only increased Crosby's creative energy. Since its Sundance premiere, Crowe has seen the difference. "The film has made him younger. The experience of going out and doing these interviews, which he really didn't before… He's a guy that wants to move it forward. Putting all this shit out there for us to judge or not judge is a big load off of him."
Crosby continues to create, collaborate and sing. "Music is the only thing I can contribute," he says of his exhaustive, late-in-life performing schedule. Pointing to a framed photo on the wall—a guitar in his hands and a laughing smile crinkling his mischievous dark eyes—he notes, "I'm so happy right there."
Concerning her husband's commitment to the music in the face of iffy health, Jan says in the film, "I have to be okay with that. Every minute that you get is precious. And when the light does go out, I hope it's when he's singing."
David Crosby: Remember My Name is now playing at select theaters, released by Sony Classics. To learn more, please visit the film's website.
Coming Up at Film Independent Presents…