No Time to Relax: These Are the 2018 Film Independent Producing Lab Fellows
Let's say you're an independent film producer. You've spent many long months—years, probably—passionately developing your material, working with writers and directors to negotiate a vision for the film that's both A) really cool and B) at least somewhat feasible. You worked your magic, and somehow found some money to actually make the damn thing. The crew you hired seems reasonably sober. The paperwork is done for payroll, permits, insurance and rental equipment. The cast has made it to set for the first day of the shoot, and boom. Time to relax. Phew!
Just kidding—there's still so much more to do! Through the shoot, through post-production, marking, distribution and the film's hopefully very long afterlife on home video and streaming. Feeling overwhelmed yet? Good, you should be. Being a producer isn't for the faint of heart. But no matter how much steely Objectivist will you're bringing to the table, any truly effective creative producer knows the value of continued mentorship, community, education and opportunity.
Enter Film Independent's Producing Lab—which today is announcing its six newest Fellows, participants of an intensive Artist Development program designed to help creative producers negotiate the ever-changing film landscape and learn to think both creatively and strategically, through project workshop sessions and discussion with industry leaders.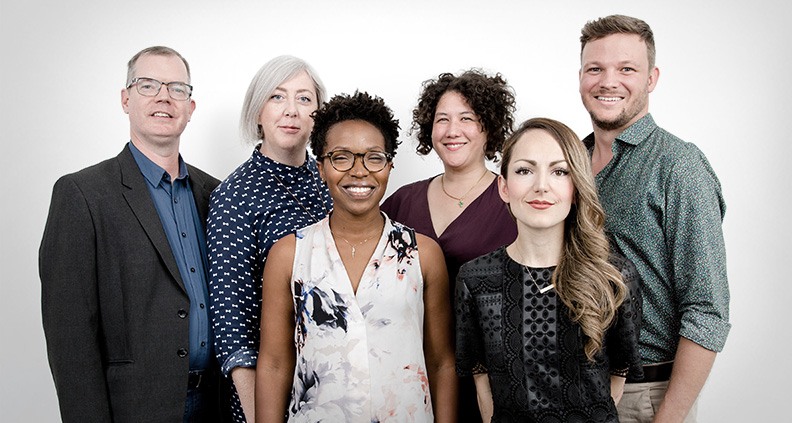 "We're thrilled to support another cohort of innovative creative producers," said Jennifer Kushner, Film Independent's Director of Artist Development, adding that the lab seeks to provide Fellows with "crucial mentorship as they prepare to navigate the evolving and complex distribution landscape."
The 2018 Producing Lab Guest Speakers include: Len Amato (President, HBO Films), Giulia Caruso (producer, Columbus), Michael Hartman (Ziffren Brittenham), Ali Herting (A24), Ray Mansfield (QC Entertainment), Amanda Marshall (Cold Iron Pictures), Sara Murphy (producer, If Beale Street Could Talk), Avril Z. Speaks and Nijla Mu'min (producers, Jinn), Anita Surendran of Gary (Gary Krauss Sandler Des Rochers) and Ryan Zacarias (producer, A Ciambra). The Lab's lead Creative Advisor was Rebecca Green (And Then I Go, It Follows).
Recent projects developed by Film Independent's Producing Lab include Chloé Zhao's Songs My Brothers Taught Me, produced by Angela C. Lee and Mollye Asher; Manos Sucias, produced by Elena Greenlee and Márcia Mayer; and Sian Heder's Tallulah, produced by David Newsom, and more.
But you're probably wondering, what films—and which producers—are set to follow in the footsteps of this stellar list of alumni? They are:
Title: Bell
Producer: Clay Pruitt
Logline: From the controversy surrounding his invention of the telephone, to his lesser known work with eugenics, this is the untold story of famed inventor Alexander Graham Bell, whose love for his deaf wife changed the course of history, for better and for much worse.
Title: Clementine
Producer: Aimee Lynn Barneburg
Logline: A heartbroken woman steals away to her estranged lover's lake house in the Pacific Northwest where she becomes entangled with a teenage girl.
Title: Flash Before the Bang
Producer: Delbert Whetter
Logline: A ragtag deaf track team and their checked-out coach must overcome their school's indifference, outsiders' low expectations and their own self-doubts to make it to the state track and field championship.
Title: Hollow Point
Producer: Diana Ward
Logline: Six strangers must overcome their fears and each other in order to survive when they are trapped at a desert crossroads in a deadly game of cat and mouse.
Title: Martinez
Producer: Georgina Gonzalez
Logline: A gift from a dead neighbor inspires a lonely man to open up and rediscover life as he starts a relationship with her through her old belongings.
Title: Selah and the Spades
Producer: Lauren McBride
Logline: Selah Madewell, 17, rules the student body of The Haldwell School with an iron fist wrapped in a velvet glove. By turns charming and callous, Selah chooses who to keep close and who to cut loose, walking the fine line between being feared and loved.
Still curious? Let's get to know our 2018 Film Independent Producing Lab Fellows a little better. They are…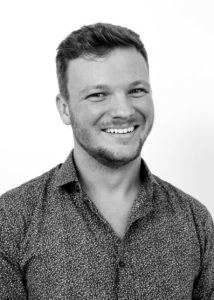 Clay Pruitt (producer, Bell)
Clay Pruitt began his film & TV career at the Sundance Institute Feature Film Program and went on to work with Outfest Los Angeles, the Palm Springs International Film Festival, AFM and for the Film Independent/US State Department partnered program, Global Media Makers. During his time at WME, Pruitt worked under Craig Kestel with a strong focus on developing and packaging independent films. As a writer/producer, Pruitt has worked with a number of emerging and established filmmakers developing a range of short film and episodic projects. Pruitt is currently the Head of Acquisitions & Programming for Seed&Spark's streaming platform.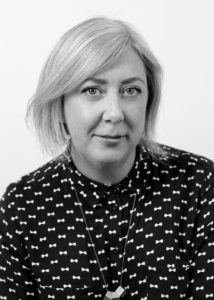 Aimee Lynn Barneburg (producer, Clementine)
Aimee Lynn Barneburg is an independent producer and a Sundance Creative Producing Summit Fellow based in Portland, OR. She got her start working in Los Angeles under veteran writer/director Garry Marshall. Since then, Barneburg has served as the unit production manager for independent feature films and produced numerous projects, ranging from short films and music videos to multi-million-dollar ad campaigns for brands such as Nike, Adidas, Amazon and Google. She is a story-driven producer able to work within a variety of budgets and locations having shot all over the U.S., South America, Europe and Asia. Most recently, Barneburg was the associate producer on Andrew Haigh's latest film, Lean on Pete, distributed by A24 and released in March 2018.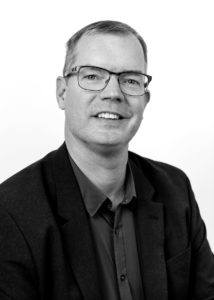 Delbert Whetter (producer, Flash Before the Bang)
Delbert Whetter has served as the lead Business Affairs executive for numerous entertainment and digital content providers for nearly two decades. He has negotiated acquisitions, development, talent and production agreements, film financing arrangements and licenses of intellectual properties. Whetter worked on Exodus Film Group features Igo (2008), The Hero of Color City (2014) and Bunyan & Babe (2017). Whetter serves on the board of RespectAbility, a national non-profit organization that works with Hollywood to promote positive, accurate, diverse and inclusive media portrayals of persons with disabilities on TV and in film. He has also been appointed by the City of Santa Monica to serve a four-year term as Commissioner on its Disabilities Commission.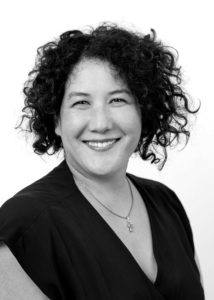 Diana Ward (producer, Hollow Point)
Diana Ward is a LA-based Australian producer. Her feature documentary Roller Dreams (to be released in 2019) premiered at the 2017 Sydney Film Festival, winning the Foxtel Audience Award for Best Documentary and also played the LA Film Festival and BFI London Film Festival, amongst others. Ward produced sci-fi short Anamnesis, which has won awards around the world. In Australia she produced three award-winning short films with first-time directors: Danielle McCarthy's Old War, Rachael Turk's Jailbirds and Cath Moore's Shelling Peas. One of her favorite producing moments was arranging for a piano to be smashed by a train for a music video for artist Andy Bull. Ward is also proud to be a 2018 Film Independent Project Involve Producing Fellow.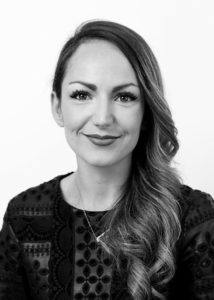 Georgina Gonzalez (producer, Martinez)
Georgina Gonzalez graduated with a CUEC-UNAM BA in filmmaking, an MFA from USC's Peter Stark program and a Business certificate from Stanford with Fulbright, HBO, Fox, the Academy and Fonca scholarships. She's a finalist for the EAVE 2019 Producers Academy. Her short documentary Passion Drives Us aired on World Channel. She's now producing Finding the Werewolf and Martinez Gonzalez worked at Fox, Universal, MGM, Sony and Paramount. She oversaw development of Netflix series at Story House and is now Head of Development at Cinepolis. Her pilot script The Devil's Playground was a finalist for the Sundance Episodic Lab and her feature script Naive at Cine Qua Non Lab.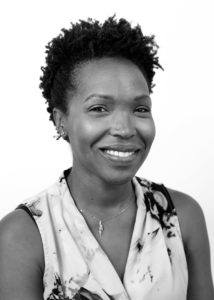 Lauren McBride (producer, Selah and the Spades)
Lauren McBride is an independent film producer based in San Francisco. Born and raised in Atlanta, she studied Film Studies and Economics at Swarthmore College. McBride has been developing Selah and the Spades with Tayarisha Poe since its inception, which led to her selection as a 2017 Sundance Creative Producing Lab Fellow. She is currently an Operations Manager at YouTube and is passionate about working closely with filmmakers to realize their vision.
For Bell, Pruitt also received (in 2017) Film Independent's $30,000 Sloan Producing Lab grant. Also announced today was the recipient of the fourth annual Sloan Distribution Grant, a $50,000 grant to help maximize the distribution for a film exploring scientific or technological themes, or that depicts scientists, engineers and mathematicians in engaging and innovative ways. This year's project is To Dust, written and directed by Shawn Snyder and produced by Alessandro Nivola and Josh Crook. The film will be released in early 2019.
The 2018 Producing Lab is supported by Artist Development Lead Funder Time Warner Foundation. Additional funding is provided by the Alfred P. Sloan Foundation and the National Endowment for the Arts.
To learn more about the Producing Lab and additional Film Independent Artist Development programs and grants, click here.
Film Independent Artist Development promotes unique independent voices by helping filmmakers create and advance new work. To learn how to become a Member of Film Independent, just click here.
Now—get back to work, all you producers, you!