'Phantom Thread' Costume Designer Teaches Us How to Spell C-O-U-T-U-R-E
EDITOR'S NOTE: The following blog originally ran in December of 2017. We're republishing it here, with minor edits to the original text.
***
What do Christian Bale's crack-stained t-shirts in The Fighter, Eminem's baggy battle-rap wear in 8 Mile and Daniel Plainview's itchy There Will be Blood cardigans all have in common? The answer—apart from each piece of clothing's memorable iconography and stealth verisimilitude—is costume designer Mark Bridges. An Academy Award winner for his work on 2011's The Artist, Bridges has helped shape the look of 21st century independent and art house cinema like few others—with credits that include (among others) Silver Linings Playbook, I Heart Huckabees, Greenberg, Fifty Shades of Grey and Captain Phillips.
This month Bridges' haute couture silhouettes and sharp Savile Row tailoring will be seen on display in Paul Thomas Anderson's upcoming Phantom Thread, starring Daniel Day-Lewis as Reynolds Woodcock, an accomplished dressmaker in glamorous 1950s London who takes as his muse Alma (Vicky Krieps), the daughter of poor fisherman. The film (already being hailed as a masterpiece by critics) marks the eighth collaboration between PTA and the designer—that's right: Bridges has served as designer on every one of the filmmaker's features, beginning with Hard Eight (aka Sydney) way back in 1996.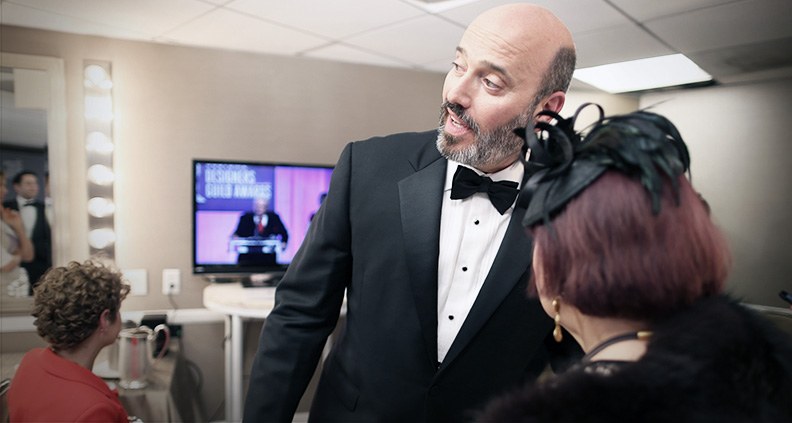 We recently spoke to Bridges about his long-running collaboration with Anderson, the pressures (or lack thereof) of taking on high fashion, the research process and just what happens to all those amazing clothes after the shoot. Read:
MARK BRIDGES
When you're the designer on a project that takes place within the fashion world like Phantom Thread does that create added pressure?
Bridges: I really don't think it's pressure, other than the pressure of I've got to deliver. I just feel like it's part of my job to figure it out what we're going to do. Bottom line, it comes down to what's the best way to tell the story with clothes.
But does it cross your mind that because of the nature of the story people are going to be especially tuned in to the costumes?
Bridges: No. As long as I'm telling a story with the clothes and making something beautiful—painting with the clothes for Paul to photograph—I'm doing my job.
Do you start with one character or look and work out from there or does everything move in parallel?
Bridges: I do an individual's story. For this film [it was] Alma going from fisherman's daughter to the couturier's muse. Where are the beats along the road to that? When I do a fitting I try to do that arc. I do a lot of visual research of the period and of the world that we're stepping into. Then, it's really important for me to put my hands on garments. It's an interesting process of actually touching clothing and [seeing] what each garment says and how I can use it to tell a story.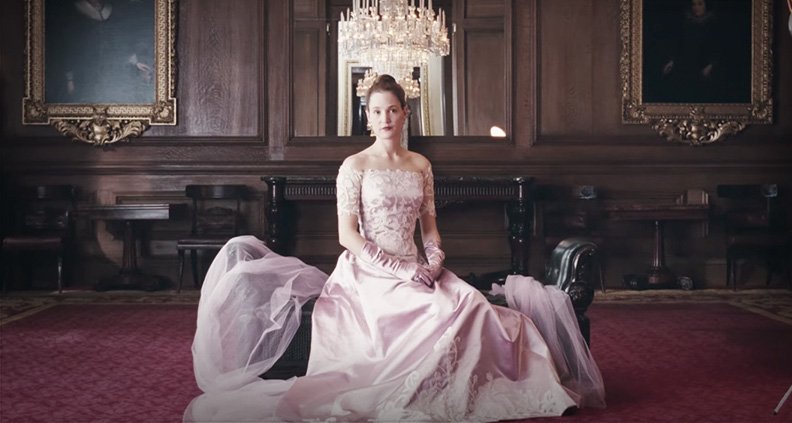 How much detail was there in Paul's script about what the characters were wearing? 
Bridges: Paul doesn't write a lot of specific things about the clothes, certainly less than some directors do. But things will develop along the way, and I think that as it evolves we decide what it's going to be. But he leaves it open for interpretation. I think one of the first dates Alma has with Reynolds, her brother remarks, "that dress is a bit bright, isn't it?" So that gives me latitude. Like what color is that? What dress is it? I think having a little guideline giving me some insight into her character, like "okay, she's pursuing this Reynolds relationship full-on so let me try to speak to that with the garment."
You talked a little bit about doing research.
Bridges: I'm a big movie fan. So you know, you look at some shapes in films—specifically British films of the period. But you can't get away from it: if you're going to build couture garments, you must go look at couture garments. So we were lucky enough to have a connection at the Victorian Albert Museum. We were able to examine and carefully handle some gowns from the period and see how they were constructed and notice the embroidery from that period. I used that embroidery as inspiration on some of my own garments that I created.
How involved was Daniel Day-Lewis in the creation of Reynolds' look? He's obviously very hands-on with every aspect of his characters.
Bridges: I'd worked with Daniel before on There Will be Blood, so kind of knew the level of involvement that there would be. It was wonderful because he knew that world so much. He brought in a lot of his knowledge, growing up with gentlemen who dressed like Reynolds, to the table. We would choose fabrics together and I was in awe of the whole world, and was happy to be along for that. But, you know, he had an enormous amount of work to do in front of the camera. We sketched it all in and then I took it from there while he did the big job.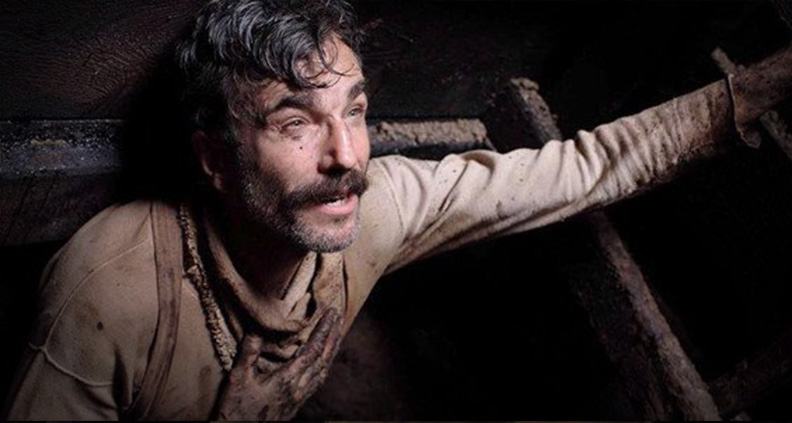 What happens to all of these clothes you create once shooting is wrapped?
Bridges: Well, it depends. Most of the stuff we made for the film becomes the property of the studio. I can't say with certainty, but I believe that Daniel may have it in his contract as part of the deal [to keep his wardrobe], but I can't speak with any certainty about that. I think if they made clothes for him that that would be part of his compensation, but I can't say.
Do you have any advice for anyone out there starting out in costume design?
Bridges: You just make yourself available. If you're good and committed and really passionate, one thing will lead to another. People will notice and recommend you for the next job. There's nothing I could've done to get my job with Paul Thomas Anderson other than to work really hard and try to be a good collaborator. I was an assistant designer for many years and took fledging jobs as a designer on my own small projects. When someone called and said "there's this first-time director Paul Thomas Anderson who needs a costume designer for his movie Sydney [aka Hard Eight]—are you interested in talking to him?" I go, "yeah, I'd love to do a small film in Reno!" And here we are 22 years later with an amazing body of work.
What other costumes have caught your eye over the past year or so?
Bridges: You know what movie I really, really like the costumes for? Atomic Blonde with Charlize Theron. My colleague Cindy Evans did those costumes and it was so good looking, I really enjoyed that. I wrote her a note I thought it was so good.
Phantom Thread will be released in theaters this December 25, distributed by Focus Features. To learn more please visit the film's website. And for more information about the work of Mark Bridges, just click here.
Learn how to become of Member of Film Independent by visiting our website. Be sure to follow us on Twitter, Facebook and Instagram and don't forget to subscribe to our YouTube channel.