Jenny Slate and Edgar Ramirez to Reveal the 2017 Spirit Awards Nominations on November 22
Unless you're a deranged conspiracy theorist who thinks Zero Dark Thirty and The Secret Life of Pets are secretly somehow part of the same shared cinematic universe, to date there hasn't been much overlap in the careers of Jenny Slate and Edgar Ramirez. But on November 22, the Venn diagram between these two wildly talented performers will finally collide, ever so briefly, to reveal the nominations of the 2017 Film Independent Spirit Awards.
But we know what you're thinking. The 2017 Spirit Awards don't actually take place until well into the next Presidential administration—why should you start caring before this year's Thanksgiving tofurky is even de-slimed? The answer is simple: because hardcore movie geeks (which you definitely are if you're reading this) know full well that awards season is already underway.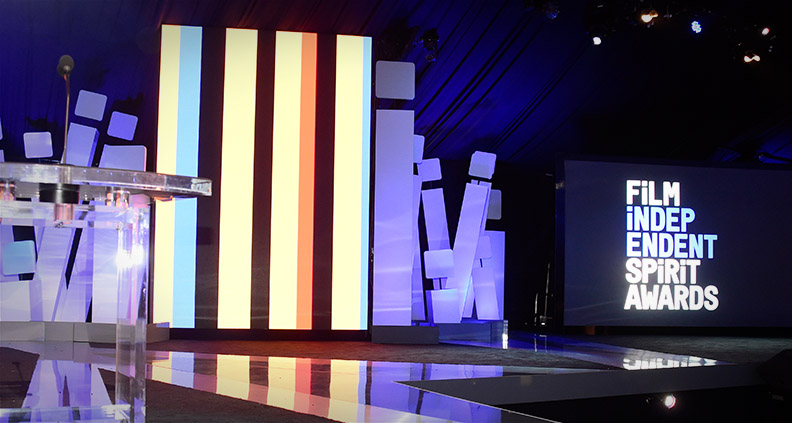 The Spirit Awards aren't a one-night sprint. They're an endurance sport; a three-month Hollywood Iditarod full of schmoozing, speculation, screenings, parties, press and illicit gambling. Illicit gambling? Yes—illicit gambling! After all, no awards season is complete without an unwise wager (or 12) committed to a hastily revised, tear-stained awards ballot. And the road to the inky, salty paper-y mess begins November 22, with the press conference announcing this year's Spirit Award nominees. (Be sure to subscribe to our YouTube channel to catch the entire event. Or better yet, watch to whole thing in real time on Facebook Live.)
Past press conference hosts have included Elizabeth Olsen, John Boyega, Anthony Mackie and Kate Beckinsale, joined this year by Slate and Ramirez. So get to know them better with this handy cheat sheet:
---
JENNY SLATE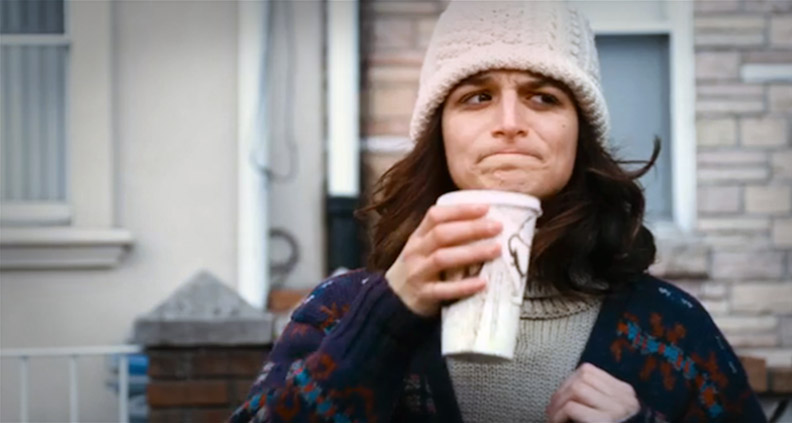 You know her from: Her extensive comedy-world work, lending her manic, wrecking-ball-on-Pixy-Stix persona to TV shows such as Parks and Recreation, Kroll Show, House of Lies and Bob's Burgers, among others. Likewise no stranger to the indie-sphere, she turned in a Spirit Award nominated lead performance in Gillian Robespierre's 2014 abortion dramedy Obvious Child as well as starring in this year's My Blind Brother. Also: Marcel the Shell.
You will know her from: several feature projects coming up, including Marc Webb's custody drama Gifted, Brian Shoaf's Aardvark (with Jon Hamm and Zachary Quinto) and Robespierre's Obvious follow-up, Landline. Slate will also continue her success as a voice actor, lending her signature squeak to Netflix's upcoming animated show Big Mouth.
Evidence submitted at proof of awesomeness: This video from BuzzFeed, wherein Slate and frequent co-star/collaborator Nick Kroll offer viewers some expert (and expertly tongue-in-cheek) advice for first dates. And if anyone knows how date, it's Captain America's girlfriend.
---
EDGAR RAMIREZ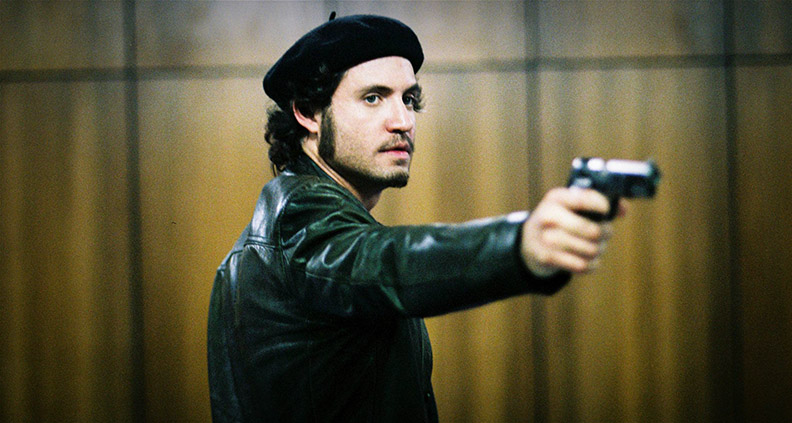 You know him from: being the handsome, frequently semi-bearded Venezuelan badass in lots of movies, including Domino, The Counselor, The Bourne Ultimatum and Point Break. Previously, he turned heads as terrorist Carlos the Jackal in Olivier Assayas's Carlos. When not aiming a firearm at doomed antagonists Ramirez has made us laugh and swoon in equal measure, in films like David O. Russell's mop-based screwball comedy Joy.
You will know him from: filmmaker Stephen Gagham's long-awaited Syriana follow-up Gold (with Matthew McConaughey) and director Tate Taylor's much-anticipated thriller The Girl on the Train, starring alongside Emily Blunt in an adaptation of the bestselling novel.
Evidence submitted as proof of awesomeness: This duet (from Joy) with Jennifer Lawrence singing the schmaltzy—yet undeniably effective—romantic standard "Something Stupid". One thing that's not stupid: Ramirez's vest-and-dress-shirt game.
---
To learn more about the Film Independent Spirit Awards, please visit our website and subscribe to our YouTube page for more unforgettable moments and highlights from past ceremonies.
Want to vote for the winners of this year's Spirit Awards? Become a Film Independent Member today and be sure to follow us on Twitter and Facebook for more information.