Revisiting Five Key Directing Lab Projects… Is YOURS Next?
We like to think we're fairly humble people over here at Film Independent. Our offices aren't ostentatious (unless you count free plastic cookware), our fashion sense is monklike and our parking lot is a motley assortment of Reagan-era rustbuckets and painfully sensible hybrids—not a single Jaguar or gold-matte DeLorean in sight. But being humble only goes so far. Like any proud parent stalking the stands at their child's soccer match or softball game, we feel passionately about trumpeting the achievements of our stellar fraternity of Film Independent Fellows.
Year after year, Film Independent's Artist Development department has provided reliable, steadfast support to some of the freshest and most original voices in independent film—folks you've undoubtedly heard about and whose films you've likely come across and enjoyed at one point or another. And while success is rarely the product of any one individual program or organization, we're more than happy to lay claim (at least partially) to any number of great projects, which have their origins—in one form or another—in our filmmaker Labs.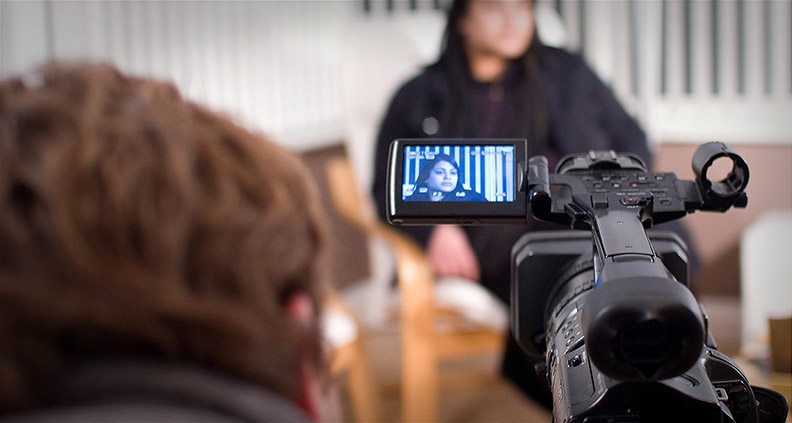 We value all of our programs equally, but our focus today is the Directing Lab, currently accepting applications for next year's edition through Monday, October 3 (with an extended Member deadline of October 17).
The Directing Lab has long been a key incubator for remarkable stories told remarkable storytellers, so as we prepare to welcome next year's crop of would-be indie auteurs, we thought it'd be fun to look back at five important films that we're champion-soccer-mom proud to consider products of our Directing Lab:
---
Amreeka (dir. Cherien Dabis, Directing Lab 2005, Released 2009)
Cherien Dabis's 2009 feature debut documenting the life of one Palestinian family in the international tumult following 9/11 swiftly established the filmmaker as an important voice inside the indie film world. Set between the West Bank and suburban Chicago, the film tells the story of single mother Muna, who moves her family from the Middle East to America in 2003 right as U.S. forces begin to invade Iraq. The film premiered at the 2009 Sundance Film Festival and went on to play at festivals all around the world, including Zurich, Stockholm and Cairo—even going so far as to win the FIBRESCI prize at Cannes. Not bad for a deeply personal exploration of freedom and identity, developed a full four years prior at the Film Independent Directing Lab. Recently, Dabis has worked as a producer on Quantico and Empire.
---
Mississippi Damned (dir. Tina Mabry, Directing Lab 2008, Released 2009)
Tiny Mabry's 2008 drama Mississippi Damned may have started its journey in the Directing Lab, but it culminated with Mabry being named one of Filmmaker Magazine's "25 New Faces of Indie Film", as well as one Advocate's "Top 40 Under 40". The film—starring Adam Clark, Malcolm Goodwin and Michael Hyatt—tells the story of three young African-Americans as each struggles in their own way to escape the cycle of poverty and abuse that has kept them subjugated practically their entire lives. Aided by Bradford Young's gorgeous cinematography, the film landed Mabry a distribution deal with Ava DuVernay's Array Pictures. The film is now streaming on Netflix. Recently, Mabry has worked as a writer, director and producer on DuVernay's OWN original series Queen Sugar.
---
Spa Night (dir. Andrew Ahn, Directing Lab 2014, Released 2016)
Released earlier this year, Andrew Ahn's Spa Night is a moodily atmospheric exploration of illicit gay sex set in the insular world of the Korean spas in Los Angeles. Drawing from his own experiences as gay Korean-American man struggling to reconcile with his family's expectations for him, Spa Night competed in the U.S. Dramatic Competition section at this year's Sundance Film Festival, where it won a Special Jury Prize for Joe Seo's remarkable lead performance. Ahn also won the Grand Jury Prize at this year's Outfest, which likewise issued a special mention in recognition of Seo. To learn more about Ahn's experience making the film (including support received from Film Independent and the Directing Lab) check out this interview with Ahn from earlier this year.
---
Natural Selection (dir. Robbie Pickering, Directing Lab 2007, Released 2011)
Robbie Pickering's Natural Selection (developed in the 2007 Directing Lab) chronicles the unlikely journey of naïve Texas housewife Linda White (Rachael Harris) to locate and retrieve her dying husband's illegitimate son and bring him back home to meet his father before he finally expires. The result is part road trip, part comedy and all family drama. The film earned a Spirit Award for Best First Feature and took home top awards at several regional film festivals, including the Grand Jury Prize for Best Narrative Feature and Best Screenplay at SXSW. The film also impressed the late Roger Ebert so much he awarded Pickering and Harris dueling "Golden Thumb" Awards, and screened the film at his own Ebertfest festival in 201, shortly before his death.
---
Tallulah (dir. Sian Heder, Directing Lab 2009, Released 2016)
Starring Ellen Page as a troubled young woman who bites off more than she can chew when she decides to "rescue" (which is to say, kidnap) a young baby from its neglectful mother, Sian Heder's tragi-comic character study Tallulah is a touching story about surrogate caretakers and guardians, featuring stellar supporting performances from Allison Janney and Tammy Blanchard. Earlier this year, we spoke to Heder and producer Heather Rae about the film, their Lab experience and the benefits being distributed by Netflix (where you can watch the film now). Tallulah premiered in January at the Sundance Film Festival. Heder had previously been a writer and producer on Netflix's Orange is the New Black.
---
So what do you need, a formal invitation? If you think you had what it takes, it's time to submit to the 2016 Film Directing Lab today before the October 3 deadline. Learn more here. Go on—now's your chance to make us proud.
To learn more about Film Independent, subscribe to our YouTube channel or follow us on Twitter and Facebook. To learn how to become a Member of Film Independent, just click here.